How Much Does it Cost to Build Event Planning Software?
15967 views
16 min
Aug 22, 2017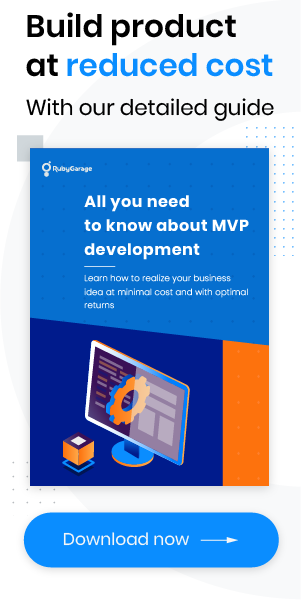 There's a lot of work behind any event, from a birthday party to an international conference. Event organizers have to plan many different things: the schedule, lists of attendees, payouts, seating charts, and more. Seems like a real challenge!
In the past, event planners had to use lots of separate tools: spreadsheets, email services, website builders, messengers, and of course a lot of paper. Managing many events at a time was really difficult and inefficient. No wonder Forbes places event coordinator on its list of the ten most stressful jobs.
To streamline the event planning process, organizers need a convenient and easy-to-use all-in-one tool. To meet this demand, event management software (EMS) has been created. Today, the EMS market is growing: according to a forecast by Statista, the global market for software for event planning is expected to be worth almost $9 billion by 2020.
If you want to help event planners organize fantastic events, you're probably wondering how much event management software development might cost. We'll answer your question first concisely and then in detail.
Let's start with the short answer: developing all-in-one software for event planning with basic functionality will take 12 to 14 weeks and cost you around $100,000.
This information doesn't shed light on what these numbers represent, however. To clearly understand what you're paying for, you need to realize what software for event planning is and what functionalities it should have.
We've written this article to provide you a detailed explanation of event management software development costs.
Who Needs Event Management Software?
Before getting to the software development process, you need to know who you're building software for. Defining your target audience correctly is crucial to the success of any project, as different clients might need different functionality from the same web application.
Also, knowing your potential clients helps you decide on the functions to include in your event planning system, particularly if you aren't an expert in this software category. Start by analyzing the people who will use your software for event planning:
Professional event planners who need to organize different types of events and have to communicate with lots of contacts
Wedding and party organizers who plan events that require particular attention to schedules and attendee lists
Nonprofit organizations that need to collaborate with sponsors and volunteers as well as organize fundraising events
Companies and businesses that wish to hold in-house events or promotional campaigns for their clients
Event venues that need to advertise their services in order to attract clients
Educational institutions that hold events for students, alumni, and local communities
The next step is to find out what events your software will help organize.
Types of Events That Event Management Software Helps Organize
Needless to say, every event requires software with a specific set of tools. Planning a prom, for example, is quite different from organizing an international conference, which means event planners need different functionality in an EMS to cope with these two tasks.
It's the type of event that determines the functions an event planning system must provide. To understand what tools to include in your EMS, consider the major types of events people need to organize:
Conferences. An EMS for planning conferences must provide multi-user access, since several managers are usually working on organizing the same event. It's also important to provide a scheduling tool, as conferences must follow a strict schedule. Finally, it's important to add a check-in tool to avoid time-wasting paperwork at the beginning of a conference. If you wish to make the workflow of event planners as effective as possible, consider automating the check-in process by allowing attendees to check in by themselves.
Trade shows (exhibitions). These events are aimed first and foremost at people working in a certain industry, though they may be open to the general public. Trade shows require responsive websites so attendees can sign up and pay online. Also, an event management platform for exhibitions must provide a booth location tool.
Weddings and parties. Software for such events must provide RSVPs (from the French répondez s'il vous plaît, or "answer, please"), food and drink selection tools, seating charts, and more.
Cultural and charity events. Such events are organized to raise money, so event management software must support ticketing, simple registration, seating charts, and more.
Organizing any of these events may be a real challenge without an EMS.
Benefits of Event Planning Software
An EMS streamlines and facilitates event planning, allowing organizers to avoid unnecessary work. Imagine holding a graduation party without software for event planning: it's going to be difficult and nerve-racking to organize, as planners will need to bring a lot of information together (guest lists, seating charts, menus).
Event management systems make this task a lot easier. Have a look at our list of the most important benefits of event planning software:
#1 Convenient Data Management
Event planning software for event planning helps organizers access data in no time. Before, event organizers would use long spreadsheets with lots of data, so making a mistake or losing some information was quite likely.
However, event management platforms alleviate these problems, as they hold all event-related information and files in one place. Moreover, event planners can access this data anytime and anywhere.
Event management systems allow planners to import and export data, upload and download files, share documents, and so on.
#2 No Need for Paper
In the past, event planners had to use lots of paper to take notes, draw seating charts, and send RSVPs by mail. This took a lot of time and made the process rather complicated.
Modern software allows event planners not to use any paper at all. All files and tools are cloud-based and secure in special data centers. Event planners can do their jobs from their computers or mobile devices.
#3 Real-Time Tracking and Analytics
Professional event managers need to know how successful every event they organize is. This information helps them analyze revenues and improve the way they work.
Advanced event management platforms provide organizers with plenty of statistics for further analysis. For example, event planners can access registration activity, incoming leads, invoices, payouts, and other valuable information.
Also, the best event management software offers handy budgeting tools that help organizers keep track of their expenses and allocate budgets properly.
#4 Streamlined Communication
Think about organizing an international conference: hundreds of attendees, hotel bookings, schedules, registrations, and more. Without an EMS, organizers would need to deal with lots of documents, send scores of emails, and make tons of phone calls. Communication with attendees and among team members would be quite chaotic.
Event planning software, however, can throw organizers a lifeline, making communication easy and streamlined. For example, adding multi-user access improves collaboration, while checklists and calendars allow event organizers to remember what they have to do and when they have to do it.
Top-of-the-line event management systems have messaging tools for communicating within teams or with attendees.
#5 Task Automation
Organizers communicate with attendees of many events. For example, a company may wish to send promotional emails after a presentation of its new product. The seemingly simple task of sending emails to attendees will require a lot of time-consuming manual work unless some good event planning software is used.
Many event management platforms, in fact, include customer relationship management systems, so they help organizers not only hold events but also reach out to attendees. Sending follow-ups, for instance, takes little time and effort if event planning tools are used.
#6 Built-In Website Builder
Can you imagine an important event without a website? Having a website might seem unnecessary for some minor events such as birthday parties, but it's a true must-have for large events such as conferences or concerts.
Therefore, it's great if your event management platform has a built-in website building tool to help organizers promote their events on the internet. Also, make sure to choose a website builder that can create mobile-friendly websites, since many attendees will access the website from mobile devices.
All-in-One Event Planning Software: A Single Tool for Every Event
To be really useful and popular, an event planning system should provide all the benefits we've just mentioned. In others words, all-in-one event management software must offer a full toolset for organizing all kinds of events.
This software allows event planners to work as effectively as possible, saving them time, money, and effort. All-in-one event management software is, in fact, the only tool event planners need in their work. Thanks to such software, they don't need to switch between a variety of tools or use third-party services. Instead, event organizers can simply choose the tools they need to plan a specific event.
Also, all-in-one event management systems save money, since there's no need to pay for any other software.
Event Management Software Cost Assessment
Now that you know who you're building event planning software for and what events it must be suitable for, it's time to assess how much this all-in-one platform will cost.
Before moving on to the assessment itself, let's mention the scope of work:
UX design
UI design
Frontend development
Backend development
QA (manual and automated testing)
As you can see, we assess the full cycle of application development to make our assessment as precise (and helpful) as possible. The team required for developing software for event planning should have at least six specialists: a UI/UX designer, two backend developers, two frontend developers, and a QA engineer.
Though there are scores of necessary features that useful event management software must have, we've taken the most important ones and divided them into several modules.
We're going to assess the number of hours required to develop each module of event planning software. As far as the price is concerned, software development rates depend on the location and proficiency of development companies, but we're going to take the average rate for outsourcing companies, which is currently around $45 per hour.
Event Management Module
This module contains functionalities related to creating and managing events. It allows event planners to see all their events, create and edit new events, and so on. This module must provide event organizers with essential tools such as a budget planner, calendar, and checklist.
Event page. General information about an event is displayed on this page.
Event dashboard. The dashboard allows planners to see all events, including in-progress and completed.
Budgets and payment processing. This functionality helps event planners draw up a budget and control all payments made by attendees.
Calendars. A calendar is a must-have for any EMS software since planners need to remain on schedule for every event they organize.
Checklists. This function helps event planners control their workflow and never forget to do any important tasks.
Reports and analytics. This feature allows event organizers to monitor the success of their events (for example, how many attendees have signed up).
Developing this module will require from 440 to 480 hours, so be ready to shell out around $19,800 to $21,600.
Attendee Management Module
Any event planning software must provide a set of tools for managing attendees. There are lots of possible attendee management features, but let's focus on the most important.
Registration and RSVPs. This functionality allows attendees to quickly sign up for events. An event management system should also provide organizers with the opportunity to send RSVPs and get responses.
Attendee list. An attendee list helps event planners view all attendees as well as manage them, and should contain event-related information (meal or accommodation choices, drink preferences, etc.).
Event check-in. This tool is useful for checking in attendees during events such as conferences and trade shows. Top-of-the-line event management systems support automated check-in, which means event participants can check in by themselves (using a QR code, for example).
Ticket orders. For events that require tickets, event planners must be able to sell tickets and monitor the sales process.
The attendee management module is going to take from 280 to 320 hours of work, which roughly translates to $12,600 to $14,400.
Contact Management Module
Event planners deal with lots of vendors and contacts when organizing events. Therefore, event management software must provide a set of contact management tools. This module contains essential contact management functionalities.
Import сontacts. This functionality allows event planners to import their contact and vendor lists from Excel, CSV, or Access files, so that there's no need to copy lists manually.
Contact updates. This function allows event organizers to quickly update contact details.
Integration with CRM software. Thanks to this functionality, event planners can benefit from a combination of event planning and customer relationship management software.
Activity tracking. Thanks to activity tracking, event planners are able to log all interactions with contacts and vendors.
To develop a contact management module with functionality like this will take from 280 to 320 hours, which means you'll need to spend $12,600-$14,400.
Event Marketing Module
Many events require online promotion to attract attendees (for example, conferences, trade shows, concerts, and fundraising events). This module includes must-have event marketing functionalities.
Event website. Any top-tier software for event planning must have a website building tool so event planners can quickly create good-looking websites. It's crucial to either build responsive websites or create mobile versions of event websites.
Event email marketing. This function helps event planners send email invitations to attendees. An email marketing tool must give the opportunity to personalize emails and send follow-ups.
Social promotional tools. Thanks to this feature, event organizers can promote events on popular social networks such as Facebook and LinkedIn.
Reporting tools. Event planners need to be able to monitor how well their event marketing strategies work, so they need functionality to see real-time reports (that show, for example, the number of visitors on event websites or the number of people who have seen an event on social networks).
Developing the event marketing module is likely to take 520 to 560 hours, so it's going to cost $23,400 to $25,200.
Team Collaboration Module
Professional event management companies employ lots of people who work on projects together, so they need tools for effective collaboration. Let's have a look at the minimal collaboration functionality that software for event planning should have.
Multi-user access. This functionality allows multiple people to sign in and work on a project together. It's particularly important for organizing large-scale events (conferences or concerts, for example).
File sharing. Thanks to this feature, event planners can upload, download, and share files (PDFs, images) related to events.
Messaging. Event planners need to communicate with each other, so this function allows them to exchange messages within an EMS (without the need for any other software).
This module requires from 280 to 320 hours, or $12,600 to $14,400.
Event Customization Module
This module contains a few functionalities that help event planners customize events and leverage third-party software. Though this module might seem less important than others, we still recommend adding it to event planning software as the functionalities this module includes are important for professional event planning businesses.
Integrations. Integrations allow event planners to incorporate third-party solutions such as Slack, MailChimp, and Dropbox, into event planning software, so event organizers can benefit from extra functionalities.
Account branding. Professional event organizers and businesses may wish to brand their accounts in event management software. This function allows them to add a logo, background fonts, and more.
Finally, the event customization module will require around 280 to 320 hours, so you'll need to spend about $12,600 to $14,400 on it.
Technology Stack for Event Management System
Once you know what functionalities your event planning software will have, you should move on to choosing a technology stack for your EMS. Every web application is built from a number of client-side and server-side technologies that must be suitable for its business goals.
Picking the right technology stack is crucial for web projects, as the wrong choice of technologies could be the reason for a project's failure.
Based on our web development expertise, we suggest the following technology development stack for both an MVP and fully-fledged event planning product:
Client-Side Technology Stack
Frontend languages – JavaScript, HTML5, CSS3
JavaScript libraries – React, Redux
Server-Side Technology Stack
Backend language – Ruby
Application framework – Ruby on Rails
Automation frameworks – RSpec, Capybara, PhantomJS
Object-relational database – PostgreSQL
In-memory data structure store – Redis
Web server – Nginx
Web application server – Puma
Hosting – Amazon Web Services (AWS)
Pricing Models for Event Management Software
Event planning software is created not only to help organizers do their job more efficiently but also to bring revenue to vendors. You should decide what pricing model to choose for your EMS. There are three major pricing models; let's review them one by one.
Model #1 Pay Per Registration
With this pricing model, a vendor benefits from every ticket (or registration) sold by event organizers. There are many ways event management software vendors charge for registration. They might charge a fixed price, such as $1.50 per ticket. Another way is to charge a certain percent on top of a fixed rate, like $1 plus 1% of the ticket price. Also, keep in mind that the payment system you use in your EMS will charge for every transaction.
Software for event planning may alternatively offer a choice between both options: a fixed rate or a fixed rate plus a percentage of the ticket price. When software vendors offer a choice of pricing models, however, the features offered by these packages tend to differ.
The per-registration pricing model is suitable for organizing concerts, musical events, and so on.
Model #2 Freemium
Some event planning platforms are free for not-for-profit events such as parties. They offer basic functionality for organizing such events: online registration, promotional tools, event pages, and more. Small businesses and individuals can thus use such software free of charge.
If event organizers need to use additional functions, however, such as advanced design options or RSVPs, they must get a paid version of the EMS.
Model #3 Subscription-based
Subscription-based software for event management requires a monthly subscription. Subscription fees can be based on the number of events that planners organize simultaneously, on the size of their contact lists, on the number of applicants, or on some other criteria.
Monthly subscription fees vary from around $20 per month to several hundred dollars per month, though many event management platforms allow event organizers to save by paying annually.
This pricing model is suitable for professional event planning businesses that deal with lots of events and need to run many at a time.
Wrapping Up
It's time to calculate the total cost of software for event management. Since the whole project will take from 2,080 to 2,320 hours (which means around 12 to 14 weeks), the project will cost from $93,600 to $104,400 (at a rate of $45 per hour).
Clearly, building event planning software requires a reliable technology partner. RubyGarage has considerable expertise in delivering top-notch projects for the event management industry. Projects we've accomplished for our clients include ExposureDB, a real-time event analytics tool, and Shopperations, an event-planning and collaboration platform for retail and brand marketers.
If you have an idea for new software for event planning, contact us and our team will help you get your idea off the ground.