Application
maintenance

and

support services
RubyGarage offers application maintenance and support services to
decrease the likelihood of bugs, incompatibilities, and security issues.
We keep your products
relevant and responsive to market demands.
Contact us to collaborate
Products

we support and maintain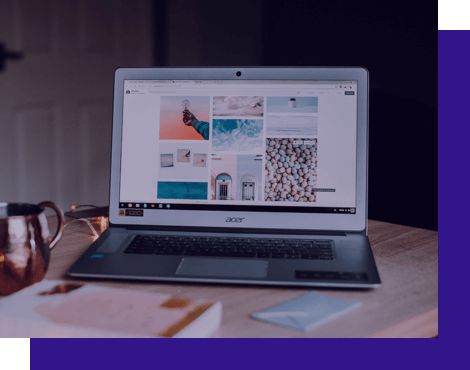 Web platforms
To ensure proper performance of your web platform, RubyGarage constantly monitors your app, fixes bugs, and updates hosting services and third-party APIs. We also implement new functionality if needed.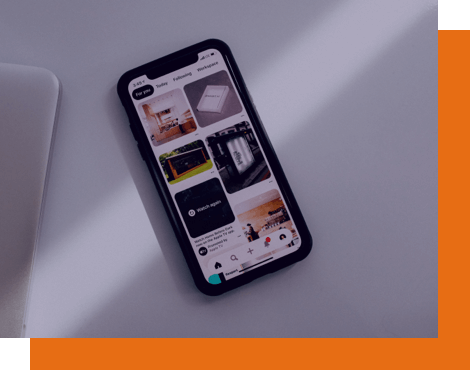 Mobile apps
For effective operation of your mobile app, we regularly eliminate bugs and update software. We also upgrade mobile apps to the latest mobile platform versions to ensure smooth app performance on all the latest devices.
Application maintenance and support services
we offer
RubyGarage ensures your app operates flawlessly. We optimize your software's performance and extend your software's lifetime with our high-quality support and maintenance services:
Emergency issue resolution
We address any development issues immediately, whether you need to make a small tweak, fix a typo, or do something else. Our development team responds fast to make your software work better for your business.
Bug fixes
We monitor and control the quality of your application and take measures to prevent errors from recurring. Our team prioritizes all errors to ensure vital issues are fixed first.
Software updates
We review your entire infrastructure, get things up to date, and regularly maintain the latest versions of libraries and frameworks. If your app is a few releases behind, we work incrementally to upgrade it.
Speed optimization
We optimize both your front end and back end to guarantee faster loading. With optimized speed, your application will rank higher in search results and ensure customer satisfaction and better conversion rates.
New feature development
We add all features your app requires to keep up with ever-changing customer demands. If you feel like your app lacks some features, our developers will help you implement them.
Backup
management
We regularly execute offsite data backups and can restore your data at any time. This ensures smooth operation of your business in case of a data breach and keeps your data safe from ransomware and cybercriminals.
Security patches
We install updates to ensure your software continues to run safely and efficiently. Updates contain important changes that improve the performance, stability, and security of your software.
Rescue mission
We check your code, detect any flaws that prevent your application from effective operation, and come up with a revival plan. During a rescue mission, we don't change existing functionality but remove severe bottlenecks and improve your code quality.
Projects we support

on a long-term basis
Our clients stay with us after their apps are developed and launched and entrust us with maintaining and supporting their products.
Shopperations
Shopperations is a planning and collaboration platform that we implemented from scratch for retail marketers and shoppers. After its release, we maintained the project to improve its performance with growing data loads and to ensure the highest level of security.
View project
Blue Sky
Blue Sky is a cloud-based e-learning platform that allows users to deliver live and on-demand education to their customers. We implemented a scalable, easily maintainable architecture and upgraded the platform's functionality. RubyGarage continues maintaining the project to address the latest customer needs with new features and improve platform usability.
View project
Exposure
Exposure is an app that allows event organizers to get insights into the success of offline events. The system interacts with multiple connected sensors and cameras to track visitor behavior. We continue to maintain Exposure to ensure proper data tracking and processing, implement necessary upgrades, and ensure a high level of security.
View project
What to expect
when partnering with us
RubyGarage is a reputable industry front-runner focused on long-term cooperation. We build, support, and maintain web and mobile apps, adding value to your software products.
Enhanced app performance

With our application maintenance and support services, you'll increase your software efficiency, reduce overall system downtime, and prolong the app lifecycle.

Increased customer retention

Boosted efficiency and better service quality directly impact customer satisfaction. Moreover, we can add valuable features that your users require.

Reduced total cost of product ownership

With our monthly maintenance kit, you can drastically lower the overhead associated with managing an in-house team and your app infrastructure.

Minimized business risks

We constantly check your app to prevent malicious attacks and data losses. Regular data backups allow you to store all critical information in a safe place and access it anytime you need it.
When you need
RubyGarage assistance
We provide application maintenance and support services to ensure the proper operation of your app. However, that's not all. You can also benefit from using our services if:
You need
a technical partner to continually maintain and improve your

web platform or mobile

application
a reliable team of software engineers on hand to

fix bugs and critical issues as they arise

the in-house expertise

to maintain your fast-growing technical product
You want
to

keep your web platform or mobile application secure

to benefit from new features and updates in the

latest versions of frameworks, libraries, databases,

and other tech tools you use in developing your software
to

build new features

in your application
You don't want
to

distract your in-house software development team

with routine maintenance tasks
to

entrust tasks

that deal with your critical data

to freelancers
Quite simply, I can't give the RubyGarage team high enough praise. Whatever I may manage to scribble down will totally fail to represent my admiration of their abilities. They not only revived my existing application but also provided maintenance services to ensure its proper operation.
Enhance your app performance

and

get all the benefits

of continually maintained software
Our Advantages
Free & non-binding offer

12+ years in the development and service design market

160+ released projects

150+ In-house specialists

Needs analysis instead of sales talk

Valuable suggestions from experts in the field for your project
Tallin
Harju maakond, Tallinn, Lasnamäe linnaosa, Paepargi tn 47-9, Estonia, 11417
Project inquiries