How Much Does It Cost to Build Custom CRM Software
51384 views
9 min
Jan 08, 2020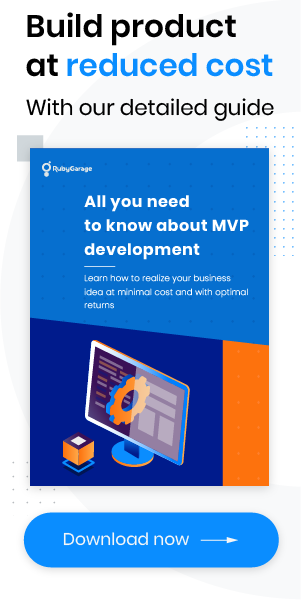 When you think about Customer Relationship Management (CRM) software, products like Salesforce, SAP, and Microsoft Dynamics come to mind. These are enterprise CRM solutions, meaning they're highly advanced functionality-wise.
Salesforce and other solutions help companies personalize their service and product offerings. But not all companies need the kind of services that enterprise-level CRM systems offer. Besides, every company is unique, and you might not find software that perfectly fits your business processes.
On the other hand, nothing prevents you from developing your own CRM system. If you consider that option, then what is the baseline functionality that you need to implement? And what will be the development costs for that functionality? These are the questions we'll address in this article.
First, let's define a typical Customer Relationship Management system and, therefore, define the basic functionality required for such systems.
Types of Customer Relationship Management Software
Customer Relationship Management is an all-embracing strategy that aims to improve business processes at various levels. Therefore, Customer Relationship Management software generally falls into several major classes, which address issues at various levels:
Operational systems, which focus on marketing, sales, service automation, and meeting short-term objectives.
Analytical systems, which analyze customer data provided by an operational CRM to determine customer behavior.
Strategic systems, which gather customer data in a knowledge base to help support long-term customer relationships.
Collaborative systems, which help synchronize communication with customers across phone calls, emails, websites, and social networks.
Actually, all these types of systems are interconnected. This is especially the case for enterprise-level CRM software, which consists of multiple modules to address specific issues for each business process.
Now we'll focus on the features and costs of operational CRM software such as Salesforce to provide you with some insight into how the leading systems work and what it might take to create something similar for yourself.
The Central Features of Operational CRM Software
As we discussed previously, an operational system typically focuses on improving business processes across three departments: sales, marketing, and customer support. To create a custom CRM system, you'll need to implement functionalities for each department. Let's consider all functionalities in turn.
CRM Functionality for Sales Teams
Sales automation makes your sales team's work more effective and helps them close more deals with new and existing clients. If you take a look at a CRM tool for sales representatives, you're most likely to find Accounts, Leads, Opportunities, and several others tabs in the user interface.
Account and Lead Management
Managing current customer profiles is a basic functionality for any Customer Relationship Management software. Sales teams handle data about established customers, add new leads, convert them into opportunities, and create new accounts based on successful deals. It's important that sales managers be able to easily add client details – names, emails, phone numbers, client ratings, statuses of negotiations, and comments. All this functionality is located across several tabs that provide a list of customers; sorting, filtering, and grouping options; and multiple fields for adding lead or client data.
Advanced Sales Analytics
Sales analytics is another must-have feature, as sales representatives need configurable dashboards and diagrams to view sales trends. Usually, we implement drag-and-drop interfaces to simplify data entry in diagrams or tables. For the best representation of data, we need to add filtering options – marking data by color, timeline, and location. It's also important to let sales managers upload and combine data from spreadsheets and external databases. Direct communication (emailing or commenting) with other sales representatives about statistics is also desirable.
Sales Planning & Forecasting
Sales managers need to develop sales plans based on data injected by the marketing department (marketers realize events to create new pipelines, and sales managers need to view these pipelines). Additionally, sales managers want to access analytics and sales history. CRMs should replace spreadsheet-based planning with an advanced calendar. In this calendar, sales representatives can set new objectives, add detailed plans, describe strategies, leave notes, and assign a responsible sales team member to each objective.
CRM Functionality for Marketers
A marketing automation module helps businesses to implement an event-based marketing strategy. In other words, it helps marketers plan marketing events to reach out to potential clients.
For example, when we were developing Shopperations, an advanced online tool for shopper and retail marketers, we implemented a calendar that helps marketers track and manage marketing events. Another functionality for marketers in Shopperations is built around these events.
Marketing Campaign Management
Marketers need to create campaigns (which contain multiple events) and then add events and event-related information to these campaigns, handle financial matters, and assign marketers to particular events. For example, a marketer might add an event – a promo video on Youtube, for example – and attach invoices, spreadsheets, and marketing materials to this event. Communication between marketers within the software is also desirable, so we add emailing and messaging functionality.
Customer Segmentation
Marketers need to segment customers and determine the most profitable groups of customers. For instance, marketers should be able to group clients based on their behavior. This functionality is generally developed in charts, which marketers can scrutinize, filter, and modify.
Marketing Analytics
Marketing analytics makes it possible to view what campaigns were the most successful, what campaigns provided the best Return on Investment, and what trends appeared during these campaigns. As with sales analytics tools, marketing analytics tools should provide a drag-and-drop interface to allow marketers to add new data to charts and view it in real-time.
CRM Functionality for Customer Support
A service automation module helps support agents handle communications with clients. All interactions with clients via email, tickets, phone calls, and messages on social networks are registered in the database.
Help Desk & Agent Console
Support agents need a central interface to view requests from customers via various channels (email, chat, tweets, and messages). With an advanced Help Desk, support agents can prioritize and assign tickets, sent via email or text message. The Help Desk must also allow for ticket labeling and creating ticket groups.
Knowledge Base
A Knowledge Base makes a customer support tool very convenient. Support agents need a tool to save, correct, and publish articles for self-service.
Service Analytics
A service module must gather statistics about customer requests, record issues, and track how quickly customer support representatives resolved those issues. The analytical part of this module will compile and organize information from all kinds of sources: tickets, phone calls, emails, and social media channels.
Cost to Build CRM Software
Given the information we've provided so far, it's possible to calculate an approximate cost of developing an operational CRM SaaS product. The price of CRM software depends on many factors, including the number of features, relative difficulty of the project, cost of deployment and support, and rates charged by a web development company.
This is how much does it cost to build a CRM product:
MODULE
FEATURES
COST

Sales Module

Accounts, Opportunities, Leads, Pipelines, Contacts, Tasks, Dashboard
Sales Analytics
Sales Planning and Forecasting

$36,000 - $39,600
$8,000 - 9,000
$8,100 - 11,700

Marketing
Module

Marketing Campaign Management
Customer Segmentation
Marketing Analytics

$9,000-$10,800
$8,000-$9,000
$8,000-$9,000

Support Module

Help Desk & Agent Console
Knowledge Base
Service Analytics

$24,300-$31,500
$5,400-$6,000
$8,000-$9,000
The calculations we've made at RubyGarage will help determine the average cost to develop a CRM software, provided as a Software as a Service solution. As you can se, we've also included what exactly we develop for such a project.
Our Recommendations For Developing a CRM Product
As technologies improve – and new technologies emerge each year – CRM vendors do their best to implement those technologies into their offerings. To build a modern Customer Relationship Management system, we must pay attention to the current trends. Based on the latest trends, we suggest your modern CRM should include three key features:
Artificial Intelligence and Customer Relationship Management Software
Predictive analytics makes Customer Relationship Management software convenient for businesses. CRM vendors are now introducing Artificial Intelligence, which will have a significant impact on Customer Relationship Management software in the near future.
Salesforce recently announced Einstein, their next-level automation tool that analyzes data from many sources (databases, emails, and even the 'Internet of Things') to offer more advanced forecasting for sales representatives. AIs can attempt to answer complex questions such as whether a lead will be converted into a contract.
Another example of Artificial Intelligence integration in a CRM tool is Apollo, an AI platform developed by Base. Apollo's concept is similar to Einstein's: Apollo performs deep analysis of large sets of client data to predict outcomes.
There are other notable examples of AI for CRMs as well: Microsoft launched the Cortana Intelligence Suite in 2015, and Oracle recently presented Adaptive Intelligent Applications to provide exhaustive insights for Oracle CRM On-Demand users.
The bottom line is: when building a new CRM system, consider implementing AI.
Provide CRM Software as a Service
If you want to help multiple companies deliver personalized service to their customers, then you need to provide your CRM system as a Software as a Service product. In fact, all modern CRM applications are offered according to the Software as a Service model. SaaS solutions offers many advantages, and have gained in popularity. Here are a few reasons to build a CRM SaaS product:
Your clients can access your system from multiple devices.
You can reduce subscription fees for your clients.
You can rapidly gather feedback from your clients about usability of your CRM system.
You can quickly deploy and update your software.
You can provide the same CRM software for all clients (no fragmentation).
Modern CRM products should always be SaaS products.
Full-Box CRMs vs Empty-Box CRMs
Empty-box solutions force employees to manually enter data for every client. This is the most tedious task, especially for sales representatives who wind up spending more time managing client data than actually communicating with their leads.
To resolve this issue, modern CRM providers – Nimble, Salesforce, and Lithium, to name a few – offer deep integration with social services – including Facebook, LinkedIn, and Twitter – to automatically create customer accounts. CRM software users only have to enter additional data to complete these profiles.
Consider integration with social networks as a vital feature for your project, as it will make your CRM much more convenient to use.
Developing fully-fledged Customer Relationship Management software is a complex project. To successfully build your own CRM product, look for a highly professional development team. And keep in mind: you'll know the exact CRM development cost only after the development company analyzed the project complexity.