How much does it cost to build your own human resource management software?
33231 views
11 min
Nov 23, 2016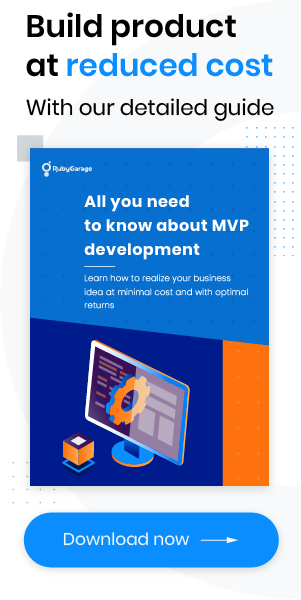 What practically all companies have in common is the HR department. Human resources are necessary for any business: from small companies to big corporations. The process of acquiring and managing a workforce has changed significantly over the years.
Today, HR departments even get split into smaller divisions responsible for recruitment, onboarding, and employee retention.
There are people for every purpose: recruiters who find the best talent, retention managers who create a great working environment in a company, training and development managers who ensure that employees advance their skills, and HR generalists who deal with practically everything mentioned above. HR generalists also work with onboarding and offboarding and manage benefits, payroll and time off.
This complicated process creates a need for software that can simplify the internal processes of HR departments. In this article, we'll focus on how much you might expect to pay to develop your own Human Resources application. But first, let's define what types of HR software are already available on the market and consider what features they offer.
Types of HR Software
Today, the market for HR management software is saturated with products. HR software can help you can track and report on nearly any kind of process: from employee onboarding to performance management. Within the wide variety of software solutions currently available, we can distinguish three major types of human resource management tools based on their functionality: HRIS (Human Resource Information Systems), HCM (Human Capital Management), and HRMS (Human Resource Management Systems). Each of these systems serves a different purpose.
HRIS systems track complex data connected with the recruitment process, performance management, benefits administration, and payroll. The two most popular HRIS solutions are BambooHR and the open-source OrangeHRM.
HCM systems help HR departments acquire employees and invest in their development through quality onboarding, performance tracking, and salary planning. Zugata is an application that offers advanced solutions for managing staff performance and evaluation.
HRMS systems offer similar functionality to HCM systems: primarily, HRMS systems deal with payroll, time, and labor management. Some HRM systems, such as Zenefits, provide their users with more advanced features including employee onboarding, offboarding, and automated alerts.
While we've defined three distinct types of HR tools, nevertheless all three offer a common set of functionalities at their core. And in a general sense, HRIS is a 'parent' type that includes features of both HRMS and HCM systems. When selecting human resources management software for your company, the 'type' of the system – how it's named – doesn't really matter. What's important is the features it offers.
How do Human Resource Information Systems (HRIS) work?
Since Human Resource Information Systems offer the most functionality, we'll look in detail at these systems. HRIS software is sometimes called 'talent management' software because it manages the full employee cycle, the steps of which we're going to outline.
1. Recruitment
Recruitment is a complex process that involves getting job requirements for a potential employee, placing a vacancy on job boards, interviewing candidates, and finally, hiring.
Let's look at some examples of how HR applications help HR managers with the recruitment process. Within Zenefits, HR managers can fill in information for job posts and push these job posts to popular employment websites. The Workable application makes hiring easier by letting recruiters track hiring status, schedule interviews, evaluate candidates with scorecards, and create reports for further consideration.
2. Onboarding
The onboarding process consists of a set of procedures aimed at handling common issues that might occur as employees adapt to their new company. Today, this process is much more creative than it was a few decades ago. HR departments struggle to make the onboarding process fun and welcoming by organizing informal events like lunches and first Friday nights out with colleagues.
The typical set of onboarding tasks includes setting up corporate communication tools and sending an intro email, adding an employee to corporate mailing lists and group chats, setting up welcome meetings with the rest of the employees, and introducing new employees to corporate rules and values. HR tools like Hibob realize onboarding feature by creating tasks and assigning them to responsible employees. Employees are able to confirm or reject these tasks within the system, mark them as completed, and receive notifications about pending and new tasks.
3. Performance Tracking
Employee performance tracking is a strategic goal of every modern company that hopes to improve overall company performance and better the skills of their individual employees. Human resources departments track employee performance in order to motivate staff, create a system of appraisal, and detect pitfalls that hinder the company's growth. As a rule, companies monitor employee performance via personal development plans, achievement lists, and personal interviews aimed at evaluating employee development.
Modern companies avoid traditional systems of performance evaluation reports, opting instead for more flexible tools. For example, companies might implement personal dashboards with visual overviews of progress, notifications about report submission, and checkboxes that help monitor an employee's progress. Applications such as Namely allow employees to set their own goals and mark them as completed once they achieve them. These applications also provide access to employee career goal dashboards for human resource managers to track employee progress.
4. Benefits Management
Benefits are indirect compensations, and vary across companies. Some employee benefits are dictated by law, including paid holidays, sick leave, and maternity leave. But companies most often provide additional benefits to boost retention and offer competitive packages to potential employees. For instance, medical benefits packages often include dental and vision care, disability insurance, and even fitness benefits. Some lucky employees may even get perks like corporate cars, company phones, meal allowances, or housing and recreation reimbursements.
HR tools aspire to automate benefits as much as possible, for instance by creating benefit plans and assigning employees to those plans. This is how Zenefits streamlines benefit management, by eliminating the need for cumbersome spreadsheets.
5. Training
Education is important. Сompanies that invest in their employees by offering trainings, workshops, and other educational events gain a competitive edge over companies that don't. One of the responsibilities of a human resources managers is to organize training for employees. But since a company usually employs a variety of specialists who all require different educational strategies, managing the training process properly can be challenging.
Just as with benefits management, HR software tends to streamline training processes by offering automated processes instead of traditional spreadsheets. For example, HR managers might create training events and invite employees, send notifications about upcoming milestones and tests, and evaluate employee progress throughout the training process.
6. Payroll
Even though payroll management might seem like the responsibility of the finance department, HR specialists still handle a number of payroll-related issues such as tracking information about employee salaries, vacations, sick leaves, time off and taxes.
The payroll features in HR software store information about benefits and compensation, and generate reports about employee earnings within a given period of time. Applications like Gusto also provide their users with notifications about upcoming payrolls, as well as dashboards showing employees, hours worked, and rates, and allowing HR managers to add bonuses, reimbursements, and commissions.
Common Issues with HR Tools
Though existing human resource management tools offer plenty of useful features that help HR specialists save time and focus on strategic tasks, there are still a few shortcomings. Let's see what issues we've identified during our research of available HR tools.
1. Too Many Tools
First, the functionality of the applications we analyzed is way too fragmented. If you want to automate all your human resource management processes, you would need to get an app like CakeHR to take care of onboarding and offboarding employees, an app like Broadbean to distribute job posts to multiple job portals, and also a few other apps to manage benefits, payroll, and training. Using many tools at the same time isn't always the best solution.
Even though these apps are quite effective, few of them are truly the Swiss army knife for HR that covers the full cycle of talent management: from recruiting and hiring to onboarding and retention.
2. Not all HR tools engage employees together with HR managers
Another concern is about how human resources software engages employees. The trends in HR software have shifted: today, HR tools tend to engage not only HR specialists, but also finance managers and employees as well. But why is it important to engage employees in HR software?
First, the overwhelming majority of the new workforce are millennials who demonstrate a proactive approach to work process: they're interested not just in getting paid but in acquiring new skills and being important for their company. Second, with internet and social networks, people have gotten used to having easy access to any kind of information. That's why HR software vendors should think about producing products that allow both employees and HR managers to collaborate and build stronger relationships.
3. Poor User Interfaces
Third, user interfaces (UI) and user experiences (UX) are often poorly designed. Users simply get lost in a complicated structure of applications, never discover the full potential of the software, and grow disappointed with the app. Moreover, while it's hard to imagine, even today some applications still don't work well enough on mobile devices, or simply don't offer mobile versions for smartphones and tablets. In the era of automatically generated Linkedin resumés and video interviews, the absence of mobile versions of HR applications is quite disappointing.
How much does it cost to build your own HR app?
You might have already guessed what we're getting at. Given the current market, it might make a lot of sense to develop your own solution for managing human resources in your company.
Before we speak about rates, let's first define what sort of work will be implemented. We'll estimate a common scope of work: UI/UX design and web development. The costs for software development differ across the world, and every company set their own rates, which largely depend on two factors: location and the quality of work. We'll take an industry average rate – $45 per developer hour – to give you an approximate understanding of the cost of HRIS software development.
Since we've been talking about an app that can handle all your human resource management processes, let's see what this solution might cost given all the features we're about to list below.
1. Recruitment Module
Creating jobs with descriptions
Creating employee and candidate profiles
Posting jobs to job websites and social networks
Scheduling interviews
Assessing candidates (with likes or stars)
Sharing CVs
The recruitment module costs around $25,920-$28,800 to develop.
2. Onboarding Module
Creating and editing onboarding tasks
Assigning onboarding tasks to employees
Tracking onboardings tasks
Task management dashboard
The onboarding module costs around $22,680-$25,200 to develop.
3. Performance Tracking Module
Goal tracking
Performance feedback
Generating reports about employees performance (detailed transcripts of achievements), overall company performance and more
To develop a module like this, expect to spend around $11,660-$12,960.
4. Benefits Management Module
Adding benefit plans
Sharing benefit plans with employees
Generating reports about amount of benefits per employee, monthly benefit expenditures, etc.
Statistics dashboard
Expect to spend around $11,660-$12,960 on developing a benefits management module.
5. Training Module
Lists of trainings
Scheduling trainings
Tracking employee training progress
Events calendar
Application system for trainings
Document management
This module is estimated at $12,960-$14,400 to develop.
6. Payroll Module
Payroll tracking
Request management (sick leave, time off, vacation)
Work hours tracking
Compensation and benefit plans
Payroll notifications
Generation of payment reports and paychecks
Payroll dashboard for employees
Finally, the payroll module costs around $23,320-$25,920.
Wrapping up
Now that we've done a rough estimate of the cost of these features, we can see that it would take around 2,800 hours (3.8 months) of developer time to build a full-fledged human resources management application. But the most burning question with any software development is the price. To put it simply, expect to pay about $113,400 (2,800 hours X $45/hour average rate) for a complete HR management product that covers all features required by your HR managers and employees.
It takes a lot of time and effort to build a web application for a specific purpose. However, we're used to these challenges, and in fact we've already built a few applications for HR departments. The rough estimates we've provided in this article are based on our own previous experience – but if you want an estimate specific to your needs, feel free to contact us and explain your idea!