7 Hot Trends That Will Change the Future of the Food Delivery Industry
252415 views
13 min
Jan 11, 2020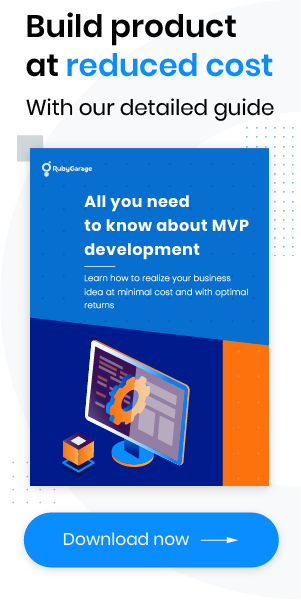 Food delivery players like Just Eat, Grubhub, UberEats, and Deliveroo have captured huge market share with marketing goodies and bizarre innovations. To withstand the competition and keep up with ever-changing customer demands, food delivery owners should mind the latest trends and technological advancements.
So what will shape the food delivery industry in 2020 and beyond? Here are the top seven food delivery service trends to be aware of.
#1 Millenials as key drivers
Millennials are the priority audience for food delivery services as they spend the highest share of their budgets on prepared food compared to other generations. With fast-paced lives, Generation Y is more apt to eat in quick-service restaurants and order food delivery. Technomic's Generational report cites that in 3 out of 5 cases Millennials order food delivery or visit restaurants for takeout.
With bigger spending power, though, Millennials have higher requirements: effortless ordering, instant delivery, one-step checkout, gamification, and more.
I think the Millennial generation is much more demanding than prior generations.
To satisfy exacting Millennials, food delivery companies have contrived new ordering channels and delivery options.
#2 New delivery channels
Sixty-three percent of Americans abandon digital takeout orders if they have a poor customer experience, and 55 percent of US adults want an easier online ordering system. Given that, food delivery platforms should greatly simplify ordering and allow customers to place orders via all possible channels such as social media, virtual assistants, smart devices, cars, and so on.
2.1 Order by Tweet
Domino's Pizza was first to conquer the Twitterverse and let people order pizza by just tweeting a pizza emoji to the company's Twitter account. Of course, you might wonder how Domino's can guess what kind of pizza you want and where to deliver it.
The deal is that before taking advantage of this service you need to make a "pizza profile" on Domino's online delivery service. Then you can save your default order, called an Easy Order, and link your Twitter account to your pizza profile.
The initial idea of Fooji was to let customers order all sorts of meals via corresponding emojis. Once you'd set up an account, you had access to sixteen entree options and eight desserts, eight drinks, and eight sides. But what emojis represented those options? Each week the Fooji team chose delicacies from local restaurants to represent emojis. And a sweet bonus was that Fooji's favorite meal of the week could be ordered with the fork-and-knife emoji.
The modern Fooji app has transformed into an experiential marketing platform allowing customers to get free products from food and alcohol to branded kits. Fooji sets up a call to action with emojis and hashtags to help fans connect with brands on social media. Fans post these triggers and participate in promotions. The luckiest receive giveaways delivered to their door within 60 minutes.
2.2 Order via a virtual assistant
Domino's hasn't stopped with ordering by tweets. And the brand has even created a Pizza bot for Facebook messenger named Dom. Now customers can message Dom and request food with a single word or emoji. Dom also replies to customer inquiries about vouchers and the latest deals.
Grubhub has integrated with Alexa, Amazon's virtual assistant. This new feature lets customers reorder any of their last three purchases on Grubhub. When a customer tells Alexa what they want to order, Alexa places the order and announces the estimated delivery time.
Just Eat has added Alexa reordering skills as well. Since the company supports the new Echo Show, customers can easily order food by voice, check the courier's location, and change their orders on the fly.
2.3. Order with a smartwatch
Interest in smartwatches is increasing: in 2018, around 141 million smartwatches were sold. This is why many food delivery platforms have integrated with Android and Apple smart devices so that customers can order meals from their wrists in a few clicks. Domino's was the first to launch a smartwatch app for Android watches that drastically simplifies ordering.
OrderUp has also introduced their latest update for the Apple Watch, allowing customers to place orders, track delivery statuses, and see the estimated time of arrival.
2.4 Order with a smart TV
Nowadays, people can even order food right from their TVs while laying in bed and relaxing. Papa John's makes ordering pizza as fun and easy as streaming a movie. With Apple TV, you can browse the entire Papa John's menu, build a custom pizza, see favorites and past orders, and check out in one tap. Papa John's also presents exclusive Apple TV discounts for each order.
TVtakeaways, previously called foodnfilm, is directly integrated with Samsung's Smart TV operating system. The new takeaway service is available on all Samsung Smart TVs sold in the UK starting with 2012 models.
"Our app provides restaurants and delivery companies with a new route to market while allowing users to order popular takeaway cuisine and other convenience items for the first time on the big screen." - Leslie Golding, Founder and CEO of TVtakeaways
2.5 Order from your car
A car is another smart device you can place your order with. Pizza Hut has partnered with Accenture and Visa to create an in-car pizza ordering system that lets drivers buy food while on the road. Visa Checkout is integrated into the car's dashboard so that customers can order food by voice and keep their hands on the wheel.
2.6 Order with your eyes
Pizza Hut has found one more way to shock its customers. The company has released a digital menu that reads customers' minds. Of course, this new feature doesn't literally read your thoughts.
The new menu, Subconscious Menu, is built on eye tracking technology by Tobi Technology. Subconscious Menu collects data on eye movements, detects customers' eyes focus, and suggests the best pizza ingredients for you out of 4,896 possible combinations in just 2.5 seconds.
This isn't science fiction. It's a world of advanced food ordering systems. Obviously, technologies impact delivery services as well.
#3 Modern delivery options
Food delivery companies are no longer limited by the labor force. They can considerably speed up delivery and lower operational costs using robots, drones, and even parachutes.
3.1 Delivery with robots
The evolution of AI technologies is giving rise to self-driving delivery cars and robots. For instance, Just Eat and Starship Technologies have developed moving pavement droids to deliver food in the UK. These six-wheeled droids can move at up to 4 miles per hour and deliver takeaway in a 10-mile radius. To navigate, the droids use a GPS signal and cameras. Once a droid has arrived at its destination, the customer needs to enter a code.
Eat24 in collaboration with tech startup Marble and Yelp have created autonomous delivery robots about the size of an office copier. These robots use cameras, Lidar sensors, and high-resolution 3D city maps to determine the most accurate route and avoid bumps with pedestrians, pets, bicycles, and other machines.
3.2 Delivery with drones
Drone food delivery started with Tacocopter carrying tacos in the San Francisco area. Then we saw Burrito Bomber in 2012 and the Domicopter being tested by an independent Domino's UK franchise in 2013.
After a number of trials, food temperature tests, and negotiations with the government, Domino's delivered two tasty pizzas to a New Zealand couple by drone in less than 5 minutes in 2016.
"They can avoid traffic congestion and traffic lights and safely reduce the delivery time and distance by traveling directly to customers' homes. This is the future."- Domino's Group CEO and Managing Director Don Meij
There are even on-demand drone delivery services like Flytrex that can cover logistics for you. Flytrex offers an advanced online dashboard where you can define the flight route, arrange automatic preflights, and obtain detailed reports.
3.3 Delivery with parachute
Have you ever heard about Jafflechutes? If you want to get your Jaffles ‒ a kind of toasted sandwich ‒ delivered by parachute, visit Melbourne.
Melbourne's first float-down eatery lets customers order toasties via PayPal. Then customers just need to wait in the drop-off location marked with an X at the specified time and have fun catching their food.
So far, they only have two items on the menu: cheese and tomato toasties called Drop It Like It's Hot and cheese and ham toasties called Gust of Wind. This delivery approach can both entertain customers and reduce logistics costs.
#4 Embracing new niches
Many food delivery services have focused on a special niche. We've already seen food delivery platforms that appeal to vegans and companies that deliver strictly burger boxes or farm-grown food or healthy smoothies.
Being in a niche can help food delivery startups to break through the entry barriers and fight off the intense competition. As an owner of a food delivery business, you should keep an eye on new niches that are gaining traction, including fighting food waste, pet food, and virtual kitchens.
4.1 Food waste apps
Each year, one-third of the food produced worldwide gets wasted. Food waste apps tackle this problem and help to save the planet. They help restaurants and grocery stores to get rid of leftovers and supply people in need with low-priced food.
Food for All is one of these apps. This service offers unsold meals from local restaurants, cafes, and delis with a 50 percent discount. This way anyone can grab a delicious dinner for $3. You just need to place an order and pick up your food at a fixed time.
Another example is Food Rescue US. This volunteer-driven platform actively participates in food rescue movements. Food Rescue US tries to end hunger across the country and provides over 50 million food insecure Americans with fresh, usable food from restaurants and grocery stores that have it in excess.
4.2 Pet food apps
The pet industry is quite lucrative: industry revenue reached $72.13 billion in 2018. Sixty-eight percent of American families own a pet and over 40 percent of US consumers buy pet food online.
Home delivery of pet food is especially popular with parents and Millennials, who find it a convenient, customizable, and healthy way to treat their favorite friends. This demand for pet food has spurred a number of pet food delivery services.
Monster Pet Supplies released its pet food delivery app in the UK to provide a hassle-free shopping experience for pet owners. Now pet parents can order food for their beloved animals in just one click. The app also offers free delivery and order scheduling for repeat delivery.
4.3 Apps with a virtual kitchen
UberEats has come up with the concept of a virtual kitchen: the platform lists new eateries and meals only available in their app. UberEats decided to help restaurants avoid the high operating costs of opening a new physical space and provide convenience to partnering restaurants by allowing them to use their kitchen space to prepare extra meals.
For example, Uber Eats could allow a salad cafe to also offer sandwiches with minimal changes to the ingredients in-store. This cafe could become a virtual sandwich cafe in the Uber Eats app while staying a salad cafe at their physical location.
UberEats has already transformed a sushi restaurant ‒ Rice Cafe ‒ into Poke Cafe, a virtual restaurant serving Hawaiian poke bowls.
This concept is beneficial for food delivery platforms as they can save costs and focus more on product development and data analysis to identify and offer the most popular cuisines in specific areas.
#5 Augmented and virtual reality
Augmented reality (AR) and virtual reality (VR) have become magic wands for driving new customers to many food delivery services. Companies use AR to refresh their marketing campaigns, expand brand awareness, boost sales, and even hold virtual training for their employees.
5.1 Advertising services
Just Eat launched an augmented reality feature to promote food offerings in a new and funny way. This feature was available through Facebook Messenger. Customers could use their cameras to see burgers, pizza, and other foods floating into their mouths.
The campaign gathered over 100,000 interactions, 10 percent of which resulted in orders.
5.2 Virtual training
KFC is one of the companies using virtual reality to train new employees. The company created a virtual training escape room called The Hard Way where cooks are trapped in the secret lodge of Colonel Sanders. To escape, they have to fry chicken. KFC used this virtual training to help new cooks learn closer to the brand's personality.
# 6 Crypto food orders
The rise of blockchain technology has brought forth a new service niche: crypto food orders. Customers worldwide can order any kind of takeaway or delivery with cryptocurrencies. PizzaForCoins, for example, accepts over 50 cryptocurrencies.
Among other food delivery companies supporting crypto payments are Feastly, Takeaway.com, Papa John's Pizza, Levy Restaurants, and Lobster Gram.
By using cryptocurrencies for orders, companies can eliminate fraudulent activities and enhance the overall food ordering experience. Customers aren't limited to a particular payment option and can pay for their orders even with relatively unknown cryptocurrencies.
#7 Big data
Big data is helping to revolutionize food delivery services and make them as efficient as possible. Food providers collect and analyze a huge scope of data including
road traffic;
the impact of temperature on food;
the impact of market trends on stock consumption;
customer purchasing history;
items currently in the shopping bag;
reviews and comments on social media;
posts customer share on social networks;
… and so on.
This information helps food delivery companies accurately estimate the delivery time, monitor customer emotions on social media, and immediately react to complaints, personalize food offers, and more.
Grubhub, for instance, analyzes data about millions of orders to come up with the most appropriate meal recommendations for each customer. Doordash employs big data to manage inventory and to predict the number of couriers required for a particular day, expected demand for a specific cuisine, and food preparation time.
Just Eat examines hundreds of thousands of customer records to understand what customers want from their service: what types of food they'll order, when, and how often. Big data has contributed to the company's 50 percent growth in the UK market.
Be ahead of the field
With modern smart devices and an abundance of food delivery businesses, customers are becoming more demanding. Remember that there are manifold competitors ready to deliver tasty food cheaper, faster, and with a better customer experience. This is why we've equipped you with these seven food delivery app trends to enhance your food delivery service. Put this knowledge to good use.
If you're interested in more articles on the food delivery industry, subscribe to our blog.
FAQ
Order by tweet; Order via a virtual assistant; Order with a smartwatch; Order with a smart TV; Order from your car; Order with your eyes.

Delivery with robots; Delivery with drones; Delivery with parachute.

Food waste apps; Pet food apps; Apps with a vertical kitchen.

Focus on millenials; New food delivery channels; New food delivery options; New niches in the food delivery industry; AR and VR to engage customers; Crypto food orders; Big Data in the food delivery industry.