Digital Transformation Tips from Starbucks, Dunkin' Donuts, and Domino's Pizza
13665 views
14 min
Aug 28, 2018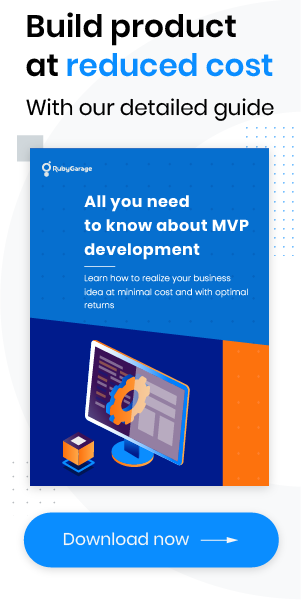 Have you ever been jealous of Starbucks' success? Well, you should be. This company brought in about 22 billion US dollars in 2017. It has more than 27,000 stores worldwide and is planning to open 12,000 more stores globally by 2021. Today, Starbucks is one of the most recognized coffee chains in the world!
But Starbucks couldn't have achieved such success without digital transformation, which led to almost a third of all sales in 2017 being made via the Starbucks app.
Starbucks isn't the only company to understand how important an internet presence and a mobile app are for an effective business strategy, however. Dunkin' Donuts and Domino's Pizza placed bets on the same approach.
In this article, we delve into these three companies to check out how digital transformation has influenced them and how you can do better by following their examples.
Now let's take a look at each company and find out their secrets of successful fast food digital transformation.
Starbucks
"Starbucks coffee company is built to last," says Howard Schultz, a former CEO of the company. These words could have been the motto of the company when it started in 1971. Nowadays, Starbucks' market share of the US coffee chain industry is almost 40 percent. Starbucks has always wanted to keep up with the times and was one of the first companies to launch its own mobile app in January 2011. Here are the problems they wanted to solve.
Problems
Bad in-store experience. This is a typical issue for restaurants and cafes. Customers don't want to stand in line waiting for their latte. If a person sees a long line through the window of a cafe, they may go to another.
Slow service. The main bottleneck was in-store payments, and especially cash payments. Starbucks wanted to shift to cashless payments and payments with pre-orders. However, the company was (and still is) very popular among youth who didn't have credit cards. The majority of them paid in cash, which slowed down the whole process.
User disloyalty. In an oversaturated market with tons of nice coffee shops, it was difficult to retain customers and make them loyal.
Customer acquisition. Even some very famous companies with huge communities of fans sometimes find it difficult to attract new customers. Customers should see some real value in becoming a company's loyalty program member.
Solutions and results
The mobile app that Starbucks launched in 2011 was designed to solve all these problems. The app was created not only to attract customers with its nice design but also to offer some really unique solutions that allowed Starbucks to become the leading global brand among quick service cafes. Here's what their app offered:
In-app payments
This is one of the main features that has made the app and the company so successful. In-app payments allow customers to pre-order and pay via the app so they don't have to wait in line and can spend minimum time picking up their drinks. This feature captured the attention of millions of people and helped the company reduce pick-up times dramatically.
Another great innovation connected with in-app payments is the virtual Starbucks wallet where users can transfer money from their credit or debit cards and use it to pay for drinks and desserts. This idea solved a problem for teenagers who couldn't previously make cash-free payments. Now parents can top up their kids' wallets so that teenagers 14 and older can pay in advance and be a member of the Starbucks rewards program.
However, the real key to success was the way Starbucks implemented mobile payments in its app. Users need to make only a few taps to order and pay for an item.
The ability for all customers to easily pay in advance, including those who don't have their own credit cards, has made the Starbucks payment app more successful than Google Pay, Apple Pay, and Samsung Pay. In 2018, it had more than 23 million active users.
Starbucks rewards system
Starbucks launched a well-considered loyalty program that's equally attractive for existing and new customers.
Loyal customers get not only common perks but also bonuses just for opening the app. This keeps regular customers motivated and encourages them to open the app and order more drinks.
As a result, there are almost 15 million active members in the Starbucks reward loyalty program today. It's one of the largest loyalty communities in the world.
Clear conditions and real rewards motivate millions of people all over the world to join the Starbucks rewards program. The program has real value and a transparent rewards algorithm. After joining, a person gets two stars for every dollar spent. When they collect 125 stars, they can get a free item in the coffee shop. If a customer collects 300 stars, they get an exclusive gold card which brings some great perks.
Nevertheless, the Starbucks loyalty program wouldn't be so popular if it used the old approach with plastic cards. The brilliant idea of combining the app and the rewards system in one allows customers to easily collect stars and get more perks by using the simple app. This is the main reason why every year the number of members in the Starbucks loyalty program increases by 11 to 16 percent.
Dunkin' Donuts
Dunkin' Donuts is a famous coffee and donut shop. Its first store was opened in 1950 in Quincy, Massachusetts. Since then, it has opened more than 12,000 shops in 45 countries, and about 3 million people visit Dunkin' Donuts every day. The company has achieved such results because it saw the opportunities of the internet and mobile technologies and published its own mobile payment and gifting app in 2012. Here are the problems that Dunkin' Donuts wanted to solve.
Problems
Slow service. The company promoted the on-the-go concept and attracted customers with the ability to quickly grab their coffee and donuts. Yet with a growing number of customers, waiting in line became common in Dunkin' Donuts shops.
Small loyal community. Although the company had a lot of fans in many countries, there was no loyalty program and no rewards for them before 2011.
Lack of personal information about users. The company wanted to know more about its customers to provide them with better service.
Solutions and results
The Dunkin' Donuts app is similar to the Starbucks app in many ways. Yet Dunkin' Donuts managed to add some peculiarities to its fast food business digital transformation campaign that helped set it apart from its competitors.
Pre-order feature
The Dunkin' Donuts app allows users to order drinks 24 hours in advance and indicate a pick-up time. This feature made it possible to implement the on-the-go concept in modern life.
What's more, the company has launched a two-lane drive-thru system. The first lane is for usual orders with two windows and long lines. The other exclusive on-the-go drive-thru lane allows customers to skip ahead of all the other customers, and go right to the front of the line. To get such a privilege, a user only needs to join the Dunkin' Donuts rewards program and make an order via the app. Customers don't want to wait for their orders for a long time and sign up for the rewards program to be able to use the second, exclusive lane.
Beneficial loyalty program
Dunkin' Donuts' first competitor is Starbucks, which launched its app with a loyalty program earlier and had already attracted a lot of fans. That's why Dunkin' Donuts decided to make its rewards system more beneficial for customers and provide them with even more free drinks and desserts.
To attract new customers to their rewards program, Dunkin' Donuts gives bonuses and free drinks for registering and for the first, second, and even third store visits. Similar to Starbucks, the Dunkin' Donuts loyalty program is linked to a mobile app, so everyone who wants to get a free drink needs to download the Dunkin' Donuts application.
Since the Dunkin' Donuts app was first launched, it has been downloaded 13 million times. And the majority of people who register in the Dunkin' Donuts app don't delete it after they get their first free drinks, but rather stay loyal to the brand. The Dunkin' Donuts community has more than 6 million loyal customers all over the world, and this number is constantly growing.
Multiple card-free payment solutions
To motivate customers to use cash-free payments, Dunkin' Donuts implemented a payment gateway in their app. However, unlike Starbucks, the company decided to give customers more freedom to choose how they pay for drinks. Customers can choose among Apple Pay, Google Pay, Samsung Pay, Masterpass by Mastercard, and Visa Pay.
Another benefit of this decision is that now Dunkin' Donuts gets a chance to collect as much information about their customers as it needs.
Domino's Pizza
Started with only one store in 1960, today Domino's Pizza has about 15,000 shops all around the world that brought in about 3 billion US dollars in revenue in 2017. Domino's is the second-largest pizza chain in the world.
The Domino's Pizza brand has become a phenomenon. The company has barely changed its menu since its opening, but has managed to get to the leading position in the fast food industry. How? With the help of innovations, of course. Let's take a look at the major problems that the company wanted to solve with its mobile app.
Problems
Low user engagement. Domino's Pizza was famous and had a lot of shops, but it still had huge problems with good word-of-mouth from average people who would recommend the brand to their friends and family.
Low customer satisfaction. In the history of Domino's Pizza, there was a period when the majority of customers weren't satisfied with the food quality. Complaints were processed very slowly, and customers felt that they couldn't influence the company management and didn't get any feedback.
Low sales. Poor marketing, tons of complaints, and miscommunication with customers led to a dramatic drop in sales.
Solutions and results
Domino's Pizza is a leader in the use of modern technologies. Its first innovation was a fast pizza delivery service that promised pizza in 30 minutes or the order was free. Another innovation was made in 1996 when the company launched its first website. In 2010, the first Domino's Pizza app was released. But it was just the beginning.
Multiple digital ordering options
Domino's has tried to cover all possible channels and options for how a person can order its pizza. They call it AnyWare Ordering. Customers can now order pizza via text, tweet, Samsung Smart TV, the Ford SYNC AppLink system, the Android Wear smartwatch app, the Pebble smartwatch app, or via voice ordering with Dom. In 2016, the company added support for Amazon Echo and Alexa, Apple Watch, Facebook Messenger, and Google Home.
If you don't like these options, you can also order a pizza via SMS, Twitter, or Messenger with no words. You can simply send a pizza slice emoji and your order will be accepted.
If you're too lazy even for that, there's a special zero-click ordering app for you. The only thing you have to do to order is open the app and wait for 10 seconds, after which an order is placed.
As a result, today the company generates more than 60 percent of all US sales through digital ordering channels.
Improved delivery service
To make the wait more interesting, Domino's implemented a Pizza Tracker. This feature was really revolutionary and innovative for 2008. In a nutshell, it's a scale that shows what stage a pizza is at so users don't need to wait for it near the door but can do whatever they want while their pizza is on its way.
What's more, the company has added 150,000 places to its delivery service. Now customers can order a pizza not only to their homes or offices but also to a beach, park, or even museum — no physical address required.
And for technology lovers, Domino's started using electric and self-driving delivery vehicles in 2015. In 2016, the company launched the world's first pizza drone delivery service.
Pizza Mogul campaign
In 2014, Domino's Pizza made a brilliant move by publishing a new Pizza Mogul application. The app allowed customers to design their own pizza with any toppings they want, name it, and share it with friends on social media networks. The more people saw it, the more people wanted to buy it. The company paid people from $0.22 to $3.69 for each pizza sold that they created. Some customers managed to earn big money during the campaign — for instance, one Australian teenager earned more than $3000.
Modern customers, especially Millennials, are going crazy about features that allow them to customize services, goods, and even app design and functionality according to their wishes and needs. It's a very effective way to improve the customer experience.
With this app, Domino's improved not only the image of the company but also launched a massive marketing campaign that led to a large sales increase and improved customer engagement.
Loyalty program
In 2015, Domino's started its first pizza loyalty program, which they called Piece of the Pie. The loyalty rewards program offers points to its loyalty members no matter how they order.
Program members get 10 points for any order of $10. When a person collects 60 points, they can get a free pizza. It's as simple as that but it works!
Key takeaways and how you can do better
All three companies have done a great job, and you can learn a lot from them. More than that, you can also learn how to avoid their mistakes and make your restaurant digital transformation even better. Here are our main tips.
1. Make your loyalty program valuable
Link your loyalty program to a mobile app. Allow your customers to get bonuses, discounts, and coupons or collect points for each purchase made via the app. This way you'll motivate customers to use your application more often.
Offer real value. Customers won't apply for a program if the bonuses are too small, if the conditions of the program are unclear, or if it requires a long registration process. Make sure that your clients can register in a few clicks and that your offer is worthwhile.
VIP status is something that should be hard to get. About half of all Starbucks customers have the status of VIP member. The gold card is very easy to get, which decreases its value. Of course, VIP status should be reachable, but not as easily as with Starbucks. The ideal ratio is about 5 to 15 percent of privileged members with really exclusive perks.
2. Create a simple but functional app
Go with a simple design. Modern users don't read manuals and don't spend hours trying to figure out how things work. That's why the design of your app has to be simple but appealing at the same time. Take a look at your favorite apps and pay attention to how they arrange all the elements. Your customers should be able to distinguish which elements are clickable and which aren't.
Implement ordering that requires only a few clicks — especially if you want to get more impulsive orders. Remember Domino's zero-click app? If this idea fits your business purposes, you can borrow it.
Give users different payment options. Don't limit your customers only to iOS or Android applications, as some people still don't have a smartphone or simply don't want to use it. Add as many payment and ordering options as you can to satisfy the needs of a large audience.
3. Add innovations
Starbucks, Dunkin' Donuts, and Domino's Pizza all brought something new and interesting to their digital transformation campaigns. They used modern technologies and implemented them to make their services better. The variety of modern technologies gives you infinite possibilities to make your business faster, tastier, and more engaging for your customers.
If you think that your cafe or restaurant is ready to dive into the digital world, contact us and describe your business idea. We know how to start your digital transformation right.