4 Useful Tips on Marketing a Food Delivery App
72123 views
9 min
Sep 24, 2018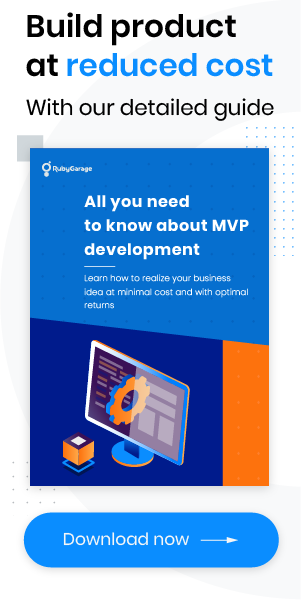 Building a food delivery app is a promising startup idea. But how can you gain a competitive advantage among other similar services? In this guide, we provide valuable insights on mobile application marketing for food delivery services. It doesn't matter which platform you choose to build your food delivery app for. These tips can be used for marketing both Android and iOS apps.
1. Define your target audience
To build a successful mobile app marketing strategy, first of all you should know precisely who your target audience is. That means you need to understand who your product is meant for. This may sound obvious, but it's crucial.
To find the best way to promote your app, you may need information about your potential customers including demographics, location, their interests, and lifestyles. This information will help you create a buyer persona, which is a picture of the target customer you want to reach.
A deep understanding of buyer personas will help you with:
Creating your message
Choosing communication channels
Creating a content marketing strategy
As you can see, it's vital to create and research buyer personas carefully before deciding which of app marketing strategies to choose for your food delivery service. But today, it's also important to find a niche for your product to compete with big food delivery players. Gesoo, for instance, delivers only from Asian restaurants and targets the Asian population in the US.
Lots of food delivery startups target customers who are too busy to cook. But to narrow things down, you can target a specific segment, for instance people who prefer healthy food or food from high-end restaurants.
2. Create a unique selling proposition
Once you know your target audience well, you're ready to create a unique selling proposition (USP). A strong USP can distinguish your food delivery app from competitors.
Around 60 percent of consumers cite speed of delivery as a key factor when ordering food online. But there are already many food delivery apps that promise to deliver fast. That's why you might need to offer other advantages in order to stand apart.
Creating a USP is an important part of all app marketing strategies. When you create a USP, think of your target audience's needs and pain points. With the help of a USP, you'll be able to tell your potential customers what problems your food delivery app can solve.
Let's take a look at two of the top food delivery services, Uber Eats and Caviar, and compare their USPs and target audiences. Uber Eats, which is now the fastest-growing food delivery service in the US, aims at busy 24- to 35-year-olds for whom speed of delivery is the top priority. To satisfy their needs, Uber Eats delivers local food as well as fast food from big chains. The company emphasizes fast delivery with the slogan "Your favorite restaurants, delivered fast." Meanwhile, Caviar targets customers who have higher average incomes and want quality food from restaurants rather than fast food. That's why Caviar's USP is delivery from high-end restaurants.
Tell your potential customers what's unique about your product and how they can benefit from it. Your USP should let people know how your food delivery app differs from others. When creating app marketing strategies, you should always keep in mind your USP.
3. Use content marketing
It's hard to overestimate the role of content for mobile application marketing. Many of today's businesses take advantage of content marketing, and there are several reasons for that. Content marketing can prove effective when it comes to building trust with customers and building brand awareness. It's a relatively cost-effective way of reaching and attracting your target audience.
Social media
Social media is an effective tool for mobile app marketing. Seventy-one percent of customers who have a good social media experience with a brand are likely to recommend it to others.
Here are some tips on how to use social media to promote your food delivery app:
Choose the right platforms. To decide on social platforms and what content to post on them, you should know what your target customers like and what influencers they follow. Instagram and Snapchat can help you reach younger online users while to reach an older audience, you might want to opt for promoting your app on Facebook.
Leverage the power of influencers. Consider teaming up with influencers who can help you reach your target audience. Eighty-seven percent of buyers give more credence to content that's shared by an industry influencer.
Keep a balance. Posting promotional content is a good idea, but don't forget about something entertaining and engaging. While your posts should be related to your app, keep up with cultural trends and the latest news. This will help you build a community.
Align your communication with your audience. Social media is about communication, so remember that you should speak the same language as your target audience. Most food delivery companies use a friendly tone of voice and simple language.
Use social media to spread the word about your business. Social media platforms are a great place to run a contest or host a giveaway. When you ask your audience to share your post, you reach more people as participants' friends and followers will see it as well.
Use social media for advertising your mobile app. With the help of advertising, you can get your content shown to specific users who fall within your target audience.
For instance, Uber Eats had Instagram sweepstakes where people had to comment on a promotional post by the company and tag one friend to participate.
To enter the DoorDash sweepstakes, people needed to post a photo taken in front of one of the company's murals, tag DoorDash, and use a hashtag. The prize included a $2,000 donation to Feeding America. This type of campaign can have a potential to go viral because the company doesn't ask participants to post ads but rather their own photos. Moreover, this type of contest has social value, helping the company build trust with customers and improve its image.
Blog
Blog is one more effective tool for a mobile app promotion. Businesses that have blogs get 55 percent more website visitors than those that don't. Creating useful and informative blog content not only helps you get noticed on search engines but also builds trust with your customers and gives people a reason to come back to your website.
Good blog content helps businesses:
Boost brand awareness and reputation
Increase incoming traffic
Strengthen audience engagement
Consider writing guest posts for other websites, as their readers may fall within your target audience. Guest blogging can also help build your authority as an industry expert.
To promote your food delivery app, you can post informative and useful articles. Uber Eats, for example, posts useful and entertaining food-related content including articles about places to eat and food photography tips.
Think of posting something funny if you want to entertain your readers. GrubHub has a blog where, in addition to articles, they entertain readers with quizzes like "Are You a Hot Dog or a Hamburger?" Don't forget to let your readers share their results with friends.
We've already mentioned posting contest information on social media, but you can post it on your blog as well. Caviar uses their blog to inform customers about contests such as for tickets to food events.
Video content
Compared to other types of content, video content may be costly to create. But it has a number of advantages when building app marketing strategies, especially taking into account today's technologies. In a nutshell, video marketing helps to promote products, entertain, and engage your audience.
Video content you might want to consider when marketing your food delivery app includes social videos, interviews, stories, tutorials, product videos, testimonials, and explainer videos. Ninety-eight percent of people have watched an explainer video to learn more about a product or service. This type of video is used to show potential customers why they should use your product or service and what problems they can solve by using it.
While social media platforms like Instagram and Facebook let users post videos, the key video platform is YouTube. According to Google, the top three reasons why people turn to Youtube are:
To find solutions, such as for fixing something in their home
To be entertained
To learn something new
When planning a video marketing strategy for a food delivery app, take into account the preferences of your target audience. For example, 81 percent of Millenials want to see how their food is produced, while 80 percent want to see the story behind the scenes.
DoorDash made a behind-the-scenes video telling about Project DASH, which addresses problems of hunger and food waste. It shows the company's mission while building awareness about DoorDash. Such videos help to connect with audiences and build trust.
4. Remember email marketing
Many businesses focus on social media, but email marketing still works. Being cost-effective, it helps you to reach a large audience, which may be crucial for food delivery startups. That's why emails are also used as a tool for mobile application marketing.
Email marketing helps to inform customers about loyalty programs, discounts, and contests, which helps to build brand loyalty. Moreover, emails can be entertaining as well. People usually don't reply to promotional emails, but Eat24 found a way to encourage their customers to answer. The company once sent out an email to customers signed up for their loyalty program containing a promo code for a discount as well as a scarf-wearing blue blob asking if anyone was even out there. By sending this email, Eat24 let customers know that their email address was monitored by real people. As a result, they got a number of replies from customers.
We don't just send a coupon. We always send something funny or entertaining.
The bottom line
When building both iOS and Android apps, think of promotion in advance. Always keep in mind your target audience to choose the best ways to market your food delivery app that will work in your particular case. And when creating a content marketing strategy and choosing communication channels, make sure to take into account the interests of your potential customers. Try to create useful and engaging content that will build trust and loyalty.
Want to know more about apps and other technologies? Subscribe to our newsletter!