Website or Mobile App? What to Start with When Launching a Food Delivery Startup
16889 views
6 min
Sep 06, 2018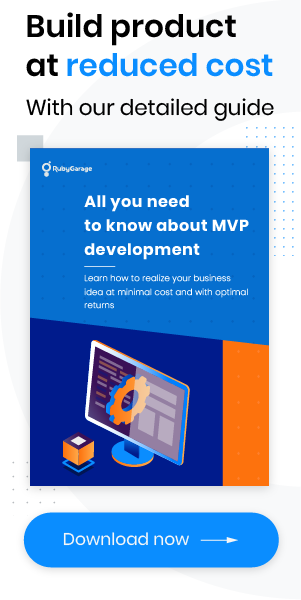 Hundreds of food delivery startups fail due to fierce rivalry and a high burn rate, or the amount of money a startup spends each month to stay afloat. Sprig, for instance, was able to raise over $56 million from top investors. But the startup burnt through $850,000 per month and eventually shut down.
You'd better approach your food delivery startup business with extreme caution, thinking through the essential features and selecting the right platform: mobile or web. To choose between these two platforms, you need to grasp the complexity of a food delivery service. We'll help you with this and will clarify all the nuances about food delivery you need to know.
Understanding the essence of food delivery
A typical food delivery service involves three distinct groups of users: customers, couriers, and eateries. Each group has its own needs and requires specific functionality from your service.
What do customers expect?
Сustomers are looking for convenience and accessibility. They want to find menus quickly, order easily, and pay for food right from your app. So you need to provide
personal accounts containing delivery addresses, payment details, and order history;
a convenient search tool that can filter by location, cuisine, and more;
a secure payment gateway allowing customers to pay for orders by credit card;
estimated delivery times;
a way to communicate with couriers.
You also need to incorporate GPS capabilities to let customers track the delivery status so they know there their food is. Ratings and reviews help customers make better decisions about restaurants. Wish lists along with push notifications are extra incentives to come back to your app.
What do couriers need?
Your app for couriers should optimize and automate their work processes. Couriers want to
check the list of available orders and accept orders;
get detailed order information including number of items and and pick-up and drop-off locations;
contact customers;
leave comments, star ratings, and reviews of customers;
get paid for completed orders and transfer money directly to their bank accounts.
It would also be nice to provide status updates for each order that's accepted or rejected, picked up, and delivered.
What do eateries want?
Eateries require a powerful dashboard to handle all processes associated with orders, logistics, reports, and accounting. You should develop functionality that allows restaurants to
process orders;
manage staff;
assign orders to couriers;
receive payments;
maintain financial control over the business;
set up loyalty programs, rewards, and other types of promotions;
curate content such as contact details, menus, dish images, deals, and discounts.
You also should let eateries view ratings and reviews they've received from customers so that eateries can improve their services and acquire more customers in future.
If we combine the separate modules of a food delivery service, we get a full picture of how this kind of service operates:
Now that you can see the whole scope of work, it becomes clear that you need to build a web app first and only then a mobile app. Imagine developing a simplified mobile version of an admin panel for partner restaurants with a plan to implement future updates and expansions as a web dashboard. Of course, that's not the only reason to build a website for a food delivery business first.
Why mobile-first shouldn't be your choice
Here are four reasons why starting with a mobile app isn't the best idea for a food delivery startup.
1. Development and design considerations
There's a dramatic difference between web and mobile design. A mobile app is usually a refined and skimmed down version of а web app. To create a mobile app from a desktop app, we revise content to reduce the number of words and ensure that only the most important information is presented. When moving from mobile to web, we stretch the content and expand the features of the app itself.
When creating a mobile app for food delivery first, it's hard to imagine the entire desktop look. If you haven't thought over the business logic for the web version of your app in advance, you'll have to totally revamp the app artitecture or spend lots of time extending it in order to move from a mobile app to a web app. Besides, optimizing for a desktop version can involve additional text descriptions, image rotators, and extra libraries.
So it comes as no surprise that one of the most prominent food delivery players, Grubhub, started its business with a website. Matt Maloney and Mike Evans launched a website to discover what eateries in their area would agree to online delivery. Nowadays, Grubhub takes $2.4 billion in food orders per year and is one of the startups that has achieved the ultimate goal to make an IPO.
2. App distribution and adoption
The App Store and Google Play Store receive thousands of app submissions every week, so you have a slim chance of ever breaking into the top 1000. Being in the bottom, your app can get lost among others.
Even if potential customers discover your app, the app store page displays limited information that's often not enough to convert. Additionally, on such pages people mostly leave reviews about poor experiences to get companies to make changes. Unless you actively curate reviews, expect low ratings turning people off from your app.
3. Support and maintenance
You need to spend more money supporting and upgrading a mobile app than a web app. Once you've made modifications to the website, updates automatically proliferate and become active across all devices. When it comes to mobile updates, you need to notify your customers about every single update and nudge them to download it.
4. SEO issues
Let's imagine that you've created a mobile app for your online food delivery startup and then develop a web version for other devices. This way different kinds of devices will have different types of code (HTML) and different URLs. This means Google will spend more time crawling and indexing multiple versions of the same site. A responsive website, on the other hand, has one URL and the same HTML.
Moreover, web apps can be optimized to rank better in search engines, and links to web apps can be shared across social networks and forums.
Going web-first
Creating a website for a food delivery business is a great way to test your idea and gather a loyal army of early adopters. The web-first approach saves time and money and helps you prepare a solid foundation for future versions of your service.
Subscribe to our blog to get even more valuable insights on the food delivery industry.