In-Depth Guide to Key FinTech Software Types
37539 views
13 min
Aug 22, 2018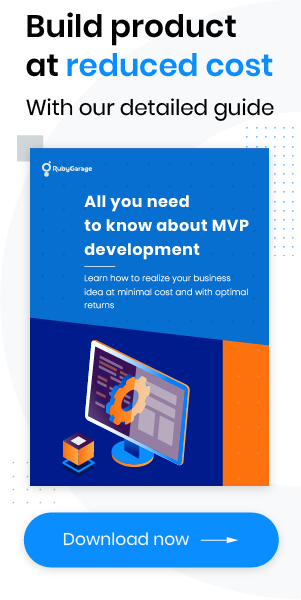 Today, nobody is impressed by digital currencies, robo-advisors, or contactless payments. These innovative technologies have become commonplace. People demand that their transactions be fast, easy, and secure. So innovative companies in the financial industry are striving to attract and retain customers by digitizing data.
In this article, we cover the major categories in the financial market and show which software you can build for each category to provide an uninterrupted customer journey.
Lending
Digital lending is one of the main directions of FinTech software development. Financial technology organizations are transforming the lending process so that customers no longer need to apply to banks or credit unions to get loans.
Lending platforms allow financial companies to use technology to automate and accelerate the loan decision process while reducing costs and providing exceptionally user-friendly solutions. Kabbage and Borrowell are great examples of FinTech lenders.
Here are different types of software you can build for the lending category.
Loan origination software
Loan origination software enables financial entities to achieve operational dominance in omnichannel credit distribution. Loan origination software provides rapid and efficient loan request handling via diverse channels for multiple market segments while providing a high-quality user experience and smooth interactions between borrowers, partners, and lenders.
Benefits of loan origination software
Improves operational efficiency
Reduces time to market
Interfaces seamlessly with credit bureaus
Improves customer satisfaction
Automates business processes
Detects fraud efficiently
Key features of loan origination software
User management provides full control of user access to the system as well as user account setup, system authentication, and user authorization.
Form management provides full control of user input forms. This feature allows users to define questions and answers, adding a description for each question and configuring checklists.
A document repository lets employees create a document checklist (a list of documents required from a client) and attach electronic documents for each item. All attachments are stored in the repository and only users with the appropriate privileges can view them.
A collateral module provides full control of collateral. This feature allows employees to define collateral, registering collateral including debt securing assets, legal forms, and valuation.
Commercial loan software
Commercial loan software helps to optimize and automate the lending process. This software allows employees to provide credit and monitor the lending process electronically.
Benefits of commercial loan software
Improves performance by eliminating repeated data entry and decreasing errors
Optimizes approval cycles to make transactions faster
Increases the ability to sell with deeper insights into user profiles
Improves cross-selling opportunities and the ability to ensure competitive loans
Key features of commercial loan software
Risk management allows lenders to assess deals by conducting deep analysis of user account information and various ratings.
Collections and provisioning allows lenders to effectively control delinquent accounts and all related accounts by means of constant follow-ups and history logs.
Application management provides seamless customer and product-specific data capture.
Banking
Digital banks allow their customers to handle the majority of banking operations online. Online banks use cutting-edge technology, for example face and voice biometrics or AI, to improve the customer experience. Statista has predicted that 60.2 percent of the adult population will bank online in 2018.
Companies like Moven provide digital banking services that allow customers to use digital bank accounts. Another example of a digital bank is Atom bank, which provides the latest technology such as chatbots, face and voice biometrics, and AI.
Below you can consider software you can build for the banking category.
Online banking software
Online banking software enables customers to manage more aspects of their accounts over the internet rather than by visiting a traditional bank. Online banking software allows customers to manage accounts, view transaction history, pay bills, and more.
Benefits of online banking software
Business works 24/7
More satisfied customers since online banking software allows fast transactions
Reduces time to market compared with a traditional bank
Reaches more customers as they can transfer money from their laptops, PCs, tablets, or mobile phones
Banks can increase brand awareness by uploading their own logo, changing colors and icons, and achieving their own look and feel in seconds
Uses state-of-the-art technologies to meet customer requirements
Key features of online banking software
Remittances enable cross-currency domestic and international money transfers.
Chat/messaging enables secure document management and a private chat system to securely interact with customers.
A notification system allows customers to stay up to date and get notifications about all their account activity including transfers, card payments, and ATM withdrawals.
Report management provides reports and summaries for customer account activity. This feature allows customers to see transaction history broken down by categories and to see how much they've spent in each category (e.g. bills, entertainment, etc.).
An anti-money laundering feature checks every transaction to detect fraudulent activities.
Mobile banking software
Mobile banking software enables customers to easily access important financial information and banking capabilities. It lets users make real-time payments, transfer funds between accounts, monitor account balances, pay bills, and locate ATMs.
Benefits of mobile banking software
Visible to customers at all times. Mobile banking doesn't restrict business to set times and locations. A mobile bank can be available 24/7 from anywhere.
Increases efficienсy. Mobile banking software minimizes human error by automating processes.
Streamlines the contact process. Mobile software enables customers to chat or call at any time for help and feedback when they need personal assistance with financial services.
Provides more value to customers thanks to various mobile app features like push notifications.
For more benefits of mobile banking software, read our article Why Banks Need Mobile Apps: 7 Significant Benefits.
Key features of mobile banking software
Mobile banking software provides features for managing accounts, including checking account balances and seeing transaction history, transferring money to others, and locating nearby ATMs.
You can find an exhaustive list of mobile banking software functionality in our article An Overview of Essential Features for a Successful Banking App.
Insurance
Most modern insurance companies use apps to reach new customers. These companies are more flexible than conventional insurers.
InsurTech companies use IoT, mobility software, data science, and other digital solutions to provide a better customer experience. Data obtained with the help of wearables, sensors, and connected devices allows InsurTech companies to provide personalized offers, dynamic pricing, and recommendations. In addition, real-time data streaming lets insurers control risks effectively and boost sales. BIMA and Metromile are two InsurTech solutions.
Let's look at software you can build for the insurance category.
Insurance CRM software
Insurance CRM software provides agents with a customer information system and allows them to generate documents, assign tasks, and track progress.
Benefits of insurance CRM software
Time and cost efficiency. CRM software optimizes processes with automatic document generation and no manual data entry.
Increase operational efficiency. Thanks to automatic document generation, employees stay focused on selling instead of paperwork.
Enhance customer relationships. Service your customers more efficiently thanks to various marketing tools like integrated email and dialing and automated drip marketing campaigns.
Key features of insurance CRM software
Task management provides daily summaries, allows users to assign tasks to employees, and so on.
Document management automatically fills out documents using stored data.
Commission tracking tracks agent commissions. Agents can easily track their progress and managers can always be informed about how employees are doing.
A workflow engine helps to increase operational efficiency due to automatic document and commission generation, drip marketing campaigns, and so on.
Insurance agency software
Insurance agency software helps streamline an agency's workflow. This software assists businesses in policy administration, billing, claims, and other related services. Insurance agency solutions offer insurers a centralized data repository for managing client communications and documentation.
Benefits of insurance agency software
Provides a single platform to manage customers through the full life cycle
Improves customer retention by sending timely notices for late payments and renewals
Streamlines an agency's workflow
Saves costs with the help of powerful tools that analyze an agency's consumer quote traffic to save money by refining and targeting marketing
Improves customer service by setting automatic follow-up emails for customers who exit a non-completed quote form
Key features of insurance agency software
Document storage stores any type of document including Microsoft Word files, PDFs, and images.
A commission feature tracks and reconciles commission payments.
Payment management tracks payments and day-to-day transactions and prints and issues receipts.
Chat allows users to send messages to each other.
Reports help managers track employees performance and get the data required to measure company profitability.
Investment
Investment solutions allow people to hold and manage all their assets in a single place. With such platforms, users can sell and buy financial instruments using a smartphone or laptop. Hedgeable and Addepar are great examples of investment platforms.
Here is software you can build for the investment category.
Investment management software
Investment management software provides users with investment management analytics and data that helps them manage and optimize their investment performance and increase operational agility.
Benefits of investment management software
Gather beneficial data about clients
Increase operational efficiency through automation
Have access to all required data in one place
Improve sales with modern sales tools
Get an immediate overview of your sales funnel
Key features of investment management software
Order management provides order placement, execution, allocation, and trade processing.
Portfolio accounting calculates cost, performance, and other financial metrics.
Transaction reports show the history of account activity.
Reporting allows employees to assess the performance of clients and strategies to make sure processes are efficient.
Supplemental market data feeds allow employees to use supplementary data for pricing, corporate actions, and dividend accruals.
Payments
The largest FinTech branch is digital payments. The value of digital payments amounted to US$2,672,420 in 2017. FinTech companies allow people to send money without using a traditional bank. Companies in this category use technologies like webcams, fingerprints, and blockchain to process payments more cost-effectively than banks. PayPal is, without doubt, one of the most established online payment solutions.
Mobile payment is a vital sector of digital payments. Today, people prefer to use mobile wallets instead of credit cards.
Here is software you can build for the payment category.
Payment processing software
Payment processing software simplifies the payment process, creating a seamless experience for a company and its customers. This software allows companies and individuals to send and receive payments automatically.
Benefits of payment processing software
Increases efficiency. Thanks to automation, you can get away from manual work and stay focused on revenue growth.
Scale quickly without hiring more employees. Automation provides the infrastructure for long-term success.
Get more customers. Attract more clients thanks to a smooth payment experience, abundant payment methods, and global coverage.
Key features of payment processing software
Account management provides customers with personal accounts to log in to the system.
Instant payments store all customer data, allowing customers to avoid constantly entering data for purchases.
An international payments feature offers multi-currency and international payments as well as an interface supporting multiple languages.
Dispute resolution handles chargebacks and disputes.
Fraud protection includes filters for billing mismatch, high-risk countries, and much more.
Analytics track what things go wrong and help companies to recover revenue.
Personal finance
Today, people no longer need to go to a traditional bank to get personal financial advice. The current financial market provides a lot of software that offers assistance and advice on budgeting. For example, the FinTech company Mint allows customers to create budgets, while CompareAsiaGroup provides reliable information about how to save money and manage personal finances. CompareAsiaGroup uses machine learning and AI to connect users with companies that suit their needs.
Financial software generally allows customers to manage their income and expenses via web and mobile services. Recently, a new type of financial advisor has emerged, namely the robo-advisor. This is a digital platform that provides financial advice online. Betterment LLC is an example of a robo-advisor company.
Below you can see software you can build for the personal finance category.
Personal finance software
Personal finance solutions help people track how they spend their money and plan to use money better. A personal finance solution can also help people develop a savings plan. For example, YNAB is personal finance software that syncs to a user's bank account to provide them with real-time financial information.
Benefits of personal finance software
Improves the user experience and, as a result, attracts new customers
Increases efficiency by automating processes
Available 24/7
Reduces time to market
Offers a single platform to manage customers through the full life cycle
Key features of personal finance software
Online banking allows customers to automatically load their transactions and send them to other account.
Reminders allow customers to set up payment schedules for recurring transactions.
Reports and charts provide detailed information that allows people to see what they spend their money on.
A balance forecast allows users to predict future account balances to prevent insufficient funds or bankruptcy.
Currency support allows customers to make transfers in different currencies and track the current exchange rate.
RegTech
Regulation and compliance management helps to solve regulatory issues and challenges by applying innovative technologies such as machine learning and big data. RegTech companies such as Suade allow banks to constantly observe rules and carry out analyses. Passfort, for example, automates the collection, storage, and monitoring of unique client passwords on multiple devices.
Let's consider some of the software you can build for the RegTech category.
Financial risk management software
Financial risk management software is for risk-based capital budgeting. This software manages risk by detecting potential risks beforehand, analyzing them, and taking the necessary precautions to minimize or reduce these risks.
Benefits of financial risk management software
A scalable platform lets you manage new legal entities around the world.
Supports continuous business operation.
With cloud infrastructure, your business platform is available at any place and at any time.
Increases efficienсy. Software minimizes human error by automating processes.
Key features of financial risk management software
Risk management provides real-time account position values and risk exposure. This feature captures orders, updates market data, and so on and then saves risk values in the database.
Automated email allows employees to configure email notifications and at what intervals they should be sent.
Analytics allows employees to track and analyze compliance progress by providing metrics and charts.
Data security identifies issues to optimize compliance processes.
Compliance task management enables automatic scheduling of compliance tasks based on legal entities and the latest rules.
Financial fraud detection software
Financial fraud detection solutions help to correlate data with client conduct to mitigate losses due to fraud.
Benefits of financial fraud detection software
Streamlines development, support, and maintenance costs
Increases operational efficiency
Accelerates and streamlines audit procedures
Provides real-time analytics and statistics
Decreases operational risks and costs
Key features of financial fraud detection software
Risk assessment shows flags near suspicious transactions and alerts administrators.
ID analytics stores data concerning assessment of user risk.
Fraud detection finds fraudulent activities when assessing the risk of purchasers.
A notification system sends alerts when fraud is suspected or transactions have been declined.
Real-time monitoring allows a tracking system to identify irregularities in real time.
Below you can see infographics with interesting trends and statistics about financial technologies.
Ready to select FinTech software for your business?
If you want to improve your customer experience and increase efficiency by automating your business processes, contact us and we'll help you realize your idea.