Why Banks Need Mobile Apps: 7 Significant Benefits
63176 views
7 min
Jun 20, 2018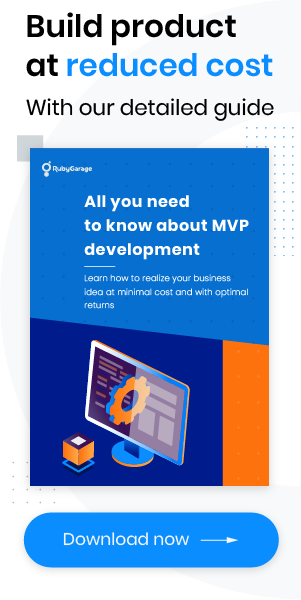 Banking is becoming a more and more technology savvy industry largely due to mobile technologies. According to a survey by Statista, the number of smartphone users is steadily growing and is expected to pass about 3 billion by 2020. The number of people using banking apps is also progressive. So here are some factors that determine the need for investing in a mobile app.
Benefits of building a mobile banking app
While the benefits of mobile banking for consumers are clear (convenience, security, ease of access), mobile banking also presents some distinct advantages for the banking industry itself. Let's look at why you should invest in a mobile banking app.
1. Mobile banking lowers a bank's expenses
Mobile transactions increase a bank's overall efficiency by:
Helping banks go paperless and be environmentally friendly;
Saving money on printing and delivery;
Eliminating the need to hire additional workers;
Offering transactions that are ten times cheaper than ATM transactions;
Saving on operational costs of running bank branches.
According to research by Deloitte, the cost of mobile transactions in future may become 50 times lower than branch transactions and 10 times lower than transactions via ATMs. This offers an opportunity to lower operating costs and increase inefficiency.
2. Significant return on investment (ROI)
According to a study by Fiserv, mobile banking impacts customer engagement and returns on investment in several ways. By increasing mobile banking adoption rates, the average institution can generate millions in additional revenue and reduce attrition by up to 15 percent.
Engaged mobile banking customers use more services
Compared to branch-only customers, mobile banking customers hold more products from their financial institutions. This is because mobile banking customers are more engaged with companies and services.
Mobile customers stay with financial institutions longer
The attrition rate (or chunk rate) is the decrease in the number of customers over a period of time. The attrition rate of mobile banking users is lower compared with branch-only or online users.
Mobile customers complete transactions more frequently
Research reported by the ABA Banking Journal suggests that immediate access to a user's financial information can influence additional transactions. This is why users of mobile banking services generate more average revenue than users of non-mobile banking services. Banks generate 66 percent more revenue from users of mobile banking services than from branch-only customers.
3. Improved customer experience
A positive customer experience is paramount to any business, including a bank. Here's how a mobile banking app can improve your customer experience:
24/7 availability. With mobile banking, your customers aren't limited by working hours and the locations of branches or ATMs. By providing round-the-clock services, customers can access their accounts whenever they want.
Instant fulfillment of customer needs. The reason people appreciate mobile banking is that it puts all services at their fingertips. The instant gratification provided by mobile apps is what makes customers satisfied with and loyal to a financial institution.
Personalization. Almost every business realizes the importance of providing a personalized customer experience. For banks, personalization is extremely important for building trust with customers. By collecting data on customers' behavior and preferences, banks can create unique experiences for their users. This results in customer satisfaction and increased credibility.
Full control over customer finances. Mobile banking helps customers keep all finances under control so they're able to monitor their balances, get account alerts, transfer money instantly, check deposits, and do much more.
4. Better security
Security is one of the most important concerns for customers. Online and mobile banking both bring their own risks, but additional hardware security makes mobile banking more secure than its online counterpart.
In order to maximize security, banks use security solutions such as gesture patterns and biometric data like fingerprint and retina scans in addition to traditional passwords and two-factor authentication. Almost all financial institutions use encryption to protect financial information and privacy, which guarantees worry-free mobile banking. Also, malware is less likely to threaten an app because of the proliferation of platforms. Even if your customer loses their cell phone, their banking data is safe.
5. Gathering customer analytics
With a mobile app, you're able to collect and analyze actionable metrics. This allows you to measure and improve your services and customer experience. Metrics help banks understand how users interact with an app and why. All metrics can be divided into three major groups: consumer satisfaction and user engagement, acquisition, and performance.
By monitoring user satisfaction and engagement, banks are able to focus on the user experience. For example, the number of active users, session intervals, retention rate, abandonment rate, and churn rate indicate user engagement.
Acquisition metrics help you track number of downloads and where they're coming from. This can help banks figure out which marketing campaigns are successful.
Finally, measuring performance is extremely important as crashes or slow loading can impact the user experience greatly. Performance metrics help determine why a mobile banking app might have a high churn and abandonment rate.
6. Retaining users with push and in-app notifications
Push and in-app notifications offer multiple benefits to you and your customers. They make customers aware of relevant offers and discounts and let them know about increased credit limits or interest rate information.
Banks that have already implemented this option have a competitive advantage over other financial institutions. For example, BNP Paribas shows that the bank saw a 60 percent increase in its App Store rating after they implemented targeted push and in-app notifications.
7. Ability to use Artificial Intelligence
Artificial Intelligence (AI) refers to intelligent actions of devices and applications without any human intervention. AI includes machine learning, machine analytics, natural language processing, algorithms, chatbots, and more. AI technology can have a significant impact on the mobile banking industry. Banks need to address customer queries on a large scale, and now chatbots can take up this task. The biggest promises of AI for the mobile banking sector are efficiency, speed, and security. It's interesting that thirty-two percent of financial institutions have already adapted AI while 62 percent are planning to do so in 2018.
Let's look at the key ways AI can revolutionize mobile banking.
Personalized notifications and customer service
With the help of mobile beacons and device sensors, banks can send personalized offers and notify customers about new services based on their location, context, preferences, and buying history.
Chatbots
Using chatbots in banking saves money compared to human assistants, and chatbots are easy-to-use even for less technically savvy customers. People look for fast and personalized interactions with their financial institutions and don't like emails or online forms.
For example, Bank of America has introduced their Erica chatbot that helps clients make smarter decisions. Bank of America customers can get help using voice recognition or text messages. Erica sends personalized recommendations, promotions, offers, and even educational videos.
Financial planning and advisory services
AI-based advising algorithms use data analytics to pass judgments on financial decisions concerning investments, insurance, and financial planning. For such complex calculations and analytics, AI is much more effective than humans.
Fraud detection
AI services are extremely effective at detecting patterns and fraudulent behavior. They're able to detect fraud in real time and can even predict how fraudulent behavior will progress. In addition, AI-powered algorithms provide multiple layers of robust security for mobile transactions.