6 Most Common Marketplace Failures
9667 views
10 min
Nov 21, 2019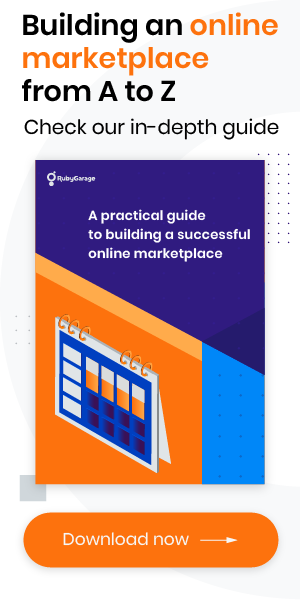 Many marketplace startups launch with a promising business idea, but many of them don't even become profitable. Since a lot can go wrong on a platform marketplace, managers and entrepreneurs must learn from past marketplace failures. Unfortunately, your chance of success doesn't increase along with the tremendous opportunities for growth. In this post, we'll review common mistakes marketplace startups make and show you how to prevent them.
#1 No product-market fit
Arguably the greatest challenge for any startup is finding a problem to solve. Lack of a compelling purpose is especially dangerous for sharing economy platforms. People tend to like the idea of sharing initiatives but never use them. 
If you can see that your marketplace allows your target customers and vendors to find each other, then you've found your groove. You'll need to pivot and try again if sellers and buyers can easily find each other without you or if your niche isn't interesting. Be prepared to modify/abandon your original plan based on a reality check. The best way to overcome this hurdle is to validate your idea thoroughly, make a minimum viable product, and launch it as quickly as possible.
Build your own niche
Etsy, a creative marketplace, appeared in 2005 and has become one of the most popular e-commerce platforms. It specializes in handmade gifts, artisanal items, vintage and on-trend clothes, craft supplies, and more. 
When Rob Kalin, the founder, was making wood-encased computers, there wasn't a marketplace for them. So Rob and his friends saw an opportunity and built their own marketplace. Today, there are 45 million items traded on Etsy, which has over 2.1 million active vendors and 39 million active customers.
What is Etsy's value proposition?
Here are the features that make Etsy unique and outstanding:
Substantial listings with unique handmade and vintage items
Personalized recommendations based on customers' browsing/shopping history
List of offline boutiques and flea markets where Etsy vendors operate
User-friendly interface with detailed search
A wide range of marketing tools for suppliers (e.g.Google Analytics and Facebook integration)
Hospitable community
Lessons to learn
Don't start if you can't solve a problem for your customers. Try to build a workable prototype as soon as possible to check if people will use your product. Additionally, you can try to lock in supply so that your potential customers will use only your marketplace.
#2 Lack of focus
If you have several amazing ideas and want to combine them and offer your customers a solution for all their pain points, stop right now. When you start doing several things simultaneously, you lose the potential for vertical growth. Shervin Pishevar explains that he invests in narrowly focused companies because people prefer a single-purpose company that can keep their service at an impeccable level.
It will be easier for you to make a great marketplace if you target a particular segment and direct all your efforts, marketing, and money into it. Otherwise, by trying to please everyone, you'll end up pleasing no one. Start with building supply for one niche and concentrate on finding customers for it.
Monocentric platforms win
Lyft is a great role model in this case. Their drivers-for-riders marketplace works well mainly because they offer only one option: transportation. Horizontal platforms like TaskRabbit that want to satisfy various needs rarely succeed in scaling. For a startup, it's better to focus on one niche.
The lesson
If you target a specific niche and aim to grow horizontally, you're more likely to succeed with a peer-to-peer marketplace. Moreover, by targeting a niche, it will be easier to build your initial high-quality supply for customers.
#3 Wrong business model
To start building a marketplace, you need to find a pain point of your customers, offer a solution, and choose the right niche to grow in. After you've done this, it's time to focus on how to make your marketplace profitable and sustainable. 
To start with, consider the aim of your business and what you want from it. How do you see your platform in the future? Do you want to build a big VC-funded platform or a homely local marketplace? This decision will define your path of development.
Top marketplace business models
Take a look at the winning business models that top marketplaces use:
The commission-based model. This is one of the most prevalent models among marketplaces. Users pay only if they get some benefit from the platform. Airbnb, Poshmark, Fiverr, and Upwork are examples of commission-based platforms.
Listing fees are an excellent choice for a marketplace with enough traffic and a significant customer base. Platforms like eBay, Etsy, and ArtFire charge sellers to place items on the marketplace.
Subscriptions. To get a stable monthly income, apply this model to your marketplace. Customers come to marketplace platforms to buy regularly, and vendors value good marketplaces. Subscriptions are how Bonanza, eBay, and Match.com make money.
Lead generation fees. Some platforms make money by charging vendors when they want to contact buyers. Thumbtack and HomeAdvisor use this model.
Providing additional services. Add some extras to your platform and offer users various services. For instance, Uber helps their drivers with leasing or buying cars.
Make your product attractive for investors
Tutorspree positioned itself as the "Airbnb for tutors." The marketplace managed to get $1 million in investment from many famous angel investors at the start. The idea of the platform was to connect tutors with students. It turned out to be a success and gathered 7,000 tutors in one place. However, another online marketplace, Wyzant, eventually acquired Tutorspree.
The founders of Tutorspree faced the issue that they had little understanding of the education sector and no time to gain experience. Besides, the tutoring niche is very competitive: it's seasonal, and it's limited by geography. As soon as a student found their tutor on Tutorspree, there was a big chance the student would continue their sessions in-person, abandoning Tutorspree. 
In 2013, Tutorspree commenced another round of financing, as they lacked capital. Unfortunately, many of Tutorspree's first investors didn't reinvest. Additionally, the platform relied on traffic from Google, which can be very unpredictable due to constant algorithm changes.
The lesson
Learn from the experience of companies in your niche. For example, if your choice is VC funding, make sure your business model can scale fast enough. Bootstrapping with a local business and expanding your marketplace can be the key to success.
#4 Tracking vanity metrics instead of actionable metrics
If you want to see that things are moving in the right direction, there are certain metrics you should follow closely and respond to immediately if they're going south. All KPIs are essential and useful, but not all are necessary for your particular business. Below, we'll consider the most important indicators for marketplaces.
These three key metrics show, without a doubt, your company's performance, viability, and growth.
Gross Merchandise Value (GMV)
Gross Merchandise Value (GMV) shows how many goods and services you've sold on your platform and shows whether you're making any profit. Track this indicator to see the total scale of your business. To determine your GMV, multiply your total number of transactions by the average order value over a chosen period of time (usually one year).
For a service marketplace, it's better to calculate contracted and delivered GMVs separately, as they may differ. Also, it's a good practice to calculate your GMV after cancelations and returns to account for only successful transactions.
Rake (Take Rate)
The net revenue of your marketplace equals the total amount of commissions taken for all transactions on the platform. Businesses also refer to this as the "take rate."
In order to see the big picture, use the formula above with demand and supply. Your rake will vary depending on your product and the revenue model of your platform, but it usually fluctuates between 5% to 30%.
Liquidity
In terms of a marketplace, liquidity describes the balance between demand and supply. In order to develop and scale your marketplace, it's paramount to have a sufficient number of customers and vendors, or at least a good ratio between them (or between items sold/booked). To measure your marketplace liquidity, track the percentage of sold items or services during a specific period of time: the higher the percentage, the higher your liquidity.
#5 Inability to retain customers
It's always important (and relatively easy) to acquire new customers for your marketplace, but keeping existing ones might be a real challenge. About 60 to 80 percent of customers will never come back to a business even if it satisfied their needs. But customers that stay with you are more valuable than one-time buyers. They're cheaper in terms of marketing investment, and there's a greater chance of them recommending your products or services to their friends and relatives. So it's your task to come up with working customer retention strategies and deepen customer loyalty to your marketplace. 
Retention strategies may include:
Onboarding customers and showing them how your product works
Getting customer feedback
Developing a customer loyalty program
Inspiring with your values
Using gamification and referral programs
Make new friends, but keep the old
Homejoy was a home cleaning marketplace that connected cleaners with clients who wanted their homes to be spotless. The fatal mistake of Homejoy was that they acquired customers by offering them an initial coupon advertised through Groupon. The majority of customers used this cheap offer once and never returned. 
The lesson
When applied correctly, promotional offers may be a good strategy to start attracting customers. However, to get new customers, you can also use other channels such as social media, paid marketing, and word of mouth.
#6 Not enough trust in the platform 
The key to creating trust with customers is transparency and regulation. To build trust, you need to guarantee a great shopping experience by providing information about sellers, on-the-spot solutions to any problems with vendors, and ratings of products and sellers. All these factors help you gain credibility and retain your customers. Finally, make sure to create a frictionless payment system. 
Be authentic
It's time to recall how eBay failed in China. Although eBay had a dominant market share in China, the local marketplace Alibaba has taken over the market. All because of one big mistake — eBay used PayPal as their payment system. Chinese consumers hadn't heard of PayPal and didn't show much trust in it. At the same time, Alibaba's Alipay used an escrow model that was familiar to Chinese consumers and that didn't charge any money until the buyer received goods. This killed eBay's launch, letting Alibaba quickly conquer most of the market.
The lesson
Put trust front and center when positioning your marketplace. Make sure your customers won't have any questions or doubts concerning the reputation of your vendors or payment system. 
Want to be flawless?
Everybody makes mistakes, but it doesn't mean you should. Whether you already have a business of your own or are just planning to start an online marketplace, learn from the lessons of famous platforms. Then contact us and we'll be happy to help you out with web development.