How Much Does It Cost to Develop a Telemedicine App Like Doctor on Demand?
26719 views
11 min
Jan 16, 2019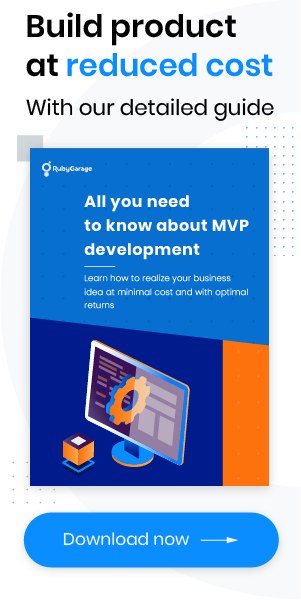 Three minutes. That's the average time a patient waits to connect with a doctor using Doctor on Demand. No wonder this app has caused a furor and now has more than a million registered users. The app has become so popular that many clinics and private entrepreneurs are now thinking about developing similar apps for themselves. So what does it take to start a telemedicine app development? Let's find out.
What is Doctor on Demand?
Doctor on Demand enables quick video consultations with specialists. The app offers consultations 24/7 and runs on smartphones, tablets, and computers. During a video conference with a doctor, a patient shares symptoms, gets a full consultation, receives a diagnosis, and is given a prescription or, in some cases, a list of lab tests they should run. Among the most common conditions that patients treat using the app are cold and flu, rashes, urinary tract infections, and allergies.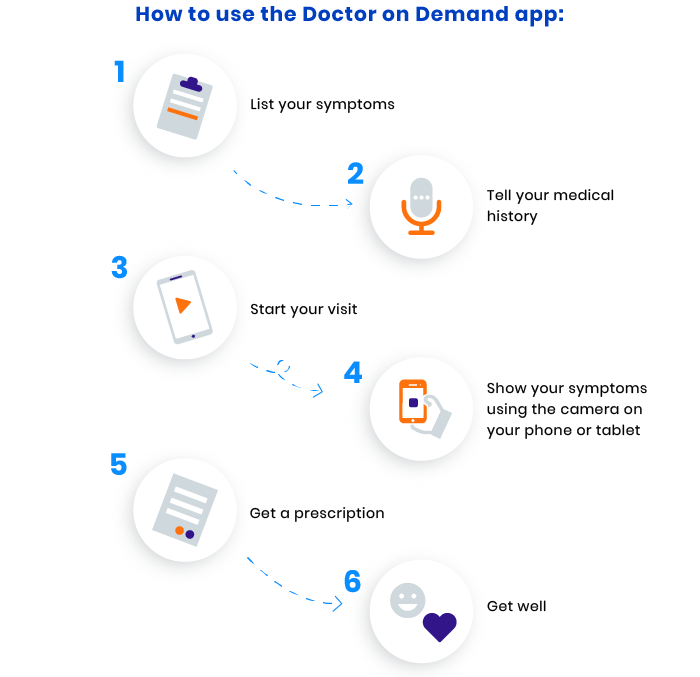 As you can see, everything is simple. Simplicity is one of the main reasons why patients like the app so much. Here are the latest numbers that reflect its popularity and success.
Why telemedicine apps are so popular
The reason why telemedicine apps have huge potential is that they offer advantages for both patients and doctors. This solves the chicken and egg problem.
Benefits that attract patients
Convenience. Making appointments in advance, driving to a clinic, and waiting in a long line isn't the most convenient way to get a doctor's assistance. 74 percent of patients prefer easy access to healthcare services over in-person interactions with providers. This number is higher in rural and remote areas. In the US, for every 100,000 rural patients there are only 43 specialists available.
Save time and get results faster. Patients not only save time on consultations but also can start treatment straight away, right after the video call ends. This reduces treatment time and provides faster results.
Medical record mobility. Even in the modern world, it's still difficult to get access to your own electronic medical records, not to mention someone else's data. A telemedicine app allows patients to view their medical records and send them to family members and doctors.
Benefits that attract doctors
Flexibility. According to Doctor on Demand, 20 percent of doctors and physicians work 60- to 80-hour weeks, and 15 percent admit they have depression that negatively influences their efficiency. What's more, 15 percent of respondents who report depression fear that their depression could cause them to make errors that they wouldn't ordinarily make. Working via a telemedicine app, doctors can choose their own schedule.
Less administrative work. The lion's share of a physician's work day is spent on administrative tasks and paperwork. As a result, doctors examine fewer patients and have to stay after work to fill out all the paperwork. A telemedicine app minimizes paperwork and automates a lot of tasks.
More patients and more revenue. Less paperwork means more patients. And more patients means more revenue.
Features of a telemedicine app
If you want to start your telemedicine app development, you need a list of must-have features. The Doctor on Demand platform has different interfaces, with different feature sets, for doctors and patients.
Features for patients
Profiles
To create a profile, a patient enters their name, address, sex, age, medical history, and other crucial data required to start the treatment process.
Book an appointment
A user can see a list of doctors, view their profiles, and book an appointment with the doctor they choose. This feature is one of the most crucial because it gives patients information about a practitioner's availability and lets them book a time that's suitable for them.
Video conferencing
Patients use this feature when they need a doctor to examine them. Physicians perform initial observations via video chat, which is why video quality is so important. Proper diagnosis and accurate treatment depend on a smooth connection and clear image.
Voice-only calls
When it comes to psychological problems, some people don't want to show their faces and prefer to communicate incognito. For these purposes, the app offers a voice-only call feature. It provides a secure channel for people who feel embarrassed to talk about their issues to get qualified assistance.
Cloud-based e-record storage
Once patients have created their accounts, they get e-Medical record storage that contains all their information, including medical data and communication history. If necessary, these records can be shared with another specialist, a spouse, or another family member.
Medication tracker
The app stores all prescriptions that a doctor writes and sends notifications to remind patients to take their medicine.
Geolocation
According to US medical regulations, a telemedicine app must connect patients with physicians licensed within the state the patients are physically located in. For these purposes, the Doctor on Demand app uses Google Maps to determine a user's location. Users can also see a map to find the nearest pharmacy to pick up their prescriptions.
Built-in chat
A patient can use the secure built-in chat to contact a doctor with any urgent query, to get a second consultation, or if they have any questions concerning prescribed medications.
Payment gateway
Doctor on Demand allows patients to pay by credit or debit card. It accepts all major credit cards: Visa, Mastercard, American Express, and Discover. Patients may also pay using HSA or FSA debit cards as long as they have a Visa or Mastercard logo.
Ratings and reviews
After a consultation or after recovery, a user can rate the doctor and leave a review. This feature helps new patients make better choices while looking for physicians.
Features for doctors
Profiles
A doctor needs to provide their name, address, photo, specialization, and availability. They can also provide data about their experience and education.
Scheduling
Doctors can make changes to their schedules based on their availability.
Manage appointments
Physicians can view their full list of appointments and accept or reject them.
Live video calls
Video calls help doctors to examine patients more precisely. A doctor can ask a patient to show their skin or throat, for instance to see a lesion up close and make a diagnosis.
Doctors can also use voice-only calls and built-in chat options to communicate with patients.
Electronic medical records
Doctors have access to medical records of all their patients anytime they need.
Digital prescriptions
Doctor on Demand allows doctors to prescribe medicine right in the app. Patients can use these prescriptions to buy medicine or to get other health services at medical establishments.
The bottom line: The feature lists are pretty similar for both interfaces. At the same time, patients and doctors have access to only those features they need the most. For example, for patients, it's vital to have access to personal profiles so they can track their appointments and results (like treatment plans and prescriptions). The most important features for doctors are connected with their schedules. That's why they can monitor and manage schedules right from their profiles.
How telemedicine apps make money
Doctor on Demand doesn't have a subscription fee. It doesn't offer any premium accounts either. All features are available from the start. So how does it make money? The app charges a 25 percent fee to patients each time they pay for a consultation. The cost for a visit depends on the duration and on the specialist:
Medical doctor: $75 for a 15-minute consultation
Psychologist: $79 for a 25-minute consultation, $119 for a 50-minute consultation
Psychiatrist: $229 for a 45-minute initial consultation, $99 for a 15-minute follow-up visit
However, a transaction fee isn't the only way Doctor on Demand makes money. It also provides its software as a service, offering its software to other medical establishments. Doctor on Demand charges these SaaS customers a per-provider fee. Companies that use Doctor on Demand software pay for each employee every month. This fee is about $1 per person per month, so if a company has 100,000 employees, it would cost about $1.2 million every year.
Here are some other approaches to monetizing your telemedicine app:
Annual membership for patients. The Arizona Telemedicine Program uses this monetization strategy. Its customers pay an annual fee and a charge for every service they receive.
Monthly fee for doctors and patients. This approach requires both patients and doctors to pay a fee every month to use the software. Myca Nutrition uses this approach and also franchises its system to other countries.
Franchising. If your local market is overcrowded, why not go to another market? This is exactly what SkyHealth did. SkyHealth is a nongovernmental organization based in the United States. The company offers its franchise to health organizations for only $3,000.
A per-minute charge. In this case, a patient pays for every minute of a consultation with a specialist. The Tele Doctoral program, owned by the Norwegian Telenor Group, charges $US0.08 per minute for a phone consultation with a doctor.
Challenges of developing a telemedicine app
Building a telemedicine app, like any medical app, involves certain challenges including security and legal compliance. Here's a short overview of what you must keep in mind when you start your telemedicine app development:
#1. Security concerns
Private health information is sensitive. Telemedicine applications collect and store information and, naturally, this makes customers wonder if their health data is in a safe place and who has access to it.
Solution. To protect your customers, you might want to implement multiple-factor authentication, biometric identification (like face or fingerprint ID), and data encryption. These measures improve the security of your app and protect it from data breaches.
#2. Lack of trust
Another concern is connected with doctors' qualifications. Patients want to be sure that they're communicating with a qualified professional, not with a fresh university graduate.
Solution. Testimonials from patients and a transparent rating system can persuade your customers. You can also allow doctors to provide links to their social media profiles so patients can get to know their doctors from another, more personal side.
#3. Compliance with healthcare legislation
Different countries have their own acts and laws that regulate the collection, processing, storage, and sharing of personal health information. In the USA, it's HIPAA. In Canada, it's PIPEDA. European Union countries follow the Data Protection Directive 1995/46/EC and the e-Privacy Directive 2002/58/EC. Your telemedicine app has to comply with the laws in the country where it operates.
Solution. Pay attention to the laws regulating medical data processing in the country your app will work in. Choose a development company that has experience developing HIPAA or PIPEDA compliant systems to be sure that the product you develop with be compliant and won't cause any legal issues in the future.
How much does it cost to develop a telemedicine app?
Here's a rough estimate of the cost to develop an app like Doctor on Demand for iOS and Android.
Business analysis - 105h
Project management - 260h
UX design - 450h
Quality assurance - 640h
UI design - 680h
Frontend development - 2380h
Backend development - 930h
The total duration of this project is around 5,445 hours. To find out the cost of the development, we need to multiply the duration by the hourly rate of a software development company. Here are the average hourly rates of development companies in different regions.
Choosing Central and Western Europe countries, be ready to pay around $234,135 for a telemedicine app like Doctor on Demand. In Ukraine, a similar app will cost you approximately $136,125 for only one app (iOS or Android). 
As an alternative to costly development from scratch, our team developed a solution for fast and cost-efficient development of an online consulting platform that is completely suited to your business needs. It allows us to minimize the development cost of a telemedicine app to $40,000 for an MVP. 
This solution has the most necessary feature modules and deepest level of customization that allow for developing basic functionality fast and on your budget, adding unique features, and creating custom design to help your product stand out.