In-Depth Guide to Key Types of Healthcare Software
56547 views
11 min
Jan 04, 2019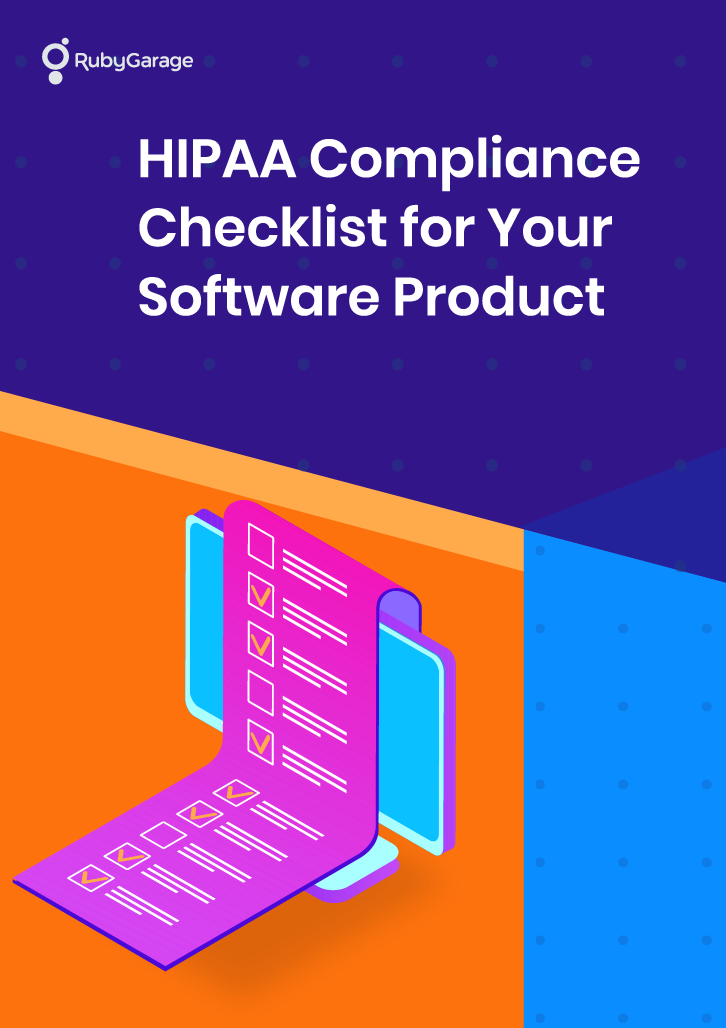 Over the last few years, healthcare software has gained great popularity among clinics and healthcare organizations. Medical software is crucial to the healthcare industry since it lets healthcare providers to monitor and manage healthcare organization and patient data. The market value of healthcare software is projected to reach around $29.9 billion by 2023, with a CAGR of 7.4% from 2018 to 2023.
In this article, we talk about the main types of healthcare software that can help to provide a seamless and consistent experience for patients and medical experts. Let's consider each type in detail.
Medical practice management software
Medical practice management software (MPMS) is an integral part of medical practices today. This healthcare software deals with everyday operations and streamlines clinical workflows. Research by Technavio shows that the MPMS market is expected to grow at a CAGR of over 8% through 2021.
With this type of healthcare software, medical providers can enter and track patient information (such as diagnoses and procedures) and process insurance and payment information. Examples of medical practice management software include Prime Suite and eClinicalWorks.
Important components of medical practice management software
Patient information management allows staff to store electronic patient data including demographic information, insurance information, medical histories, medications, and reasons for medical visits.
Scheduling allows medical staff to schedule and track patient visits.
Reporting enables healthcare providers to get detailed information regarding finances, quality of care, and other important data.
Financial management provides robust accounting features like payroll and timesheet management, accounts receivable/payable, etc.
Benefits of medical practice management software
Practice management software can be helpful for both healthcare providers and patients.
Easier access to healthcare data. Because a MPMS processes documents and data online, it optimizes operations within a practice, allowing employees to search within electronic documents.
Focus on quality care. By automating routine medical processes, a PMS allows healthcare providers to concentrate on patient care.
Improved patient satisfaction. Due to standardized workflows and automated features like instant access to patient records and history of medical treatment, medical providers can work more effectively. This improves patient satisfaction.
The future of medical practice management software
The global practice management software market is projected to grow at a CAGR of 9.7% from 2013 to 2023.
The main reason for this growth in market size is that MPMSs allow healthcare providers to manage patient data and generate reports on an organization's performance. A clinic can use these reports to improve medical practice plans.

Physicians rely on reporting features to gain meaningful insights and assess the efficiency of those insights. With increasing demand for reporting, the demand for MPMS software will only grow.
Electronic health record software
Electronic health record (EHR) software is another type of healthcare software that contains detailed information about patients. Typically, electronic health records contain data about a patient's demographics, medical history, laboratory results, and allergies. This information can be shared across physicians, allowing them to provide more accurate treatment. Examples of electronic health record software are CureMD and IO Practiceware.
Important components of electronic health record software
Data management allows medical practitioners to add and store patient information electronically and allows physicians to view it.
Patient history stores information about existing problems, allergies, medications, etc.
Patient scheduling allows medical providers to easily schedule patients, register them, and choose a reason for their visit.
E-prescribing allows medical providers to send prescriptions to pharmacies electronically.
Financial reporting provides healthcare organizations with deep insights into which areas of their practices are influencing financial performance and helps them make decisions.
Benefits of electronic health record software
EHRs provide medical organizations with many advantages.
Cost savings. Because EHRs are paperless, they cut the amount of paperwork and the required storage space.
Better patient care. EHRs allow physicians to share vital patient data. When all physicians have the same information, they can improve the overall quality of care and avoid medical errors like prescribing contraindicated medications.
Increased efficiency. Unlike paper records, EHRs provide quick access to patient information and centralized chart management.
The future of electronic health record software
According to Statista, the total global EHR market is predicted to be worth some $40 billion in 2024.
Looking at these statistics, it's clear that the demand for EHRs will continue to grow. The future of EHRs is all about improving the interactions between patients and medical providers. Since demand for EHRs is still growing, opportunities are also increasing. Dr. Dunagan of the Washington University School of Medicine in St. Louis predicts that in the coming years сomputer-assisted analysis and decision support will be crucial features of EHRs. Moreover, respondents to a Stanford poll noted that EHRs could become more clinically useful with additional features like AI capabilities. AI could quickly scan patients' medical records and offer real-time medical recommendations to physicians based on that data.
E-prescribing software
E-prescribing allows medical providers to send prescriptions directly to pharmacies electronically. This type of healthcare software avoids handwritten notes and instead sends accurate and understandable prescriptions, considerably improving the quality of patient care. Examples of e-prescribing software include DrChrono and DrFirst.
Main components of e-prescribing software
Prescription management allows medical providers to send prescriptions directly to pharmacies.
Medication history provides access to a patient's medication history with the help of a pharmacy's database and electronic medical records.
Feedback allows patients to leave questions about the medicines they take and learn about possible side effects and alternative medications.
Benefits of electronic health record software
E-prescribing software provides great advantages for both patients and physicians.
No prescription errors. E-prescribing software eliminates issues with illegible handwriting. Moreover, medical providers have instant access to a patient's medication history.
Streamlined prescriptions and more time for patient care. With electronic health records, doctors always have access to a patient's medication history. Furthermore, medications can be cross-referenced and doctors can check them automatically to avoid harmful combinations.
Fewer lost prescriptions. E-prescribing software eliminates situations when a patient forgets prescriptions or even loses them and the doctor has to write them again. An e-prescribing system sends the prescription directly to the pharmacy.
The future of e-prescribing software
According to Statista, in 2017, 77 percent of all prescriptions were e-prescriptions. Compared to 2016 and 2017, we can see the use of e-prescriptions is increasing.
The global e-prescribing market is expected to grow rapidly at a CAGR of about 19% from 2018 to 2023 and is estimated to exceed more than $1.5 billion by 2022. Moreover, in the near future, e-prescribing systems will be able to mark potentially deadly prescription errors and drug interactions.
Hospital management software
Hospital management software (HMS) handles all patient data, doctor and medical staff information, and hospital billing. An HMS system helps manage all sections of hospital: reception, labs, and so on. This improves processing efficiency.
The main aim of hospital management software is to make medical treatment more effective by managing every aspect of hospital administration. With hospital management software, a healthcare organization can focus more on quality real-time patient care. Examples of hospital management software include SoftClinic and Practo's Insta.
Main components of hospital management software
Patient registration allows medical staff to register patient data, such as demographic information.
Pharmacy data management provides online drug prescriptions and billing of drugs, consumables, etc.
Laboratory data management receives online orders from doctors and generates requests.
Billing management automatically posts charges for lab tests, consultant's fees, etc.
Benefits of hospital management software
Hospital management software provides clinics and medical organizations with many benefits.
Increased patient satisfaction. An HMS manages a patient's prescriptions and treatment history, handles billing, tracks the availability of beds, and so on. The software reduces time spent on administrative processes so medical staff can focus on caring for patients.
Better data management. With lots of patients, it's hard for medical staff to manage all patient records, lab results, billing, and other things. An HMS is a centralized system that allows medical practitioners to find information in just a few clicks.
Improved efficiency. Since an HMS automates administrative processes, it avoids problems like fatigue and inaccuracy.
The future of hospital management software
Demand for hospital management software is rising alongside the rapid growth of healthcare software in general. According to a report by Transparency Market Research, the global hospital management software market is expected to grow at a CAGR of 12.0 percent from 2018 to 2026.
It's not surprising that hospitals all over the world will adopt hospital management software, since these systems replace inefficient paper-based work and make hospital workflows more convenient and reliable.
Urgent care apps
An urgent care app lets patients skip the waiting room and get the care they need wherever they are. Using an urgent care app, patients can get answers to health-related questions, read articles, and even track their pain and know when it's time for urgent care. Examples of urgent care apps include HealthTap and Ecare.
Main components of an urgent care app
Patient data management allows healthcare providers to manage and track patients' medical records.
An online booking system allows patients to avoid long queues and book doctor's visits online at any time.
Chat/video features provide secure messaging and live video visits and let patients and doctors share medical documents.
File attachment feature allows users to attach and store pictures and any other files related to a patient's treatment history.
A search feature lets patients search for healthcare providers using a map and find all nearby options.
Benefits of an urgent care app
Urgent care apps offer great advantages to both patients and medical providers.
More satisfied patients, since urgent care apps provide fast interactions between doctors and patients.
Business works 24/7. An urgent care app doesn't restrict healthcare organizations to set times and locations. Medical providers are available 24/7 from anywhere.
Reaches more customers as they can communicate with physicians from anywhere.
Increased operational efficiency. With automatic document generation, medical providers stay focused on quality care instead of paperwork.
The future of urgent care apps
Global demand for urgent care apps is expected to generate revenue of around $2,515.1 million by 2023, growing at a CAGR of 41.3 percent between 2018 and 2023.
The main reason for such market growth is the increased use of smartphones and the great advantages of urgent care apps. With urgent care apps, patients can get recommendations when they require urgent medical care.
Healthcare CRM
A healthcare CRM is software that helps healthcare organizations acquire, develop, and maintain customer relationships more efficiently and effectively. A CRM allows medical staff to manage patient data, provide patients with relevant and timely information, and use marketing strategies as entryways to learn more about their customers. Examples of CRM healthcare software are Deskera and DocEngage.
Main components of a healthcare CRM
A contact management feature allows medical staff to manage all crucial patient data.
Task management allows medical staff to add tasks, track task statuses, assign priorities, and set deadlines.
Communication features allow medical staff to schedule and track patient visits through emails, text messages, calls, and reminders for important events.
Campaign management allows healthcare organization to create marketing campaigns and manage all campaign details (objective, status, type, etc).
A reporting feature creates custom reports for tracking the ROI of launched campaigns, monitoring the rate of patient no-shows, and collecting other metrics.
Benefits of a healthcare CRM
Healthcare CRM software provides great benefits such as:
Improved patient care. A healthcare CRM allows physicians to provide more patient-centered care by increasing inbound communication. CRM software stores patient data such as test results, treatment history, and diagnoses. The software helps facilitate communication between patients and physicians so they can provide proper patient care.
Automated workflow. A medical CRM automates healthcare workflows like patient referrals, billing, and prescriptions. Workflow automation saves time and resources for medical staff and provides patients with more reliable care.
Patient outreach. A healthcare CRM lets healthcare organizations to execute marketing campaigns more strategically by providing deep insights into patient data.
The future of healthcare CRMs
The global healthcare CRM market is projected to be worth $17.4 billion by 2023 and is projected to grow at a CAGR of 14.6 percent from 2018 to 2023.
The biggest benefit of a CRM system is improved patient care thanks to simplifying business processes like customer support, marketing, and billing. Increased patient satisfaction and better integration of medical departments affect the future growth of healthcare CRM adoption.
A software solution to meet healthcare industry demands
Ready to select healthcare software for your organization? If you want to improve the patient experience and increase efficiency by automating your healthcare processes, contact us and we'll help you realize your idea.