Five Marketplace Trends to Know about in 2021 When Starting Your Online Business
5233 views
12 min
Feb 04, 2021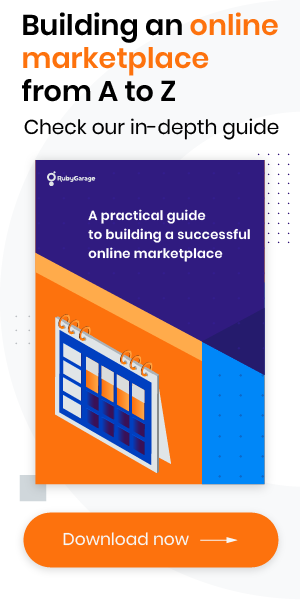 The pandemic has not only changed the way companies trade globally but has also shaped the future of global trade for years to come. If you have an online business, want to move an existing business online, or are thinking about launching an ecommerce store or marketplace, you should be aware of marketplace trends in 2021.
The marketplace trends described in the infographic above are only a small snapshot of what will rule online commerce this year. Let's look at other trends and discuss them in detail.
Trend 1. The dominance of virtual experiences
When it's almost impossible for buyers to visit a shop, see products, touch them, and try on physical goods, owners of ecommerce stores and marketplaces need to come up with new ways to provide customers with information about the products they sell. 
How to benefit from the dominance of virtual experience
Add more information about goods
A photo and a product description are no longer enough to persuade customers to buy from you. To provide your buyers with comprehensive product information, consider doing the following:
Upload more photos. The more detailed a product's visual representation, the better buyers understand your product's quality. Think about providing a 360-degree view to allow your buyers to see a product from different angles. Another good idea is to use macro photos to show the product's texture. This will be extremely useful if you're selling clothes, cosmetics, or furniture. 
Provide references. Compare your products with similar products of well-known brands. This can help your buyers make data-driven choices. For example, the beauty store Sephora implemented a shade picker feature to help customers choose the right shade of face foundation by comparing shades with ones customers have already tried. Cosmetics brand Clinique offers its customers matching lip foundations once they choose a face foundation. The matching process is automated and is based on a proven algorithm developed by the company.
Allow virtual try-ons. Implement functionality into your website or application that allows your customers to see how products such as clothes or cosmetics will look on them. Maybelline, a world-known cosmetics brand, provides a virtual makeup try-on option for customers to increase the chances that they'll buy the right products.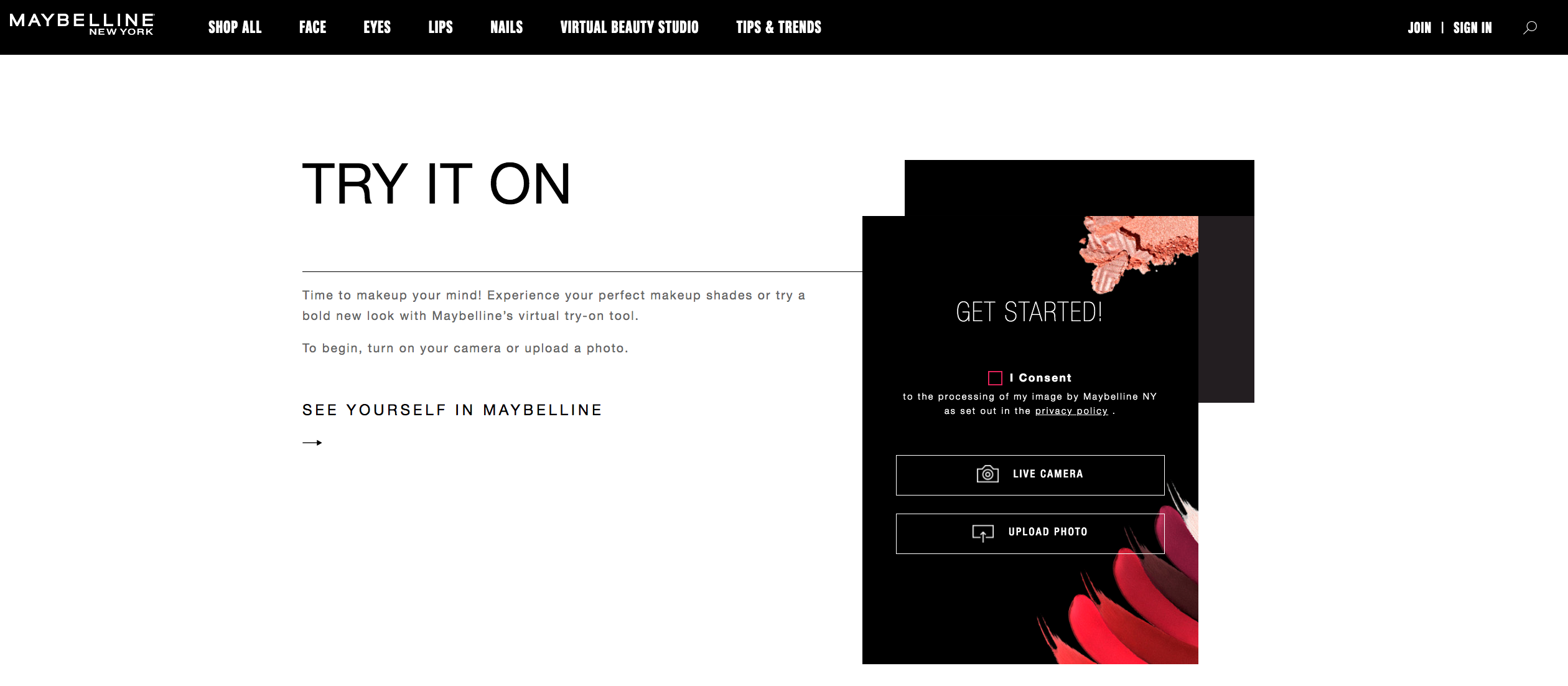 Invest in unboxing videos
Unboxing videos became a trend some time ago, and they continue to be popular since they're another way to present your products. With the help of unboxing videos, you can show how your products look under different lighting and at different angles. Moreover, according to a HubSpot survey, videos have become a more popular type of content compared to other types, so you'll be able to attract more potential customers with them.
Collaborate with influencers to showcase goods
Attracting celebrities or bloggers to advertise your products or services is a proven approach that helps numerous brands promote themselves. Famous recent examples include Burberry's partnership with Emma Watson and Kanye West's work with Adidas.
In 2021, a trend we will see is brands looking to influencers as content creators to support the content creation process in lieu of a content agency.
While you might not attract world-known celebrities to promote your marketplace at the very start, you can benefit from collaborating with local bloggers. Reach out to people whose blogs are related to your industry and offer them to showcase goods from your store or marketplace.
Aside from creating content that will promote your ecommerce store or marketplace, bloggers can bring more buyers to your platform. You can offer them personal promo codes that they can share with their audiences.
Trend 2. Emphasis on the first purchase
Ninety percent of customers are likely to buy again from a store if they're satisfied with their first purchase. That's why it's crucial to persuade your customers to make the first purchase. You can incentivize them in different ways, including by offering free delivery, discounts, and loyalty programs. However, you should also pay attention to the convenience of shopping on your platform.
What you can do to encourage first purchases
Make registration optional
Marketplace users can have different reasons for not wanting to register when they make a purchase. They can be in a hurry, anticipate they're making a one-time purchase, or simply get frustrated when coming up with another login and password.
By allowing your customers to buy from your platform without registering, you improve the shopping experience. If you do want to allow purchases only for registered users, think about how you can simplify the registration process. For example, you can allow registration via Google or Facebook.
Provide a seamless UX, not just a pretty UI
While the desire to make your marketplace visually appealing is understandable, online marketplace trends indicate that the user experience (UX) will play a more important role than the user interface (UI) in the future. To not only attract visitors but convert them into customers, your platform's UX should be as seamless as possible. Your customers shouldn't need to think about what button to click to search for products or how to edit the number of products in their shopping cart. All functionality on your platform should be intuitive. 
Ensure a consistent shopping experience from all touchpoints
Customers are making more and more orders via mobile apps, and that's another aspect you should consider when developing your ecommerce store or marketplace. If you already have a web platform, you might want to develop a mobile app as well. 
If you don't have any product yet, you should ensure that when you create it, your online store or marketplace will be accessible from any device, be it a PC, laptop, tablet, or smartphone.
Several options for enhancing your mobile user experience are creating a great responsive design, developing a progressive web app (PWA), or building native mobile apps.
Trend 3. The social commerce boom
Social commerce refers to selling products from social media pages. It's become more popular recently since making purchases on social media platforms is streamlined and fast. Consumers don't need to search for products and compare prices: they can buy a product as soon as they see it.
While it might be impossible to use social commerce when selling goods from a marketplace, you can use social media platforms to get other benefits. 
How to take advantage of the social commerce boom
Boost brand awareness
Social media is one of the best places to promote your marketplace by telling people about your business. While you might not always sell right from a social page, you can create posts to appear in people's news feeds. Amazon and eBay use this method to stay in touch with their customers ‒ both marketplaces have Instagram, Twitter, and Facebook profiles.
Build community
A strong community is the best advocate for your business. Create a transparent and friendly atmosphere on your social media pages so people want to spend time there, take part in discussions, and leave feedback.
Encourage sales 
People tend to make impulsive purchases when they feel positive emotions. And what can create more positive emotions when shopping than sales? Use the power of social media to announce sales on your ecommerce store or marketplace and attract more customers.
Trend 4. Favorable delivery options
When there's a huge choice of online stores and marketplaces, customers consider convenient delivery a must. If you deliver fast, hassle-free, and at an affordable price (or for free), your customers will choose you over other platforms that fail to provide great delivery services.
How to improve delivery services
Have a look at the following ways that will help you stand out from your competitors when it comes to delivery services.

Give more delivery options
You shouldn't necessarily cooperate with big-name carriers, as they might have loads of deliveries and higher prices. It's sensible to look for local carriers who can handle same-day delivery and offer real-time tracking or other beneficial conditions. 
The best option is to cooperate with several carriers so that every customer who comes to your marketplace can choose the most convenient shipping conditions. 
Offer free delivery 
If you can afford it, think about paying the delivery cost for your customers or including the shipping fee in the product price. When customers see that an ecommerce store or marketplace provides free delivery, they're likely to choose it over others that don't. According to the Walker Sands research, 79% of consumers choose to shop online when they can get free shipping.
Calculate delivery at checkout 
Including shipping fees in the total price and showing it on the checkout page greatly improves the shopping experience. Thanks to this feature, customers will always know how much they need to pay.
Another option is to set a fixed delivery fee and showcase it on the product page. By doing this, you allow your customers to see the delivery fee at a glance when exploring the product page, even before adding the product to the cart or navigating to the checkout. This greatly improves the user experience and user convenience and removes frustration when users get to the checkout and see that the delivery fee is too high. 
Make returns easy
Returns are an inevitable part of sales, both offline and online. Moreover, online sellers experience a higher return rate than offline sellers. Still, you should allow your customers to return products if needed. 
However, by providing effortless returns, you can face an increased return rate, which can slow down your daily business operations. That's why you should think about how you can manage more returns or, if possible, avoid returns. Some ways to do that are by providing more detailed product descriptions, increasing prices to cover return management, and hiring more staff to process return requests.
Offer to send as a gift
This option can be a real time-saver for your customers if they buy products as presents. You can allow your buyers to order delivery to whomever they like. Moreover, you can let them hide the price and wrap a present. This is what Amazon does for their customers.
Trend 5. The importance of a loyal community
Loyal customers will not only return to your store or marketplace but will promote your platform by recommending it to their friends and family. While building a loyal community isn't a new marketplace trend, its importance increases under conditions of fierce competition.
What you can do to build a loyal community
To create a community of users who will return to your platform again and again, take into account the following factors.

Provide a human touch
People hesitate to buy from fully automated platforms. While automated functionality such as 24-hour support and instant answers to simple questions can create a positive shopping experience, these aren't enough to build a loyal community. People want to communicate with people, even when the buying experience is totally online.
To ensure a human touch in your online marketplace, you can take advantage of:
Shopping assistants. Substitute chatbots with real people who will help your customers make the right choice and answer questions that need human involvement.
Reviews and recommendations. Allow your customers to leave honest product reviews. Both positive and negative reviews will benefit your platform, as they'll make it more real and more human, and give it a community feel.
A marketplace representative or speaker who will communicate with users, appear in ads and online events, etc.
Take a personal approach
While some consumers are worried that companies possess too much of their personal information, 72% of consumers would like to buy from brands that take a personalized approach to their customers. 
By taking a personal approach, we mean gathering information about your customers such as what they usually buy and when they made their last purchase. This will help you know your customers' shopping habits and make them offers that will meet their needs.
Promote brand values 
More and more consumers are opting for brands that sell eco-friendly products or promote certain values. As a marketplace owner, you can encourage your vendors to be sustainable by offering perks like rating products higher in search results or offering badges that show a vendor's eco-friendliness or support of a good cause.
Sephora, a beauty products retailer, offers eco badges to companies that produce goods free of chemicals. When customers see the "Clean at Sephora" sign, they know that a product is made of natural ingredients. 
Create useful content
Provide your customers with useful content as an additional perk. Use your social media pages to share tips and educational videos that relate to your sphere. You can also create a blog and share useful information there. By sharing your knowledge and useful tips with your customers for free, you can strengthen the bond between your customers and your brand.
Final thoughts
Commerce is moving online faster than ever, and it's leading to new rules. Take advantage of the online marketplace trends we've described in this article to stand out from the crowd.
FAQ
There are five main trends for online commerce in 2021:

The dominance of virtual experiences
Emphasis on the first purchase
The social commerce boom
Favorable delivery options
The importance of a loyal community

To encourage visitors to make a first purchase, you can:

Make registration optional
Provide a seamless UX, not just a pretty UI
Ensure a consistent shopping experience across all touchpoints

To make sure your customers are satisfied with your delivery services, you can:

Give more delivery options
Offer free delivery
Calculate delivery at checkout
Make returns easy
Offer to send orders as gifts


If you need to develop your marketplace in the shortest time possible, our team can help you. Our developers can create a marketplace in approximately four months. Contact us to get started!