A Guide to Building an App Like Starbucks: Best Practices and Challenges
19613 views
11 min
Sep 13, 2018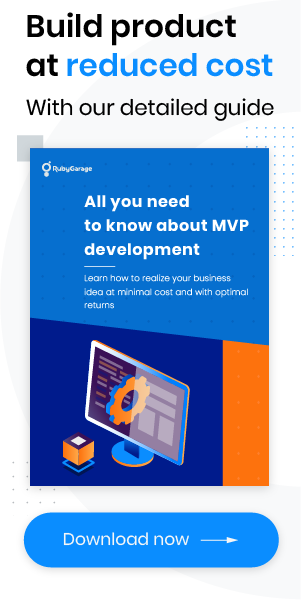 As a restaurant owner, you probably dream of a day when all the tables will be booked, customers will be served quickly, and there won't be a rush job or frustrated clients. Sounds like a dream, but it can come true. Just take a look at Starbucks and you'll see that this is exactly what happened with this coffee chain when they started their digital transformation and launched a mobile application back in 2011.
If a Starbucks-like app is exactly what your business needs and you want to get all the insights into how to build an app like Starbucks, including a full feature list, then fasten your belts and let's start this journey.
Starbucks app popularity
There's a reason why we've chosen the Starbucks app as the model for our article. The Starbucks app is one of the most famous restaurant mobile applications and had almost 20 million monthly users in the US in April 2016. Check out some other statistics about the Starbucks application that speak for themselves.
People all over the world use the Starbucks app because it simplifies ordering, allows them to get nice perks, is fun, and has an intuitive design. The Starbucks application doesn't have a large functionality set. It offers only useful features (to keep the app lightweight) and a few additional features to make it entertaining.
Let's consider the core features that you need to include in your Starbucks-like app.
MVP features of a Starbucks-like app
These features are necessary from the very beginning. The features of a minimum viable product, or MVP, form the skeleton of your mobile application, making it self-sustaining and viable. These features include:
Registration
Despite the modern trend of fast registration via social networks, users will get more benefits from creating informative profiles in your app. Profiles allow customers to get more personalized perks and better data security together with multi-factor authentication. They also simplify rewards program tracking so users can get all the information about how many stars they have and when they can get a free coffee, for example.
Having a lot of personal data about your users can also let you easily monitor your target audience, including your users' home cities, ages, and occupations. These insights will show the weaknesses of your targeting strategy and help you target your audience better.
Mobile payments
Mobile payment is one of the main reasons why people like the Starbucks app so much. It saves time and nerves and allows customers to pick up orders effortlessly.
One of Starbucks' innovations that made the payment process even easier is its e-wallet. The Starbucks e-wallet holds electronic cards to which users can transfer money from credit and debit cards. This approach allows users without their own bank cards (such as teenagers) to become members of the loyalty program, collect points (stars), and get bonuses and discounts.
You can use this same idea if you have a lot of teenage customers. However, modern users like freedom and need more options so they can choose the payment method that's most convenient for them. That's why it's necessary to add other credit and debit card payment options too.
Menu
The menu helps you attract customers and make them hungry. If you open the Starbucks app or any other restaurant app, you'll see nice, juicy, fresh dishes and beverages that make you feel instantly hungry or thirsty. Your menu should contain only unique photos of whatever you serve.
Starbucks made their in-app menu not only appetizing but informative as well. We've divided all menu features into two categories: must-have and additional. Here are the must-have menu features for an app like Starbucks:
Food catalog with subcategories
Item descriptions with photos and titles
Search option
Customization feature (choose size, add or exclude toppings)
Call to action button (buy, add to order, add to favorites)
And here are some additional features you can find in the Starbucks app menu:
Nutritional information including calories, protein, fat, carbohydrates, and vitamins
A social sharing button to send an item description to a friend
Information on potential allergens
Find a store
When customers are choosing a place to eat, they consider location as one of the main criteria. That's why you need a map in your application. If you have several stores, a user needs to be able to see the nearest one and may also need some help navigating there.
Customer loyalty program
The loyalty program allowed Starbucks to increase user loyalty and customer engagement. A loyalty program is a powerful tool for your business to acquire and retain customers. If you still don't believe it, read our article about types and benefits of loyalty programs for businesses.
Your loyalty program should be centered around your mobile app. For that, you'll need the following functionality:
Terms of the program. Include a short and clear explanation of the program rules. It's very important to make collecting stars or points as clear and transparent as possible.
Tracking points. Your users need to see how many points/stars/bonuses or coupons they currently have and whether they can redeem them.
Redeem points. Users must be able to spend their bonuses, whether on food and beverages or on gifts and merchandise.
Order pick-up functionality
In the Starbucks app, there's a pre-order feature that solves the perennial problem of long lines during rush hours. With order pick-up, customers need only a few moments to grab their order that was paid in advance and prepared before their arrival. No lines, no problems with payments, and no more unhappy customers.
But make sure that your customers can customize their orders via your app the same way they can in your restaurants so they don't feel the difference.
Starbucks allows customers to get their pre-orders as soon as possible, but Dunkin' Donuts lets customers choose when they want their coffee to be ready. Users of the Dunkin' Donuts app can pre-order food and beverages up to 24 hours ahead. You can choose whichever option suits your business.
Push notifications
Today, push notifications are much more than just a hook into your app. They're a self-contained package of information that allows customers to complete a specific task. A delightful and useful notification can be a real opportunity to build a bond between customers and your app.
There are many types of push notifications that you can use to retain customers, increase your conversion rate, improve customer targeting, track various metrics, and do much more.
One of the most powerful types are rich notifications that contain videos, music, and images. By using visual and audio content, you can make your notifications more appealing and interesting.
Push notifications really work, but don't forget that they can do harm if you use them rashly. Too many notifications is the number one reason why customers unsubscribe from a brand.
That's why you need to send notifications only if you have something important to announce. Spam and ads don't give credit to your company.
Additional features for more fun
Additional features are necessary to make your app engaging and interesting. They can make the ordering process easier and more fun and can entertain users at the same time. Let's take a look at examples of extra features:
What's playing
The Starbucks app has a feature that recognizes songs and lets customers immediately add them to a Spotify playlist.
If you're picky about the music playlist in your restaurant and want to share it with your clients, you can add this feature too.
Send a gift card
Starbucks offers a wide range of gift cards in all possible designs and for any occasion. Customers can easily choose a card design they like, transfer any amount of money to it (from $5 to $100), write a message, and send it to a friend via email. The process is easy and doesn't take much time.
This feature is useful for engaging customers and attracting new users. People who are sent gift cards are likely to download your app to get free drinks and food.
Order tracker
If your restaurant provides food delivery services, you definitely need to add this feature. More than half of customers want to track their orders and receive text alerts on order status.
Domino's Pizza was the first food delivery company to implement this. At first, users could only check their order status on the website. Today, there are several options for customers to track the stage of their pizza delivery.
The first traditional variant is a scale that displays preparation, baking, quality check, and out for delivery stages. The second feature is for even more impatient customers. It allows users to track the GPS location of their pizza delivery driver in real time.
This feature improves the customer experience by letting customers spend the wait time however they want instead of constantly anticipating the doorbell.
Food constructor
The majority of customers (about 72 percent) expect to customize their orders. And a lot of restaurants already allow their customers to construct orders by choosing different menu items and combining ingredients.
For example, the Taco Bell application lets customers customize their burritos and tacos however they like. App users can add any sort of meat, beans, or vegetable fillings, choose any sauce they like and decide how much food they want.
What challenges are there when you build an app like Starbucks?
It may seem easy to copy an existing app, and probably it is. Yet your task is not to clone the Starbucks app or any other but to create your own unique branded application that will attract new customers to your business. Here are the main challenges you need to think through before diving into the development process.
Targeting the right audience
You already know who your main customers are. Use this knowledge to build an app like Starbucks for your business that will interest precisely this group of people. Learn more about your customers, ask their opinions, and listen to them. Trying to attract everyone is the wrong tactic.
Conduct a survey and ask loyal customers what functionality they would like in your mobile app. Check what category of customers took part in this survey and were the most active. Try to understand these people's values to provide them with a really useful application.
Long-term customer engagement
You can attract new customers with your application if it's well-designed, has a nice user interface, and is well advertised. However, as practice shows, 21 percent of customers abandon an app after first use and only 50 percent will get to the 11th app opening.
The Starbucks loyalty program appears to be the main reason for the Starbucks app's customer acquisition, engagement, and retention. The company needed seven years to advance the rewards program and make it valuable, clear, simple, and reachable.
There are a lot of options to retain customers. For instance, you can offer them a long-term loyalty program with valuable perks, or you can attract customers with the help of unique functionality.
Provide a unique experience
Clones don't get popular. There's always something you can add to make your app unique. An AR menu, chatbots, social integration, games, or interesting perks will make your app appealing and get people talking about it. Use modern technologies to go beyond your competitors.
For example, the Bareburger app uses Kabaq technology to build an AR menu and 3D models of their dishes. With this application, users can check how their burger will look in reality and take some cool photos with AR food.
Ready to make an app like Starbucks or even better?
The power of mobile apps in restaurant businesses is really impressive. Starbucks, Dunkin' Donuts, Domino's Pizza, and Pizza Hut have revolutionized the restaurant industry with their impressive and innovative apps.
But this doesn't mean that the niche is fully packed. Frankly speaking, it's quite the opposite. Only a few restaurants currently have their own mobile apps, and you have all the chances to take the top spot in your niche.