A Guide to Ecommerce Loyalty Programs
14410 views
9 min
May 31, 2018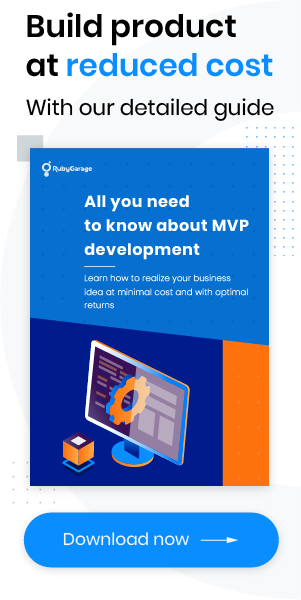 In today's highly competitive ecommerce market, loyalty programs are the perfect customer retention tool. More than two million people in America are members of loyalty programs.
For retailers, loyalty programs are an effective way to increase conversions, retain existing customers, and expand the customer base. In this article, we explain what a loyalty program is and provide a roadmap to implementing efficient loyalty programs for ecommerce businesses.
What are loyalty programs?
Loyalty programs are long-term marketing efforts to reward and encourage customers who frequently make purchases from a company. Customer loyalty is a customer's willingness to stay with a brand due to a positive customer experience and the value they get from the transaction. Ecommerce loyalty programs have the potential to increase customer retention and total revenue and help you stand out from competitors. Let's take a closer look at the advantages of loyalty programs in ecommerce.
6 key benefits of loyalty programs for ecommerce businesses
Retain existing customers
Loyalty programs aren't only about rewarding customers with points or discounts. Of course, people are likely to appreciate monetary benefits. But customer recognition is also extremely important. By providing your customers with exclusive personalized offers and rewards, you not only can increase your profit margins but also can improve customer retention.
Attract new customers
Traditional marketing tactics for attracting new clients aren't cheap. Loyalty programs are a perfect tool to attract newcomers and make them return to your website without spending too much. Loyal customers can then bring new customers to your store through referrals.
Increase conversions
Loyalty programs improve customer retention and attract new customers to your online store, increasing the number of repeat purchases and your total revenue.
Collect relevant customer data
Data about customers' purchasing behavior is the most important data available to retailers. With a loyalty program, you can conduct special research and find out the sorts of incentives that make your clients purchase your products or use your services. This allows you to create personalized offers and rewards to make your customers even happier.
Increase customer lifetime value
Customer lifetime value (CLV) is the total amount that a customer is worth to your ecommerce business over a certain period of time. Data on CLV includes how often people purchase, how much money they spend, and how long they've stayed with your brand. By implementing a loyalty program, you can increase your CLV, which can have a significant impact on your business success. For example, rewarding a customer with points increases the chance that they'll purchase from you again, extending their lifetime with your store.
Reduce promotional costs
With the help of loyalty programs, retailers can target advertising to each individual program member and measure the response rate to these advertisements.
Types of loyalty programs in ecommerce
Now that we've figured out what loyalty programs are and what benefits they can bring to your business, let's discover how exactly you can improve your customer loyalty.
Points programs
Points programs are the most popular type of loyalty program among ecommerce businesses. A points program works in a simple way: customers earn rewards points for each purchase they make. These points can be translated into money, discounts, and other things. The most essential thing with this methodology is to make converting points into benefits simple and intuitive.
For example, Walgreens gives extremely detailed information about customer's points and rewards for each dollar spent. Their points system illustrates that for every $50 purchase a customer gets 5,000 points which can be redeemed for discounts. So if a customer buys a $40 skin moisturizer, they're likely to add a $10 lip balm to the cart as well to get these 5,000 points.
Tier systems
Tiered programs motivate customers to earn more points and gain exclusive benefits. With tiered systems, customers don't lose interest to participate; they not only collect rewards points but also achieve a status that makes them feel acknowledged and unique.
Providing tiers is an excellent approach that provides your customers with a goal to shoot for, gets them addicted to your brand, and makes them feel valued. This system also allows ecommerce stores to be exclusive and stand out from competitors, segment their customers into low, medium, and high spenders, and finally use email personalization based on customer tiers. For example, the Starbucks Rewards program has different levels. The existence of Green and Gold loyalty program levels encourages customers to purchase more frequently to level up.
Subscription programs
According to research by Bond into retail customer loyalty, today's customers are willing to pay more to get access to enhanced loyalty programs such as Amazon Prime. Subscription-based loyalty programs are gaining popularity rapidly due to their ability to open new horizons for customers. Over the past 12 months, Amazon Prime membership grew by 38%, reaching 90 million members. Statistics show that customers appreciate loyalty programs like Amazon Prime and are interested in broadening their reward opportunities even for an additional fee.
Cashback programs
Cashback rewards programs are usually operated by credit card companies. Cardholders typically get back from 0.5 to 2 percent of the amount spent. This system encourages customers to make purchases using their credit cards. For example, with the Amazon Rewards Signature Visa Card, you can earn 3 to 5 percent at Amazon.com and Whole Foods and 2 percent at gas stations, restaurants, and even drugstores. Customers earn cashback rewards as points that can then be applied to eligible purchases during checkout.
Partnership programs
Partnership loyalty programs are also known as coalition programs. They can be extremely effective at retaining existing customers and making your company grow. For example, the Walmart loyalty system consists of a coalition program between Walmart, Mastercard, Sam's Club, and Murphy USA Gas Stations. Members of this program can save money on purchases made with all of these companies.
Gamification programs
Gamification is the process of taking something that already exists – a website, an enterprise application, an online community – and integrating game mechanics into it to motivate participation, engagement, and loyalty.
Gamification loyalty programs are perfect for motivating your users to stay with your brand. By creating a gamified environment with the help of contests, giveaways, or sweepstakes, you can get your customers engaged with your brand.
Collecting feedback from your customers is also a form of gamification. Reward customers for making suggestions or answering questions like Starbucks does.
Hybrid programs
Hybrid programs combine elements of various loyalty programs. The key here is not to overdo it. For example, you can implement points and tier systems together like Kiehl's successfully did. Kiehl's offers its customers both reward points for every purchase and the opportunity to get to a new level of VIP rewards.
Be advised that combining more than two loyalty systems can have a negative effect on your business, however, as it complicates things for your customers. This can lead to customers losing interest because of the complexity of your loyalty program.
Loyalty programs: Which metrics to track
To identify key metrics for your ecommerce loyalty program, first consider your goal. Since you're investing money in a loyalty program, you're probably interested in customer retention and satisfaction. So your core retention metrics are likely the net promoter score, retention and churn rates, activation rate, and breakage rate.
Net Promoter Score
The Net Promoter Score (NPS) measures a customer's experience with an overall perception of your brand. It's a leading indicator of business growth and a core metric for your customer experience management program. Here's how to calculate NPS:
Ask your customers how likely they are to recommend your products or services to friends or family.
Promoters are those who are loyal to your brand and keep buying from your store. Passives are clients who are satisfied but don't purchase frequently. Finally, detractors are those who can damage your brand as they're unhappy customers. Subtracting the percentage of detractors from the percentage of promoters gives you your NPS.
Retention and churn rates
This metric helps you determine how many customers have left or stuck around during a specific period of time. The customer retention rate (CRR) helps you know how good your business is at keeping customers happy. Calculating CPR helps retailers develop initiatives to improve the customer experience and make their businesses better. To calculate your customer retention rate, simply use the formula below.
Activation rate
The activation rate measure how many visitors are engaging with your website. Even if your rewards program has been running for a long time, it should attract new members regularly. A declining activation rate can indicate that your loyalty program isn't working anymore.
Breakage rate
The breakage rate shows the percentage of issued but unspent points. To calculate this rate, just divide the total number of unspent points by the total number of issued points. If the breakage rate is higher than 50 percent, that means your customers aren't engaged in your loyalty program.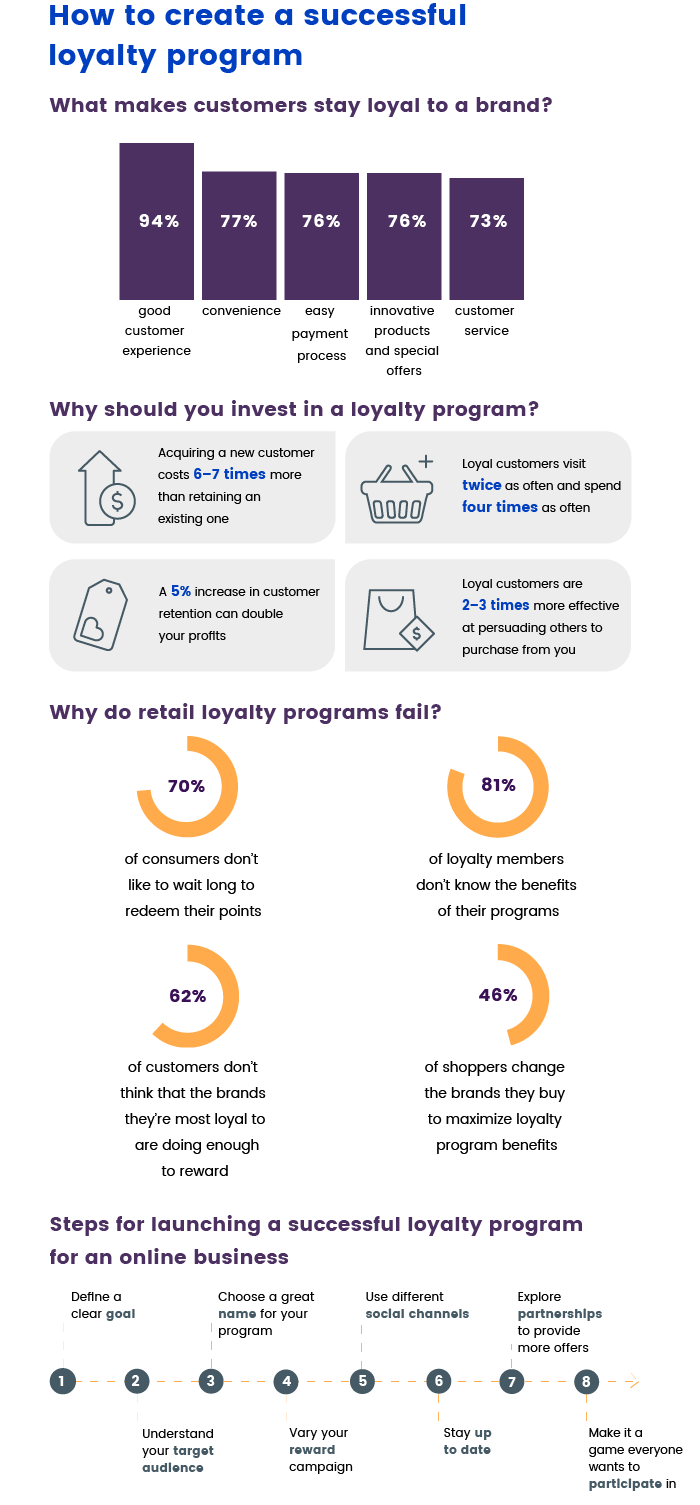 As you can see from our guide, loyalty programs can boost your ecommerce business and increase your customer retention greatly. The most important task is to implement these programs correctly so they're beneficial to your business.
Subscribe to our blog newsletter to get more insights on this topic!