How Much Does It Cost to Build a Dating App Like Tinder?
54792 views
9 min
Feb 26, 2019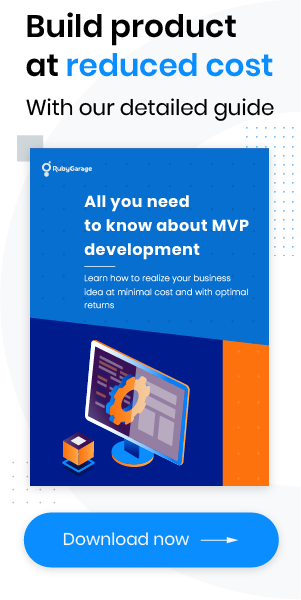 The online dating market is flooded with apps and is still evolving. Among hundreds of apps, who could have guessed the striking success of Tinder? If you're ready to build your own dating app or even surpass Tinder, Bumble, and Hinge, this article is what you need. We cover the cost, time, and resources needed to build a dating app like Tinder. We hope you'll find answers to all your questions. Enjoy!
What's Tinder?
To start, let's consider what Tinder is famous for. Tinder is one of the most popular dating apps ever. For the last few years, this app has been on everyone's phone due to its revolutionary swipe right (like) and swipe left (dislike) feature. Mobile dating apps like Tinder, Bumble, and Coffee Meets Bagel make online dating easier than ever. People don't need to go out, spend money at cafes, and feel shy when getting acquainted with someone in real life anymore. Tinder has its secret weapon: a gaming spirit. The app destroys the stigma of online dating by means of gamification. People adore swiping and looking for someone to date at the same time, which is why it has become so popular. Let's look at statistics showing Tinder's success:
What features are there in an app like Tinder?
The cost of building a dating app directly depends on its type and the set of features it possesses. Tinder is a location-based app, while other dating apps use traditional personal information and surveys.
Let's consider the basic feature set of Tinder.
#1 Logging in
The login process is pretty simple: via Facebook or phone number. Tinder algorithms extract basic user information from Facebook to skip the traditional form-filling process and create a profile.
#2 Profiles
Basic information about users can be imported from Facebook or added manually. Users can then add photos and a brief description. Profiles show:
Age
Location
Brief description
Mutual friends on Facebook
Mutual interests
#3 Location
Proximity is essential to Tinder. The initial idea of the app was to connect people based on their current location. Geolocation is a critical functionality, and Tinder constantly fetches a user's location.
#4 Discovery settings
Tinder users can adjust discovery settings by age, sex, and distance. In the free version, a user can set a search radius of no more than 10 miles.
#5 Swipe
Swipe is Tinder's unique value proposition. This feature was designed to enhance the process of finding a date. A swipe to the right means like, while a swipe to the left means dislike. The swipeable card interface makes online dating easier and more entertaining.
#6 Matchmaking
A match is only possible if users give mutual likes. When a match is made, users can start chatting.
#7 Real-time chat
As soon as users are matched, a private chat is opened. On Tinder, users can like messages, add emojis, and send GIFs.
#8 Social media integration
Tinder users can integrate their Instagram and Snapchat accounts with their dating profile. This leads to more conversations and interactions within the app.
#8 Push notifications
This feature is a must for dating apps to ensure frequent returns and user engagement. Tinder notifies users about new matches, messages, and app updates.
Want to build something unique?
If you don't want to build a Tinder copy, consider a few more useful features to create an even better app:
Advanced AI algorithms. AI algorithms can help dating apps quickly learn user preferences and match users automatically.
Risk score. Generating a risk score when signing up enhances an app's credibility. With the help of artificial intelligence, apps can conduct ID verification and give a risk score. By adding this feature, you can reduce catfishing and create a trusting environment for safe online dating.
Spam detector. Spam messages undermine the reputation of an app. A spam detector can notify a user when a message was sent to multiple other users at the same time.
How to monetize a dating app
Despite most dating apps being available for free, there are a lot of opportunities for app owners to make money. Below, we'll show you the most suitable monetization methods for dating apps.
Paid subscriptions
Subscription plans are a common monetization method; users pay for premium features or memberships for a month, quarter, or year. The best time to adopt a subscription strategy is when a dating app already has a large user base. To take your subscription strategy to the next level, you can offer different plans for different periods of time. For example, Tinder has launched two successful subscription programs: Tinder Plus and Tinder Gold. Imagine that a user has disliked someone accidentally. Tinder Plus and Gold users can take their last swipe back with a Rewind option. There are also a few other paid Tinder features such as unlimited swipes, Super Likes, location change, smart photos, boost, and others. Tinder offers useful options for paid accounts, while the basic free version isn't limited too much and has enough functionality for a great dating experience.
Freemium
This is another popular monetization method. With freemium, users have access to some features in a dating app but need to pay to get premium options like custom emojis or the ability to send GIFs in messages. Unlike subscriptions, which are time-based, the freemium model lets users buy special features and use them without any time limits. For instance, OkCupid offers paid boosts to its users. This feature makes people get higher profile rates and more matches.
Ads
In-app advertising is a great solution to make money if an app has a lot of non-paying users. Native advertising is considered the best type for dating apps as it respects the functionality of the app. The cost of an in-app ad on Tinder is $5,000. The most important thing about Tinder's ads is that they don't interrupt users.
Gifts and third-party services
Some dating apps offer flowers, chocolate, and greeting cards that users can buy. This can be rather profitable on special days like International Women's Day and Valentine's Day.
Or you can offer your users third-party services like taxi and table bookings. It's convenient to plan a date right in the app, and it's a way for dating apps to make some profit.
What to be prepared for when building a dating app
There are some common problems that keep dating apps from being successful. The greatest obstacle dating app owners may face is lack of trust. Users, especially women, believe there's nothing serious about online dating. And this problem results in a bigger one: user acquisition. Although marketers are breaking the ice with users today, it's still not that easy to make users install a dating app and subscribe. But we have good news too. There are various methods to build a trusting online dating environment and acquire more users. You can find helpful tips on how to avoid common dating app pitfalls in our article on how to make a successful dating app.
How to validate your dating app business idea
Startups are high risk. Creating a Lean Canvas allows entrepreneurs to validate a business idea before starting development and check all risks. We suggest looking at Tinder's Lean Canvas to prioritize actionable items related to building a dating app.
How much does it cost to build a dating app?
The information given above allows us to estimate the approximate cost of building a mobile dating app like Tinder.
The cost of building a dating app depends on the feature set, app complexity, development service rates, and whether the app is going to be developed from scratch. We've calculated the cost of a Tinder-like app according to the features we've mentioned in this article.
Project management - 456h
Business analysis - 145h
UX design (Android)- 81h
UX design (iOS) - 81h
UI design (Android) - 226h 
UI design (iOS) - 216h
Quality assurance (Android) - 163h
Quality assurance (iOS) - 163h
Frontend development (Android) - 519h
Frontend development (iOS) - 513h
Backend development - 681h
On average, the development of a similar dating app from scratch for iOS platform requires 2,255 hours, and 2,271 hours for Android platform. 
Now, let's take a look at the average hourly rates of the development companies in different regions.
Based on hours and rates above, the development of an app like Tinder from scratch in Central and Western Europe will cost you approximately $96,965 for an iOS app and $97,653 for an Android app. The same app will cost you $56,375 (iOS) and $56,775 (Android) in Ukraine. 
As an alternative to development from scratch, we offer a white-label solution that allows startups to significantly reduce the time and cost of dating app development. 
Our solution has all the most necessary feature modules to build dating apps starting with $40,000 for an MVP. At the same time, it's fully customizable which means, we can add all the unique features you need and create a custom design for your product.