How Much Does It Cost to Build a Website Like Amazon?
44107 views
16 min
May 03, 2019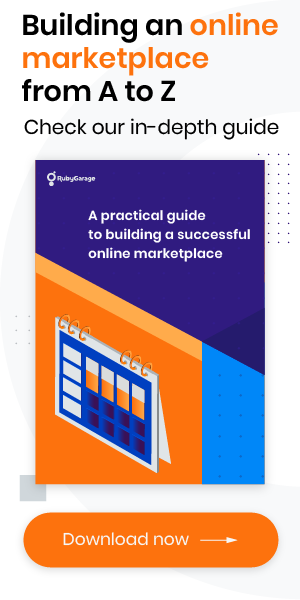 When you heard the word Amazon as a child, you probably thought about a river. Now, you think about one of the biggest and most successful marketplaces in the world. Amazon's strategy has been so successful that entrepreneurs want to use it for their own businesses. If you're one of those entrepreneurs, stay with us. We'll walk you through all the details of development and difficulties you can face when building your own Amazon.com.
But first things first. Let's make sure that we're on the same page about what Amazon really is.
What's Amazon?
Amazon is an American transnational technology company that specializes in e-commerce, cloud computing, and artificial intelligence. Today, they're considered the world's largest online retailer. Amazon has more than 300 million monthly active users, and more than 2 million sellers work via the Amazon website all over the world. In 2018, Amazon's net revenue reached $230 billion.
These numbers are astonishing. They show the popularity and success of the company. But Amazon didn't achieve all of this in a day. Let's remember how it all started.
Amazon has an extensive history of ups and downs, but it has managed to not only survive but prosper. There must be some tricks they used to succeed. Let's find out what they are.
Keys to the success of Amazon
In this article, we don't discuss Amazon Web Services, Amazon Go, and other Amazon projects. We shed light on the main Amazon product and the core of the company: its overwhelmingly popular marketplace. Here's how it became so successful.
#1 The best supply chain in the world
Amazon assures fast and trouble-free delivery with Fulfillment by Amazon (FBA). FBA is a unique service that helps every seller go global. With FBA, sellers send their goods to Amazon and pay for storage and shipping. Amazon then distributes these goods among warehouses all over the world.
When an item is bought, Amazon finds the nearest warehouse to a buyer and chooses the fastest and most optimal delivery scenario. Thus, buyers from the US can get orders from Germany in only two days. FBA wouldn't have been possible without these three things.
Warehouses. Amazon located its smart warehouses all over the globe to minimize delivery times. All warehouses are strategically located near big metro areas and transportation hubs to guarantee that supply can meet demand. Amazon warehouses are technologically advanced and optimized. All processes are streamlined, most with the help of robots.
Delivery. Amazon uses not one and not two ways to deliver goods. It uses a bunch of delivery options. Free two-day shipping is the most popular. However, nowadays, Amazon even offers two-hour delivery in some regions. To make it happen, they use robots, drones, artificial intelligence, and machine learning systems.
Technology. In 2012, Amazon acquired robotics company Kiva Systems. This purchase allowed them to amp up automation at Amazon fulfillment centers, delivering products faster and with less need for human staff. Amazon uses numerous automation and robotic solutions for picking, packing, and storing items. This has allowed them to cut costs on warehousing and staff while speeding up delivery times and improving efficiency.
#2 Paid Amazon Prime subscriptions
Amazon Prime is a membership program that keeps customers coming back and generating even more sales.
Launched in 2005, today Amazon Prime has more than 100 million members. Customers pay $119 per year for perks such as
Free two-day shipping. All Amazon Prime members get their orders within two days, sometimes even faster.
Amazon Prime Video. Amazon offers unlimited streaming of movies and TV episodes.
Amazon Music. Prime members get ad-free access to hundreds of Prime Playlists and can stream them without limits.
Amazon Photos. Secure, unlimited storage of high-resolution photos for Prime members.
Prime Reading. Members can choose one book for free per month.
There are many more perks that make this membership program special. Here are some numbers to prove that Prime is extremely popular and, what's more important, profitable.
#3 A unique marketplace model
On the Amazon website, users can buy goods from Amazon and third-party sellers. Amazon product offerings are shown alongside third-party offerings, and customers can choose items based on price, product characteristics, shipping options, and seller preferences.
This system allows customers to save tons of time, as they don't need to visit numerous stores and compare product features while browsing different websites.
#4 One-click ordering
One of the biggest problems that every marketplace tries to solve is cart abandonment. The cart abandonment rate on some sites reaches 75 percent. By one estimate, shopping cart abandonment amounted to $4.6 trillion in lost sales in 2016.
Amazon managed to partly solve this problem in 1999 when they released (and patented!) a feature that allows customers to order goods online with only one click.
This technology gave Amazon an advantage by stimulating visitors to buy more and allowing Amazon to collect user data.
#5 Personalized recommendations
Amazon is a guru in the world of recommendations. The company has a strong emphasis on data-driven marketing and invests a lot in technologies that can improve its recommendation algorithms. Today, Amazon uses recommendations on its website and sends them in emails. The efficiency of email recommendations is higher than that of recommendations on the Amazon website.
Unlike traditional recommendation systems, Amazon's system employs numerous approaches, accounting for recent views, related items, new versions of items, bestsellers, and purchase history.
How does it work? The system that Amazon uses today performs item-to-item collaborative filtering. It can be scaled to process massive data sets and produce high-quality recommendations in real time.
Amazon uses this system as their main targeted marketing tool; it also helps them create a highly personalized experience for every shopper and increase the average purchase size.
#6 Well-designed product descriptions
Amazon encourages sellers to provide thorough descriptions of each item, including images and video. A well-written description improves sales. That's why there are so many instructions, guides, and suggestions for sellers on how to create a neat product page.
Below the photos, visitors can see ratings and feedback from previous buyers. To build trust, Amazon created a feature that allows visitors to ask questions to sellers and previous buyers to help them make an informed decision.
Features of Amazon.com
Amazon is a really huge website with tons of features. It took the company more than 20 years to grow to where they are. Amazon actually started with a minimum viable product, and you can start with one too. Here's the minimal set of functionality for sellers and buyers that you need to implement to start an ecommerce business like Amazon.
Features for sellers
Registration and profiles
A new seller has to register and provide their name, business address, payment and deposit details, tax information, and product information.
Product listings
Sellers need to be able to create new products and manage them. Amazon has a simple and intuitive interface for sellers to work with product listings.
Payments
This page shows all transactions for a seller's account since the last settlement date. A seller can see charges and credits initiated by Amazon, orders, refunds, and adjustments. This page has customized filtering and search options.
Shipping
Sellers can choose whether they want to ship themselves or use Fulfillment by Amazon. They can manage shipping, and local shipping zones.
Orders
From this page, sellers can print order packing slips, contact buyers, enter their own order IDs, and view the product details page on Amazon. Every order has a unique ID.
Notifications
Sellers can choose how they want to receive notifications about their accounts. On Amazon, a seller gets notifications about:
orders
refunds and claims
listings
offers
changes to their accounts
emergencies
tips from the Amazon selling coach
reports
These notifications are customizable, so sellers can switch them off if they like.
Reports
This page allows sellers to view reports on orders and item information for both FBA and seller-fulfilled orders. Reports show order status, fulfillment status, sales channel info, and item details. A seller can request these reports by order date.
Billing and reconciliation
Sellers have to manually check reports to perform reconciliation. Amazon recommends doing this daily. Sellers have to match the funds transferred to their bank accounts to the records of transactions in the Amazon Settlement report.
Ratings and reviews
Every seller on Amazon has a Feedback Manager page that provides them with buyers' feedback on their business. This Manager page includes two tables: a feedback rating table that shows the seller's feedback rating for the past 12 months and a current feedback table that shows feedback for the current day.
Sellers can contact buyers, respond publicly to feedback, and request removal of incorrect feedback.
Features for buyers
Registration and profiles
The registration procedure for shoppers is much easier. Shoppers only need to enter their email and name, create a password, and confirm their email address with a code.
However, when they're ready to buy something, they need to provide more information including payment data.
Payments
Buyers have a lot of ways to pay on Amazon. Here are the most popular:
Credit or debit card
Gift card
Amazon Pay
Amazon PayCode
Shipping
Buyers can track their orders after they've been shipped from the Your Orders page. This page shows a timeline with detailed information about the location of packages. If an order consists of multiple items, each may be shipped separately and have a different delivery date and tracking information.
Buying
Shoppers can either use the Buy Now button (one-click ordering) or add an item to the shopping cart and then proceed to checkout.
Buyers can also cancel an item or cancel an entire order if it hasn't been shipped. If the order has already been shipped, a buyer can choose not to accept the package or return it.
Messaging
If shoppers have a question, they can search for an answer in product info, Q&A, and reviews. Shoppers can also ask questions to people who have already purchased an item.
Customer support
To support its buyers and sellers, Amazon has a helpline and a Support Options page. On this page, users can choose a topic and find answers to common questions. If a user can't resolve their issue with these answers, they can choose a method for contacting support staff by email, phone call, or chat.
Manage a subscription model
Customers can subscribe to Amazon Prime and get all the perks mentioned above for $119 a year. Prime members can change, update, and cancel their subscriptions (or turn off automatic renewals) any time they want.
Notifications
Shoppers get newsletters and notifications about their orders, shipment statuses, and payments by email. All these notifications are customizable, so users can set what information they want to get.
Wishlist
A wishlist is a list of items a shopper wants. This page allows shoppers to see all items they've added to their wishlist, manage quantities, delete items, see the subtotal, and proceed to checkout.
Ratings and reviews
Once a purchase is made, a buyer can rate a seller and leave feedback on the purchased item. Amazon rules allow a buyer to leave feedback for 90 days after the purchase and allow 60 more days to remove it.
Disputes
Amazon shoppers can file a claim to dispute a transaction. Shoppers can open a dispute if an issue doesn't relate to the services offered by Amazon Pay directly but rather to the services provided by merchants. Disputes may be opened for unauthorized charges or if a shopper didn't receive an item they paid for.
Summing up
Amazon is a really giant product. If you want to build a similar marketplace, be ready to face a range of difficulties. Next, we consider some of these challenges.
Challenges of building a marketplace like Amazon
If you want to create a website like Amazon, bear in mind that this business has been growing for more than 20 years. Using its business model, you'll have to deal with:
#1 Fierce competition in the market for horizontal marketplaces
Horizontal marketplaces are those that sell all sorts of products to everyone. The most famous are Amazon, eBay, Alibaba, and Walmart.
All these companies are huge and have an extensive audience of loyal users. They're extremely difficult to compete with.
What can you do? There are two ways you can grab your piece of the pie. The first is to create a unique value proposition that can beat that of Amazon and others. The second option is easier: You can create a vertical marketplace instead of a horizontal and extend your item range when you get enough users.
Learn more about horizontal and vertical marketplaces and how to shape your marketplace model in our article on four things to consider while building a marketplace startup.
#2 Getting the right technology to handle lots of requests
The technology stack you choose will be crucial for determining scalability, reliability, speed, and request downtime.
If you're going to start with a minimum viable product, we highly recommend choosing technology that will allow you to add functionality to your MVP in the future.
We've written an article on the five most popular programming languages for startups to help you choose the best technology for your product.
#3 Warehousing, logistics, shipping, and product returns
Logistics can become a nightmare if you don't decide how to handle it in advance. It took Amazon the whole lifetime of the company to build its unique ecosystem.
Today, Amazon's success depends on its supply chain, which allows the company to deliver all goods within two days. And Amazon is constantly trying to reduce the delivery time.
#4 Customer support
Customer support is an important element for customer satisfaction. More than that, it helps your company build trustful, long-term relationships with clients.
To help customers troubleshoot any issues, Amazon.com offers free technical support over the phone, by email, and via chat. They employ an army of customer service representatives who work 24/7.
Make sure that your product can provide sufficient customer support and has all the instruments to solve disputes. Create rules and policies to regulate all contentious issues. These guidelines should give users comprehensive information on their rights and responsibilities on your website.
How to monetize an Amazon-like marketplace
Amazon uses several monetization strategies that you can also adopt for your product:
Subscriptions. The most popular subscription model offered by Amazon is Amazon Prime. Despite its comparatively high price, it gives lots of benefits to subscribers and allows them to save on delivery if they buy on Amazon. For Amazon, it means more loyal users.
Fulfillment and shipping fees. Fulfillment by Amazon, the system that allows even small sellers go global, is another money source for Amazon. Sellers pay for shipment and storage of their goods in warehouses.
Commission on reseller sales. This is one of the most popular monetization options for marketplaces: the platform charges a fee or a percentage from every transaction. Booking.com, eBay, Etsy, and Uber prefer this monetization source.
Sales margin. Amazon has acquired a lot of companies that produce all sorts of goods for moderate prices. Buyers see these products next to the items they're interested in so they can compare prices and other characteristics and choose the best option.
Co-branded credit cards. In 2018, Amazon cooperated with Indian Bank Icici to launch a co-branded credit card. This card allows shoppers to earn from three to five percent in rewards points for shopping on Amazon and encourages Indian users to shop more on Amazon.
There are many more strategies that a marketplace like Amazon can use: for example, listing fees and advertisements. However, most of them should be applied only when you have a large audience of buyers or sellers. You can find out more about efficient marketplace business models in our article on how to choose a winning marketplace business model.
How to build a website like Amazon
Here's an estimate for building a minimum viable product like Amazon (in hours)
Project management - 630
Business analysis - 655
UX design - 740
UI design - 945
Quality assurance - 860
Frontend development - 1,720
Backend development - 2,660
The total duration of the project development is 8,210 hours. To calculate the cost of this project, you need to multiply the project's duration by the hourly rate of your vendor. Check out the average hourly rates for the development services in different regions. 
The development from scratch of a project like Amazon in Central or Western Europe will cost you approximately $353.000. The same project in Ukraine will cost you around $205.000. 
We know that a lot of startups have a limited budget and a need to launch faster than their competitors, that's why we've created a white-label solution that allows our customers to reduce cost and time required to create a marketplace like Amazon.com. 
Our custom-made solution has all the most necessary feature modules to build marketplaces for product sales, booking, and consulting services starting with $40,000 for an MVP. 
To make your product stand out, we can add unique features as well as custom design.
Wrapping up
Amazon has been around for almost 25 years, so it won't be easy to create a similar project and repeat its success. Nevertheless, this article answers the most common questions that come up about building a website like Amazon.com.
If you want to ask another question concerning the development of an Amazon-like website, leave a comment below.
Don't forget to subscribe to our newsletter to get more useful insights!