How Much Does it Cost to Build a Design Contest Marketplace Like 99designs?
12031 views
13 min
Sep 12, 2017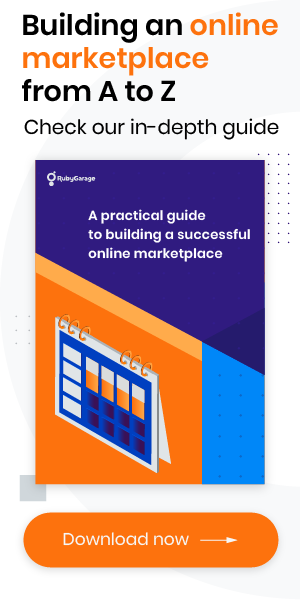 If you're planning to build your own design contest marketplace, 99designs is, no doubt, the best example to look to. Started as fictional design competitions in SitePoint forums, 99designs grew into a booming crowdsourcing platform with a reported revenue of $60 million in 2015, and this figure has likely grown since.
If you're reading this article, you're probably wondering how to build a similar web application and how much you'd need to invest in its development. In this article, we're going to answer your questions first concisely and then in detail.
The short answer is that developing a design contest marketplace like 99designs will take 12 to 14 weeks and require investment of around $55,440.
This brief information, however, tells you nothing about what these numbers represent. In fact, the cost of a design contest marketplace depends on its functionality. So to figure out pricing, you should know how these marketplaces work and what functionalities they must have.
We've written this article to give you a thorough understanding of how much developing a design contest marketplace might cost.
How Do Design Contest Marketplaces Work?
It all starts when customers come to a design contest marketplace with a clear purpose: to order an on-point design that will help them stand out from their competitors.
A design contest marketplace is a crowdsourcing platform that helps customers get multiple designs and choose the best among them. Designers, in turn, get the opportunity to participate in many contests and ultimately earn money from those they win. Therefore, a design contest marketplace involves two types of users: customers (who order designs) and designers (who submit designs).
The customer is the one who orders designs (and pays for them), and so let's check out how a typical design contest marketplace works from a customer's point of view.
Step #1 Starting a Contest
To start a contest, customers choose what kind of design they need and then fill out a detailed brief. This brief includes all information needed to design a project, so the more informative it is, the better the designers will understand what the customer wants.
After they've filled out a brief, customers can adjust settings and start the contest. Once started, a contest is seen by designers, who can read the brief and enter.
Step #2 Validating Submitted Designs
At the next stage, designers submit their designs, customers carefully examine them and shortlist those they like.
At 99designs, this is called the qualifying round and lasts four to six days (depending on the type of design). All designers on the site can participate.
Step #3 Providing Feedback
At the feedback stage, customers select their favorite designs that have been submitted. Customers can provide feedback and communicate with the finalists, asking them to make changes before making a final decision on the winner.
99designs calls this stage the final round, which takes three to five days (depending on the type of design) and allows customers to shortlist no more than six designers.
Step #4 Selecting the Winner
In the final stage of a design competition, a customer chooses the winner who must then upload source files in the proper formats. When the customer has accepted the files, copyright is transferred from the winner to the customer. 99designs calls this stage the design handover.
How Much Does It Cost to Build a Design Contest Marketplace?
Now that you know how a design contest marketplace works, let's move on to assessing how much money you may need to develop a web application like 99designs.
To make our assessment as accurate as possible, we're going to assess a full software development cycle, which includes the following stages:
Product design
Requirements and functional specifications
UX design
UI design
Development
Frontend development
Backend development
QA (manual acceptance testing and automated regression testing)
The team required for coping with this scope of work should have at least six specialists: a UI/UX designer, two frontend and two backend developers, and a QA engineer.
The price for developing a design contest marketplace depends on its functionality: the more functions, the more it will cost. For our assessment, however, we've taken the most important functions and divided them into several modules.
We're going to assess how many hours it would take to develop each module. As for the price, it depends on software development rates. For our assessment, we'll take an average rate for top-tier outsourcing companies, which is currently around $45 per hour.
Account Management
This module contains functionality related to authorization, authentication, and account management. A design contest marketplace has two types of users: a customer and a designer. A new user can choose whether to sign up as a customer or as a designer.
When customers or designers register, they need to provide personal information (name, phone number, address, etc.), verify their identity (both customers and designers), manage login credentials, and set notifications (for instance, of recent activities in a contest).
Developing the core functionality related to account management would take our team approximately 144 hours.
Profile Management
Customers and designers need personal profiles. Users should be able to edit the information displayed to others, such as name, biography, and avatar.
A designer profile includes a portfolio where a designer can add designs he or she wants to showcase. Moreover, designers should be able to add testimonials to their profiles.
Both customer and designer profiles should have contact lists so users can quickly check who they've worked with.
Our team would need around 120 hours to add this module.
Contest Creation
This module includes all functionality related to creating a contest. Needless to say, only customers can launch new contests. First, a customer should be able to select a design category, such as logo, packaging, or website. 99designs provides a huge list of design categories to choose from:
Next, customers need to fill out a detailed design brief where they explain what kind of design they want to get and provide lots of information for designers (style, design samples, target audience, intended message, etc.).
Before launching a contest, customers need to configure its privacy settings: public (designs seen by anyone), blind (only the customer can see submitted designs), or private (hidden from search engines and protected by an NDA). Adding support for NDAs is crucial, as many customers wish to keep their information confidential. If a contest is protected by an NDA, designers will have to sign it before they can read the design brief.
To finish creating a new contest, customers have to make a payment.
Developing the functionality to create contests would take us 192 hours.
Contest Management
A typical customer is likely to launch several contests, so he or she needs a dashboard to see all contests in-progress, completed, and canceled. Thanks to a dashboard, customers can quickly find contests or retrieve information about previous projects.
This module also includes functionality that allows customers to edit contest settings even if contests are already active. For example, a customer should be able to change the title, upgrade the design brief, extend the duration of a contest, and so on.
Customers receive dozens of designs for every contest, so they need to be able to decline the designs they don't like or even eliminate certain designers. This function is very helpful for both customers (who can reduce clutter) and designers (who can focus on participating in other contests).
Implementing contest management functionality will take around 168 hours.
Contest Participation
This module is focused on providing designers with the functionality to find and enter contests.
Since designers participate in multiple contests, they need an informative dashboard that shows what contests they've participated in (won, became finalists in, or simply submitted designs for) and what contests they're currently participating in.
Also, designers need to find new contests they wish to join, so your design contest marketplace must provide contest search functionality. This search tool should have filters so designers can find projects they're interested in as soon as possible.
To participate in a contest, designers need to submit their designs, i.e. upload their works so the customer can see them. Customers must be notified when new designs are submitted to their contests. Therefore, a design contest marketplace needs email notification functionality.
To develop contest participation functionality, our development team would need 184 hours.
Contest Finalization
This module contains the functionality related to finalizing contests. Customers need to select the designs they like in order to choose the winner. Typically, customers communicate with shortlisted designers and ask for changes in their designs, so your design contest marketplace needs some communication functionality. Keep in mind that putting ideas into the right words may be rather difficult for many people, so along with comments your design contest marketplace needs an annotation tool. An annotation tool allows customers to leave messages right on top of designs so designers can clearly understand what changes they need to make.
When customers have made up their minds on the best design, they need to select the winner, which is what the design transfer functionality is needed for. Designers must submit source files and customers must review them. If the customer approves the files, the contest is completed: the customer receives full copyright on designs and the designer gets paid.
Developing the functionality for finalizing contests would require 168 hours.
Financial Management
A design crowdsourcing platform is a marketplace, so users need financial management functionality. Both customers and designers must have a special directory in their account settings for keeping all financial information (credit card or payment system details) and displaying the history of payments (for customers) or payouts (for designers).
Your design contest marketplace needs to both accept payments from customers and make payments to designers. We suggest integrating a popular online payment systems such as PayPal, Braintree, Stripe, or Payoneer.
Implementing all functionalities of this module would require 136 hours.
Customer Support
Often, customers and designers have questions and need help when using a design contest marketplace, so your application needs a customer support module. Customer support includes such must-have functionalities as a help or FAQ directory.
Moreover, users must be able to quickly realize what your contest marketplace is and how it works. Thus, you should develop several pages that explain how your application works including a main page, a page with general information about your marketplace (usually called "About Us"), and a page describing the workflow for customers and designers.
Developing this module would take 120 hours.
Now that you know what functionalities your design contest marketplace should have, it's time to decide what technologies to build your application with. Choosing the right technology stack is essential, particularly for a startup that needs to get a project off the ground really fast and for a reasonable price.
We suggest the following technology stack for building a design contest marketplace:
Client-Side Technology Stack
Programming Languages – JavaScript, HTML5, CSS3
JavaScript Framework – React.js
Server-Side Technology Stack
Programming Language – Ruby
Application Framework – Ruby on Rails
Automation Frameworks – RSpec, Capybara, PhantomJS
Data Storage – PostgreSQL
Key-value Storage – Redis
Web Server – Nginx
Web Application Server – Puma
Hosting – Amazon Web Services (AWS)
Choosing a Business Model for a Design Contest Marketplace
Your design contest marketplace is expected to bring profit, so think about how you'll monetize your application.
Most existing design content marketplaces charge commission for their services: most of what a customer pays goes to the winning designer, while the rest goes to the design contest marketplace. This, however, isn't the only way to generate revenue.
Since 99designs is the world's leading design contest marketplace, let's have a deeper look at the monetization strategies it uses.
Multiple Pricing Plans
Unlike most other design contest marketplaces, 99designs offers several pricing plans: Bronze, Silver, Gold, and Platinum. When launching a contest, customers can choose one of these four plans. The better the plan, the higher the payout for the winner.
The Bronze pricing plan is the most affordable option, while the Silver plan offers a larger payout for the winner, so more designers are encouraged to participate. Gold and Platinum pricing plans allow customers to work only with the most proficient designers.
Additional Contest Options
Offering paid contest options to customers is another great monetization strategy used by 99designs. For example, customers may wish to invite designers to enter their contest personally (called invitation-only contests) or hide their contests from search engines (i.e. to launch private contests).
Other options include promoting contests on the 99designs blog or on social media.
Extra Services
99designs doesn't limit itself to design contests, but also provides 1-to-1 projects and Pro services.
In a 1-to-1 project, a customer can work directly with a designer he or she chooses. Of course there's no fixed price for 1-to-1 projects, so the price is negotiated between the customer and the designer. For these projects, customers can either pick a designer from their contact list or simply hire any designer on the site.
Finally, 99designs offers Pro services for truly challenging tasks. A Pro service is individually tailored for a customer: 99designs' project managers take on the task of finding the best designers, filling out the brief, and so on.
Ready to Build a Contest Marketplace?
It's finally time to sum up. Developing a design contest marketplace with basic functionality would take approximately 1,232 hours, which translates into an investment of $55,440 (at a rate of $45 per hour).
To reduce the cost and time of the marketplace development, the RubyGarage team has created a white-label solution to quickly build, deploy and launch a contest marketplace like 99designs. Our solution lets us lower the cost up to $40,000 (for an MVP). 
In addition, our solution allows to build custom marketplaces with unique features and one-of-a-kind design.
You may also wish to adopt the best practices of 99designs for creating a contest marketplace for a different domain. A crowdsourcing platform may prove efficient for a number of industries, from travel planning to music production.