How Can a Consultant Easily Start an Online Business with Consulting Software?
53184 views
10 min
Jan 05, 2020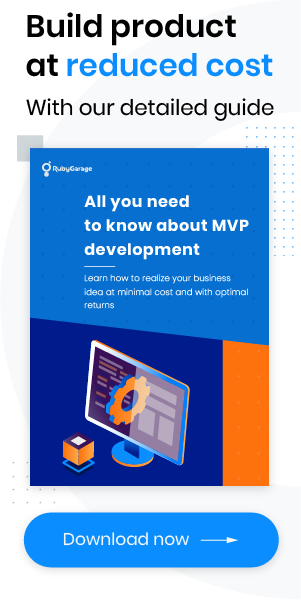 There has always been demand for consulting services in a variety of domains, from education to counseling to finance. The advent of the internet has given a major boost to consulting businesses as consultants have gotten the opportunity to go global and provide their services online.
Would you like to expand your own consulting business? If your answer is yes, then you should arm yourself with the proper gear. An expert who wants to give online consultations needs a variety of tools and services:
Video calling software for direct communication with clients
A messenger and email service for communicating with clients
A calendar for managing appointments
A payment system for receiving money from clients
Using lots of separate tools can be rather complicated and have a negative impact on a consultant's efficiency. To avoid such problems and start a successful online business, experts should use an all-in-one consultation platform.
A consultation platform is the only tool you need to give live online consultations to clients all over the world. Using a single tool for managing appointments, communicating with clients, and receiving payouts streamlines the workflow and makes online consulting extremely effective.
We've written this article to give you an in-depth look at all-in-one consulting software and show you how it can help you start a successful online business.
Benefits of All-in-One Software for Online Consulting
All-in-one consulting software is created specifically for professionals who need a universal tool for online consulting. You may have never heard about all-in-one consulting platforms, so we've decided to show you what problems they solve and what advantages they bring to consultants.
Live Online Communication
Effective, quality communication is the cornerstone of a consulting business. You need to fully understand your client's problems in order to deliver the best solutions.
Online consultations usually require several types of communication:
Video calls for live face-to-face interactions between consultants and their clients. Unlike phone calls, video calls help to build personal trust, which is essential to online consulting.
Live chat for exchanging messages. This functionality can be used separately or in combination with video calls.
Group calls come in handy when an expert needs to consult several clients at once. Group calls also allow consultants to conduct webinars as well as offer e-learning.
File transfer to send educational materials, legal documents, financial papers, and other data to your clients and let clients securely send documents to you.
Screencasts for showing your computer screen during consultations. This functionality is particularly useful for webinars.
Needless to say, an all-in-one consultation platform must support all of these types of communication. Even if you don't need all of them on a daily basis, you should still be able to use any of them anytime.
Also, keep in mind that today more people go online from mobile devices than desktops. According to an assessment by StatCounter, mobile phones and tablets have outpaced desktops in global internet usage (51.3% versus 48.7%).
Both experts and clients must be able to use all-in-one consulting software not only on their desktops or laptops but also on their mobile devices. This means that a consulting platform needs to include mobile applications for iOS and Android for both consultants and clients.
Effective Time Management
Most people usually live a hectic lifestyle as they combine work, leisure, and personal life. A busy schedule can cause lots of problems for consultants: they can forget about appointments, double-book appointments, or simply be late. Needless to say, any of these is a blow to your professional reputation.
Moreover, clients are likely to experience the same problems. Imagine you're ready for a consultation and your client doesn't show up. This means you lose time and revenue. That's why online consultations require a helpful time management tool.
An online consultation platform should come with a built-in calendar that ensures effective and easy time management. This calendar should allow consultants to see how many consultations are booked and for what days and times. From the client's side, the calendar should show when a consultant is available.
Needless to say, consulting software must also support email notifications. In fact, consultants can be notified by email about any updates to their calendars.
Apart from email notifications, an all-in-one consultation platform can automatically send SMS reminders to consultants and clients so that no one forgets about upcoming consultations. You can easily set the time when reminders are sent (1 hour or 30 minutes beforehand, for instance).
A calendar should also allow consultants and clients to cancel or rearrange appointments if need be. If consultants cancel appointments, they can offer a different date and time. In this way, the calendar helps consultants stay on schedule.
If you're already using some other calendar (such as Google Calendar) for managing your schedule, you can easily integrate it with your consultation platform so that all events are automatically added to your existing calendar.
Streamlined Payment Process
As a consultant, you want to have a guarantee that your clients will pay for consultations. This is a rather pressing problem for people who provide online services, as people from other countries may simply not pay, and forcing them to might be impossible. For many experts, this is the strongest concern that holds them back from online consulting.
Requesting an upfront payment before a consultation can be a way out, but few clients are willing to do it. All-in-one consulting software streamlines the payment process and removes such difficulties.
How does it work? When clients book a service, a consultation fee is automatically held on their accounts. It's then transferred to a consultant's account after a consultation is over. This way, consultants are sure to get paid for their services, while clients don't need to pay anything upfront.
Easy Accounting
Paying taxes is an integral part of any business, and consulting is no exception. An all-in-one platform helps businesses simplify accounting and makes paying tax es effortless. Consulting software keeps track of all financial transactions, which means you know precisely how much money you've earned within any period of time.
Consultants can easily collect financial data for further processing and tax calculation. There is, however, an even simpler method of accounting – an online consulting platform can be integrated with accounting software such as QuickBooks that can analyze all financial information and generate accounting reports.
A third-party solution can also help by creating invoices, managing cash flow, and so on. This is particularly useful for independent entrepreneurs who handle all financial matters themselves.
Simple Client Management
Knowing your clients is key to business success. Experts who start giving online consultations expect to get more clients and therefore need to collect and analyze a lot of client information.
An all-in-one online consultation platform features a built-in customer relationship management (CRM) system. This built-in CRM collects and securely stores data such as name, birthdate, occupation, contact information, appointment history, and so on. With a CRM, a consultant can easily manage all this client data.
A built-in CRM allows consultants to carry out targeted and efficient email marketing campaigns. Consultants can select clients (by name, occupation, age, etc.) and carry out a survey or just send promotional emails.
Consulting software also stores a full history of interactions, so a consultant knows when the last communication with each client took place.
Finally, such platforms allow consultants to receive feedback from their clients after each consultation. This functionality helps consultants provide helpful and high-quality services.
Corporate Use
Not all consultants work individually; there are those who run their own consulting agencies and employ other experts to give consultations. Therefore, effective consulting software must be scalable.
An all-in-one online consultation platform should work for corporate use, meaning several consultants must be able to use it. All consultants should have the same interface and functionality.
Meanwhile, clients should be able to choose consultants they want to work with, check their schedules, and make appointments.
Needless to say, there must be an administrator account that can add and delete consultants. Admins should be able to track the performance of the platform and have access to the full client base and payment history, all calendars, and so on.
How Does All-in-One Online Consulting Software Work?
We've just mentioned the most important features of an online consulting platform from the consultant's perspective, but it's equally important to fully understand how this software works for clients. So let's go over the steps a client takes when using this software.
Step #1 Checking a Consultant's Schedule
First of all, a client starts by checking a consultant's calendar in order to pick a date and time for a consultation. As we've just mentioned, an all-in-one online consulting platform can be used by several consultants; in this case, the client needs to select a consultant and then check when he or she is available.
Step #2 Booking an Appointment
Once a client has selected a suitable date and time, he or she moves on to booking an appointment. At this stage, the client needs to pick a payment method and enter payment information.
When an appointment is booked, a client gets a confirmation email about the appointment. Moreover, a client gets reminded of this upcoming consultation some time closer to the date via email or SMS.
Finally, a consultation fee is automatically held on the client's bank account. Of course, if a consultation is cancelled, the reservation is cancelled too and this fee is returned.
Step #3 Holding a Consultation
The next step is the consultation itself. There are several ways to give live online consultations: by video or voice call, by live text chat, or by group call. The duration of a consultation is specified in a consultant's calendar.
Clients can receive consultations from their desktops, laptops, or mobile devices (via a mobile app).
Step #4 Making a Payment
When a consultation is over, the reserved money is transferred from the client's to the consultant's bank account. The speed of the money transfer usually depends on the payment system used by the consulting platform.
Thanks to such a streamlined payment process, consultants are sure to receive payment while clients know in advance how much a consultation will cost.
Step #5 Providing Feedback
At this final step of the online consultation process, clients receive an email with an invitation to complete a brief survey and provide feedback. After receiving feedback, consultants can analyze it and improve the quality of services they provide.
Top Business Domains for Online Consultants
Now that you know how useful an all-in-one online consulting platform can be, you may ask what business domains this software is applicable to. Actually, there are lots of industries with fruitful ground for consulting services, but we've picked the most promising.
Check out this infographic we've prepared on the top business domains for online consultants:
Ready to Boost Your Business With an Online Consultation Platform?
We've described the core functionality of all-in-one consulting software and shown what domains it can be applied to. However, such a platform can easily be tailored to the personal needs of any consultant, so additional functionalities can be added as needed.
Would you like to boost your consulting business with the help of an online consultation platform? If so, drop us a line. Our team can help you develop, launch, and maintain top-notch consulting software.