How to Use Live Chat Software for Business
277029 views
10 min
Jun 22, 2017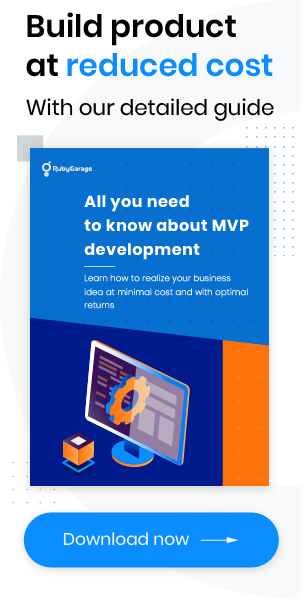 Ecommerce businesses know how hard it is to lead a customer through a sales funnel and get them to purchase goods or services. It's sad, but true: many customers just leave your website without making a purchase.
To address the problem of website abandonment and to increase the profit of your ecommerce business, you can use live chat ‒ an instant messaging tool for rapid customer support that's embedded in your website. Modern live chat solutions serve as integral ecosystems that help you not just provide a customer support and inform customers about website options. You can also convert visitors into leads and actual buyers using live chat for business.
In this post we take a closer look at how live chats help you generate more loyal customers and share tips on how to choose live support software and train your live chat agents.
Benefits of Live Chat for Business
At the first sight, live chats seem neat and swift tools that help you with routine customer support tasks. However, businesses still haven't unlocked the potential of live chats, for example, their proactive approach.
In general, customer support tools are differentiated into reactive and proactive types. For example, email and phone support are reactive ‒ you only start engaging with customers after they initiate a conversation. Live chat is proactive, since you're able to view a user's activity on a website and wedge in at crucial moment, for example, when a client is at the checkout stage.
According to the New York Times article, people do find it difficult to ask for help first. With live chats software, you're able to get the upper hand and offer help whenever you feel it's necessary. In addition, there are other advantages of live chat software for business you should pay attention to:
1. Fast Response
The competitive advantage of live chat over traditional client support tools like telephone and email is its speed.
Calling by phone is traditionally a frustrating experience: often, the line is busy or there's no response. According to an American Express survey, around 67% of people hang up after not succeeding to get in touch with a live person on the other end.
Emails cause delays in communication as well. Compared to a live chat, people don't rush to reply to emails, so replies may take up to 24 hours.
Live chat is built on top of instant messaging technologies, so a customer is able to briefly describe a problem and get an immediate response. Most live chat software enables operators to get a preview of what a recipient is typing. Therefore, operators are able to provide replies even before questions are asked. A nice advantage of live chat is a timer that can let customers be sure they'll get a reply in a specific timeframe, such as 30 seconds or one minute.
2. Convenience of Usage
In customer support, it's important to reduce the effort required on the customer's part to get the desired result. Your customers don't want to reach for their cell phones to dial a number and follow numeric options; neither do they want to fill in a form on your website with their personal details so you'll reach them via email.
A live chat works straight in an online store's page, so customers don't have to interrupt their shopping experience to have their questions answered. Forrester Research has found that having live chat on a website while shopping is important to 44% of ecommerce customers.
Moreover, people are comfortable with live chats because they aren't as intimate as telephone calls. Live chats free your customers from keeping up a conversation with a stranger; instead, your customers can type their questions whenever it's convenient for them and avoid too much personal contact.
3. Improved Customer Loyalty
According to an article by the American Marketing Association, 2017 is the year of building strong relationships with customers. To win a battle for a client, you have to be a brand with an excellent reputation and provide timely service.
Customers, in turn, admit that customer service is a top reason why they become loyal to a brand: great customer service was important for 97% of respondents.
Live chat is the preferred tool for resolving issues; as many as 56% of US respondents preferred a live chat over a phone call. People point out the effortlessness and immediate response that is inherent to live chats.
4. Reduced Costs
Most customer support tools including live chats require a human workforce, so live chat can't 100% reduce your costs and automate the whole process.
However, a great advantage of live chat is that it allows for multitasking. This means that support operators are able to switch between chat windows and keep a few conversations going at the same time. Therefore, you're able to reduce workforce costs (fewer people handle more tasks) and cut response times.
In addition, live chats don't require investments in expensive equipment and toll-free numbers as telephones do, so pricing for live chats is much cheaper than for telephone calls.
5. Valuable Insights
Live chat software for business provides comprehensive reporting and analytics tools that allow you to stay up-to-date with staff performance and customer satisfaction.
While telephone support can be recorded too, further analysis of phone calls can be difficult and time consuming, since it's pretty inconvenient to listen to each conversation or transcribe voice records.
A common reporting functionality of live chat software includes metrics on total chats, customer satisfaction, response time, duration of chats, and number of available operators.
Live chat can help a business get reports that allow them to:
‒ Evaluate staff performance. Data on the workload of each operator, such as number of fulfilled chats and resolved issues, gives the opportunity to adequately assess each employee.
‒ Optimize your workforce. Metrics like wait time and number of queued clients can help plan the workforce required to serve each client as fast as possible.
‒ Get insights on customer satisfaction. Surveys and ratings show if all customers' inquiries were resolved and how satisfied customers were.
How to Choose Live Chat Software
When you start looking for live chat software, you realize how many versatile options there are. In order not to get lost in the sea of offerings, consider these tips for choosing a live chat provider that's suitable for you.
1. Choose the Features You Need
The rich functionality of live support software can disorient you from the very start. To pick features wisely, consider the size of your business and your business goals.
For example, if you have three to five representatives on a support team, you don't need an advanced piece of software that'll charge additional fees for scalability and customer handling. Go for live chat providers that target small and mid-sized businesses, like Freshchat or Whatdesk, that are capable of typical live support features and, if needed, extra functionality.
2. Consider Deployment Type
Live chat software is also differentiated according to how it's deployed: web-based or locally installed.
A web-based deployment means that software is delivered according to a SaaS (Software as a Service) model. SaaS software is convenient: you don't have to install software on your servers and hire a team of specialists to maintain it. Instead, you use SaaS software straight in your browser and the maintenance, like necessary updates and fixes, is done by the provider's team.
Installed software needs to be set up on your computer or a mobile device. This model isn't as popular as SaaS; however, some providers allow users to deploy software by installing it on their devices. For instance, LiveChat, Chatra, and HappyFox Chat provide both a SaaS version and installed software that can be run on Windows and Mac operating systems as well as on mobile platforms like Android and iOS.
3. Make Sure Live Chat Software Integrates with Online Services
If you're already using a CRM like Salesforce, consider purchasing live chat software that integrates with that CRM and with any other service you use. Integration is convenient: you can get instant access to necessary information right in a live chat.
Integrations and plugins let you connect with third-party services such as:
Ecommerce platforms like Shopify, Volusion, and BigCommerce
Customer relationship management (CRM) software like Salesforce and SugarCRM
Email marketing tools like MailChimp and Bronto
Social media like Facebook, Google+, and Gravatar
Analytics tools like Google Analytics
Ticketing systems like Zendesk
File sharing services like Dropbox
Desktop sharing software like Join.me and TeamViewer
Invoicing services like FreshBooks
Team communication tools like Slack
Quite often, live chats (LiveChat, Zoho SalesIQ, Olark) provide APIs that allow for integrating with a larger number of services. In this case, you'll need a developer's help to create the necessary integrations.
How to Train Your Live Chat Agents
Live chat undoubtedly improves the customer experience and boosts conversion rates. Without a well-trained team, though, all your efforts may be counterproductive. Here are some tips that'll help you take advantage of live chat software to the fullest:
Improve empathy. Remember that the main goal of live chat for business is to help your clients, so support agents should be empathetic and patient. For example, your live chat agents might use reassuring phrases like "you're totally right" or "let me know if I'm getting your issue right" so that customers feel special and confident that their question is being solved.
Sound polite. Politeness and a gentle sense of humor lead to a "wow" effect among your customers. For example, the 6pm team gives casual compliments ("By the way, I adore the bag you've ordered!") while chatting with their clients, thus breaking the ice and gaining loyal customers.
Mix canned messages and an agent's own phrases. Canned messages can be lifesavers: they save time and allow for concurrent live chat sessions. However, make sure your support team mixes canned messages with their own phrases so your agents don't sound too robotic. Live chat is about humans, not pre-made answers.
Avoid spelling and grammar mistakes. Typos and spelling and grammar mistakes have nothing to do with a productive conversation via live chat. While typos may simply be irritating, incorrect spelling and grammar may cause misunderstandings and disorient your customers. To prevent this issue, you can choose live chat software with built-in spelling and grammar tools. One of such helpful writing tools is Grammarly.
Use real photos and names. Don't try to fool your customers with Shutterstock pictures and fake names of your agents. Your customers expect to talk to real people on live support, so use real names and pictures to build rapport and a sense of trust toward a live chat representative.
Talk the client's language. Talk to your clients in simple and concise language, especially when asking questions, in order not to tangle the conversation. Also, avoid professional jargon and foreign and ambiguous words that your customers may not understand or that may confuse.
Online chat support can significantly boost conversion rates and turn your visitors into your loyal customers thanks to the effortless experience and speed it provides. Luckily, the modern market for live chat solutions offers many choices, so it's up to you what tool to pick. If you feel like discussing or comparing chat solutions for business, feel free to mention us on Twitter or message us on Facebook!