3 Types of Real Estate Software You Can Capitalize On
20863 views
7 min
Jun 01, 2019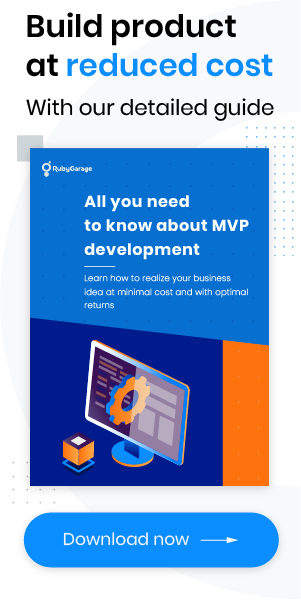 Savvy real estate business owners know that real estate software programs can automate routine tasks and manage the entire deal cycle from the initial request through matching listings to negotiations and closing.
Forty-eight percent of real estate firms, however, find it difficult to keep up with modern technologies and struggle to choose the right software to get ahead.
This is why we've selected three types of real estate management software programs that you'll never want to stop using. Check out their functionalities to find the perfect fit for your business. We'll start with software that automates customer relationship management (CRM software).
Real estate CRM software
Since the client is the most important participant of any property deal, maintaining strong relationships with clients is the number one priority for real estate agents and property managers. You can use customer relationship management software both as a communication tool and a marketing tool for your business. CRM software helps agents and managers handle client relationships.
Core features of real estate CRM software include:
Managing contact data ‒ Using a CRM, you can store important contact information such as names, phone numbers, home addresses, and email addresses in one place. You can also track, edit, search, and cross-reference this data across fields.
Handling purchase and sales information ‒ With a CRM, you can easily keep track of your clients' purchases, sales, and preferences. You can leverage this information to discover trends in your local market.
Lead generation ‒ CRM software provides information about housing inventory, referrals, and prospective sales and purchases. Real estate professionals can use this data to run lead generation programs.
Contract and transaction management ‒ CRM solutions let you upload contracts and share access to them with individuals who are party to transactions. In addition, they let you manage deadlines for transactions.
Follow-up system ‒ The client database in a CRM offers ample opportunities. Once you log into your CRM, you can see all of your clients and how they prefer to be contacted: by phone, email, or on social media. This way you can direct your follow-up efforts in the right direction.
Many companies create management solutions for the complete customer relationship lifecycle. Among the most popular are Zoho CRM, Pipedrive, and Propertybase.
Zoho provides online customer relationship management software that helps agents manage contacts, segment customers, run email marketing and lead generation campaigns, and track referrals. Although many users admit that Zoho CRM is easy to use, some say that the reporting engine leaves a lot to be desired: only the most trivial filters are available.
Pipedrive software is based on the sales pipeline management methodology, where pipelines display properties and contacts according to their stages in the sales process. All you need to do is drag and drop deals in the pipeline view. In Pipedrive, you can find a lot of filters, encrypted data backups, secure hosting, and hundreds of integrations (Yesware for marketing analytics, RightSignature, MailChimp, Google Maps, etc.)
Propertybase is a real estate CRM built on the Salesforce platform. With Propertybase, agents can track comparables in their own databases, manage deals, use rich analytic tools, and forecast commissions. Propertybase also offers a host of add-ons and applications. For instance, you can integrate with Geopointe to plan your day and get to the right locations on time.
Real estate management software
Real estate property management software helps real estate managers automate and track back-office operations, property-related operations, and finances. When it comes to property management software, look for the following features:
Accounting and budgeting ‒ Property management software allows you to implement efficient bookkeeping workflows and handle check writing, bank reconciliations, financial reporting, and fixed asset depreciation.
Maintenance management ‒ Using property management software, you can coordinate and control the work of both your staff and outside vendors. Advanced scheduling features can help you optimize availability of labor and equipment to increase overall performance.
Rent payment processing ‒ Property management software lets property managers collect rent from tenants in a timely and effective manner. Many solutions support online payments and even enable managers to accept electronic (ACH) payments.
Tenant management ‒ Property management solutions allow you to create a tenant database with contact information, payment and service history, renewals, and rent schedules. Most property management software is equipped with tenant screening functionality so you can get useful insights on credit data and criminal history records to find the most desirable tenants.
Property tracking ‒ With property management software you can easily track property assets and values, look through vacancies and property descriptions, and check tenant histories.
Investment management ‒ Property management solutions include tracking existing investments, handling disbursements, and even identifying prospective investors.
Document management ‒ Real estate management software helps you manage essential documents: insurance, lease agreements, 1099s, official notices, and others.
Additional features ‒ Property management solutions include a range of additional functionalities, namely notifications and alerts (e.g. for overdue rent), integration with internet listing services, reporting, and analytics.
The leaders in the property management software market are Buildium, Turbo Tenant, and ResMan. Buildium is a web-based property management solution offering automated features such as rent and late fee reminders, tenant lease tracking, and on-demand reports. Buildium integrates with Zillow, Trulia, Craigslist, and other free marketing websites and meets the needs of residential and association properties.
Turbo Tenant is free property management software for property managers to market rental properties, get credit reports and perform criminal background checks on tenants, and collect rent payments online. Turbo Tenant aims to make rental leasing simple and painless.
ResMan is cloud-based property management software designed for multi-family properties. It helps property managers handle finances (billing, invoicing, expenses, and taxes), calculate late fees, track rent and vacancies, and process payments. Additionally, ResMan provides owner and tenant portals.
Augmented and virtual reality software
Augmented and virtual reality technologies are seeping into our everyday lives. We've already seen Pokemon jumping around on our sidewalks and in our parks. Now, these technologies are taking on the real estate market.
Augmented reality (AR) and virtual reality (VR) are gaining traction with real estate professionals because they can deliver unique experiences and perspectives to potential buyers. AR and VR tools offer computer-enhanced virtual tours of properties and let customers virtually see the home before purchasing.
The main features of AR/VR software include:
3D product visualization ‒ Using reality technologies, agents can showcase the entire infrastructure of a residential complex in 3D interactive models. These models are much like holograms, only the client can modify features of the home such as paint color and try out different pieces of furniture. 3D modeling allows buyers to even look at properties that are under development.
Drag-and-drop object upload ‒ With AR/VR tools, agents can upload photos of sections of property and organize them to give homebuyers the best viewing option.
Object recognition ‒ Prospective buyers only need to point their smartphones at a building or street to view information about properties for sale. Buyers can also get insights about local kindergartens, schools, hospitals, grocery stores, and malls, and get directions to them via Google Maps.
Augmented and virtual reality technologies open new marketing and advertising possibilities for the real estate market.
Interactive advertisements by printing catalogs and billboards сombined with augmented reality apps
Using geotags to locate properties for sale in the real world so that buyers can easily discover them
Animating call-to-action buttons such as get in touch
Engaging more clients thanks to wide coverage with apps on the Google Play Store and Apple App Store
Do you want to know more uses of AR and VR in the real estate industry? We've recently published an article devoted to this theme.
If you still think that your real estate agency doesn't need an AR or VR upgrade, think twice. Seventy-one percent of customers say they would buy from a vendor more often if they used augmented reality to show property, and 77 percent of customers want to use augmented reality to see product differences such as color and style. This is what the future looks like.
Software to meet real estate needs
If you want to improve your client engagement and arrange automatic marketing campaigns, choose real estate CRM software. If you want to let clients visualize your products and services, adopt AR and VR solutions. And, of course, you can always combine these options.
Do you have any ideas for how to optimize your real estate business with software? Contact us and we'll help you realize your vision.