Five Innovative Ways You Can Use Virtual Reality in the Real Estate Business
183779 views
9 min
Jan 06, 2020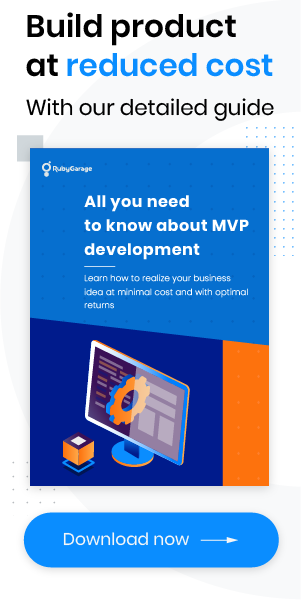 Have you ever bought or sold a property? Then you know how the real estate business works.
Typically, a real estate agent provides a long list of properties to the client. Afterward come the explanations, negotiations, and finally the real-life visits to houses and apartments. This workflow has remained the same for decades, but in fact it's inconvenient and time-consuming not only for realtors but for homebuyers as well.
However, there's a game changer and it's already transforming the way the real estate industry functions – virtual reality (VR). The power of VR technology can help real estate agents grow their business, get more clients, and deliver top-level services. It's particularly important to adopt this new technology today when – according to a survey by the National Association of Realtors – 44% of clients search for properties on the internet first.
So would you like to find out how realtors can use virtual reality technology in real estate? Keep on reading!
How You Can Use Virtual Reality in the Real Estate Business
For many people, virtual reality is associated with video games and entertainment. This technology, however, has huge potential in the real estate industry. We've selected the most common uses of VR in this sphere.
Virtual Property Showcases
Typically, clients visit multiple properties before deciding on the one they want. This requires a lot of time and things get complicated if a property is far from where a client lives. In this case, visiting a property is not only time-consuming but can be expensive.
VR technology helps solve these problems, allowing millions of people to virtually visit properties without leaving their homes. Simply put on a VR headset and you can experience immersive, three-dimensional walkthroughs of properties. In a matter of minutes, potential buyers or renters can virtually visit dozens of locations and decide which are worth visiting in person.
Here's an example of how Matterport creates virtual tours for real estate agents and helps them reach out to potential clients with the help of VR technology:
There are two types of 3D virtual tours:
Guided visits resemble conventional promotional videos but are either fully virtual or in the form of 360-degree videos (which are considered a type of VR). Guided visits are perfect for existing properties as they're rather simple to make – you just need a panoramic camera to capture 360-degree video. For 360-degree videos, no programming or sophisticated rendering are needed. Of course, your clients should wear a VR headset (though a simple device such as Google Cardboard is enough) to get the most immersive experience.
Interactive visits let users choose where to move within a property by clicking on special hotspots in the field of view. Creating interactive virtual home tours is more complicated, but they're more interactive than guided 3D virtual tours so you can more efficiently show properties.
Virtual Staging
Imagine showing an empty property with no or very few pieces of furniture. Now imagine exactly the same house or apartment but full of furniture and looking cozy and appealing. Which of these would be easier to sell? The answer is obvious.
And the statistics prove it: according to a Profile of Home Staging report by the National Association or Realtors, 77% of real estate agents say staging helps buyers associate a property with their future home.
Though staging is a great way to market properties, it requires investment, particularly if you're selling newly built properties. Virtual reality technology is a great way for realtors to market staged properties with very little investment. Companies such as roOomy offer VR staging services to real estate agents.
VR allows you to create stunning 3D real estate tours and get properties staged so that your clients can check them out.
Architectural Visualization
Marketing a property that isn't constructed yet has always been a challenge for real estate developers and agents. You've probably seen large three-dimensional models that show a new property or neighborhood. These models help potential buyers imagine the architecture.
When it comes to interiors of these new constructions, real estate agents create large showrooms with full-scale models of apartments. Needless to say, these marketing methods require considerable investment. Virtual reality can effectively solve this problem and allow potential homebuyers to carefully check out both the exterior and interior of yet-to-be-built properties.
Thanks to VR, architectural visualization has become much cheaper and a lot more immersive. Real estate agents can use VR technology to show both the exterior and interior of properties that aren't built yet so that clients can get a clear look at what's being offered.
Virtual Instructions for Tenants
Real estate agents and landlords need to communicate with tenants a lot. This seems like a simple task, but what if your clients keep calling you and asking how to use a thermostat or where a certain switch is? This can be a problem for businesses that offer short-term vacation rentals.
Virtual reality technology helps landlords communicate efficiently with tenants. Tenants can simply put on VR headsets and experience 3D virtual tours. This takes quite little time but due to the immersiveness can be extremely helpful.
3D real estate tours help tenants understand how utility services at a property work so they can avoid difficulties and unnecessary contact with landlords. This application of VR technology is particularly useful for the vacation rentals industry due to the high turnover rates. Virtual instructions for tenants improve the customer experience and bring benefits to both guests (who can enjoy a pleasant stay) and landlords (who don't need to personally instruct scores of guests on a regular basis).
Virtual Commerce
It's impossible to imagine the future of VR for real estate without commerce. We've already spoken about 3D home tours and staging, but now imagine that clients can make changes to what they see.
For example, let's say a homebuyer is taking a 3D real estate tour but wants to make changes to the interior. They could go to an online store, choose a different piece of furniture, and add it to their three-dimensional tour. By making these changes, they can style a property according to their preferences.
Moreover, even if clients make no changes to the interior of a property, they might be interested in buying pieces of furniture, curtains, and other items that are showcased in the virtual tour. In this case, they can immediately visit a virtual store and order them.
Benefits of VR Technology in Real Estate
Although you already know some practical uses of virtual reality in the real estate industry, you might still have doubts as to whether it's worth it. Well, it is. And to prove the point, have a look at our shortlist of the biggest benefits that virtual reality provides to real estate agents.
#1 Saves Time
This is probably the biggest benefit – virtual reality solutions save time for both clients and realtors. Thanks to VR, there's no need to travel from one property to another and sit in traffic jams. Instead, clients can simply put on VR headsets and enjoy immersive three-dimensional tours.
Today, many people don't have their own VR headsets. But in this case, a real estate agent can get one and conduct virtual tours in their office. As virtual reality devices become more widespread, the majority of people will be able to take VR property tours without leaving their homes.
Moreover, the use of virtual reality in real estate means that all listed properties are open around the clock. With the help of VR headsets, homebuyers can visit houses and apartments literally any time, without realtors needing to spend a second of their time.
#2 Builds Emotional Connections
Virtual tours of houses and apartments help your clients visualize each property. Unlike traditional visits when everyone is in a hurry, potential buyers can take VR home tours at a time that's convenient and can focus their attention on details.
Full immersiveness of virtual house tours creates an emotional connection and engages clients a lot more efficiently than conventional 2D images, which may look quite a bit different from how a property looks in person.
#3 Offers Global Reach
Real estate agents know quite well how much time each client requires. Arranging visits, showing properties, negotiating terms and prices – all of these tasks are extremely time-consuming, so it's no wonder that the average realtor works with a relatively small number of clients.
Virtual reality can change this. Since most properties can be shown through virtual tours, realtors can work more productively. Also, it doesn't matter where your clients live. VR helps you showcase properties even to long-distance buyers. Of course, this means you can work with more clients and process more inquiries.
#4 Saves Money
Developing feature-rich 3D virtual tours may seem expensive, but think of the investment in traditional real estate marketing. Not only do you need to stage properties, you also need to provide high-quality pictures and lots of print materials (particularly for new properties).
Virtual reality helps you save a lot of money by using the power of 360-degree videos and computer graphics. Today, making a guided video tour around a property requires just a panoramic camera and basic rendering.
#5 Instant Sense of Ownership
Nudging clients toward making a purchase or signing a rental agreement is the most challenging task for most real estate agents. And that's when VR home tours come in handy: they allow clients to virtually visit properties when they want and for as long as they want. This establishes a sense of personal connection and ownership.
You can enhance the customer experience by providing virtual tours with lots of interactive add-ons such as mortgage calculators, information about similar properties, and descriptions of neighborhoods. This will help your clients get all the information they need about properties before contacting you and asking to arrange real visits of houses or apartments they like most.
Wrapping Up
Virtual reality technology has already started to transform the real estate industry. However, so far it's mostly just been large real estate agencies such as Sotheby's that are providing virtual tours for some of their properties. More real estate agents are likely to follow suit and use the benefits of VR to make their work more efficient.
The simplest forms of virtual home tours (360-degree videos and photos) are accessible to any realtor. As for more immersive and sophisticated VR experiences, there are lots of companies that can help real estate agents create them.
Virtual reality is going to become a big thing, and it will transform many industries. If you want to stay updated on how businesses can implement VR and other new technologies, subscribe to our newsletter.