Build a custom multi-vendor marketplace fast and cost-efficiently using our MarketAge solution

Launch a custom B2B marketplace for any type of products with MarketAge

Launch a unique, custom-functional B2C marketplace at minimum effort with MarketAge white-lable product

Reduce costs to build an easy-to-use and reliable C2C marketplace using our MarketAge solution

Create an online store with unique design and features at minimal cost using our MarketAge solution

Get a unique, scalable, and cost-effective online marketplace with minimum time to market

Get a cost-efficient, HIPAA-compliant telemedicine solution tailored to your facility's requirements

Get a customizable chat solution to connect users across multiple apps and platforms

Improve your business operations and expand to new markets with our appointment booking solution

Adjust our video conferencing solution for your business needs

Scale, automate, and improve business processes in your enterprise with our custom software solutions

Turn your startup ideas into viable, value-driven, and commercially successful software solutions

Discover our software engineering culture, what principles we follow to make our clients succeed

Our BA office helps clients choose the right development strategy and get maximum value at minimum risk

Find out how we manage development risks, ensure on-time delivery, and prevent budget overruns

We create clear, intuitive, and functional designs to solve specific business problems of our clients

See what techniques and principles we follow to engineer top-tier software products at RubyGarage

See how our QA office ensures zero usability and functional issues in every product we deliver to clients

Discover more of RubyGarage's culture, values, and strengths

Develop your product in a clear workflow aimed to save your time and budget and boost the quality

Join our team to build a successful career in software development. See open positions at RubyGarage
What Software Do You Need to Set Up an Efficient Call Center?
25166 views
8 min
Feb 08, 2018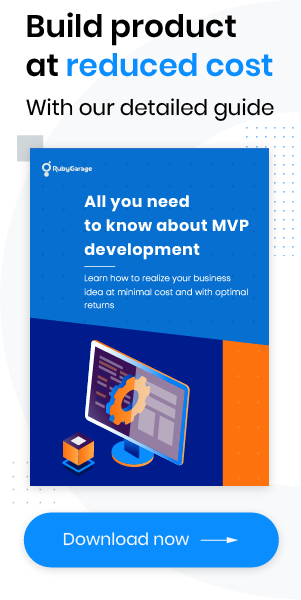 Customer support is an essential part of the customer experience as it helps businesses quickly resolve customers' problems. But here's the question: What method of customer support should you use? Email? Live chat? Chatbot? Something else?
Although we're in the digital age, a survey by international consultancy Deloitte reveals that the majority of people still prefer being assisted by phone.
Setting up a call center, therefore, gives you a competitive advantage and helps you deliver a great customer experience. But what kind of software do you need for a call center? There are lots of solutions on the market, so making the right choice is challenging. Read on to learn about call center software and what functionality it offers.
Types of call center software
Before selecting software for your call center, decide what kind of call center you need: inbound, outbound, or mixed. Customer support agents usually deal with incoming calls, though they may need to call customers as well (to follow up on cases, for example). Typically, call center software supports both inbound and outbound calls.
Next, you should choose the type of call center software you need. Without going too deep into detail, call center software is broken down into two categories based on where it's hosted: on-site or in the cloud. According to a survey by the Contact Center Network Group, 77.5% of call centers still use locally installed software, although cloud-based solutions are becoming increasingly popular.
Let's briefly go over these two types of call center software.
On-site (also called on-premise) call center software is deployed in your own data center. Your employees are responsible for installing, maintaining, and updating both hardware and software. Accordingly, this requires considerable upfront investment.
Cloud-based call center software is hosted in the cloud, which means that a third-party service provider is in charge of all hardware and software. As the client, you simply log in and use this software via a web browser. As usual for web-based software, cloud-based call center software is provided as Software as a Service (you can learn more about cloud services in this article).
Have a look at the advantages these two types of call center software provide:
Must-have functionality for call center software
As soon as you've decided on the type of software for your call center, you should carefully determine the functionality you need. Modern call center software (particularly cloud-based software) offers a lot of different features that help businesses build customer support centers.
There are some major features, however, that any call center software should have in order to be efficient and convenient in day to day use.
Handling calls
Software for call centers must provide ample call handling capabilities. First of all, it should be flexible in its support for phone numbers. Most cloud-based call center software providers allow you to either integrate your existing phone number or select one or several virtual phone numbers. Second, even if you need a call center primarily for handling incoming calls, you should still be able to make outbound calls, so the software you choose must also support this.
Let's highlight some other crucial features that your call center software must provide:
Call control so that your call center agents can hold, mute, forward, and end calls
Call recording to ensure the quality of your agents' work
Blacklisting to block spam and bots
Call queue management so you can set up a queue while callers wait for an agent
Automatic ticket creation to make sure all issues raised by callers are resolved by your call center team
Routing
Having agents working at your call center is great, but it's essential to guide callers to the right agents who can solve their problems. Therefore, make sure that your call center software provides routing capabilities that will enhance the customer experience and streamline your call center's workflow. Here's a list of features you should pay attention to:
Interactive voice response (IVR), which automatically routes callers to the right agent or department; usually an IVR system works through voice input or keypad selections
Forward-to-phone, which enables your call center agents to respond to calls even when they aren't in the office
Queue callback, which allows callers to request a callback instead of waiting in a queue
Business hours management to inform callers about the availability of your call center team
Contact management
We've already mentioned that businesses need call centers to provide support to their customers. That's why software for call centers should come with powerful contact management functionality. Agents must be able to access detailed information about customers and their interactions with your business in order to provide top-quality customer service.
What minimum set of contact management features does any call center software need? Here are the most important:
CRM integration so you can integrate your CRM with your call center software
Interaction history so you can keep track of all cases when customers contact your call center to better understand your customers and resolve their issues quickly
Caller ID so your agents can see detailed information about each caller and provide personalized support
Monitoring and performance
No business can be successful without reporting and analytics. Call center software should provide you with detailed performance-related information so that you can check whether your call center is functioning properly and your agents are doing their jobs well. Without monitoring and reporting, customer support can become completely inefficient. What features should your call center software have to keep you informed about the center's performance?
Call monitoring allows you to discreetly listen to both inbound and outbound calls. This helps you check how well your call center agents are doing.
Performance monitoring provides you with overall performance analytics such as call load and number of missed calls.
Agent ranking lets you gauge the performance of each call center agent. For example, it's important to know the speed of answering calls as well as the average duration of conversations with clients.
Feedback monitoring helps you easily receive feedback on the performance of your call center so that you know whether callers are satisfied.
Popular SaaS solutions for call centers
Now that you know what types of call center software are available and what must-have functionalities they should provide, let's take a look at several popular SaaS tools for call centers. Why not on-site solutions? The reason is simple: SaaS call center software is more affordable and easier to use, so most small and medium-sized businesses go for it.
LiveAgent is a multi-channel cloud-based helpdesk that provides all the functionality a call center needs, including inbound and outbound calls, internal calls, hardware phone support, and computer-to-computer calls. LiveAgent also lets you provide customer support through live chat and social networks. Plus, it comes with lots of integrations that let you greatly expand its functionality. Finally, this cloud-based call center software provides an API to exchange information with third-party applications.

This cloud-based call center software helps businesses streamline sales and improve customer support. CrazyCall enables businesses to make and receive calls, register international phone numbers, and get detailed analytics and reporting. This SaaS call center software is easy to use in a browser. CrazyCall is focused on secure cloud telephony: it encrypts all sensitive information and businesses can add additional levels of data protection such as two-step verification.
Aircall provides fully-functional cloud-based call center software that comes with lots of features including advanced call handling and routing capabilities, collaboration functionality, and detailed analytics. It's easy to integrate Aircall with popular CRMs such as Salesforce, Zoho, and Hubspot. Additionally, the Aircall API helps businesses integrate this cloud-based call center software with third-party tools. Aircall is available for desktop and mobile.

Talkdesk is a complete browser-based platform for call centers that offers rich functionality. Along with call handling and routing, Talkdesk easily integrates with over 25 applications (including Salesforce and Shopify), allowing businesses to offer efficient customer service. Talkdesk provides businesses with a number of helpful tools. Email notifications, for example, inform agents about missed calls, while desktop notifications allow agents to accept calls even when doing other tasks on their computers.
Zendesk Talk is a piece of cloud-based call center software that was developed to facilitate phone support. This solution provides excellent call handling capabilities and real-time analytics. Zendesk Talk even allows businesses to offer text-based support by receiving SMS messages from customers and sending out SMS notifications. This cloud-based call center software prioritizes reliability. If the platform experiences an outage, the failover feature diverts calls to an alternate number so that customers can get assistance no matter what.
Ready to set up a call center?
Are you ready to select call center software for your business? Whatever software you're exploring ‒ whether cloud-based or locally installed ‒ consider opting for a custom solution.
A custom solution provide all the benefits of a cloud service but can be perfectly tailored to your business. SaaS tools come with lots of functions; some of these tools may not be useful to you at all or may not have some features you actually need. Custom call center software can provide precisely the functionality you need.
If you're interested in boosting your business with custom call center software, tell us about your project.
Subscribe via email and know it all first!