How to Improve a Ready CRM Solution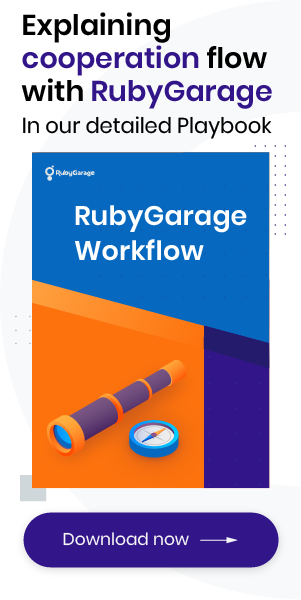 All small and medium-sized businesses (SMBs) – as well as huge enterprises – aspire to improve their business processes. And we must understand our customers to optimize and personalize our business processes. To build a customer-centered business, we need to gather and analyze information about our clients. Most businesses use some form of Customer Relationship Management (CRM) software to help them better connect with their customers.
We can identify three key benefits of using Customer Relationship Management software:
You can personalize your business according to your customers' needs with a CRM strategy.
You can gather and analyze data about your customers' preferences.
You can determine the best direction in which to develop your company.
When implementing a Customer Relationship Management strategy, you'll have to choose between building a CRM tool from scratch and using ready third-party CRM software. To know which option is right for your business, consider the following:
First, although enterprise providers – Microsoft, Salesforce, and others – supply flexible CRM tools, you'll still need to set up their software to meet your company's particular needs. Implementing ready CRM software can still be a challenging task.
Second, consider the size of your company. There's no need to purchase a subscription for a super-advanced CRM solution if your company won't use it to the fullest. CRM tools such as Microsoft Dynamics and Salesforce are bloated with functionality your business might not need. For a small or medium-sized business, it's often best to install and improve on a simple piece of CRM software. One such solution is Fat Free CRM.
This article will help you understand why it's a good choice to use Fat Free CRM for your small to medium-sized business. We'll also explain what features can be added to a Fat Free CRM application.
What's Fat Free CRM?
Fat Free CRM is a Customer Relationship Management application built with the Ruby on Rails framework. Fat Free CRM software is designed to help small to medium-sized businesses manage contacts, leads, and marketing campaigns. Fat Free CRM provides a simple, efficient interface with a minimal set of features that every SMB needs.
Fat Free CRM has eight tabs that let users view, enter, and save data:
Dashboard (aggregates information from other tabs);
Tasks (helps manage your workflow);
Campaigns (helps create and manage data related to marketing campaigns);
Leads (allows sales managers to manage data about leads);
Accounts (manages current accounts of customers);
Contacts (manages contacts);
Opportunities (a tab for sales managers to manage deals that can be closed);
Team (a tab with statistics about all marketing and sales representatives).
Each tab provides enough functionality to handle data related to leads and marketing campaigns. You can try a demo of Fat Free CRM to get a feel for this Ruby on Rails application. To use this demo version, just enter 'aaron' as both the username and password.
What Are the Benefits of Fat Free CRM?
Custom software answers best to specific business needs. But building your own CRM application is costly and takes time. Ready-made CRM software, such as Fat Free CRM, provides you with minimal functionality that's usually enough for an SMB. Below, we've listed several reasons why SMBs should consider Fat Free CRM.
Far Free CRM Is Free
Fat Free CRM is an open-source solution and is completely free. Other ready-made CRM solutions, provided on a Software as a Service model – such as Oracle's CRM On Demand – require a subscription fee per user per month. In other words, if more sales representatives and marketers start using the software, you'll pay more to your CRM provider.
Fat Free CRM, on the contrary, allows many users to employ their software without charging for anything.
Fat Free CRM Has Just Enough Functionality
We can't directly compare Fat Free CRM with full-featured CRM software like Salesforce. Fat Free CRM is less advanced than any enterprise-level CRM solution. But this is a drawback and an advantage at the same time.
Fewer features in Fat Free CRM means you'll have to develop additional functionality, which will cost time and money. On the other hand, you have an opportunity to add the functionality that your company will actually use. That said, if you're planning to start small with Fat Free CRM only to develop it into an enterprise-level CRM solution, it's best to consider more advanced, ready CRM software that can save development efforts over the long term.
Employee Training is Simple with Fat Free CRM
Since Fat Free CRM isn't bloated with countless functions, it's easy for marketers and sales representatives to learn the interface and start using it to get real results. Marketers and sales managers won't have to scrutinize graphs and follow countless pipelines. Adding and removing leads, events, and opportunities is straightforward – as is adding or removing any other information.
Fat Free CRM Can Be Hosted On-site or in the Cloud
Fat Free CRM doesn't provide any hosting. You have two options to host your Fat Free CRM application. You can deploy Fat Free CRM on in-house servers. Or you can rely on cloud hosting services such as Heroku or AWS Elastic Beanstalk. Heroku is the preferred cloud solution, as is indicated on Fat Free CRM's official website.
How to Improve a Ready CRM Tool
Customer Relationship Management software can offer tons of functionality. But in reality, small and medium-sized companies might not need all those functions – that's why free CRMs were developed. Fat Free CRM offers only baseline features. In a sense, Fat Free CRM is like a Minimum Viable Product.
But Fat Free CRM's minimal functionality can be extended to satisfy the more complex requirements of your company. We'll suggest several features to complement Fat Free CRM below. Additionally, we'll point out what you'll need to do before using this 'developed' (or customized) version of Fat Free CRM.
Fat Free CRM Deployment
Since Fat Free CRM isn't a hosted solution, you'll need to deploy your Fat Free CRM instance somewhere. As we've mentioned, one option is to install Fat Free CRM on your own servers. But this option is advisable only if you can install Fat Free CRM as a gem in your Ruby on Rails app that's already deployed on-site. Deploying only a small CRM application on-site isn't reasonable, as it requires development and support of server infrastructure.
The best option for most businesses is to choose a Platform as a Service cloud hosting provider, such as Heroku or AWS Elastic Beanstalk. With these hosting services, deploying and maintaining Fat Free CRM applications is quite simple.
Email Integration
Email is vital for any company. Fat Free CRM allows sales representatives to save primary and secondary emails in their lead profiles. But to send an email to a lead or to a team member, a sales representative has to use Gmail, Outlook, or some other email client. Thus, it becomes increasingly difficult to manually synchronize email communications with data in the Fat Free CRM.
To keep your data up-to-date, consider email integration as the top priority when developing custom features for Fat Free CRM.
File Sharing
File sharing is another must-have feature for any CRM tool. Adding documents, presentations, and other marketing materials is valuable. You have two options if you want to add file sharing to Fat Free CRM. You can consider integration with a third-party storage service such as Google Drive, Dropbox, or OneDrive. Or you can save all data directly on your servers or in your private cloud where your Fat Free CRM instance is hosted.
Shared Calendar
Fat Free CRM allows users to specify dates for all tasks and meetings. But these tasks and meetings are listed one by one and grouped by day or week under the same tab. To improve navigation and searchability, the Fat Free CRM Dashboard can offer a shared calendar. A shared calendar will help users view each other's schedules and adjust their workflows accordingly.
Integration with Third-Party Plugins
Your Fat Free CRM instance can benefit from third-party plugins. For example, you can extend Fat Free CRM with project management and time tracking plugins. Integrating plugins – or creating your own – can easily be done by your developers.
In summary, consider Fat Free CRM as a solid Customer Relationship Management solution – and one of the best free CRM software options. Developing with Fat Free CRM will cost less time and money than installing and tuning a huge enterprise CRM, and is generally sufficient for small-to-medium-sized businesses.