Moving Your Business Online: A Detailed Roadmap
4324 views
9 min
Apr 01, 2021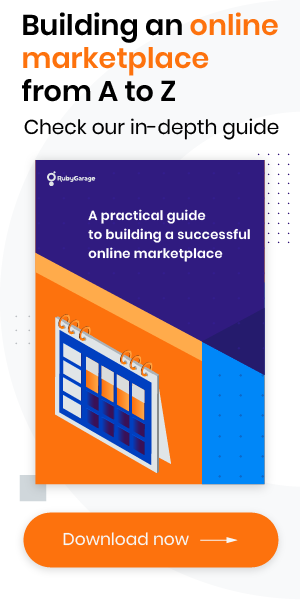 The pandemic has wreaked havoc on companies. With economies still reeling, businesses are continuing to move online in the hope not only to survive but to thrive. The question is how to make this pivot quickly and effectively. 
Different businesses require different types of online experiences. How to pivot will depend on the size of your business and your goals. This article is primarily for small and midsize businesses that are planning to move online or are in the middle of this transition. We'll give a general roadmap here that you can use as a layout for shifting your business online.
#1 Rethink your business 
Moving your business online means re-evaluating who you are and how you operate. It's a good idea to tackle this using a startup mindset, which favors action, testing, and an agile operating model. 
Key questions to ask yourself before your offline to online business transfer
How can I serve my customers in a new way?
How can I solve my prospects' problems with my offering? 
How can I enhance my customers' experience through technology?
Answering the questions above will lead you to other more down-to-earth questions: 
What products (or services) will I sell online? 
How will selling online increase my revenue? 
After contemplating your vision and goals, you might change your offering. In 2020, we heard about many pivots businesses made because of the pandemic. For example, the California-based Mr. Holmes Bakehouse transitioned from baking to creating home bread making kits. 

However, you don't have to undergo a radical change unless you need or want it to happen. No matter how big your shift is, you have to choose the right online channels and platforms. 
#2 Choose your online channels
Now let's see what digital tools can best help your business and serve your customers. Usually, businesses use several online channels to build an ecosystem that contributes to the shift online. 
Social media 
If you are wondering how to take your offline business online, keep in mind that social media is a popular channel to initiate your pivot. It's likely that most of your customers are using social media, so you can easily connect with them and start implementing your communication strategy (which we'll discuss below). Additionally, using social media doesn't require as much time and investment as building and maintaining a website. 
It's common for retail businesses to take pictures of their products and post them on social media, e.g. on Pinterest and Instagram. However, keep in mind that social media rarely drives sales but is rather a means of connecting with your actual and potential customers. 
Live streaming 
Live streaming tools provided by social media platforms give even more possibilities to reach your audience than posting on your feed and responding to comments. You can take customers behind the scenes, teach workshops, or share personal moments from your business. If you already have a devoted audience, you can create weekly check-ins and Q&A sessions about your offerings.
Well-known live streaming services include: 
Facebook Live
Instagram Live
YouTube 
Businesses all over the world are successfully using the power of streaming services. For example, Coventry-based The Bead Sting has run Facebook Live events since the pandemic started, resulting in a nearly 10 times higher sales volume in 2020 compared to 2019.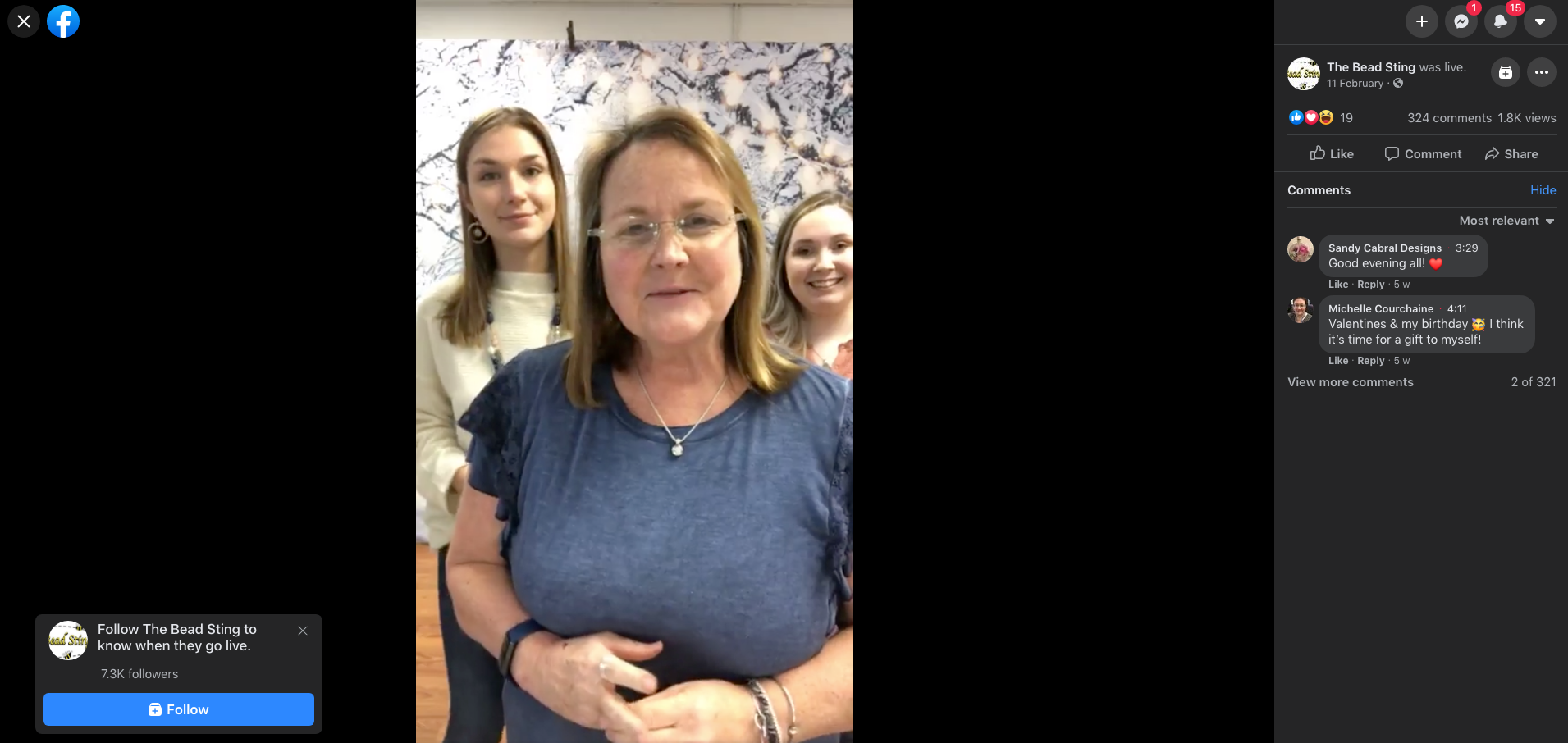 Marketplaces 
Marketplaces are a popular choice of businesses shifting online. According to a 2020 study by PYMNTS, 62% of small businesses and 78% of individual sellers set up their virtual storefronts on online marketplaces. 
The key is to find the platform that best delivers what you offer. If you sell products, Amazon and eBay might be your entry points. If you offer services, depending on their nature, you can use Fiverr, Upwork, Thumbtack, or another platform. However, there's no universal solution, and it's important to consider your competition and customer demographics. 
It's fairly easy to get started on product and service platforms, and you don't have to invest much. On the flip side, you will be losing part of your revenue due to commissions or subscription fees. Moreover, marketplaces often favor bigger vendors, prioritizing them in search results over small businesses, which is a challenge that's not easy to overcome. 
Website 
Whether you build a brand-new website or upgrade your existing website, here's a list of the primary things to take care of: 
For many businesses, a website is only a marketing tool – not a means for selling products. If this is the case for you, you might need to change that. The power of ecommerce is growing, and in 2020, online sales in the US alone surged 49% compared to 2019. 
Ecommerce store
It doesn't matter if you're doing a full digital migration or just supplementing your physical location: the first step is to choose your ecommerce platform. You can work with an open source, self-hosted website provider or choose a ready-to-go platform.
The latter option is better if you want to save time and money. Prebuilt solutions help you create, run, and grow your online store in a fast and streamlined way without coding, tricky website builders, and technical issues.
Conference tools
Conference platforms are a primary tool for consulting businesses to give training and professional advice. From lawyers to dance teachers, experts offer their services via platforms including: 
Zoom
Skype
Google Meet
Microsoft Teams
GoToMeeting
These tools are often used in combination with scheduling and management tools. For example, educators can manage their workflows via Google Classrooms but actually teach their students using Google Meet. Fitness trainers can use the power of the Mindbody platform to schedule their sessions and hold their workshops on Zoom. 
#3 Develop your communication strategy 
Since digital platforms present new possibilities for both businesses and customers, you will have to redesign your communication strategy. The goal is to use clear and consistent messaging that will help you attract leads and convert them into customers. Your communication plan may include:
the frequency of communications 
online channels (website, social media, email, etc.) 
how your physical location (if you still have one) will help you direct customers online
No matter your plan, here's what you should communicate: 
Essentials 
Keep your customers informed about your online pivot. Direct them with CTAs like "find us on social media" or "make an order through our website." Also, don't forget to update your Google My Business page. 
Your brand story
Building a connection with your audience requires trust. You can start winning trust by sharing the authentic story of your brand. If you just moved online, you can let customers know about your motives for making this shift using your content and visuals. 
Your offerings 
Tell others about your offerings and communicate the value of your products. How will your products or services benefit potential customers? Remember that your offerings might remain the same as before, but the shopping experience will be different. 
Response to feedback
Open channels for consistent communication with potential and existing customers. Get feedback from them using social media and messengers. Discover new audiences and nurture relationships. 
#4 Embrace the power of digital marketing
Moving your business online means your marketing endeavors will become partly or completely digital. This requires a new way of understanding and reaching your customers. You'll need to specify your target audience and craft a digital marketing strategy according to your goals. 
Whatever channels you choose to implement this strategy, all prospective clients will follow the well-defined stages of the conversion journey. 
Attention/discovery. Сatch interest with a social media post announcing a giveaway or a website ad featuring your products or services. 
Consideration. Post articles that help potential customers choose between your offerings and launch live streaming Q&A sessions. 
Purchase/decision. Set up striking online store pages with user interface tips, seamless payment options, and products your customers will love. 
Digital marketing offers many tools to ensure your leads turn into customers. We'll list some of them below. Keep in mind that it's best to do a few things well than many things poorly.
Email newsletters. Announce sales through newsletters to attract attention to your online presence. 
Social media marketing. Use time-sensitive discount codes to create urgency and encourage online engagement.
Content marketing. Gain your customers' loyalty by sharing valuable content while utilizing the power of keyword research, planning, and analytics. 
Online advertising. Test and experiment with display ads, Google Ads, Facebook ads, and Instagram ads. Start with a small budget and scale up your campaigns. 
From offline to online business: moving on 
Let's suppose you've taken the initial steps toward your offline to online business transition. What should you expect and do next? 
Adopt a lean approach 
A lean approach helps you make sure you're on the right track with your online endeavors. 
With the Build–Measure–Learn loop, you can constantly receive feedback from your customers. This will help you hit your milestones in less time and with a lower budget.
Change according to customer expectations
Chances are that some of your endeavors will work and some won't. Your communication strategy might change, as may the digital channels you use. As you adapt to your new operating model, the key is to be flexible and responsive to feedback. 
Use emerging technologies 
Adopting new tech tools can reduce the time and money spent on digitizing your business. The Internet of Things, machine learning, and AI can help you better manage operations while increasing profits and productivity. 
Conclusion
Moving your business online is a major shift that requires renewing your business strategy and rebuilding operations. After you craft your online offering, choose the digital channels that serve you best according to your goals and budget. Remember the power of ecommerce and consider building a robust online store. Develop a strategy for clearly and consistently communicating with your customers and move on by adopting emerging technologies.
FAQ
Start with developing your online offering, defining what value your business can deliver online, and choosing the communication channels that will benefit you most. They may include social media, conference tools, your marketing website, or an ecommerce store. You can also use third-party marketplaces. Develop your communication strategy and take care of the conversion journey of your potential customers. Move on with adopting emerging technologies while being attentive to feedback.

A communication strategy determines how you connect to and keep in touch with your customers. When it comes to moving your business online, a communication strategy includes:

the frequency of communications
online channels (website, social media, email, etc.)
how your physical location (if you still have one) helps you direct customers online

Ready-to-go platforms help you save time and money. They allow you to create, run, and grow your online store in a fast and streamlined way without coding, tricky website builders, and technical issues.

Interested in creating an online store? Explore MarketAge.