A Complete Guide to Effective Influencer Marketing for Your Marketplace
8821 views
8 min
May 31, 2019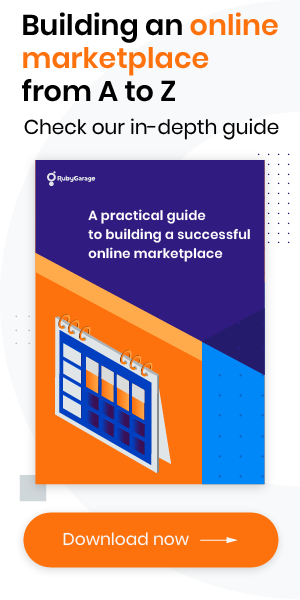 Influencer marketing is rapidly gaining popularity. Today, 78% of consumers prefer to make their purchasing decisions based on recommendations from friends or online influencers they trust.
There's no denying that consumer behavior is changing. Modern consumers are less influenced by traditional methods of promotion and more influenced by social media channels. It's obvious that brands should focus on influencer marketing strategies to make their online marketplaces flourish.
So what's the reason for the rise of digital influencers, and how can you create and launch a marketplace marketing strategy? In this article, you'll find practical tips from our team.
The concept of influencer marketing
First, it's vital to note that marketplace influencer marketing isn't about paying influencers money to say good words about your brand. In fact, that's what celebrity endorsements are for.
Influencer marketing helps marketplaces to promote their products or services in a more natural way. The point of influencer marketing is to partner with the right people (each influencer has their own target audience that must correlate with yours!) and, of course, to tell, not to sell. This approach has proven its viability:
Unlike celebrities, influencers spend much time building their personal brands and growing their audiences. Such people aren't interested in quick money. They care a lot about their reputation and the audience that trusts them.
Before talking about how to create an effective influencer marketing strategy for an online marketplace, let's take a look at how your business can benefit from this method of promotion.
Top five benefits of influencer marketing for an online marketplace
#1 Authentic engagement
Authenticity is one of the greatest benefits of influencer marketing for an online marketplace. 87 percent of consumers say that authenticity is one of the most crucial things for a brand to have. Influencers publish authentic content that regularly stimulates engagement. For example, a campaign by Bigelow Tea was able to generate an 18.5 percent increase in sales thanks to a discussion of Bigelow products on social media.
#2 High ROI
One more benefit of influencer marketing for an online marketplace is that it produces high ROI. A study by TapInfluence demonstrates that influencer marketing has an ROI 11 times higher than other methods of marketing. Moreover, according to a poll of marketing experts conducted by Tomoson, an influencer marketplace marketing strategy can return as much as $6.50 for every $1 spent.
#3 Greater trust
Trust is an important component in marketplace marketing, especially in influencer marketing. And fortunately, trust is high in influencer marketing. Influencers are considered 94 percent more credible than others on social media.
#4 Brand awareness
Influencer marketing allows marketplaces to make a buzz around their products or services. To prove this, let's take a look at one prime example. Milton & King managed to enhance its brand awareness thanks to an influencer campaign. The result was amazing: nearly 84,000 engagements, 10,000+ new followers on social media, and 980,071 people reached.
#5 More purchases
Stimulating sales is a nice benefit, isn't it? That's exactly what influencer marketplace marketing can provide. Modern customers follow influencers and search for advice on what products or services to buy. Nearly 40 percent of U.S. respondents made purchases just because they saw an influencer use a product. Moreover, over 85 percent of Generation Z consumers use social media to find out about new products and services.
Effective marketing strategies for an online marketplace
There are some vital prerequisites for a successful influencer marketing campaign. Let's take a look at them.
Know your goals
It's hard to find the right influencers and communicate with them if you don't know exactly what you're hoping to achieve. You should be concise and to the point to launch an effective influencer marketing campaign.
Primarily, you should start by establishing your goals. This allows you to have a clear strategy during your campaign. From the beginning, you should know exactly what metrics to track to know how successful your campaign is. These metrics will show you how to use influencer marketing more efficiently in the future.
Let's see what goals you can set for your influencer marketplace marketing plan.
Choose an influencer marketing campaign that suits your particular goals
After you identify your goals, you can choose the best type of influencer marketing campaign for your online marketplace.
There are various types of influencer marketing campaigns for an online marketplace. Here are some ideas to start launching your next influencer campaign:
Sponsored content – Brands help to produce this content and pay to publish it on social media. Put simply, sponsored content includes promotions and paid campaigns published on an influencer's site or social media channel. Usually, sponsored content is a photo, video, or blog post featuring a product or service.
Below, you can see an example of sponsored content for the online marketplace Rover.com.
Discount сodes – Brands can provide influencers with unique discount codes so they can promote products or services to their audiences.
Gifts – Brands can offer free products or services to influencers in return for saying good things about them in the form of reviews or mentions.
Guest posting – Brands sometimes create content for an influencer's blog. There are two types of guest posts: posts that outline a brand's products and services and posts in which an influencer simply mentions the brand while discussing similar products and services.
For example, Airbnb launched an influencer marketing campaign that involved blog posts by different thought leaders, creatives, and experts. One of these influencer content series was the Local Lens Series on ten perfect food experiences in Paris.
Giveaways – Brands can provide influencers with a free service or product to present to their followers. Below is an example of how a popular influencer gave away a brand's products to users who followed the brand's Instagram and tagged one person in the comments to her post.
Once you establish your goals, apply one of these strategies (or even mix several) and set up an effective influencer marketing campaign for your brand.
Discover the right influencer
Before you start searching for an influencer, you must know who your target consumers are. Knowing your target audience is a vital step towards kicking off any influencer effort. Once you identify your target customers, find an influencer who reaches this audience and can help you achieve your goals.
We should stress that influencers aren't just people for hire. As a brand, you need to clearly understand that you're investing in a relationship with an influencer to access their audience. As a result, you'll get an actively engaged target audience, increased sales, and higher ROI.
Moreover, influencers fall into three categories in accordance with their audience size:
Micro-influencers have the largest effect on a specific audience niche. They have relatively small but dedicated audiences of 10,000 followers or less. Although they don't have large audiences, micro-influencers are effective enough because they have high levels of engagement. According to HelloSociety, micro-influencers are 6.7 times more efficient per engagement than influencers with large followings.
Power-middle influencers generally have an audience that ranges from 10,000 to 250,000 users. Influencers of this type don't have a wide reach, but they have a more personal and closer audience.
Macro-influencers have the largest communities, from 250,000 to over 1 million people. At the same time, this size comes with high expenses and a low engagement rate.
Influencer marketing at work
To recap, let's see a few examples of marketplaces that have achieved outstanding results by engaging with influencers.
Uber
Uber decided to partner with 18 top influencers, each with more than 100,000 followers on Instagram. Influencers published sponsored content using the @uber_nyc account and the hashtag #uberpartner. This influencer campaign generated 229,000 likes, 3,000 comments, and an average engagement rate of 4.6 percent.
eBay
eBay provides lots of products, so they need to target a wide range of customers. That's exactly what eBay did with their #fillyourcartwithcolor campaign. The essence of the campaign was to show brand representatives enjoying products purchased on eBay. With a particular focus on selling the lifestyle rather than the product or service, this influencer marketing campaign helped to engage over 343,000 people.
Lyft
The purpose of Lyft's influencer marketing was to raise brand awareness. To achieve that, Lyft cooperated with popular influencers who created viral marketing videos as part of an Undercover Lyft YouTube series. To draw even more attention, Lyft used Snapchat, where influencers shared their Lyft riding experiences.
Gain credibility with your target market
Influencer marketing is one of the most efficient ways to increase brand visibility, build authority, and engage your target audience. The secret to effective influencer marketing is simple: build relationships with the right individuals who know what works for your customers.
Share your thoughts on influencer marketing for a marketplace business in the comments below!