How Much Does It Cost to Make a Website Like Booking.com?
45646 views
11 min
Apr 25, 2019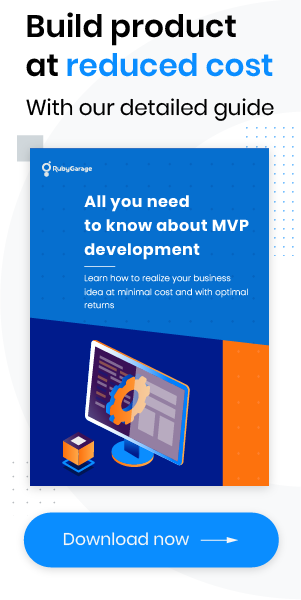 Online booking in the travel industry is in high demand. People travel for leisure, to visit international conferences, and to go on business trips. Often, they need help in organizing their travels. Online travel marketplaces are convenient one-stop shops for people looking for accommodation, flights, car rentals, and taxis all in one place.
Booking.com, Expedia, Priceline.com, and Hotels.com are the leading online travel agencies (OTAs) that offer planning resources and booking capabilities for travelers. According to Statista, only 22 percent of adults in the US prefer booking hotels offline, while the other 88 percent prefer booking online. For entrepreneurs who are considering building an online travel marketplace, it's the finest hour to start. If you want to make your own website like Booking.com, this article will tell everything you need to know. Enjoy!
What's Booking.com?
More than 20 years ago, Geert-Jan Bruinsma noticed a gap in online hotel reservations and decided to create a listing site for hotel rooms: Booking.com. In 2005, this company was bought by the Priceline group and now accounts for two-thirds of Priceline's total revenue. Originally, Booking.com offered only hotel rooms, but today it features a wide range of accommodation options, flight tickets, car rentals, and taxi services.
The concept of websites like Booking.com lies in the following: accommodation owners partner with the marketplace, share listing information, and then show up in the catalog on the site. Using a website like Booking.com is free for travelers; the website only charges a fee to accommodation providers for each booking. Over the last 20 years, Booking.com has partnered with more than 950,000 hotels worldwide. Its success is proven by the following statistics:
What are the core features of a website like Booking.com?
The cost of building a travel website directly depends on its features. We suggest looking at the basic feature set of Booking.com for customers and service providers.
For customers
Signup
The signup process is simple: users can register via Facebook, Google, or by entering an email address. Logging in with Facebook or Google is a convenient option to eliminate traditional form-filling, which can turn away potential users.
Personal profiles
User profiles are viewed when a person leaves a comment, shares a review, posts photos, etc. The information in profiles generally includes the following:
Profile picture
Name
Age
Country
User dashboard
All information about bookings, reviews, and wish lists is stored in a personal dashboard. Users can also change or update any information in the profile.
Search system
After a user has registered, they can start their search immediately. The search bar on Booking.com requires only a destination, date, and a number of travelers and rooms. The search system is simple and easy to navigate. The website also has high-level filtering that makes searching fast and accurate.
Geolocation function and maps integration
Booking.com uses IP addresses to identify users' locations and provide personalized offers. The website also provides map integration to search for landmarks and hotels. This option is convenient for users who are looking for specific addresses or choosing accommodation near a specific place.
Ratings and reviews
The ratings and reviews section is an essential part of any marketplace. It allows for categorizing products and services according to their quality. Booking.com provides users with different types of ratings: price, review score, star rating, top picks, etc. The review section is displayed when users open the page of a particular hotel. Ratings and guest reviews build trust and credibility for travelers and motivate service providers to improve their offerings.
Notifications
The Booking.com website notifies customers via email or SMS about special deals, recommendations, promotions, and coupons. There's even a Booking.com tool for Chrome that notifies users about everything connected to their trips.
For hoteliers
Property management
The first thing service providers have to do is create an account and register the properties they want to rent. In their profiles, property owners can list and remove properties. Generally, a property management board includes the following information:
Property details (number of rooms, facilities, etc.)
Photos
Description
Payment details
Accommodation availability
Booking management
When a user makes a booking, their registration is confirmed immediately. Property owners can manage all of their bookings and cancel when needed without being charged. Hoteliers and property owners can also keep track of all their bookings in the Reservation tab.
Notifications
When a user makes a booking on the website, property owners should be notified about it. They can be notified via email or using the Pulse app.
How to monetize a travel marketplace
There are three main business models that online travel agencies use to generate revenue. Each of the three companies mentioned below has a different predominant revenue stream.
Advertising business model: TripAdvisor
Merchant business model: Expedia
Agency business model: Booking.com
Advertising business model
This revenue model is based on cost-per-click (CPC) advertisements that are displayed on the website. TripAdvisor uses the advertising business model as its predominant revenue stream. Advertisers pay TripAdvisor a fee when users click on a link and go to the advertiser's page from the TripAdvisor website.
Merchant business model
In this model, the travel website acts as a merchant and bookings are made on the website itself. Usually, OTAs buy a large number of hotels or hotel rooms and then resell these rooms to from their website or app. Expedia mostly relies on this business model, which accounted for more than $5 billion in revenue in 2018. But Expedia makes use of other models too.
Percentage of revenue attributed to each business model for Expedia:
Merchant business model: 63%
Agency business model: 28%
Advertising business model: 8%
Agency business model
The last revenue model for OTAs is the agency model. In this model, the travel website acts as an intermediary between travelers and service providers, charging a commission on each transaction. The majority of Booking.com revenue comes from this business model. The company partners with hotels and lets them list their properties on the website. Booking.com then charges from 10 to 30 percent of each transaction made. Booking.com also uses the merchant and advertising business models but, the agency model is predominant.
Agency business model: 74%
Merchant business model: 19%
Advertising and other revenue: 6.6%
What to expect when building a travel marketplace
There are some common challenges that keep travel websites from being successful. But if you know about them beforehand, you can avoid them. Let's look at the most common problems OTAs face and ways to solve them.
High competition
The travel market is flooded with products and services. Key players like Booking.com, Expedia, and TripAdvisor have their niches and make it difficult for new products to gain a competitive advantage. The solution for startups, in this case, can be in targeting a small niche.
By choosing a particular niche for your travel website, you have a better chance of success. If your target audience is a group of people with similar needs, it's easier to identify their pain points, behavioral patterns, and preferences. Knowing your customers well can help you build the right marketing strategy and win the competition. There are some exciting examples of niche travel websites: for travelers looking for hotels with Jacuzzis, hot tubs, and onsens, there's HotelJacuzzi; for people who want to explore particular regions, there are sites such as Utah Life Elevated, Travel Oregon, Visit Australia, and Life Africa; for people with allergies, Pure Rooms will find a hypoallergenic room.
High demand for personalization
Lack of personalization is a problem in the digital age. Travelers expect an exclusive and authentic experience when dealing with a travel website. They also look for a seamless booking experience based on their needs and preferences. Unfortunately for customers and fortunately for entrepreneurs, there aren't many travel websites that provide high-level personalization today. By providing highly personalized experiences to users, travel businesses can create a competitive advantage, improve customer acquisition, and even increase their conversion rate.
More and more customers want special offers according to their purpose of travel. Some travelers wish OTAs could provide a more personalized experience to those who are going on business trips. There are lots of options for leisure travelers when looking for accommodation and tickets, but not so many for businesspeople. Booking.com allows companies to manage their employees' travels with Booking.com for Business. Companies can track spending, get discounts, and get notified about special offers. For many business travelers, Wi-Fi, breakfast, and parking are essential; these criteria can be added to a personalized search.
In addition, OTAs can increase personalization by delving deeper into customers' preferences. For example, the YouTravel app offers unique search options by temperature. A user can set a preferred temperature along with other criteria and choose among destinations with an average temperature above 20 degrees Celsius / 68 degrees Fahrenheit, for instance. Another great example is the hotel booking engine Hotels.tv, which provides users with video reviews. Travelers can upload video reviews of places they've visited and other travelers can watch them before making a choice.
How to validate your travel website idea
Launching a startup is risky. Starting with a Lean Canvas allows business owners to validate their business idea before launching the project. We suggest looking at this Lean Canvas for Booking.com to see how this tool can help you validate your idea and avoid risks.
Here's an estimate for building a minimum viable product like Booking.com (in hours):
Project management - 335 
Business analysis - 482
UI/UX design - 406
Quality assurance - 547
Frontend development - 347
Backend development - 574
If you want to create an app like Booking.com from scratch, it will take you 2,691 hours in total. To find out the cost of this project, you need to know the hourly rate of your vendor. Here are the average hourly rates for software development services in different regions. 
Using these numbers, we can estimate that the minimal price of such a project will range from $67.000 to $115.000. 
However, this price tag can be efficiently reduced with a white-label solution developed by our team. The solution allows time and budget limited startups to reduce cost and time required to develop a booking platform like Booking.com. This custom-made solution provides the core modules to build marketplaces for product sales, booking and consulting services starting with $40,000 for an MVP. 
Additionally, we can develop some unique features and create a custom design to help your product stand out.
If you're considering building a travel website like Booking.com, our experts can provide you with a more detailed estimate. Get in touch with our team to build an even better app.