6 Benefits of Mobile Apps for Your Travel Business
21559 views
8 min
Dec 20, 2017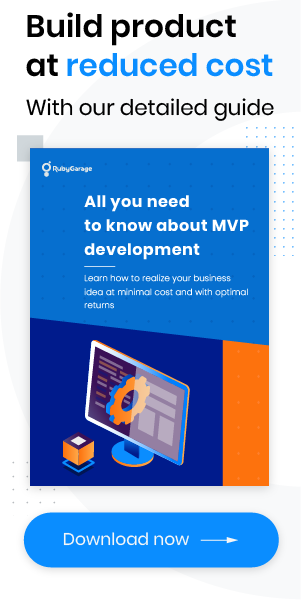 The travel industry is one of the fastest-growing industries in the world, serving millions of people every year. These travelers demand stellar service and a seamless travel experience, which requires a lot of work from both agencies and travellers themselves. Between flight tickets, hotel bookings, and documents, some people get overwhelmed and forget about small things that can make or break their journey such as finding places to visit, restaurants to try, and local entertainment that simply can't be missed.
Many agencies already help travelers with major arrangements, but they can only help out that much when their client is already abroad or requires assistance for something small that most people wouldn't bother to contact an agent for. There is, however, a way to provide clients with 24/7 support and let them track the progress of their preparations ‒ mobile apps.
Based on a report by Opera Mediaworks, 85% of travellers book activities while on vacation via an app, while 70% of millennials have used mobile apps to research and book hotels prior to a trip. The following figures show a large market with space to grow. Among all travellers:
Now let's look closer at the ways mobile apps can support and expand the travel industry.
Benefits of Mobile Apps for Travel Businesses
Before we start discussing the advantages that mobile apps can bring to travel businesses, we should distinguish among several types of travel apps that cater to different segments:
Hotel booking apps (Airbnb, Booking.com)
Flight booking apps (Skyscanner, Hopper)
Apps for getting around (Google Maps, Citymapper)
Apps for packing and organizing (Packpoint, TripIt)
Apps for finding the best local entertainment (TripAdvisor, Yelp)
The apps listed above are quite popular, so you can either pick out one that you feel the most versed in or you can combine them all to create a swiss army knife of travel apps.
Let's consider the benefits that a mobile app can bring to your travel business so that you can pick out the features you're most interested in and shape the idea of what you want your application to be.
Benefit #1: Track Customer Actions
Every customer-oriented business wants to know how their customers behave and what makes them do what they do. Based on insights into customer behavior, businesses can see what works best and adjust their actions accordingly. Moreover, it's not just about meticulously monitoring what people do in an app and keeping track of that. It's also about letting people set out what they expect and need from an app.
Mobile apps have broad access to people's personal information and as a result offer an incomparable source of data that can drastically change how you operate your travel business. For example, a mobile app can tell you:
Which tutorials or introductory videos a customer watched (this can help you identify what services your customers are most interested in);
Preferences for hotels, airlines, etc;
Search history in the app, showing which destinations and particular sites a customer has researched (an app can then make suggestion based on searches);
What destinations or specific locations (museums, cafes) a customer wants to visit in the future (wish lists can help you notify customers about relevant upcoming special offers);
About user loyalty and engagement by tracking whether users install updates.
By tracking a user's actions, you can not only determine which features of your app a customer is most interested in but can also adjust your entire marketing approach.
Benefit #2: Create a Database of Quality Vendors
If you're a travel agency that helps clients with every single item on their itinerary, you need a list of the best airlines, hotels, tour guides, and so on. Over years of working with partners, you've no doubt developed a database of your most trusted vendors. The quality of your business experience with these vendors might differ from your clients' opinions of them, however.
With a mobile app, you can allow your customers to rate each travel experience, starting from how convenient the ticket booking was all the way to transfer arrangements. Depending on the service, you can base your evaluation on the following metrics:
Affordability
Availability (constantly booked/ often available)
Comfort
Overall experience
In the end, you can compile ratings and filter suppliers by popularity. Having a database full of only verified and highly rated businesses will significantly improve the quality of services you provide to your customers and reinforce their loyalty.
Benefit #3: Enhance Customer Support
Whether someone is travelling for the first time or has managed to accumulate quite a few miles, they want to be able to contact someone in case of emergency or if they need some assistance.
With a travel app, you can make sure that your customers can easily reach you and ask for whatever they need. This useful feature will help you promote stronger customer loyalty and establish yourself as a trustworthy brand. Let's look at some of the perks you can provide to users with an app:
Direct contact from any location
24/7 support
Private agents
Instant updates and alerts through push notifications
Benefit #4: Streamline Customer Involvement
A mobile app can make your life as a travel business much easier. With the assortment of available features you can let an app do most of your work for you – as well as for your customers. You can add particular functionality to your travel app that helps complete various arrangements much faster, especially if your clients are repeating the same trip or already know what they're looking for. For example, travellers can use an app to:
Check availability. Customers can easily check if their desired flight or hotel are available for the chosen dates, and if not they can set alerts via push notifications in case a slot opens up.
Instant booking. Let your customers book in one click with any service they want. Chances are that if customers have previously used a service, they won't want to go through a lot of steps to make reservations again.
Add to cart. Allowing users to have a cart where they can accumulate a list of desired services gives them the flexibility to change the list upon later review. A cart lets users see every booking tin one place before making a final decision.
Save payment information. Saving default payment preferences simplifies the purchase process and shortens time to book. Once verified, payment information can be saved for one-click buying.
Another major functionality provided by mobile apps is location-based engagement. With geolocation, you can send notifications about places nearby and suggest what your customers should visit next. By enabling geolocation in your travel app, you open up the following possibilities:
Sending out navigation tips to users based on their location
Notifying users about the nearest sightseeing, cafes, museums, and so on
Providing personalized content that corresponds to a user's location
Using cameras for augmented reality browsing; for example, user can find the nearest Starbucks by simply pointing their camera at the street
Benefit #5: Provide Exclusive Offers
Everyone likes a good discount or bonus for using the same service more than once, and since travelling can be financially draining, your clients will appreciate a rewards program or a notification of a nice deal.
You can start off by providing a discount on certain services for everyone who downloads your app and completes their first booking, since that kind of offer is all up to you. Then you can make deals with airlines, hotels, and other businesses to be able to provide your clients with further discounts and special offers. In addition, it's possible to implement a rewards program that lets users accumulate points and exchange them for plane tickets, free days at a hotel, and other perks.
This strategy will ensure a high return rate since customers will want to use your app to access more bonuses.
Benefit #6: Launch Efficient Re-Engagement Campaigns
One of the biggest goals of any business is to retain customers and keep up their interest in the company's services. Re-engagement campaigns are specifically tailored to make customers come back and make another purchase. These campaigns are usually carried out in the form of emails or notifications.
Travel businesses cater to an audience that doesn't use their services on a daily basis. Casual travellers don't even take trips every month, which is why it's important to remind clients about your brand. Mobile apps are not the ultimate cure to this problem, but they can significantly broaden your reach and help you reconnect with users. Whenever you want to ping a lost customer, you can use push notifications. Studies have shown that customer engagement with an app is 88% higher if push notifications are involved.
One re-engagement strategy that is underutilized but would work perfectly for travel apps is an inviting storytelling campaign. Instead of sending emails and messages to notify your customers that a trip to Rome is now available for only 200 euros, tell them a story of this mesmerizing city and the adventures they can experience if they grab this offer. You can make weekly or monthly issues about the most attractive trips for your customers.
If you have any more questions or if you're ready to move forward and build a travel app for your business, we encourage you to contact us. We'll help you come up with an idea tailored specifically for you.