How to Create a Successful Voice Commerce Experience
6486 views
7 min
Dec 06, 2018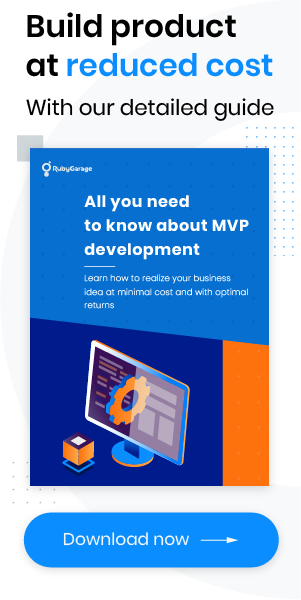 In a previous article, we explained the voice commerce concept and talked about why voice commerce has all the chances of becoming the shopping experience of the future. In this post, we dig deeper and point out things you should consider when creating a voice commerce experience for your customers.
1. Know your customers
Even though we can clearly distinguish certain behaviors and lifestyles among people that prefer voice shopping, every business must do comprehensive research to know how their customers shop and what channels they prefer.
Users of voice-enabled digital assistants are mostly Millennials, according to eMarketer.
Older millennials are the core users of virtual assistants, mainly due to their demand for functionality over entertainment.
As you can see, key information like age shouldn't be ignored. As the June 2018 Voice Shopping Consumer Adoption Report shows, 18- to 29-year-olds are more likely to shop using voice than shoppers in other age categories.
The PwC Consumer Intelligence Series survey on voice assistants shows that voice technology is adopted mostly by younger consumers, households with children, and households with incomes greater than $100,000. In addition to age, customers' lifestyles, habits, and shopping preferences matter as well.
Ocado, a British online supermarket, found that lots of their customers wanted to use smart assistants to buy groceries using voice and decided to release a skill for Alexa. The Ocado skill lets customers add or remove things from orders and check order status simply using their voice. Now, Ocado customers can ask Alexa to add a product to their order without having to go to the Ocado website, find a product, and add it to their order. The Ocado team gives a lot of attention to customer feedback to constantly improve the shopping experience.
Ocado identified voice as a primary focus area for innovation. We know voice is a rapidly growing space, which gives us the opportunity to interact with customers in brand new areas and scenarios like the kitchen and their cars.
2. Focus on the voice user experience
Designing a voice user interface requires a different approach than designing a user interface for web or mobile. Understanding these differences is crucial to the success of a voice commerce strategy.
Here are some tips that will help you improve a voice user interface:
Rethink the information architecture. While web and mobile interfaces guide users on what to do next, a user's interaction with a voice-enabled assistant is actually a dialog. With a voice user interface, customers ask for information right away, which is why you might need to change the information hierarchy and think of what a user wants to do after a particular request to provide some options. The point is to design an interaction based on how people speak to move the conversation with a voice-activated assistant forward. Identify the context in which your customers will interact with your voice interface.
Provide up to three choices. Remembering more than three options without seeing them can be challenging. So it's better to avoid making your customers memorize and choose among too many options.
Make it sound like a human. Designing a voice user experience is about creating a positive emotion and connecting with users. Make a digital assistant sound less robotic and more human. This isn't only about a pleasant voice. You can add personality to a voice assistant by adding variety to the replies with the help of phrases like "okay," "got it," and "sure."
People can more easily relate to a product, a service, a system, or an experience when they are able to connect with it at a personal level.
3. Optimize a website for voice search
Speaking of voice commerce strategies, we can't ignore optimization for voice search. Before actually buying something, customers often search for information and compare products. Taking into account that the number of voice searches is expected to grow, ecommerce businesses should consider optimizing their websites for voice search.
Forbes mentions voice search as one of the main SEO trends, noting that voice search will have a big impact on content. Let's take a look at what to consider when optimizing a website for voice search!
Consider natural language that people use for voice search queries. When searching by voice, customers follow the same patterns as with voice shopping. For example, they tend to be more specific in their intent, speaking with longer, fuller sentences than they use in typed search queries. When people type search queries, they tend to use short phrases that mostly contain keywords. But when using voice search, people usually speak naturally, as if having a conversation. In fact, according to Google, 41 percent of users of voice-activated speakers say that talking to a smart speaker feels like talking to a friend or another person.
Focus on long-tail keywords. Long-tail keywords are longer and more specific phrases that customers say when making voice search requests. Use long-tail keywords for voice search optimization to provide results to more specific search requests. But remember that content must bring value for customers. Make sure that longer keywords sound natural.
Remember featured snippets. A featured snippet is a block a user can see at the top of the search results page. Featured snippets contain a part of the webpage content that answers a particular question. Why take them into account? When it comes to voice search, a voice assistant provides one answer to a query. If there's a featured snippet answer, the voice assistant will choose it as the only voice search result. Optimizing for question phrases can help your content become a featured snippet as it provides a specific answer.
4. Align voice commerce with your omnichannel strategy
Omnichannel is a sales approach aimed at creating consistent customer experiences on all devices and communication channels, anywhere and anytime. Starbucks is widely cited as an example of a company with a successful omnichannel strategy. The chain of coffee houses allows customers to check and reload their rewards on the website, in-store, and in the app. Any changes to rewards cards ‒ like rewards charges or loyalty points earned ‒ is updated across all channels.
Now that customers are adopting voice technology, voice commerce is expected to become the third key online shopping channel along with web and mobile. That's why it's important for ecommerce businesses to make voice commerce a part of their omnichannel strategy.
Make it possible for your customers to complete purchases on your website even if they start to order on a smart speaker, and vice versa. For instance, a customer might initiate a product return using a smart speaker. Later, they may want to check the return status using another communication channel or device, for example the desktop website.
The point here is to create a cohesive customer experience across all touch points so that customers perceive the shopping experience as a whole, no matter what technology or device they're using.
The bottom line
Users are adopting voice search and voice shopping, and ecommerce businesses must think of not only implementing voice commerce but of making it consistent and customer-centered.
To make your voice commerce strategy successful, consider the following:
Your customers. Conduct customer research to make sure that voice technology is what your customers need right now. Voice commerce is about improving the shopping experience.
Natural language processing. The way we ask questions verbally differs from the way we type them. Remember that people communicate with voice assistants using natural language.
Voice user experience. Designing for voice interfaces isn't the same as designing interfaces for screens. When it comes to voice commands, remember the rule: the shorter, the better.
SEO. Keep in mind the way people speak search queries.
Omnichannel strategy. Allow your customers to switch between devices and channels without losing key data.
Want to keep up with today's technologies? Subscribe to our newsletter!