Technologies That Will Shape Ecommerce Loyalty Programs in 2018 and Beyond
12220 views
6 min
May 04, 2018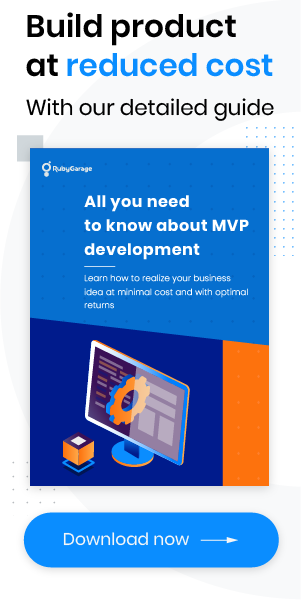 Loyalty programs are popping up all over the retail space. Implementing a loyalty program can improve relationships with existing customers as well as attract new customers and increase your sales.
We look at five technologies that will shape ecommerce loyalty programs and be successful for any business.
#1 Digital (mobile) wallets
Consumers are turning increasingly to their mobile devices to complete transactions. Considering the high smartphone adoption rate, using digital wallets in loyalty programs really makes sense. According to statistics, customers are ready to go digital and use their mobile devices for shopping online and getting rewards points.
Since a smartphone-based digital wallet is present at every point of sale, it can get information in real-time to reveal the who, where, and what of every transaction. This information can be used by companies to send personalized content to customers to make them feel engaged and valued.
Of the many benefits merchants can get from implementing digital wallets in their loyalty programs, these are the most valuable:
Improved customer experience. Mobile wallets are designed to be more convenient than traditional wallets by virtue of better payment management, support for multiple accounts, personalized offers, and alerts from merchants. Typically, digital wallets are stored on a mobile phone and are easy to maintain and fully compatible with most ecommerce websites.
Reduced costs. Using digital wallets allows you to reduce promotional and advertising costs by sending personalized promotions that will be interesting to a specific target group.
Payment security. Digital wallets contain several layers of security to protect electronic transactions. Each transaction is encrypted, meaning the transmitted data doesn't contain card or account information. In addition, mobile wallets require PIN or fingerprint authorization.
#2 Blockchain-based loyalty programs
Blockchain technology is a trend that will inevitably find its way into loyalty programs. Back in 2016, Deloitte published a large-scale investigation into implementing blockchain technology in loyalty programs and how the blockchain can profit an ecommerce business. The key benefits of using blockchain-based loyalty programs according to this research are:
Increased profitability. The most significant argument for the rationality and utility of the blockchain for very different business cases is a reduction in development costs, resulting in increased profitability. Although a blockchain incurs upfront expenses (the cost of indefinite data storage on the blockchain database), you as a merchant will be able to cut spending on system management with smart contracts (which report transactions securely and transparently, reducing costs associated with fraud and errors).
Reduction in fraud and number of errors. Blockchain technology provides a tamper-resistant and time-bound database that tracks and records every single transaction ever completed, which helps to prevent waste, fraud, and manipulation. When data is transferred across the blockchain it's open and viewable, but the sender's information is encrypted and secure. This plays an important role in the customer experience as, statistically speaking, 40 percent of shoppers affected by an incorrectly identified fraudulent charge indicate they would be hesitant to order from that retailer again.
Ability to use cryptocurrency. The ability to use cryptocurrency instead of loyalty points increases the value customers perceive in earning digital dollars. A recent experiment by LoyaltyX CEO Philip Shelper, in partnership with the University of New South Wales, involved earning a digital stamp for each purchase on campus. The stamps later translated into Ethereum cryptocurrency. During the study, 66 percent of participants chose to transfer the stamps into an Ether Wallet rather than cash them out. The experiment shows how introducing cryptocurrency into a loyalty program can change participants' purchasing behaviors and encourage them to purchase frequently in order to earn more cryptocurrency.
#3 Artificial Intelligence
In an ecommerce world full of limitless retail options for consumers, it can be rather daunting to stand out from the thousands of competitors on the market. So what factors make customers come back to a particular online shop? Personalization is key to cultivating brand loyalty. This is where Artificial Intelligence (AI) can help you stand out, implement unique features, and improve customer engagement.
A prominent example of AI solutions for ecommerce is a chatbot. AI-powered chatbots streamline interactions between businesses and customers. Nowadays, chatbots can contribute to better customer support and customer experiences and more interactions with new clients. Chatbots aren't only effective to resolve some common issues such as returning purchases or finding the nearest store; they also can interact with customers on a more personal level, resulting in better personalization. According to Gartner Customer Summit, consumers are expected to manage up to 85 percent of their relationships with businesses without interacting with a human by 2020. Reasons for this include the ability to get information faster from an AI service coupled with fewer actual people being available to provide responses
#4 Mobile devices with beacon technologies
Using beacons in loyalty programs can benefit your online business and make your customers stay with you. The truth is that many loyalty programs have lagged behind in their ability to provide tempting offers related to individual customer or store experiences. With beacons, customers can have dynamic loyalty program interactions that feel fresh, exciting, and relevant.
Here are some of the ways that brands are using beacons in loyalty programs for maximum impact and effectiveness. Many restaurants today use beacon technology to establish rapport with their regular clients. Most customers use mobile devices with beacons, which can then inform the cashier of their name, preferences, and ordering habits. This can help a cashier to greet a customer by name and point out special offers or promotions that could appeal to them.
See how beacon technology works:
#5 Internet of Things (IoT)
The Internet of Things (IoT) has moved from a trend to something that all ecommerce businesses need to consider. IoT offers one more fresh opportunity to get customers to engage with your brand and for you to build loyal relationships with them.
IoT technology provides a lot of touchpoints using devices already blended into people's environments. These devices have the ability to collect real-time big data from a wide range of channels in order to reach a new level of targeting and personalization.
These channels, according to the Loyalty360 report, can be divided into three main categories: wearables (smartwatches and fitness bands), beacons, and wireless sensors. All of these devices show a real-time view of customers' preferences and behaviors. Insights generated with the help of IoT devices can help businesses take efficient actions and find the best way to engage customers.
For instance, the Humana health insurance company has used fitness bands to reward almost 4 million members for their daily fitness activities. This led to healthcare savings for those who actively participated and encouraged them to stay loyal to the company.
Also, it's extremely important to collect customer feedback and improve your services, as Tesla does. Tesla allows customers to request features they would like to see in their cars. They have already accepted some of these requests and have implemented new requested features, resulting in greater convenience and customer appreciation.
 Now you're aware of the most popular technologies that can shape your loyalty program and benefit your online business.
If you're hesitating about which loyalty program technology is better for you, RubyGarage will be glad to consult you on the topic and provide you with technical solutions to implement a successful loyalty program for your online business.