All You Need to Know about EHR Software Development
9883 views
5 min
Jan 11, 2019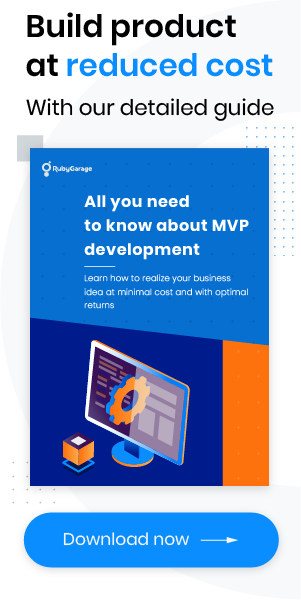 A recent study by Medical Economics shows that 67 percent of physicians think that EHR software isn't worth the effort. In addition to unsatisfactory experiences, they offer other complaints such as weak functionality, safety and liability risks, and high costs.
To avoid all these problems, we recommend going for custom-built EHR software. Keep reading to figure out what EHR software is and how to build your own to streamline your healthcare processes.
EHR vs EMR: What's the difference?
Before talking about EHR software development, let's find out the difference between the terms EHR and EMR since they're often used interchangeably.
Electronic Medical Record (EMR) software manages an electronic version of patients' medical paperwork. This software allows physicians to monitor each patient visit and track all treatment history, improving the quality of care.
Electronic Health Record (EHR) software provides more features than EMR software since it focuses on all patient health data, not just conventional medical data. An EHR system offers a holistic picture of patient health, including information about treatments, symptoms, prescriptions, and more. In addition, EHR software allows healthcare organizations to share data with other medical providers, for example, laboratories.
The goal of both EMR and EHR systems is to replace paperwork and automate healthcare processes. The biggest difference between them is their capabilities.
Core features of EHR software
Now we'll take a look at EHR functionality to give you some insights into what features are essential to the daily operations of a healthcare organization and what it might take to create a product with those features.
A patient portal lets patients view their medical information from anywhere over the internet. A patient portal contains demographic data, medication records, lists of allergies, lab results, and so on.
Patient history management allows medical providers to capture, manage, and review a patient's clinical history.
Document and image management lets users scan and attach documents and images to patient charts and copy documents into the database.
E-prescribing allows physicians to transmit prescriptions electronically. This feature tracks patients' prescriptions and sends automated notifications of potential drug allergies and interactions.
Lab integration allows healthcare providers to monitor the delivery of test samples, track results, and even integrate the received data with patients' charts.
Chat allows doctors to advise patients on health problems using secure direct messages.
A reminders feature allows medical providers to automatically remind their patients about upcoming appointments via text message or phone call.
Patient scheduling allows medical providers to easily schedule and register patients. In addition, the software can send automated reminders to patients about upcoming appointments.
A reporting feature provides healthcare organizations access to real-time clinical and financial data, such as revenue projections and how many patients have failed to pay their bills. This gives insights on where to focus to improve the medical practice.
What challenges should you consider when building EHR software?
Cumbersome systems
As a buyer trends report by Software Advice shows, the most common reason why healthcare providers stop using an EHR system is because it's cumbersome. When it comes to EHR software development, carefully consider all the details. Make sure you don't force your users to dismiss nonsensical alerts, see lots of error messages, or click through an excessive number of screens to get to the one they need.
Poor UI/UX
A poorly designed EHR software interface can make it difficult for medical staff to manage data. Thus, an interface that's difficult to navigate can lead to decreased productivity. It's essential to give careful thought to design principles to provide users with a simple and easy-to-navigate interface. Proper EHR design means avoiding unnecessary complexity, emphasizing key elements, keeping terminology clear and simple, and using color effectively to draw attention to important areas.
Safety and privacy
Safety and privacy are crucial considerations for EHR software development. Some healthcare providers and patients are concerned about medical privacy when using EHRs. This is because EHR software stores the private data of clinics and patients. This crucial data could be lost if hacked. When building your EHR software for the US market, bear in mind that it needs to comply with Health Insurance Portability Accountability Act (HIPAA) requirements. HIPAA is a US law designed to ensure privacy standards for medical information.
One more US privacy-related matter worth mentioning is ICD-10, or the International Classification of Diseases, Tenth Edition. ICD-10 codes provide comprehensive information to measure medical service quality, safety, and efficiency. Adopting ICD-10 codes provides you with a clearer view of new procedures, more precise payment information, and other.
Examples of EHR software
Now let's consider the most popular EHR software in 2019 according to Finances Online and see what features they provide.
TherapyNotes allows behavioral health physicians to manage their practices more efficiently by providing robust notes, scheduling, billing operations, and phone support.
Practice Fusion allows medical providers to deliver paperless service, streamlining clinical workflows. This software has a suite of integrated features including charting, e-prescribing, scheduling, and lab results.

EpicCare allows healthcare organizations to increase the productivity of their staff by automating clinical workflows and tracking bills and payments. Moreover, this EHR solution includes predictive analytics tools that improve the safety of patients and improve the quality of medical service.
We compare these top EHR systems in the table below, showing their target audiences, pricing models, and deployment modes:

| Name | Target audience | Devices supported | Deployment | Pricing model |
| --- | --- | --- | --- | --- |
| TherapyNotes | Small businesses Medium-sized businesses Solo practitioners | Windows Linux Android iPhone/iPad Mac Web Windows Mobile web | Cloud | Free Monthly payment Quote-based |
| Practice Fusion | Small businesses Medium-sized businesses Large enterprises | Windows Android iPhone/iPad Web | Cloud | Free Quote-based |
| EpicCare | Large enterprises | Windows iPhone/iPad Mac Web | Cloud | Quote-based |
An EHR system is an immensely useful tool for healthcare organizations as well as independent health consultants. If you still have doubts about EHR software development, here are a few more reasons to develop an EHR system.
Ready to build EHR software?
If you want to build EHR software that allows your healthcare organization to streamline its workflow and improve the quality of care, contact us and tell us about your idea!