A Guide to Building a Website Like Zillow: Practical Advice
9647 views
8 min
Dec 10, 2019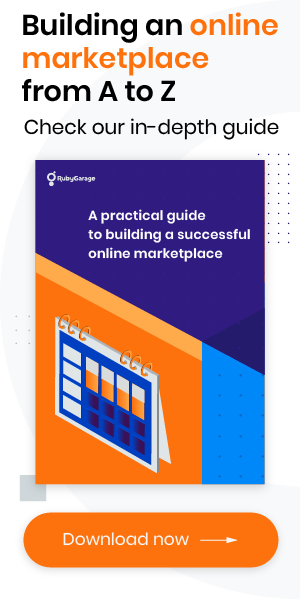 Zillow is a leading real estate and rental site in the U.S. that transformed the housing market and made the housing selection process more transparent and simple. To build a real estate website like Zillow, it's necessary to understand all the rules of the market and every possible development challenges.
Keep on reading to find out how to build a website like Zillow from scratch, get handy tips on how to deliver a product that's truly needed by end users, and learn insights on how to make money with it. Let's start with a brief overview of Zillow concept.
What is Zillow?
Before thinking about how to create a real estate website like Zillow, let's find out what this marketplace is like.
Zillow was founded in 2006 by two former Microsoft executives, Rich Barton and Lloyd Frink. Their main idea was to empower consumers with information and tools to find the perfect home, real estate, and mortgages while real estate agents can promote their business.
Today, Zillow is the world's most popular real estate website with an existing database of more than 110 million U.S. homes for sale, rent, and homes not currently on the market. The free online marketplace offers various valuable features such as aerial views of homes, prices of comparable homes in the area, and current estimates of homes. Moreover, users get the necessary information on a particular house, such as square footage and the number of bedrooms and bathrooms. 
To see whether a real estate marketplace is a promising idea, let's see what results Zillow has achieved.
Now it's time to talk about how to build a real estate marketplace like Zillow. Let's dive into the essential features of the similar website.
What are the core features of a website like Zillow?
Authorization
Both consumers and real estate agents must sign up and provide their names and email addresses to start using the platform. Social login feature is needed for an online marketplace like Zillow. Registration via Facebook or Google allows users to skip long signup forms and sign up for the platform in one click.
Property listings page
This is another essential feature that allows consumers to view all property listed by particular agents and sort them using filters like location, price, and floor.
Robust search
Zillow provides a robust and convenient search system with a variety of filters for different categories of listings. Consumers can define their preferences in terms of price, area, home type, number of beds, etc.
Property view
This page provides consumers with a detailed real estate description and multiple images to let them see the property from different angles with all details. For example, Zillow presents an informative and attractive property view page with such information as property description with a lot of pictures, property facts, home values in the neighborhood, etc.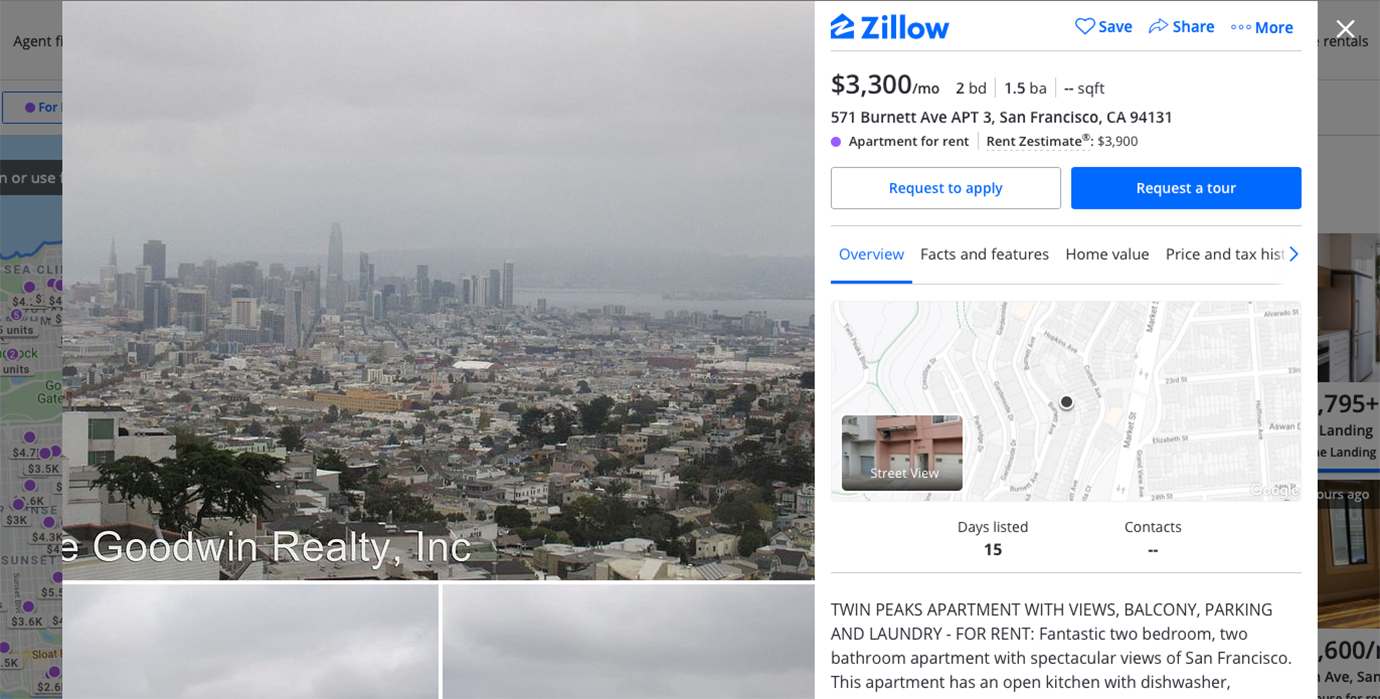 To add a competitive advantage to your online real estate marketplace, you can use AR/VR technology. For example, Sotheby's International Realty uses 360-degree videos opening an unlimited view for its consumers.
Messaging
Since the real estate business is about communication, messaging feature is an excellent option for such a marketplace. Real-time messaging allows users to discuss all details directly on the platform.
Map integration
Geolocation and location-based search enable customers to find nearby property. For example, Zillow provides map integrations that allow users to find addresses of specific places, choose a property near a certain location, and get access neighborhood information by clicking on the map.
What is more, map on Zillow provides a draw feature that allows customers to circle certain areas using a finger, and the map will demonstrate them everything of interest within this area.
Now it's time to figure out how to generate revenue from a retail estate marketplace like Zillow.
How to monetize a real estate marketplace like Zillow
We are a media company. We sell advertising. Having a large audience is critical.
From the very beginning, Zillow isn't just a property listing website because its monetization strategy involves running ads and promoting brokers and agents. Now let's consider the main ways how to make money with a retail estate marketplace like Zillow in more details:
Sale of advertising space. A real estate website is an ideal place to sell advertisements. For example, Zillow charges property management companies to advertise their listings on the Zillow Rental Network and maximize the visibility of advertisers' property to the renters.
Promoted listings. Users pay fees for their listings, banners, or sponsored ads to be shown above others in the top-viewed placements more frequently to get more visibility.
Paid membership. One more way for monetizing a real estate marketplace is to create premium services in addition to the free services you offer regularly. In the case of Zillow, it provides premier services, which mean better business for real estate agents through advertising. Zillow offers Premier Agent Website that contains free premium designs for personal branding, an integrated multiple listing service search, and a domain name. It's a useful tool for those who already have a website and are looking to build extra web presence. 
In addition, real estate agents can purchase ads to gain new clients, get increased visibility for their listings, and track Zillow users who have expressed interest in working with them.
Now let's take a look at the challenges you may face while creating a real estate marketplace like Zillow.
Challenges of building a real estate marketplace like Zillow
When creating a real estate marketplace like Zillow, some common problems may arise. It's vital to be aware of potential risks to wisely and immediately avoid them.
Competition with the giants of online real estate
Nowadays, to rank high in a competitive niche is the task with an asterisk, since there are global leaders like Rightmove and Trulia. Every online marketplace has its competitors – even Zillow. So how to deal with it?
To win this war provide a positive customer experience and offer more personalization. Just take the case of Zillow and its great feature Zestimates. When people buy or sell their real estate, the first thing they thought about is the price. In Zillow, there is a unique Zestimate calculator that is always on hand. This unique feature calculates the value of the real estate daily using a series of data gathered from public sources and users.
What is more, Zestimate uses statistical models, neural networks (machine learning), and big data for its estimating and is considered one of the best sources for determining the value of real estate in the United States and Europe. Taking personalization and one-of-a-kind features into account is a meaningful step towards creating a thriving real estate website like Zillow.
Dealing with trust gap
Trust is one of the most significant factors for building a solid reputation for any online marketplace. First and foremost step for building a prosperous real estate platform is to protect customers from scams.
Let's consider the key ways how to guarantee the highest level of security for users and make your platform trustworthy:
Terms and conditions help to define what can be regarded as a scam, specific requirements for refunds, and when refunds will be returned. In a nutshell, such strict rules allow both consumers and agents to be aware of how to interact with each other on the online platform. 
Social proof is a great way to ensure a user is a rusted and respectful member of the online platform. For example, in the form of reviews, recommendations, and rating, users can see if an agent is dishonest like Nobul does. On site users can rank all agents, assigning them a score based on clients' preferences
Integrated payment gateway makes managing deals process easier, providing all data about users' transactions. Thus, for example, HomeAway users have guarantees against internet fraud if they pay via HomeAway Payments. Or, Airbnb uses Braintree for payment processing and PayPal to process payouts.
How to validate your real estate marketplace idea
Let's take a look at the Business Model Canvas for a marketplace like Zillow. This strategic management template breaks down a business model into easily understood elements for validating a startup idea.