How to Build a Two-sided Marketplace
8989 views
10 min
Mar 04, 2021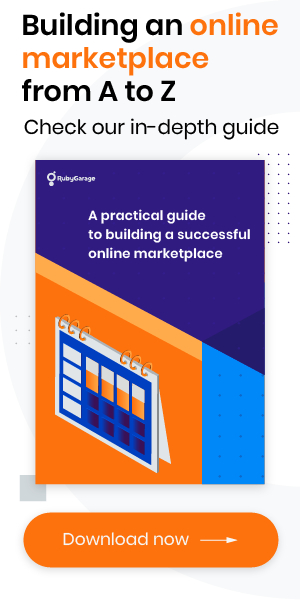 Marketplaces are set to exceed $7 trillion in sales by 2024, and COVID-19 restrictions have only accelerated their already rapid growth, pushing buyers to make even more purchases online. 
Among all types of ecommerce platforms, two-sided marketplaces stand out. Some of the most successful businesses are two-sided marketplaces, including Uber, Amazon, and Airbnb. 
In this article, we'll explain how to build a rewarding two-sided marketplace. We'll look at the advantages of these platforms, their key features, possible pitfalls on the way to developing them, and how to avoid those pitfalls. 
Advantages of two-sided marketplaces 
Two-sided marketplaces connect people with common interests: for example, sellers and buyers or service providers and clients.
One reason why two-sided marketplaces are popular is because they bring much value to their customers. Buyers get to choose from numerous vendors, while sellers get a chance to expose their products to a wide audience. 
By matchmaking, ecommerce platform owners also derive benefit. The two main advantages of creating a two-sided marketplace are profitability and scalability.
Profitability
If you look at the numbers for major market players, you may find them impressive.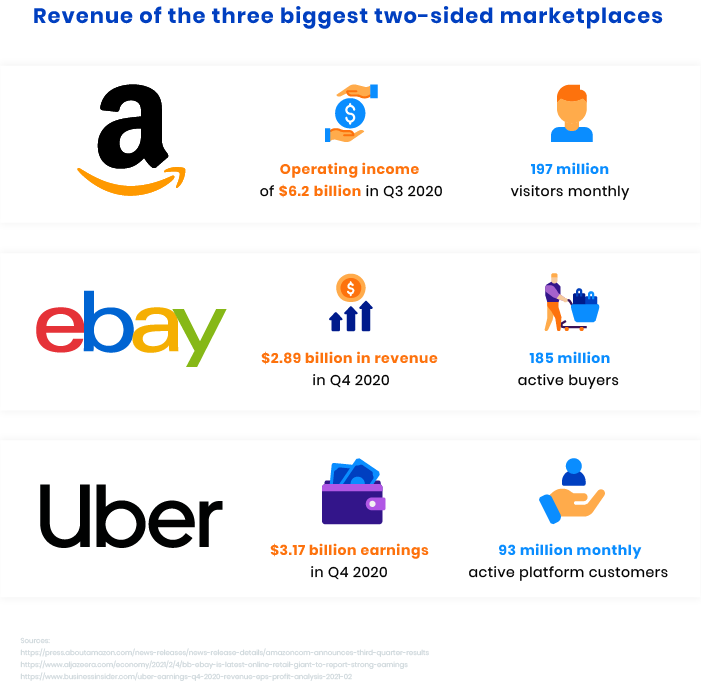 Among other two-sided marketplace examples that enjoy success – Airbnb, Zenefits, and Upwork. However, not only giant platforms are thriving. Smaller two-sided marketplaces are able to generate solid profits too and score millions in funding. For example, XpertSea, a brand-new aquaculture tech platform, reported 10x profit growth in 2020. Another example is Eneba, a new marketplace for digital games, which scored €6.55 million in funding, having attracted 26 million unique users in less than three years. 
The crucial success factor for a two-sided marketplace is generating a constant flow of users to the platform by solving the chicken and egg problem, which is described below among other challenges.
Scalability
Once you've successfully built the MVP for your marketplace, both of its sides can be boundlessly scalable. The cost of adding another platform user approaches zero, and market players gain lives of their own. All you need to do is maintain the platform. 
Success, however, doesn't come overnight to two-sided marketplaces. Building such a platform is a long-term initiative, so it's a good idea to launch an MVP and test it with early adopters.
MVP feature set
Building an MVP means you start with only those features that meet your customers' basic needs. At the same time, this core functionality should be flawless and deliver a superior user experience. 
2-sided marketplaces host several types of users: admins, sellers, and buyers. 
Below is a list of features for each of these groups. 
Features for customers
Registration allows platform visitors to start using it by creating personal profiles. 
The registration process should be seamless and come with the promise of a faster experience the next time customers visit your platform. Also, make sure registration is not obligatory and that the purchase flow can be completed even while being a guest user. However, you should try to indicate that having an account allows users to access advanced features like order tracking and order history. 
Search and navigation tools allow customers to find what they need. Search can include auto-complete or auto-suggest features and dynamic scoped search so that finding items is easy and convenient. 
Order forms are intended to make the purchase experience a piece of cake. It's a good idea to create minimalist, logically organized order forms with legible fonts. 
Payment features should be fine-tuned to help users buy a product or service quickly and safely. The rule of thumb is to implement as many payment options as possible, including credit cards, PayPal, wire transfers, and ACH transfers. 
Ratings and reviews help shoppers speed up their research on what product to purchase or service to use and assist with decision-making.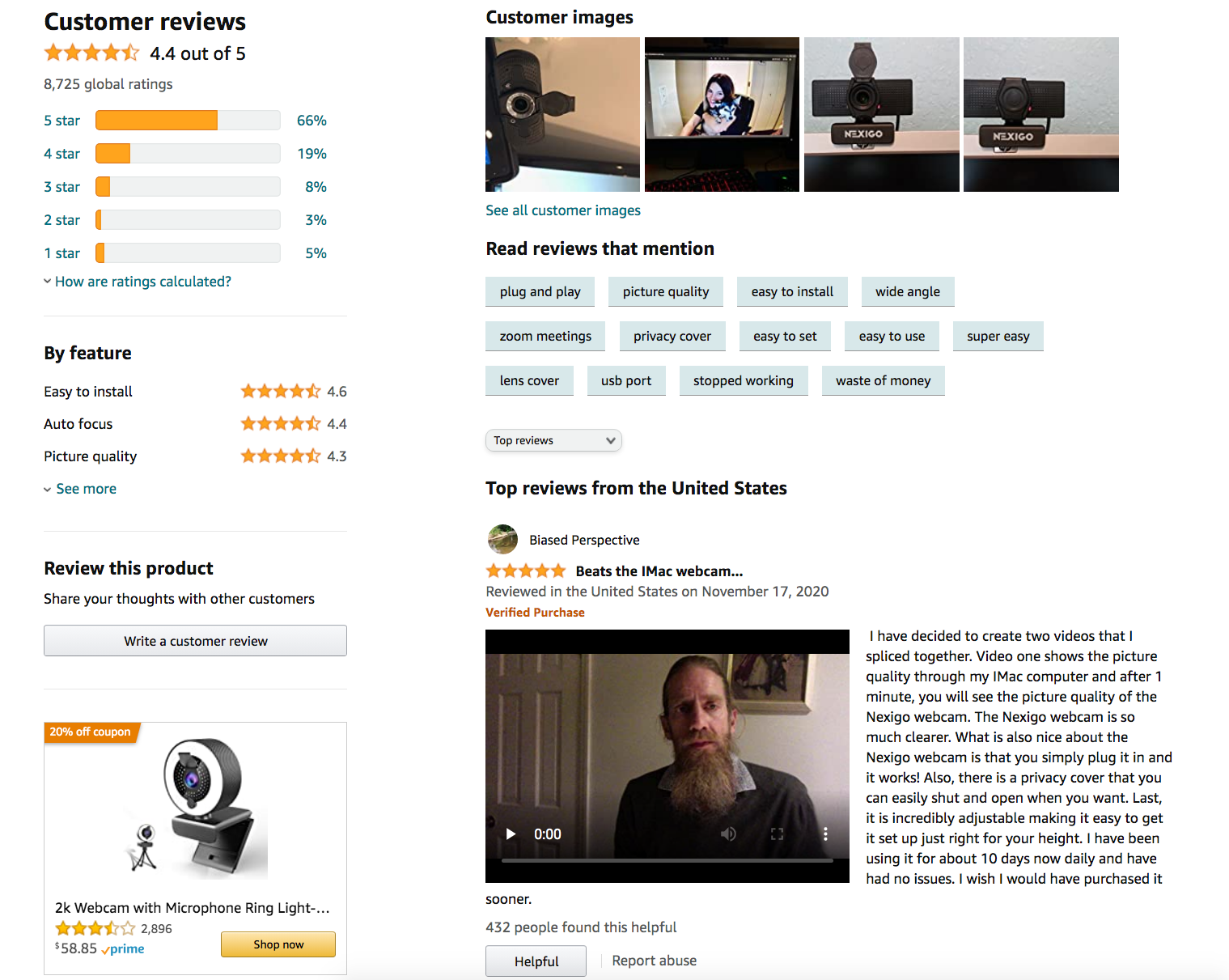 Features for vendors 
Registration for vendors is usually extensive in order to verify their identity and trustworthiness. You may ask vendors to provide business registrations, reseller's licenses, etc.
Company profiles include key information about sellers such as company name, location, product or service category, and quality certificates. 
A seller dashboard assists vendors in distributing their products or services. This is where vendors can review statistics, add customized charts to see their sales volumes (if your product allows for such customization), add or remove items on sale, and manage their offers and payments. 
Finally, an analytics feature helps vendors track their progress, review their listings and sales performance, generate reports, and calculate revenue.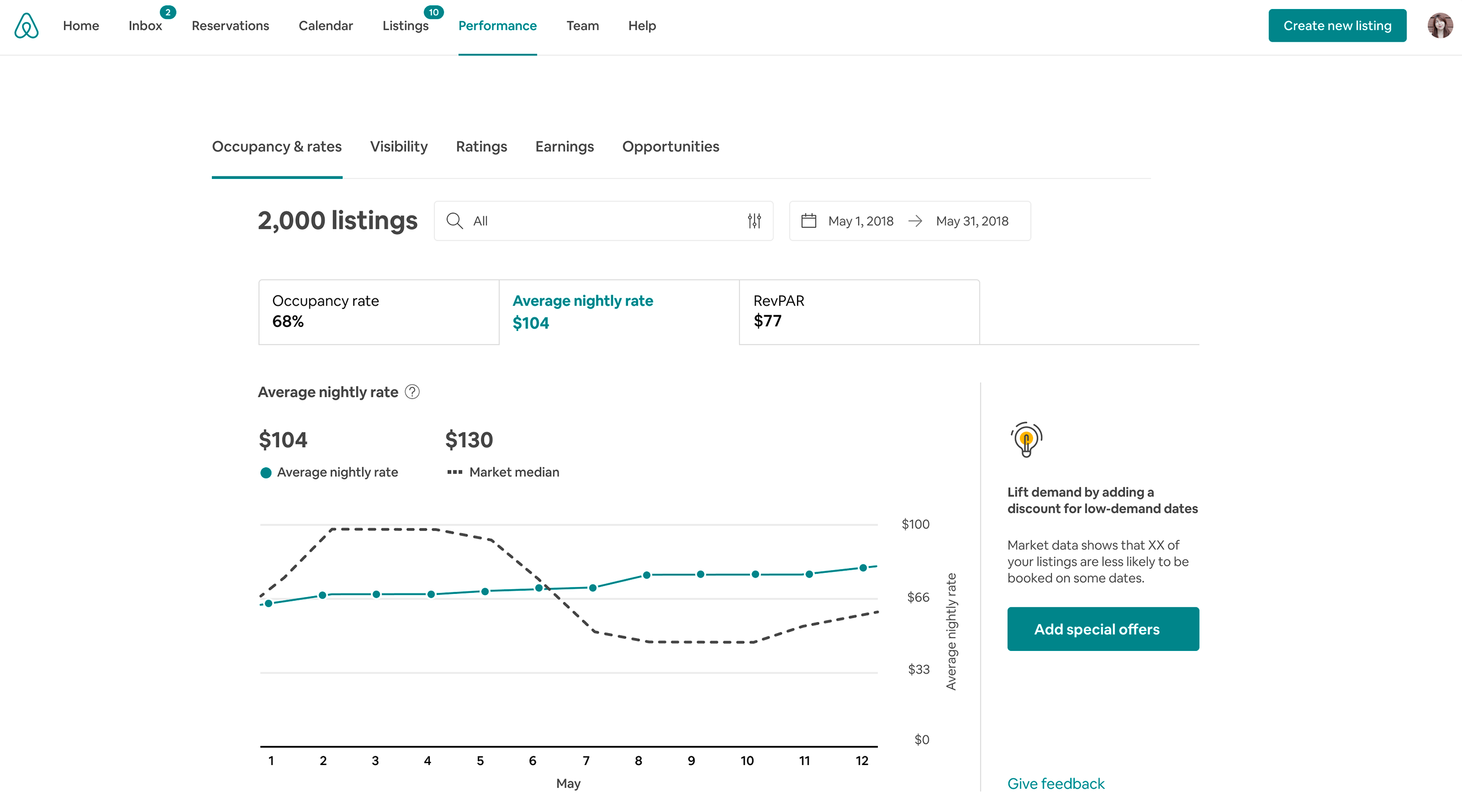 Key features for admins
An admin panel is the primary tool for ecommerce platform owners to manage the platform workflow. 
The admin panel is a space for:
Managing vendors (adding or removing vendors, orders, products, services, etc.)
Managing commission (setting a percentage per sale or a fixed fee based on your agreements)
Controlling system access (registering your employees and assigning them access to your tool)
To conclude, your final set of MVP features will depend on your vision, goals, and product requirements. 
Challenges of building a two-sided online marketplace 
When developing a successful 2-sided marketplace, you can meet a few bumps on the way. Let's describe them and suggest what might help you overcome these issues. 
#1 Solving the chicken and egg problem
Also known as the cold start challenge, the chicken and egg problem is the main challenge of launching a marketplace. Since the supply side depends on the demand side – and vice versa – how can you get both sides of your marketplace up and running at the same time? 
The first thing that usually helps is limiting access. Early adopters might be more patient until you achieve scale. Most 2-sided marketplaces start by offering limited access to select users. For example, OptioLend, a real estate marketplace that was launched in February 2021, had been working for months in private beta until the release.

Another viable solution is to limit the scope of what your marketplace sells. For example, Amazon started with books back in the 1990s. You might try to shadow the giant and find a single niche. 
We also suggest starting with the supply side when boosting your platform activity. As more vendors join your platform, it becomes easier to attract buyers, and the network effect kicks in. All in all, it all depends on your two-sided marketplace business model. ; 
#2 Maintaining customer satisfaction 
Another challenge of managing two-sided marketplaces is keeping both sides satisfied. 
The goal is not only to ensure superior vetting and matching and to regulate possible tensions but also to keep an eye on the needs of both customers and buyers. 
For example, in 2020, Uber learned that many of its drivers were worried about not receiving benefits. In response, the company decided to provide healthcare benefits based on the number of hours worked. 
#3 Saving time and money 
As noted earlier, you can't build a marketplace overnight. Not only crafting the features takes time; solving the chicken and egg problem also does, especially if you don't have domain expertise. Moreover, creating a two-sided marketplace is financially demanding.
To tackle that challenge, you can use a ready-made solution to launch and scale your two-sided marketplace. This will shorten your development time and cut expenses. Our RubyGarage team developed a product called MarketAge that enables you to launch your ecommerce platform fast and reduce development risks.
Trends in two-sided online marketplace development
The market of two-sided ecommerce platforms is continuously changing. To earn your place under the sun, it's a good idea to pay attention to the following trends.
Artificial intelligence and machine learning
Marketplaces have been using artificial intelligence (AI) and machine learning (ML) for years, yet these technologies keep offering new possibilities. 
First, in 2020 we've seen a rise in AI-powered chatbots usage. As developers can train them to analyze and reply to queries, chatbots help improve sales and increase customer satisfaction. 
Second, ecommerce platforms continue using AI and ML to enhance search and matching functions. With data gathered from a customer's clicks and purchases, personalization becomes easier. For example, edtech companies extensively use AI when matching students to tutors either one-on-one or in small or large groups.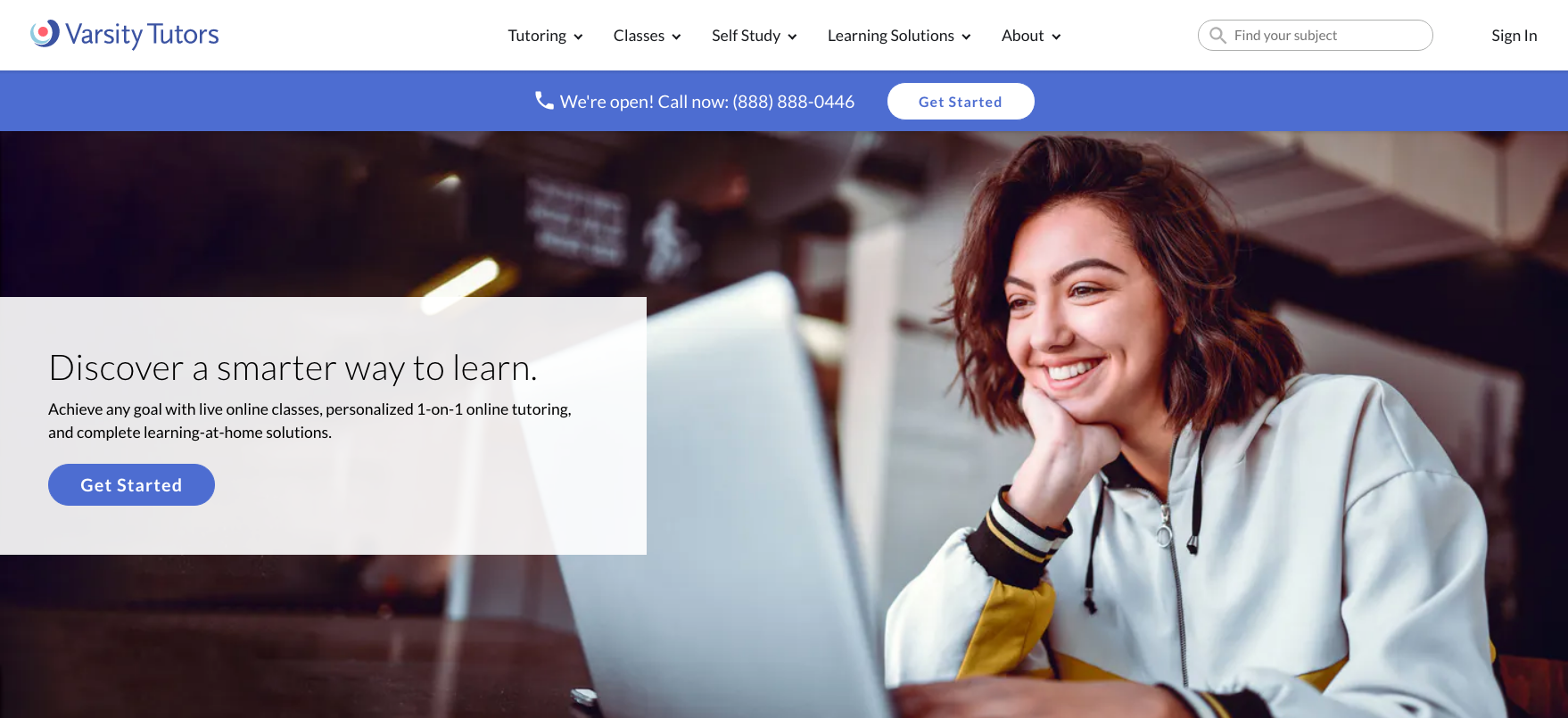 Mobile adaptation
Customers want their online journeys to be seamless and strive for an omnichannel experience. To deliver this, ensure easy access to your platform from mobile devices. 
You can make a separate native app and fill it with useful features. Alternatively, you can opt for a progressive web app (PWA). A PWA represents the perfect combination of native app advantages merged with the most successful elements of the mobile web. If neither of those is your choice, you can at least make sure your platform's design is responsive. 
Enhanced payments 
As the fintech industry is developing, marketplaces do their best to utilize as many payment methods as possible. They may include credit cards, PayPal, wire transfers, ACH transfers, and even crypto payments. Additionally, one-click payments are becoming almost obligatory, being a convenient method of paying for returning customers.
Finally, as mobile payment technology becomes more advanced, ecommerce platforms do their best to make their platforms safe and convenient for mobile transactions.
Dynamic pricing 
Dynamic pricing can work especially well for B2B platforms. This model operates through algorithms determining what price to charge based on variables like location, time of day, and delivery speed. An algorithm predicts the price that your users are most likely to pay. 
Should dynamic pricing work for your marketplace, you can use relevant software to automatically regulate prices in response to changes in demand or other variables. For this, you can use a third-party integration or engineer your own feature. 
Augmented Reality 
Although AR is not a brand-new technology, it's still early days for it, especially when it comes to marketplaces. 
For example, it's only in 2020 that a popular ecommerce platform Etsy started using AR. New platform features available in the iOS app help consumers visualize wall art in their home, eliminating the guesswork about how a particular piece will fit the space.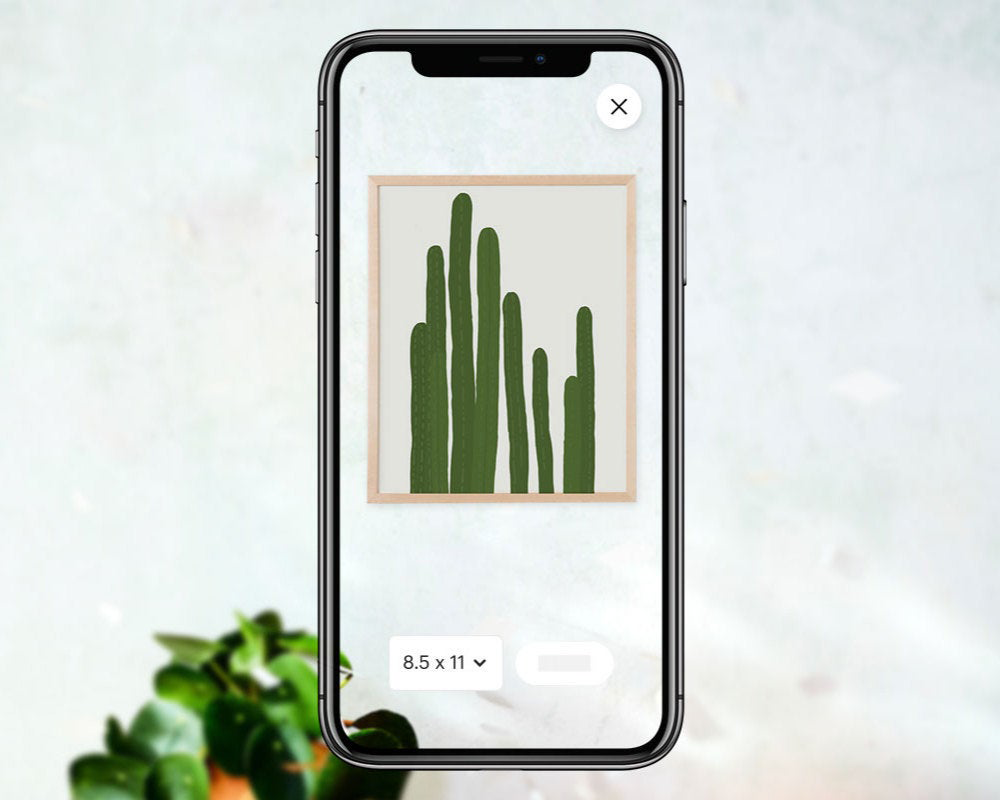 There's no doubt that in 2021 and beyond, more and more marketplaces will follow Etsy, utilizing the power of AR.
Optimization for voice search
By 2022, the shopping industry will rely heavily on voice search. This feature can make the user experience more personalized and save users' time. This is why it's a beneficial practice to harness the power of voice user interfaces (VUIs) for your marketplace, creating a new channel to reach customers. 
To optimize your marketplace for voice search, you can adjust your keyword strategy. Voice queries differ from text queries, as they tend to be longer and more conversational.
Conclusion
The two-sided marketplace model is powerful. When building this kind of ecommerce platform, it's a good idea to start with an MVP, develop the basic features, and test them with early adopters. 
To solve the cold start problem, you can start with the supply side and limit access to your platform and the scope of your activity. Once you've achieved the network effect and your platform is up and running, your growth potential will be more significant.
FAQ
The MVP feature list for a two-sided marketplace should include an admin panel for efficient management as well as features for buyers and vendors.

Must-have features for buyers include

Registration
Clear search and navigation
Simple order forms
Easy-to-use payments
Reviews

Vendors won't do without

Registration
Personal profiles
Exhaustive product management functionality
Seller dashboard
Analytics

The key trends in building two-sided marketplaces include

AI and data analytics
Mobile adaptation
Dynamic pricing
Voice search optimization

Limiting access to your platform can help, as early adopters are usually more patient until you achieve scale. You can also limit the scope of products or services that your marketplace is trying to sell and start with the supply side when expanding your platform activity.

If you're searching for a team to help you launch a two-sided marketplace, contact RubyGarage.