How to Boost Online Store Sales with a Referral Program
30110 views
10 min
Aug 17, 2017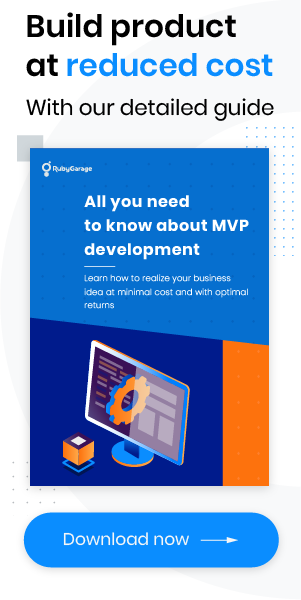 Successful ecommerce businesses know well that advertising, whether a TV ad or a social media post, isn't as persuasive as a personal recommendation from a friend, relative, or trusted opinion leader. That's why savvy marketers turn to celebrity endorsements, word of mouth, and referral programs to promote products and services.
A referral program is a powerful marketing tool that helps you efficiently boost sales, grow your customer base, and collect emails of potential clients. If you still haven't implemented a referral program for your ecommerce business, it's high time to consider doing so.
What Is a Referral Program?
A referral program is a method of promoting products and services through referrals from your existing customers, newcomers, or simply people interested in advocating your business for a reward. The most popular ways of spreading the word about products are:
sharing links on social media such as Facebook and Twitter
offering promo codes
sending emails
sharing automatically generated messages through social media channels
inviting people from a friends list or address book to join a service
Referral programs employ different kinds of rewards to stimulate people to act as brand advocates. These rewards may include:
freebies like additional disk space (Dropbox) or free rides (Uber)
reward points, coupons, vouchers, or virtual dollars (iHerb)
real money (PayPal)
discounts (Mouth)
account upgrades (Trello)
free miles for flights (Virgin Atlantic)
educational lessons or fitness classes (SkyFit)
… and more
Examples of Successful Referral Programs
If you'd like to set up a referral program but lack ideas, check out this list of referral programs by internationally recognized global companies.
Dropbox
Dropbox, a popular file sharing tool, gives users additional disk space for each referral signup.
Users willingly participate in Dropbox's referral program: in 2010, they sent nearly 2.8 million sign-up invites to their friends. The success of this referral program can be explained by a few factors.
First, sending an invite is part of the onboarding process for Dropbox. Users are offered to send an invite after they've completed a tour and put their first files into a Dropbox folder. Second, Dropbox clearly shows the benefit of referring the service to a friend by using clear copy – "Get more space" – and displaying the status of referral rewards on a user's dashboard. Finally, Dropbox makes it easy to participate in the program thanks to shares via email, social media, and imported address book contacts.
Airbnb
Airbnb's referral program offers a reward for each friend who signs up via an invitation and books a first accommodation or hosts a first guest.
Referrers (people who recommend the service) can earn $10 if referees (people who are referred to the service) book a minimum $50 accommodation. If referees host guests first, referrers earn $46.
Airbnb employs the same tactics as Dropbox, giving their users as many methods as possible for inviting their friends to join the service: entering emails manually; importing contacts from Gmail, Yahoo Mail, or Outlook; sharing a link on social media; or simply copying an automatically generated link and sending it wherever it's convenient.
iHerb
iHerb, an ecommerce giant for healthy lifestyle goods, has a two-sided iHerb Rewards program. This dual program offers rewards for all participants.
Referrers share a unique promo code via email or social media. After the link is used and a purchase made, referrers receive a minimum 5% reward credit while referees get a 5% discount on their first order. Referrers can spend their reward credits on iHerb's website or even cash them out once the sum reaches $300 or more.
The advantage of promo codes over emails is ease of sharing. iHerb gives users full freedom to share a promo code with their personal contacts or simply write a social media post with a promo code included.
Referral Programs: What Metrics to Track
In order to launch a referral program that'll help you achieve your goals (boost sales, get more website traffic, grow a customer email base, and so on), you need to identify the right metrics. Remember that each referral campaign is unique, so outline your goals with metrics. Generally, marketers point out a few key metrics that can help you measure the success of your referral program:
Participation ‒ the number of unique users who participate in your program (send shares) in a certain period (for example, 30 or 60 days)
Clicks per link ‒ number of clicks on shared referral links
Referral conversion rate – percentage of users who perform a desired action (sign up for service, book an accommodation, take a taxi ride, etc.) after they've been referred. To calculate the referral conversion rate, divide the number of referral actions (purchases, bookings, etc.) by the total number of purchases and multiply by 100.
Tips on Creating a Successful Referral Program
Referral programs have been around for a while, so considerable experience and useful tactics for referral marketing campaigns are at hand. Follow the tips below to ensure the success of your referral program.
Make it Easy to Participate
Guess what? People don't like to work hard to complete their goals, especially if we're talking about filling in long forms, proceeding to multiple landing pages, confirming accounts, and so on.
To ensure active participation in your program, apply best practices of UX design to simplify sign-up process. For example, enable email and social media invites, implement invitations via address book, and reduce the number of sign-up steps.
Create Simple Rules
When people encounter a referral program, a promotional event, or anything similar, they expect to find strings attached. In order not to confirm your customers' negative expectations, create simple and clear rules that can easily be found along with other essential information.
Talk to your customers in simple language, avoid ambiguous statements, and pick words that will appeal to your audience. Moreover, you can use video and images (illustrations and infographics) to provide handy descriptions and examples.
Provide Meaningful Rewards
To stir up people's interest in your program, make sure you offer compelling and valuable rewards. People aren't likely to recommend mediocre products and services just because a social factor comes into play: nobody wants to look incompetent in front of their friends.
Therefore, make sure the reward correlates with the service or product you sell. For example, a $5 discount coupon isn't likely to appeal to people if the average bill is $1000.
Also, provide a reward that matches your product. Giving a discount voucher for a makeup store would be odd for a website that sells motorcycles. Consider relevant rewards that complement your main offering, like free disk space for a file sharing service (Dropbox) or free miles for an airline (Virgin Atlantic).
Make it Profitable for Both Participants
In addition to compelling rewards, make your referral program profitable for every participant, not just a referrer. Such two-sided programs are efficient when you're trying to captivate new customers rather than existing ones.
For instance, when PayPal launched, the company offered $20 for signing up and another $20 for referring the service to a friend. These conditions were attractive enough to spark people's interest, and it remains one of the most cited referral programs ever.
Provide an Instant Reward
People are keen on getting what they want as soon as possible, and all people involved in devising a product ‒ from marketers to UX designers ‒ know that well. There's even a term for that phenomenon – instant gratification – meaning a desire to get fulfillment without delay.
We face instant gratification in many spheres including digital interfaces: status updates, system feedback, and pop-up notifications are examples of immediate gratification.
When it comes to referral programs, consider rewarding your customers in the short-term, for example by providing a discount on the next order or sending a voucher to an email right away a user refers your product. Avoid rewards that require users to accumulate bonuses and money (for example, iHerb customers can cash out their rewards only after the sum reaches $300).
How to Set Up a Referral Program
If you feel like setting up a referral system for your ecommerce website, then you'll have to choose between setting up ready-made software or building a custom referral program from scratch. Let's see each of these options in detail.
Ready-Made Solutions
Implementing a customer referral program can be achieved with tools like ReferralCandy, AdvocateHub, Talkable, and Girafi.
Generally, referral marketing software is distributed according to a SaaS model, which means that it's web-based and you don't have to install the software on a computer or maintain it. Most affiliate marketing SaaS software easily integrates with custom websites and ecommerce platforms such as Shopify, Magento, WooCommerce, and BigCommerce.
Also, SaaS providers offer flexible pricing plans, charging for a fixed number of monthly referrals (Giraf) or a percentage of referral sales (ReferralCandy), or providing a fixed price for each plan so you can choose what works for you.
If you look closer at the functionality offered by popular customer referral marketing software providers, you'll find the following features:
Affiliate marketing
Loyalty programs
Referral campaign management (scheduling, reporting, etc.)
Referrals management
Campaign templates
A/B testing
Fraud prevention (protection against unauthorized or artificial transactions)
Notifications about campaigns, special offers, promotions, and the like
Using a ready-made solution for a referral program may be a good idea until your customer base has grown enough. But at a certain point, a ready-made solution may be hard to maintain and scale.
Also, SaaS solutions don't provide the opportunity to build in custom features, so if you're going for something truly unique, you need to think of implementing a custom-built online referral program.
A Custom Solution
The RubyGarage team has firsthand knowledge about implementing top-notch ecommerce referral programs. One of our clients, Alex Fazelli, has built a few online stores with us including Artdeco and MedShop Express. These stores are built with Spree Commerce ‒ an open source ecommerce platform that we've customized to meet our client's needs.
One of the notable features of Artdeco and MedShop Express is a referral system implemented with the help of a gem developed by our team ‒ Spree Referrals Expert.
Spree Referrals Expert implements a sophisticated rewards system that enables Artdeco and Medshop customers to share referral codes with others. With this system, referrers get a three-tier reward (loyalty credits) from their direct referees as well as from people who use promo codes shared by those referees:
Rewards can be redeemed at the next order or cashed out after the order has been shipped.
This is a unique system that has no analogue among other online stores, since it allows for three-tier benefits and involves interactions among multiple loyal customers.
A custom-built solution is an optimal choice for businesses that need an online referral system tailored to their needs, even though it's pricier than SaaS software.
The bottom line is that ecommerce businesses can benefit a lot from referral programs by gaining new and returning customers, finding brand advocates who will recommend products, and building a sense of trust toward the brand.
If you already run an ecommerce business and would like to implement a referral system, we'd like to help. Simply drop us a line or get in touch with us on Facebook or Twitter!