Top 8 Ideas To Help You Create an Efficient Referral Program in 2018
87440 views
10 min
Apr 26, 2018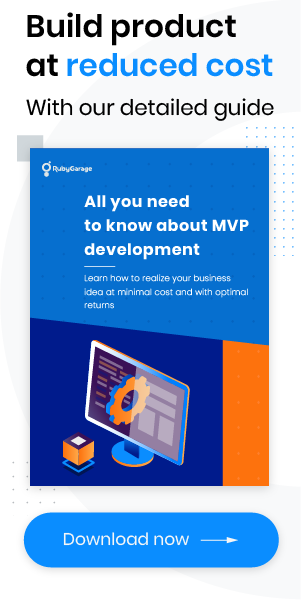 For decades, businesses have been using advertising to get audiences interested in their products and services and convert new customers. In the digital age, however, people are overwhelmed with ads, so ads alone are insufficient.
But while lots of customers are likely to be skeptical about advertising, a report by Nielsen indicates that 83 percent of people trust recommendations from their family and friends. For this reason, companies are increasingly embracing referral marketing − a method of promoting products and services through a business's existing customers.
Referral marketing has proven an efficient strategy that helps companies significantly increase their customer bases and, therefore, their profits. If you're willing to use referral marketing, you should be aware of the current trends that are shaping the referral marketing industry in 2018.
We've decided to help you out by analyzing referral marketing trends and shortlisting the eight most helpful ideas, so dive in and learn how to develop an effective referral marketing strategy.
Idea #1: Omnichannel referrals
More and more people worldwide are buying online: according to data by Statista, global online retail sales are expected to reach almost $2.8 trillion in 2018 and almost double between then and 2021. This, however, doesn't mean that the majority of customers are ditching traditional commerce (read: brick-and-mortar stores). Quite the contrary: modern buyers are omnichannel buyers who want pleasant shopping experiences both online and offline. Omnichannel refer-a-friend programs mean that your customers should be able to refer others through both online and offline channels.
Idea #2: Hyper-personalized experiences
Everybody prefers individual treatment rather than a standard approach, and your customers are no exception. They want to receive personalized offers rather than tons of spam. Personalization is a powerful tool in the hands of marketers − according to a survey by Evergage, a whopping 88 percent of customers expect personalized experiences from companies they shop with.
Needless to say, personalization is essential for referral marketing, and you should certainly use it when building your referral program. Having a typical refer-a-friend program isn't enough to acquire lots of new customers; your program must be hyper-personalized. For example, a guide by Extole indicates that referral conversion rates grow 3 percent if a company simply shows photos of their referrers in referral messages. This works for one simple reason: people are more prone to respond to people they know rather than to people they don't (even if they're given exactly the same offer).
Personalized referral messages work well because they rely on personal relationships between your customers and their friends. There are lots of strategies to make referral programs hyper-personalized, such as allowing your customers to write their own messages when sharing or making it possible for your customers to suggest specific products to their friends when sending referrals.
Besides targeting potential customers with hyper-personalized referral messages, you should also make use of personalization to encourage your company's advocates to invite their friends. Use artificial intelligence (namely, machine learning algorithms) to analyze customer behavior and track what products your customers want; then, offer discounts on them if your they refer new customers.
Idea #3: Mobile first
This idea isn't new, but it plays a key role in referral marketing.
Nowadays, most internet traffic globally comes from mobile devices rather than desktop computers or tablets. Therefore, online businesses need to deliver mobile-friendly experiences to their customers to stay afloat and expand. Companies that neglect mobile optimization risk losing market share and reputation.
Research by Salsify indicates that the vast majority of customers (84 percent of 18- to 29-year-olds) shop online from mobile devices, while 77 percent of shoppers use mobile phones even in brick-and-mortar stores. When making purchases or adding items to a shopping cart, customers should be able to effortlessly use their mobile phones to refer family and friends.
There are lots of ways to optimize a referral program for mobile devices, so let's go over the most effective:
Customers should be able to easily find the referral program in the mobile app or website
The referral process must be smooth and intuitive − customers should be able to invite people in a couple of clicks
Customers should be able to personalize their referral messages, though it's still important to provide pre-filled messages by default.
Idea #4: Electronic price tags
Electronic price tags are digital devices used by retailers to display pricing at brick-and-mortar stores. All tags are connected to a store's computer system, so marketers can seamlessly change prices with a couple of clicks.
Thanks to electronic price tags, retailers can quickly react to fluctuations in demand. No wonder large retail chains are already adopting this technology and installing digital price labels in their outlets. For example, at the beginning of 2018, Kroger, a large American retailer, announced plans to bring electronic price tags to almost 200 outlets by the end of the year.
Electronic price tags can be really helpful to promote referral programs in-store. How do they work? Imagine a customer wandering around a large department store and seeing full prices for products and discounted prices for referring family or friends. Electronic price tags can effectively incentivize shoppers to participate in referral programs.
Idea #5: Social media networking
Today, it's hard to find someone who doesn't use social networks. Social media has become an integral part of our lives − billions of people worldwide use Facebook, Snapchat, and Instagram every day. According to data released by Statista, the average internet user spends as many as 135 minutes (more than two hours!) on social networks each day.
Marketers and advertisers have also been using social networks to reach out to their audiences. Social networks provide ample opportunities for referral programs, as sharing an offer on social media is really simple and quick for customers. In a couple of clicks, customers can refer their contacts on social networks.
Take a look at the benefits that social media brings to referral marketing:
Huge customer base. Most people rely heavily on social networks to communicate with their family and friends. All those people are already on social networks, so businesses simply need to convey their messages to them. In other words, businesses should incentivize existing customers to invite their contacts.
Easy promotion. When customers refer someone on social networks, their contacts are likely to see it in their news feeds. This is an important channel of promotion for businesses.
Increased sharing. Many social media users monitor what others post and share, so they're likely to notice referral offers and follow suit. The more social network posts and shares about a product, the better it is for a business.
Idea #6: Beacon technology in marketing
Recent advancements in digital technology have brought a new way to reach out to customers: proximity marketing. This term refers to wireless delivery of promotional content to mobile users in a particular location. The technology relies on beacons, special devices that can wirelessly (via Bluetooth or Wi-Fi) communicate with mobile phones and send them content.
Beacons are becoming increasingly common among traditional offline retailers. For example, Apple already uses beacons in its stores to send in-store notifications displaying product reviews, and Target is planning to install them in its stores for indoor navigation.
Moreover, beacon technology enables businesses to track customer behavior for further analysis. For example, ExposureDB, a project we built, employs beacons for real-time event analytics − the company's platform monitors visitor behavior at different events (such as exhibitions and festivals) and in brick-and-mortar stores. However, beacons come in handy not only for guiding customers to products and gathering statistics about customer behavior. Wireless beacons can be really helpful in referral marketing as well.
To get a clear understanding of how beacons can boost a referral program, you should understand how exactly they work. To use beacons, a business needs a mobile application that customers can install. When a shopper visits a brick-and-mortar outlet, the app receives signals from beacons. The app then helps the customer find what he or she wants and, moreover, can suggest the most relevant products (based on previously collected and and analyzed customer behavior data) as well as offer discounts for referrals. Customers, therefore, not only get a top-level customer experience but are also incentivized to take part in a referral program.
Idea #7: Chatbots
Chatbots, or intelligent assistants powered by artificial intelligence, have become widespread. More and more businesses are adopting chatbots to improve the customer experience, reduce costs, and reach out to wider audiences.
The growing popularity of messaging platforms is boosting the adoption of chatbots. Facebook Messenger has around 1.3 billion users worldwide, so businesses can use chatbots to convey messages to their customers. It goes without saying that chatbots provide ample opportunities for promoting referral programs.
For example, your company's chatbot can contact customers on Facebook Messenger and offer a discount for participating in your referral program. Early adopters have already started attracting new customers with the help of chatbots; take a look at how Uber uses a chatbot to expand its customer base:
To participate in Uber's referral program, users need only to select a person from their Facebook or mobile phone contacts. Apart from offering ride credits in the referral program, Uber's chatbot allows users to request rides, so this AI-powered assistant is helpful for both customer experience and marketing.
Idea #8: Multi-level rewards for referrals
Typically, businesses reward people for referring others who then take a particular action (make a purchase, pay for a subscription, or sign up). Needless to say, many referred people don't respond to the offers, however, so getting a qualified referral can be a challenge for advocates of your brand. Businesses should do their best to get their existing customers interested in sending many referrals.
Providing multiple levels of rewards is a great way to incentivize advocates to keep referring more people to your business. This means that the reward grows for inviting more people, and customers know that the more actively they refer others, the bigger their reward will be. A multi-level referral program can be a powerful tool for increasing the customer base, and many successful businesses use this strategy.
Tesla, one of the world's leading manufacturers of electric vehicles, provides multiple levels of rewards for its customers. For example, for one or two qualifying referrals, Tesla owners can select either a Signature Black Wall Connector or a drivable miniature Tesla Model S for children. Those who bring five qualifying referrals are granted either a Tesla unveiling invitation or an early access token to Tesla's high-end Solar Roof.
Time to grow your business through referral marketing
Now you have a clear understanding of what techniques you can use to build a viable and efficient referral program. So go through this shortlist once more and decide which of these ideas you can apply to a referral program for your business. If you need help implementing referral marketing functionality in your application, share your ideas with our team and we'll get your referral program up and running.