Freelancers vs Software Development Companies: Choosing the Right Contractor
19500 views
9 min
Jan 18, 2017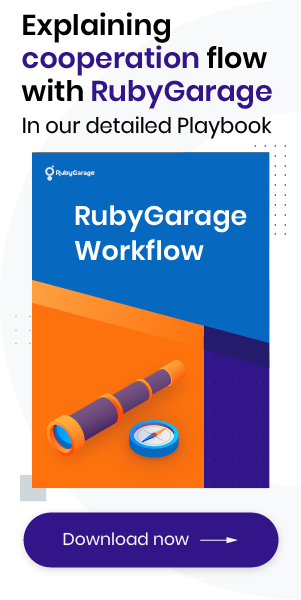 When you realize that you have a great product idea, your wings grow. But you shouldn't forget what lies ahead. Before you begin the most difficult process – product development – you must make a decisive choice: Who will you trust to bring your idea to life?
As each project is different, there's no single answer as to whether freelancers or software development companies are the "better" choice. We find that the choice between a freelancer and a company is often made difficult by a lack of understanding of the advantages and disadvantages of each option. That's why today we're going to discuss both freelancers and software development companies, highlighting the pros and cons of each to help you make the right choice and hire the people you really need for your project.
Pros and Cons of Hiring a Freelancer
A freelancer is a person who has a specific set of marketable skills. A freelancer either works for various companies as a contractor, or has their own clients and is self-employed. An independent contractor mostly works from home (or any other place she feels cozy).
Pros of Hiring a Freelancer
Low Rates. Most freelancers charge lower rates than software development companies; but even if a professional freelancer's hourly rates seem high, you can generally expect to save 20-30% off the cost of a development company. For starters, you don't have to cover overhead costs for benefits like health insurance. Also, by hiring an independent contractor you aren't paying for the office space and office supply costs of a large company.
Highly Skilled in One Specific Area. As freelancers run their own businesses, they usually strive to hone their skills and get solid expertise in one specific area. This is why it can be beneficial to hire a freelancer for certain tasks, or to complete projects similar to those they've already implemented. To show off their skills, freelancers typically have portfolios and feedback on such resources as Behance (for UI/UX designers) or GitHub (for developers).
More Flexibility. Freelancers can get more work done by setting their own schedules. They can work both day and night, if they're willing, to get the work done faster.
Easily Spotted. As freelancers are now in demand, there's been a rise in platforms such as Freelancer, Upwork, Elance, Hubstaff Talent and Guru where you can find an independent contractor to meet your needs. Once you find the talent you need and agree to the terms, they get right to work.
Fewer Legal Issues. Full-time employees have more than a few rights under state and federal law, meaning there's more potential for legal claims to be brought against you. Freelancers work under an independent contract as a separate entity.
Cons of Hiring a Freelancer
They Can Disappear. Freelancers are typically working on several projects at the same time, so one day they can suddenly become ghosts. You need to make sure they're available on your schedule, not theirs. They may be great when they're available, but be prepared with a Plan B in case they're not. It's pretty hard to fully control a freelancer.
Confidentiality Issues. While this problem isn't very common, there are still industries and companies in which issues of confidentiality mean that it is difficult to work with freelancers. Of course, you can ask that freelancers sign non-disclosure agreements (NDAs), but you'll still have to weigh up the risks.
Not Every Freelancer Cares About Your Product's Quality. Not all freelancers run their business to get returning clients. Your company's individual success may not be their top priority.
Organization Skills Can Be Lacking. If you're not going to manage your project, keep in mind that while freelancers may be good at their work, they're not always great at planning and organizing their own work processes. This can lead to problems with meeting deadlines.
No Further Maintenance. Freelancers completing a project and then leaving it is typical. So in case bugs appear, you may have to look for other people to fix them.
Pros and Cons of Hiring a Software Development Company
A software development company is a team of professionals that usually consists of passionate designers, developers, project managers, writers, and QAs, and offers professional full-cycle services from consulting to product maintenance.
Pros of Hiring a Software Development Company
Better for Big Projects and Startup Development. A professional software development company can offer a full cycle of services such as professional consulting, business analysis, and business idea evaluation, and can even help you figure out your monetization strategy before your product is developed. These stages are very important, especially if you're a young entrepreneur trying to build a startup. Additionally, with a software development company you get a professional team that consists of designers, developers, managers, QAs, and others. Each employee plays a unique role, unlike freelancers who are more like all-in-ones.
Up-to-date with New Technologies and Trends. Software development companies are constantly evolving and improving; they are aware of current software trends and new programming languages and can provide up-to-date solutions.
Tuned Development Workflow. When you hire a software development team, all you need to do is get in touch with project managers, read reports about completed work, approve that work or make some adjustments, and then wait for the next part of your project to be developed. A well-tuned development workflow will never fail to meet deadlines.
Diverse Experience. Hiring a software development company means that you hire a whole team of professionals (developers, designers, managers, QAs, etc.) with different skills and knowledge. They have worked on many types of projects, and therefore have much greater expertise. There's almost always a skilled expert ready to sort out a given issue. But you should always be careful when choosing a software development company to contract with. There are trusted directories such as Clutch.co and GoodFirms, for example, where you can find feedback from actual clients of software development companies.
No Legal Issues. Software development companies are legal business entities, and therefore they offer greater stability and less risk. You can always check the track record of a company in an external database or simply ask for its financial record. And equally handy, an agency will take care of all the documents you need to get started on your project. You don't have to prepare contracts on your own. Just do carefully read everything you're signing.
Companies Care About Their Client's Products. Software development companies value their reputations and strive to develop high-quality products that get positive feedback after they're launched. While freelancers can become ghosts, companies cannot. You won't face breaks or stoppages due to unavailability, as one developer can quickly be replaced with another developer from within the firm.
Long-term Relationships. Companies prefer building relationships of trust with individual clients and implementing projects for those clients over the long term. This is more efficient for companies than focusing on the quantity of incoming projects.
Constant Updates and Support. When we talk about long-term relationships we don't only mean new project development, but also the constant maintenance of current products, regular updates and bug fixes, and maybe even adding some additional functionality.
Cons of Hiring a Software Development Company
Higher Rates. We find higher rates to be the most realistic disadvantage of hiring a software development team over a freelancer. Freelancers are indeed cheaper; a company's services nearly always cost more. However, company rates strongly depend on the region. Indians are famous for their low-cost development services. Сompanies from Western Europe and the US will cost you a fortune. There's a reason why so many successful startups choose to work with companies in Eastern Europe. This region's IT industry is quickly evolving, and you can hire experienced and skilled developers for reasonable rates. It's far better to find a reliable developer with middling prices than to accept the cheapest offer. You get what you pay for: a low-ball offer will mean a cut-rate product. Make sure you get the quality you need.
Freelancers vs Software Development Companies: The Summary
To review, here are the key differences between hiring a freelancer and working with a software development company:
| | |
| --- | --- |
| Freelancers | Software Development Companies |
| Lower Rates | Higher Rates |
| Skilled in one specific area | Skilled in many different areas |
| Can disappear | Cannot disappear |
| Multi-tasking | Each employee is responsible for one job |
| One-time association | Long-term association |
| Don't care about client's project | Care about client's project |
| Confidentiality concerns | Fewer confidentiality concerns and legal issues |
| Best for specific small tasks | Best for big project/ startups |
| No support after project completion | Constant updates and support |
Who should you choose?
At the very beginning of this article we mentioned that there's no definite answer as to whether freelancers or software development companies are the "better" choice. Professional freelancers can be great for handling the tasks they specialize in; but more sophisticated mobile or web solutions are likely to require a larger team. Freelancers appear more flexible; but in fact, small agile companies are no less flexible and able to respond to changes in requirements. That's why everything depends on the particular project, your own technical skills, and on how much money, time and effort you are ready to contribute.
Remember to find a contractor whose experience matches your needs and to never decide on cost alone. Software development companies may even help you save money in the long run. Finally, make sure to protect your own interests with regard to intellectual property and legal concerns. We hope this will help you make a wise choice. Good luck on your project!