How to Choose a Reliable Web Design Company
11670 views
9 min
Jun 18, 2019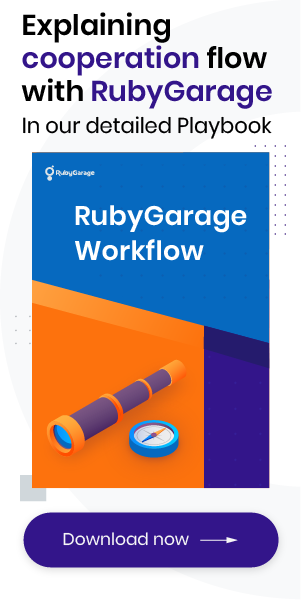 According to Google's research on the role of visual complexity and prototypicality regarding first impression of websites, you have only 0.05 seconds to make a good impression. That's why it makes sense to invest in the visual appeal of your project. It's a good idea to choose a web design company that takes creative approaches and generates refined solutions for businesses. Moreover, working with a top-notch web design agency can contribute to your brand awareness, competitiveness, sales, and customer engagement.
So how can you find a good web design company? Before heading to our tips for choosing a web design company, check if you're ready for this stage. First, make a list of your current business goals, define your target audience, and consider the issues that have led you to consider hiring a web design agency (and how you want to resolve them). All this information will show you at which stage you are and come in handy when you'll communicate with a web design agency. Now you can start.
Check lists on recognized websites
First, you need to do research and find agencies that may be of interest. Clutch, Awwwards, Dribbble, and Behance are tried-and-true resources with directories of verified agencies and freelancers in the IT design industry.
Clutch and Awwwards are mostly aimed at evaluations, reviews, and constructive critiques. They have lists of the best sites and design agencies as evaluated by independent experts. Clutch performs comprehensive interviews with clients of IT agencies to make sure reviews aren't fake. Awwwards gathers an independent team that evaluates websites and designers' works. Awwwards also features a directory of top designers.
Dribbble and Behance are social networks where designers can post their works, from large projects on Behance to small screens on Dribbble (so-called shots). On Dribbble, you can find a designer who suits your taste or post an ad for a vacancy you would like to fill.
Dribbble and Behance feature not only independent designers but also web design agencies. You can find a company's contact information, portfolio with reviews, areas of expertise (web design, web development, ecommerce development, UI/UX design), average rate, location, and more.
Go to the website
The website is literally the face of a web design agency. It should look appealing and credible. A web design agency should deliver the best user experience, supported by smooth navigation. Keep in mind that everything you see on an agency's site can be implemented in your project as well.
Check out the portfolio
A portfolio will show you the professionalism and variety of skills an agency has. But it's sometimes a tool for cheating. While looking at case studies, don't be distracted by the beautiful UI only – trendy color schemes, micro interactions, and an abundance of animations. Consider three crucial elements:
Variety of expertise
Look at the companies and startups a web design agency has made designs for. If the designs vary depending on the industry, it means the agency uses a flexible approach to meet each client's needs. Take a look at the initial pain points of clients and the ways the agency helped resolve them. Finally, another reason to choose an agency is because they've worked on projects similar to yours. Related experience is crucial when choosing a web design agency, as it will make it easier for them to solve your issues.
UX design
To test the quality of an agency's UX design, check out the websites in their portfolio and try out the features they've added. There are some crucial points to consider: the landing page experience, navigation through services, and whether the aim of the website is clear. Everything on the website must be intuitive and clear.
Success stories
Reviews of satisfied customers are the best indicators of an agency's professionalism and quality. They're even more valuable if you find them on unbiased sites. You can tell that an agency's solutions are viable and helpful based on testimonials and ratings on third-party platforms like Clutch and GoodFirms.
Go to social media pages
The next step is to see an agency's social side. Check out their Facebook and LinkedIn pages. These are two sides of one coin that will tell you a lot about a company. One is more informal and employee-oriented, the other more serious and business-oriented.
Facebook is the biggest social network and can serve a business perfectly for promotion, raising brand awareness, and building trust. Facebook can reach any target audience, so every company has a page. On Facebook, pay attention to a company's:
Interactions with clients
Everyday life in the photos
Corporate culture
Community investment
Contact info and address
A fully customized page is another proof that an agency takes its business seriously and uses its opportunities to the fullest.
LinkedIn is a professional social media site where experts share their experience and demonstrate their authority. Half of the traffic to B2B sites comes from LinkedIn. Companies use this platform to show their work and attract both clients and talented employees. On LinkedIn, you should look at a company's:
About us section and business story
Customer reviews
Consistency with posting and updating
Expertise
Solutions to clients' pain points
Brand hashtags and posts mentioning them
Team members (including skills and previous experience)
Contact info and address
Social networking sites contribute to a brand's reach and can generate plenty of leads. By analyzing these two social networks, you'll see clients' level of engagement with and trust in an agency.
Check out the workflow and deliverables
Why is it important to find out a company's workflow? Once you see it, you'll understand how they'll approach your idea. It's important to be aware of what designers are going to do for you and when. A company's workflow provides insights into the business, sets clear expectations, and highlights the benefits you'll get as the result of each stage. At RubyGarage, we stick to a refined workflow accepted by many leading agencies. Each stage contains milestones that guide you through the process. Check them out in the illustration below.
1. Project discovery
We define your goals and pain points and outline a strategy to find possible solutions. We study the needs of your target audience, and provide the customer with competitor analysis report, personas and their journey map. Together with the UX designers, our business analysts conduct design best practices research to make a viable and competitive product.
2. Ideation, Information Architecture & Prototyping
During this stage, our team gathers suggestions to solve your pain points and creates the user flow, sitemap, and other components of the product structure. Having evaluated your needs, our designers come up with wireframes and mockups of your web or mobile app.
3. User Interface Design
At this stage, our team comes up with a solid UI solution to make your idea come true. UI is not only about the visual appeal but users acquisition and retention as well. We establish a visual language to deliver mockups and graphics according to your business needs.
4. Testing and evaluation
Finally, we test and analyze the concept. As a result, you'll receive a usability and analytics report.
All these milestones are accompanied by deliverables and deadlines according to your plan.
Pricing policy
All agencies charge differently: some charge per project, others per hour. There are advantages to both. Let's take a closer look.
As a client, the advantages of a fixed price include fewer risks. If your budget is limited, it's better to stick to it. With a fixed price, all the risks are on the vendor. You pay only the agreed amount and don't have to cover any additional costs that weren't anticipated. For instance, if the final features are insufficient and you want to change them, you won't have to pay for such work. Fixed price is commonly used for MVPs and feature alterations, as these projects are small, short-term, and have predictable deadlines.
Paying per hour is more flexible and is preferred by vendors, especially when the scope of work is unclear or likely to increase throughout the project. However, you may be afraid that designers can abuse this approach and prolong work, thus getting paid more. You can solve this trust issue with the help of time tracking tools. The advantage of per hour pricing is that the product quality will be high and you'll pay a stated hourly rate;
No matter which model you work with, make sure that you describe it clearly in your contract and get the contract signed by both parties. Ask your design company to break down each part of the project and estimate the time and cost for it.
Getting a quality website is not an expense but rather an investment.
Give a test task
Finally, you'll find a couple of agencies suitable for the job. At this point, nothing speaks louder than a test task. After it's completed, you'll see a clear picture of their approach and quality of work and can decide if you want to cooperate with a particular web design agency.
Wrapping up
When it comes to web design, rushing is not an option. Before approaching a web design company, conduct thorough research and take stock of their portfolio. A product's design is crucial to attracting potential clients. There's an overwhelming number of web design agencies on the market, so make an effort to find one that meets your needs. Even if you only need to add a small feature, choose a team with expertise and similar interests. If you follow our easy guide, it will be a quick and productive search.