In-depth guide to RubyGarage workflow
Get all the details on the RubyGarage team, our core values, and how we build partnerships and communication processes with our clients. Find detailed explanation of all the results, documents, and other deliverables you'll get after each stage of our partnership so you can justify cooperation with us to other stakeholders.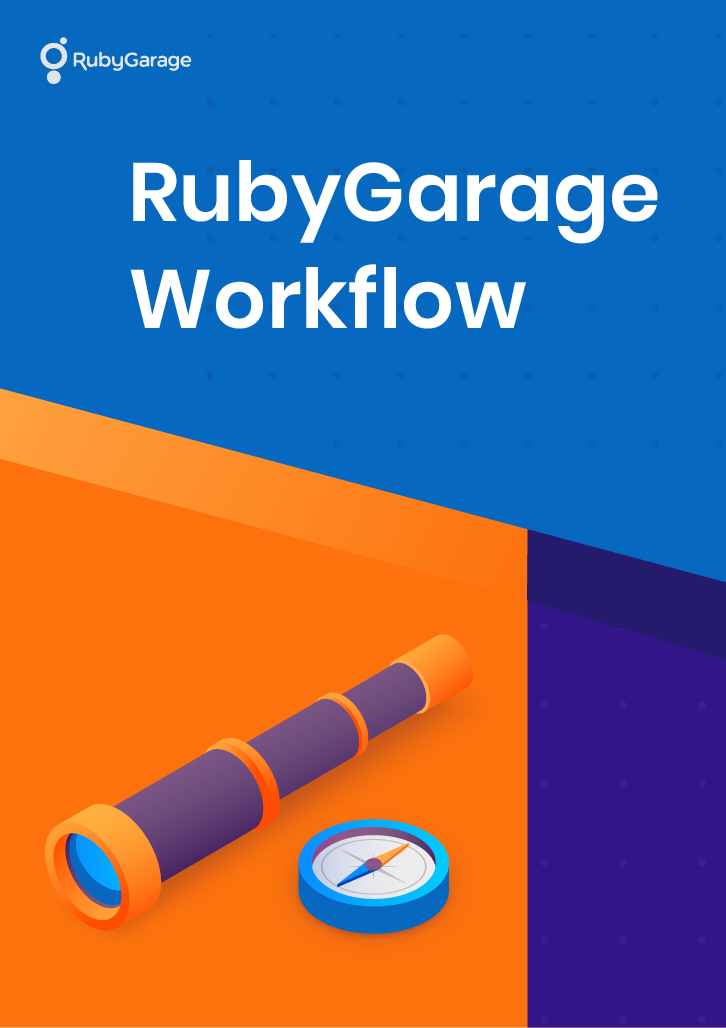 Looking for a tailor-made solutions for rapid business growth?
Drop us a line
In this guide, we cover the main aspects you need to know to start cooperation with us:
What RubyGarage is
Step by step product design and development workflows with the full list of all deliverables you'll get
Tools we use to organize our workflow
Our service approach