Ecommerce Inventory Management: Tips, Strategies, and Best Practices
4190 views
7 min
Apr 15, 2021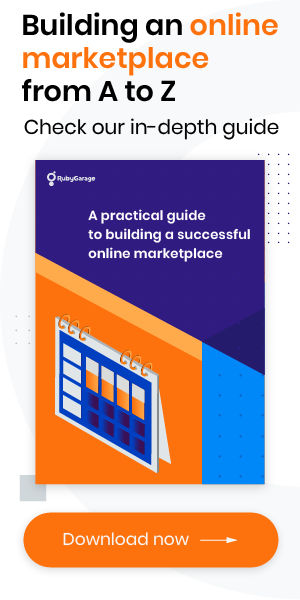 Online sales are booming. In 2021, the global ecommerce market is expected to hit 3.8 billion users, which would be a 10% jump compared to 2020. 
As the demand for online shopping increases and competition between ecommerce stores becomes tighter, vendors are doing their best to get ahead of the curve. 
One of the prerequisites for success in online sales is robust inventory management. In this article, we'll look at some of the best ecommerce inventory management practices applied to ecommerce. 
Why do you need inventory management in ecommerce? 
What is ecommerce inventory management? This term refers to all the actions businesses take in relation to products before the actual sale. These can include production, supply, storage, inventory replenishment, and distribution. 
Effective inventory management in ecommerce provides plenty of benefits:
Improved sales. Replenishing and managing goods in a timely manner helps you sell more. 
Enhanced customer retention. If you make purchases convenient, people will continue buying from you.
Cost savings. Warehouse space and operations are expensive, but you can avoid overstocking. 
Time savings. As your workflow becomes smoother, you need fewer working hours toi supervise it.
How to build an efficient inventory management strategy?
Let's look at the key steps in devising an efficient ecommerce inventory management strategy. 
1. Create SKUs
A stock-keeping unit (SKU) is a unique code – a combination of numbers and letters you assign to a product. Its primary goal is to identify a particular offering for management purposes.

SKU management increases warehouse accuracy, ensures flawless logistics, and provides data to measure sales and optimize selling processes, giving more insights on buyers' behaviour. 
There's no standard approach for creating SKU codes, as vendors come up with their unique SKU systems. Usually, the steps for designing one are the following:
Decide on vital product attributes such as brand, model, color, and size. Use them as the reference for arranging your SKU codes.
Create a framework. Following a pattern will help make your SKU system clear and easy to understand.
Ensure scalability. Make sure the design of your SKU architecture will still be useful when your inventory expands. 
Test. Monitor the efficiency and accuracy of your SKU system. 
All in all, constant monitoring and change are fundamental for creating a robust SKU system.
2. Create a hub for your product information
To effectively manage your ecommerce inventory, you need a centralized place for your product information. 
For this purpose, vendors often use Product Information Management (PIM) systems. Designated software provides tools to consolidate product data from multiple sources, such as suppliers and backend systems like enterprise resource planning (ERP) systems. 
However, some ecommerce solutions have PIM features built in so you can upload, edit, and publish your product information, managing your items effectively right from the admin panel of your estore. 
3. Ensure a perfect taxonomy
Once you have your product information in place, it's time to present your offerings in the most convenient way for your customers. For this, a good taxonomy is key. 
A taxonomy is a way to classify your products on your estore with a convenient catalog structure, filters, search options, etc. The goal is to establish a clear and defined structure that facilitates sales. 
The global trend in taxonomy is to keep it as simple as possible, even if you're a flagship retailer like Macy's.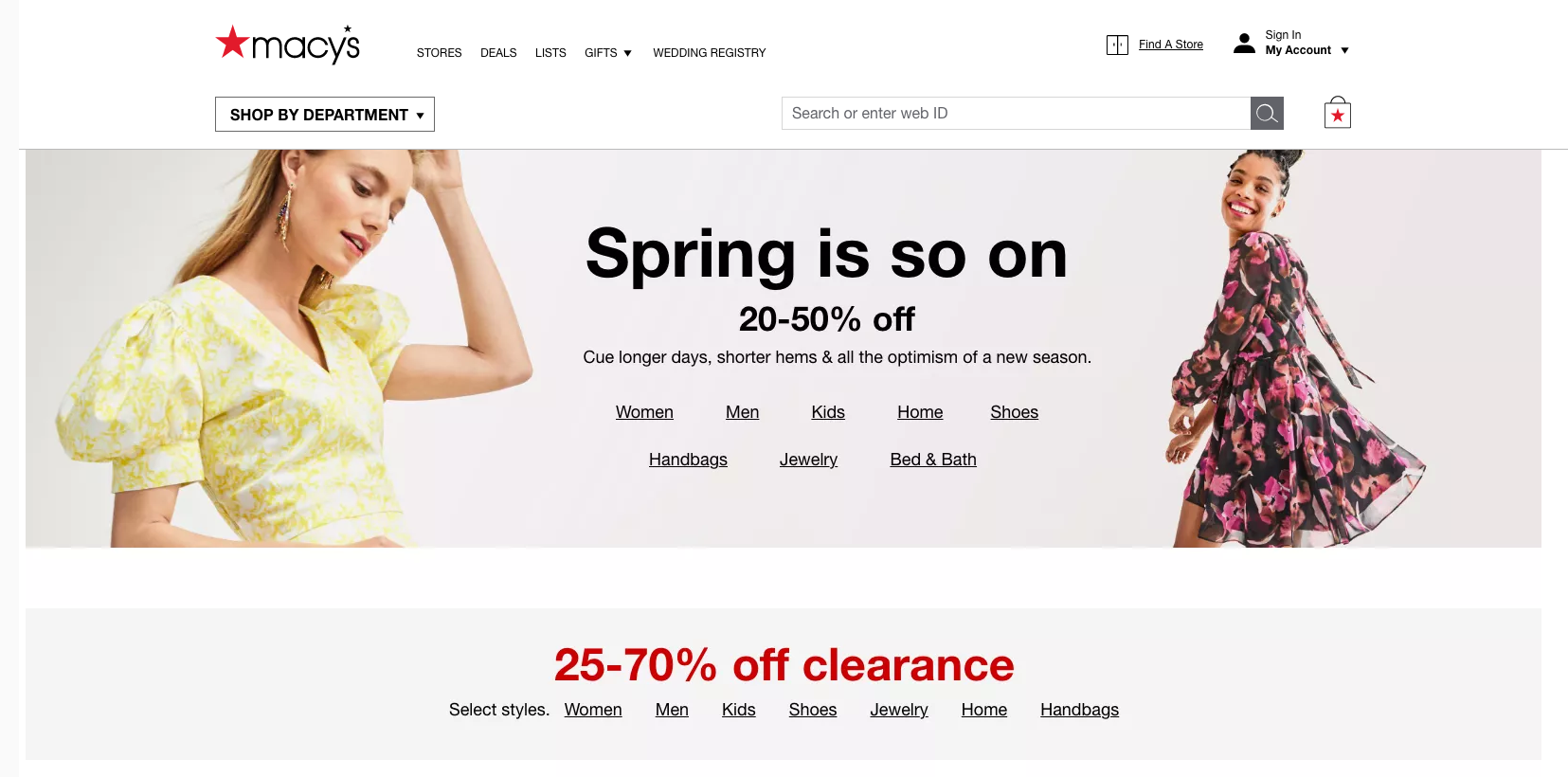 The steps to create a taxonomy are the following; 
Research. Learn about taxonomy best practices and look at competitors' websites.
Sketch it out. Draw an outline of your product's hierarchy. 
Implement. Set up your product navigation in the estore during the ecommerce product development stage. 
Test. Make sure it works. Conduct website audits regularly. 
Creating and maintaining a successful taxonomy is a crucial part of website design, development, and marketing.
4. Polish your content 
Part of a successful inventory management strategy is advancing sales by helping your customers make informed decisions. For this, you need high-quality product information that builds trust with potential customers.
Product information in an ecommerce store can consist of: 
Attributes. These include all basic characteristics of a product including materials, color, size, and texture. 
Description. A description should be detailed and appealing, describing the unique value of each item. 
Photos and 3D images. There's no way customers would buy something without knowing what it looks like. 
Videos. 73% of consumers are more likely to purchase a product or service if they can watch a video explaining it beforehand. 
Virtual try-ons. If possible, recreate the in-store experience, allowing customers to "try on" clothing, shoes, cosmetics, eyeglasses, etc. 
Customer reviews. Encourage customers to share photos with purchased products and leave comments. 
Walmart, a US retail company and one of the largest ecommerce stores, provides an example of a platform with high-quality content. Each product on the Walmart website has a detailed description that includes photos and videos, customer reviews, comments, and more.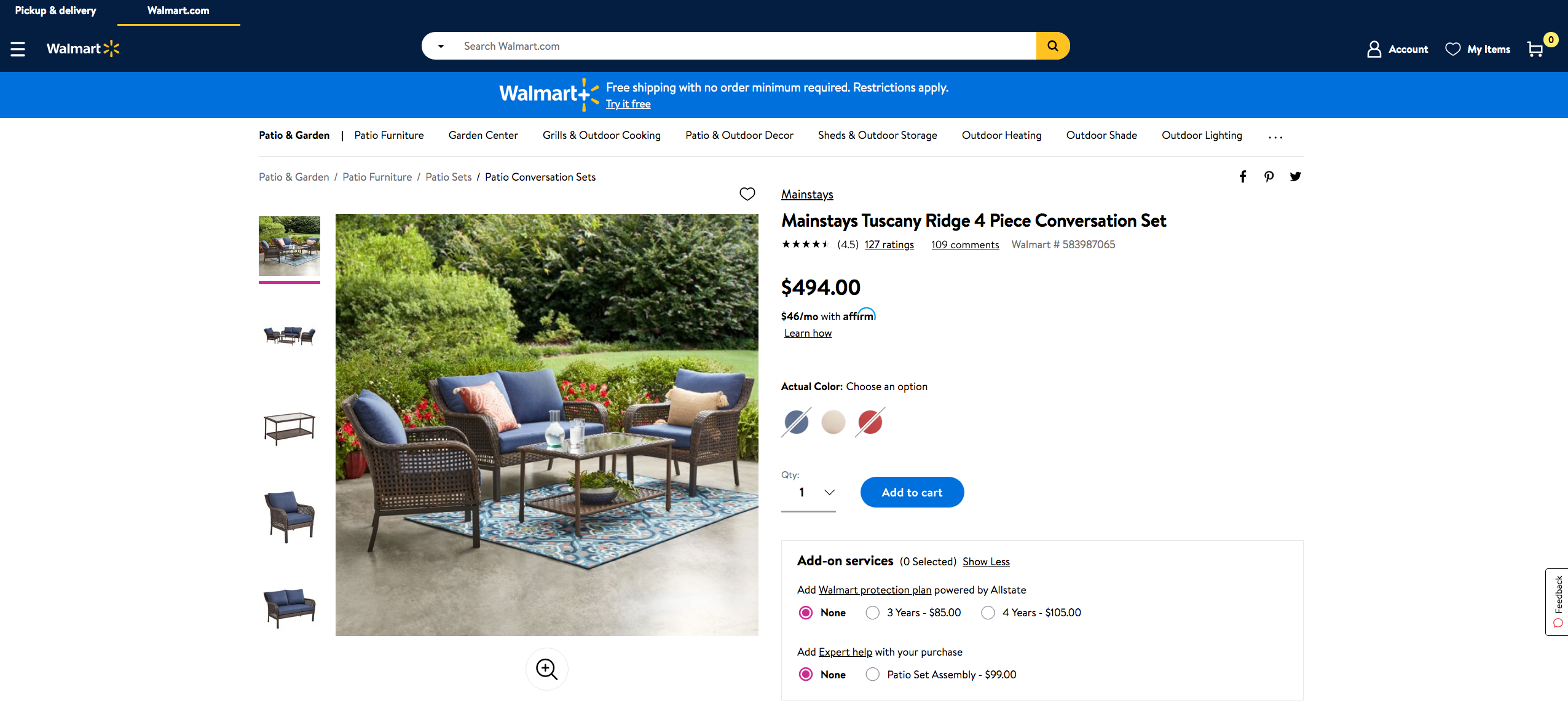 Pro tip: Use keywords 
To improve your position in search results, you'll need to include keywords in page titles and top level headings, detailed meta descriptions, and alt text for images. If search engine optimization (SEO) is not something you're doing now, adopting SEO practices should be one of your first improvements.
5. Automate your workflow
If you wonder how to manage ecommerce inventory, keep in mind the importance of automating your workflow. Handling each and every item in your ecommerce store manually would be time-consuming and take too much effort. Luckily, technology allows you to have everything under control without shelves full of paper files. 
Not every SaaS or ecommerce platform for online stores offers fully customizable automation tools. However, if you research thoroughly, you'll discover a solution that fits your needs. 
Here are the features to look for or implement in your ecommerce store: 
Bulk inventory management
With bulk management functionality in your estore, you can manage numerous products at once. 
Suppose you have a T-shirt in many sizes and colors that you want to remove from your store. Instead of deleting each item one by one, you can do it with one click.
Product options and types
A robust ecommerce solution will allow you to sell products in different colors and sizes from a single page while applying flexible pricing. 
Imagine you sell shoes and want to put large shoe sizes on sale while maintaining the usual price for standard sizes. One click should be all you need to change the price tag. 
Advanced catalogue management 
SaaS ecommerce platforms usually offer standard catalogue templates that can only be customized to a small degree. However, there are tools like MarketAge that allow you to adjust the catalogue according to your needs, organize your ecommerce store in a unique way, and manage your ecommerce inventory easily. 
Imagine your ecommerce store is growing fast. With designated automation features, expanding your catalogue and filling in product descriptions will be a piece of cake, and no information will be lost or forgotten. 
Automated inventory and sales tracking
When choosing a solution for your ecommerce store, pay attention to whether it has an automated inventory tracking feature. 
With automated inventory tracking, you won't need to track stock availability on paper. Every time a customer buys your product, the system will automatically update the number of products left.
Analytics dashboard and reports 
Analytics and smart reporting tools can help you keep track of your sales dynamics, search for your buying patterns, and learn more about your buyers. 
Imagine you want to launch some new products and wonder whether they'll be in demand. By analyzing sales indicators for your current items, you can predict the success of new items. 
All these automation features can significantly simplify your ecommerce inventory management processes. However, fine-tuning the system is not easy if you build a platform from scratch. A pre-built tool will allow you to reap the benefits of automation fast. 
Conclusion
Strong ecommerce inventory management makes your sales workflow smooth, improves customer retention, and increases your profit. 
By creating SKU numbers and setting up your PIM tools, you can build a base for successful inventory management. Then you can ensure a perfect taxonomy and polish your content. 
Automation comes throughout all stages of ecommerce inventory management and allows you to make the sales process flawless. 
FAQ
There's no standard approach for creating SKU codes, as vendors come up with their unique SKU systems. Usually, the steps for creating SKUs are the following:

Decide on vital product attributes
Create a framework
Ensure scalability
Monitor the accuracy and efficiency of the system

The steps to create a taxonomy are the following;

Research. Look at competitors' websites and learn about best practices.
Sketch it out. Draw out a rough outline of your product hierarchy.
Implement. Design your ecommerce store in the best way.
Test. Conduct website audits regularly.

Here are some basic automation features for your ecommerce inventory management workflow:

Bulk product management
Product options and types
Advanced catalogue management
Automated inventory and sales tracking
Analytics dashboard and reports

Looking for the marketplace solution with bespoke automation features? Let us know so we can assist you.