What Benefits Can a CRM Bring to Your Business?
8525 views
8 min
Jul 09, 2018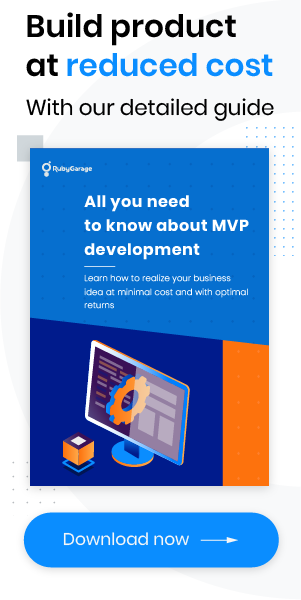 As a business grows, it becomes more difficult to offer quality customer support and gather valuable insights, maintain up-to-date information about customers, and streamline customer management processes. To solve all these challenges, businesses often use CRM software regardless of the company's size, the industry, and the clients with whom they work.
A CRM system is an invaluable tool for businesses that want to grow and scale. According to a comprehensive global report by GIA, the market for CRM software is projected to reach $48.4 billion by 2020.  
So why is CRM software so popular and what advantages can a CRM bring to your business? Keep reading to find out the key benefits of CRM software.
Enhance communication across an organization
One of the benefits of CRM systems is that they help to improve communication at the organizational level. Let's imagine that one of your employees is working with a customer whom their colleague spoke to one year ago. With a CRM system, it's possible for any employee to provide the same high level of service by sharing customer information like call history across the whole team. A CRM helps your employees immediately see what's already been done by their colleagues. With a CRM, your team can manage customer relationships more effectively and see the big picture at any time.
For example, Zara, a leading European fashion brand, uses their CRM system to provide employees with access to large and live databases with real-time information on store inventory, warehouse inventory, and sales. This significantly reduces the time it takes to make a decision and keeps customers well-informed on availability, improving the overall customer experience.
Not surfing but targeting
Another CRM benefit for business is that a CRM helps you send the right message to the right people. Using CRM, you can filter your contacts to get a targeted list of customers who are most likely to be interested in upcoming special offers or new products. Research by Marketo shows that by segmenting your email campaigns you can significantly increase engagement and return on investment.
One of the reasons that Apple uses a CRM is to collect data so they can more directly target potential customers. They gather information every time a customer makes a purchase (for example, buys an iPhone), uses software such as iTunes, or registers a product using their Apple ID. Employees use this data to define targeted advertising.
One platform for all data
It's quite the challenge for a sales team to bring in a steady flow of new customers. This is due to lack of information on potential customers and insufficient knowledge about clients before calling. It's a huge waste of time when your employees have to search their inboxes or call histories to get a prospect's number. Speed is crucial in the sales process.
A CRM solves these problems by providing employees with a full history of customer interactions. A CRM can store data on customers so that it's available at each interaction. Moreover, a CRM system can quickly provide metrics related to visibility and forecasting.
Get actionable metrics and insights
One of the advantages of customer relationship management software is that it gives you the power to track metrics that provide valuable insights into your business.
Here are some useful metrics that can be tracked by a CRM system and displayed on dashboards for managers and executives to follow.
Sales closing rate — indicates how often potentials clients are converted into actual clients
Customer retention rate — measures how successful you are at maintaining relationships with existing customers
Length of sales cycle — measures the time from when a prospect is first identified to the time when a sale is closed
Lifetime customer value — determines what a customer is worth to you based on their spending and the length of time they've stayed with you
Leads by source — tracks inquiries to show how marketing channels have helped to attract visits, leads, and customers
Measuring CRM metrics is vital to keeping your business flourishing. Metrics give comprehensive insight into sales processes and company efficiency, allowing you to build a successful customer experience.
Automate everyday tasks
There are a huge number of small tasks that must be completed in order for sales processes to function properly. Filling out forms, sending reports, and addressing legal issues are all ancillary chores that are vital for managing your sales pipeline.
Any process that involves a structured sequence of actions or stages can be automated with a CRM. For example, Amazon has adopted a CRM to speed up sales and customer support. This lets their employees focus more on closing leads and resolving customer pain points while the automated CRM system takes care of the details.
Take advantage of AI
In keeping with the theme of automation, let's talk about artificial intelligence. A study by Accenture shows that managers spend more than half of their time on administrative coordination and control. This means that a major part of their time is spent gathering data and building it into spreadsheets. A digital assistant can free your employees to work on more strategic projects.
Let's consider some of the advantages you can get from AI:
Capture real-time signals, wherever they occur — from a customer's support request to a prospect's tweet
Predict potential sales
Analyze every data point, pulling together data from your CRM
Provide customers with a modern experience
Create a complete view of every customer
Successful early adoption of automation technologies can offer you the cost and time savings you need to get the jump on your competitors. Companies that are too slow to integrate automation technology will miss out on precious efficiencies.
Increase your conversion rate
Often, you can observe the following behavior: a customer visits an online store, places items in their cart, but doesn't complete the purchase. How can a CRM deal with this challenge? To solve this problem, you need to reach these customers and persuade them to buy. According to research by LivePerson, 83 percent of online shoppers need support to complete a sale. With a CRM, your employees can send a simple reminder email or send a code that allows customers to get a discount on their purchase. Besides, you shouldn't forget about the online support and chat features that a CRM offers. Using this CRM functionality, you can prevent shopping cart abandonment by ensuring your customers that someone is always there to assist them.
Improve the customer experience
As a study by Walker shows, customer experience will be the leading brand differentiator when it comes to buying decisions in 2020.
Customers' time is valuable, so you should deal with their problems quickly. With a CRM, your sales team, armed with client history, can provide a solution within minutes. That's because a CRM system contains all customer data about past purchases and preferences as well as a database of potential issues.
What's more, a mobile CRM can provide extra advantages. Just look at research by Innoppl Technologies, which shows that 65 percent of sales reps who have implemented a mobile CRM have achieved their sales quotas. Only 22 percent of reps using a non-mobile CRM have reached the same targets.
The right CRM system syncs with mobile devices anywhere, anytime via the cloud, so the entire team is on the same page and has the most current information at their fingertips. Coca-Cola's mobile app, for instance, provides access to customer history immediately, generates repair and work orders, and sends out field technicians in real time.
With a mobile CRM, you can provide a better customer experience including by sharing the latest information on products, deals, and contracts and providing quick answers to customer questions.
Increase the productivity of your sales team
Employees face common challenges. For example, they lack time to concentrate on high-quality customer support since client data is scattered in different places. Communication is also a big challenge for a sales team, especially when they're on the go. You can considerably improve your selling process by automating everyday tasks, storing data in one place and making sure it's always available, providing access to analytics, integrating with external services, and syncing with mobile devices.
Asda, like most supermarkets, wanted to provide customers with the best offers and use the most effective marketing to keep them coming back. A CRM helped them to cope with over 5,000 new online customers each week, leading to a twenty-fold increase in sales year-over-year.
A CRM system is an immensely useful tool that every sales team should have. The infographic below outlines the key benefits of customer relationship management software.
Ready to get the most out of your CRM?
CRM technology has been widely embraced throughout the business world. This system will ensure your company takes care of who matters most in your business. If you want to implement CRM software into your business, read our article to find out how to make this process as smooth as possible.