Thinking About Implementing a CRM? Consider These Tips First
16788 views
8 min
Jul 04, 2019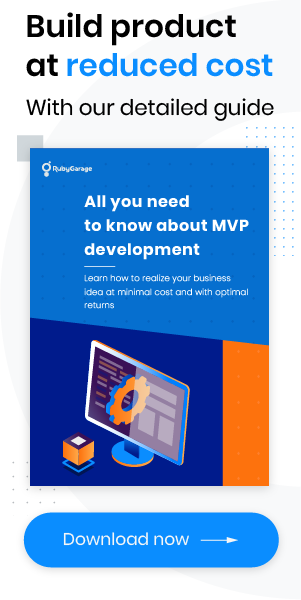 Customer relationship management, or CRM, software is essential to the growth of the software industry and is one of the most pervasive types of business software. But according to Merkle Group, 63 percent of all CRM projects face adoption issues and, consequently, fail.
What exactly frustrates teams about CRM software and as a result causes its implementation failure?
CRM software usually requires manual input of lead details, which is time consuming.
CRM software doesn't help sales teams analyze customer behavior and intentions and make data-driven decisions.
CRM systems are usually designed for sales managers, not for the sales team, meaning that reporting and collaboration features are often quite basic or take up too much time.
How can you ensure successful implementation of your new CRM software and, ultimately, the success of your project? Here are 8 useful tips to help you implement a CRM in the best way possible to get the maximum return on investment.
1. Determine what you want the CRM to do for your company
If you've decided to implement customer relationship management software, it's essential to set goals. Before implementing CRM software, ask yourself and your team:
What drives my need for a CRM?
What do I want to accomplish with this CRM?
What CRM features do I need?
What problems will the CRM solve?
By defining your goals in advance, you'll have established metrics for measuring progress. That's why it's vital to identify your company's needs clearly before implementing a CRM.
There are different types of CRMs, and each offers specific features for achieving specific goals.
Types of CRM software
Operational – An operational CRM simplifies business processes for sales, marketing, and service automation. This type of CRM generates leads and then converts them into contacts within the CRM, picking up all the details at the same time.
Analytical – The main purpose of this type of CRM is data analysis. An analytical CRM looks at customer data and offers insights to management regarding the current status of the business. This type of CRM is suitable for organizations that need to gather and analyze large volumes of data.
Collaborative – This type of CRM is developed to increase the customer experience. Collaborative CRM functionality simplifies communication between customers and your company and between stakeholders and different departments within your company.
2. Conduct internal marketing
This CRM implementation step is sometimes underestimated, but when implementing customer relationship management software you need to share your plans and goals with your employees. Your colleagues need to know why you're making changes to the business process.
Before CRM implementation, make sure that you and your employees have a clear understanding of the business processes that will be supported by the new system. Your employees need to understand why the new system is being implemented and what results you hope to achieve. When employees have a complete picture of what's happening, everyone can work as a single engine, leading to more efficient work. To mark the launch and create enthusiasm, you can write a cool article, hang a poster, give out a launch t-shirt, throw a launch party, or do something else.
3. Provide ample training
To achieve good results with a new CRM, all employees need to be synchronized.
There are a few different approaches to training. Training can be:
role-based to allow employees to easily understand what they need to do in relation to their job function;
a combination of official guidelines and personal involvement;
bespoke training or fixed agenda training;
ongoing and provided in small doses to increase retention.
Don't forget to select a person who will run the project properly to reach all your company's goals. A good project manager and good internal communication are the way to success.
4. Gather feedback
Allow users to leave feedback and suggestions for future improvements to the CRM system. This CRM implementation strategy will lead to continuous upgrading of the software and keep the system relevant. Implementing a CRM is just the beginning. To make your CRM implementation process more successful, you should be ready to continue evolving to meet the constantly changing needs of your business.
Here are some ways you can gather customer feedback about your CRM system.
Sales and support teams. Ask your account managers if their customers have repeatedly emailed or called about a particular feature that worked or didn't work for them. Similarly, ask your customer support agents for the most commonly asked questions and most commonly reported problems.
Surveys. Customer surveys are easy to create, send out, interpret, and analyze. Use a combination of short surveys (one- or two-question polls) on your website. To get the highest possible response rate, ask your customers to rate their experience on a scale from 1 to 10, not using simple yes or no questions, and don't burden them with too many questions. Aim for five to fifteen direct questions at most.
Usability testing. When building your CRM software from scratch, you can take advantage of usability testing to get more insight into how users perceive the system they interact with. Usability testing reveals things people sometimes don't know they're thinking about or struggling with. Generally, this approach allows you to get a complete picture of how your product is going and provide a clear path to make the user experience better.
5. Bear in mind not only core features but also something extra
Knowing what CRM functionality people value and what they lack can help you improve it and make users love it . Let's look at what features are popular and can benefit your CRM in particular.
Сalendar management and email marketing is the most used functionality of CRM software as a study by Capterra shows. But in order to make your software as efficient and profitable as possible, you need to add some other extra features as well.
Social media monitoring capabilities and the ability to pull in prospect information from social media are desired by 25% of 500 CRM users according to Capterra.
Mobile access is crucial. When your next sales meeting starts, an employee may be out of the office or on the road. In this case, employees can use their mobile devices without any obstacles. Moreover, make sure your CRM works as well on mobile as it does on a desktop since 48 percent of CRM users now access CRM software from a smartphone and 45 percent access it from a tablet.
Providing your employees with access to your CRM via mobile devices will improve productivity and give them access to information anywhere and anytime.
6. Put Artificial Intelligence into action
Implementation of Artificial Intelligence (AI) can help to bring your CRM to a much higher level. Such features as social media monitoring, calendar management, and email marketing are vitally important for an effective CRM. However, they can take up too much time if they are not automated and not "smart". Integration of Machine learning, predictive analytics, Natural Language Processing, and other forms of AI сan automatically do such things as:
Gather and analyze huge amounts of client data in real time;
Provide accurate insights on clients based on that analysis;
Rank and prioritize leads that are likely to turn into opportunities and deals;
Send emails to potential clients;
Recommend next steps to sales professionals.
To make your CRM convenient, automate as many tasks as possible. Your sales team would rather concentrate on fostering relationships with customers and look for new ones instead of doing routine yet complicated tasks.
7. Implement Collaboration Features to Make the Sales Process More Efficient
So far, we've suggested integrating Artificial Intelligence, mobile access, and data from social networks to make your CRM more efficient. But there's another issue that hinders users from being effective, and that is collaboration. Here's what you might consider simplifying or automating in your CRM system to make your sales team happier:
Data sharing;
Communicating via calls and email;
Passing tasks to team members;
Synchronizing workflows within the team;
Receiving notifications;
Updates on key sales activities.
These features will relieve users from a lot of manual routine work, will prevent misunderstanding within teams and synchronize them, resulting in higher performance.
8. Implementation is not once and done
Successful implementation is good, but the implementation process shouldn't end there. Always watch what's trending in the market. You can't meet your customers' expectations if your CRM software has outdated functionality. You should constantly add new features to your system.
You'll get successful results with your CRM system if you take the following steps:
Follow a Build-Measure-Learn cycle. It's normal to try new features and fail. The key business rule is the faster you fail the sooner you understand what works best for you.
Review your setup from time to time. Trash the old reports or dashboards that don't work for you anymore. Create new workflows as necessary.
Gather feedback. Regularly meet with your employees to learn what works well and what challenges they meet when using your CRM. Collecting employee feedback is crucial for future improvement.
Wrapping up
Planning of delivery is the key to success. It's important not only to use modern technology but also to know exactly what steps to take to smoothly implement it.
Follow these simple steps and you should be well on your way to successful CRM implementation. Remember that if you're in doubt or need a comprehensive CRM solution, you can always get in touch with us and we'll solve your business problems using modern technology.