6 Powerful Benefits of a CRM to Transform Your Clinic or Hospital
23073 views
11 min
Dec 20, 2018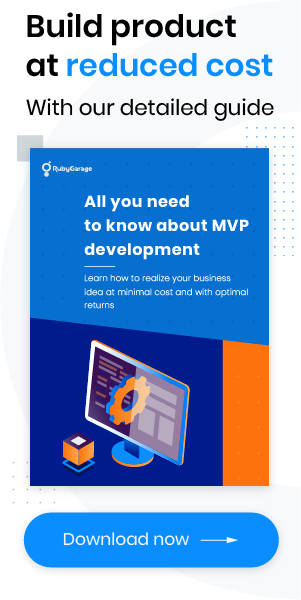 While buying expensive medical equipment and investing in staff, modern clinics and hospitals are still neglecting one of the most important keys to success ‒ the customer experience and customer satisfaction. Of course, sophisticated furniture matters, but what about lost analysis results, data breaches, and even medical errors due to administrative mistakes?
What if we told you that there's a solution that can reduce all these errors, improve customer loyalty and satisfaction, and reduce maintenance costs? This solution is a healthcare customer relationship management (CRM) system.
What's a healthcare CRM?
Customer relationship management software in the healthcare industry allows medical centers to manage patients and all of their health information efficiently. Just like CRM systems for sales, healthcare CRM systems have some standard modules.
Communication module. This module has features to schedule, initiate, and track interactions with patients. It also includes functionality to set reminders and schedule and confirm appointments.
Task management module. This module allows staff to add tasks, assign them to people, view and update them, and track their progress, deadlines, priorities, and completion.
Report module. This module allows you to generate and customize various reports, such as reports that track ROI for campaigns or reports on the average number of patient no-shows.
At the same time, a healthcare CRM includes some specific features that are necessary for the healthcare industry:
Patient management module. This module allows staff to add or update patient records, segment patients to target groups based on conditions, and effectively communicate with patients.
This feature set is basic. But it can be modified according to the needs of each particular medical establishment.
Who can benefit from a healthcare CRM?
Here are the main types of clinics and hospitals that can benefit from a healthcare CRM system:
Retail health clinics
Primary care offices and primary care physicians
Urgent care centers
Emergency departments
Hospitals
Outpatient medical centers
Etc.
Any healthcare establishment can use a CRM to manage patient information more efficiently. A custom CRM can also include some specific features to meet the needs of a particular clinic or hospital.
What benefits does a CRM provide?
A CRM is a complex software system that takes some time to implement and even more time to get used to. Nevertheless, this inconvenience pales in comparison to the advantages a CRM brings to your patients and your business.
1. Enhances customer experience
Today's customers are used to getting an individual approach in every sphere of their lives. The medical industry shouldn't be an exception. Dealing with hundreds of patients every day, it's easy to forget about a call or a meeting, not to mention the names and health conditions of each person. A customer relationship management system manages all these tasks and improves general patient satisfaction with your services. Here's how:
#1 Improved personalization
A CRM system stores not only private health information of a patient but also information about their birthday, age, gender, profession, and more. With a CRM, you can send personalized emails to congratulate patients on holidays, inform them about discounts on procedures or medical trials that can help their conditions, remind them about appointments, or set calls to remind them to take pills. These actions show patients that they're cared for, help them recover faster, and make them more satisfied with your clinic.
#2 Reduced wait times
More than 60 percent of doctors claim that the biggest reason they run behind schedule is patients arriving later than their appointment times.
A reminder feature in a CRM informs patients about appointments in advance, reducing the number of patients who are late, and helps doctors follow their schedules more efficiently.
In addition to that, customer relationship management solutions in the healthcare industry facilitate closer communication between patients and medical staff, reduce silos and thus waiting times, and deliver essential medical information in a timely manner.
#3 Provided post-discharge support
Care for patients and communication with them shouldn't end when they leave the clinic. A custom management system can send discharge instructions and personalized care reminders by phone or email over a span of time, reducing recovery times and increasing patient satisfaction.
2. Eliminates administrative errors
Did you know that 74 percent of patients report cases when they've had to provide the same information to different doctors or medical institutions several times? Additionally, 60 percent of surveyed patients have had to retake tests because the initial results were lost.
Now, with the industry focus shifting to the value of provided services, a patient's quality of life is becoming crucial to a clinic's revenue. This increases the penalties that healthcare providers face as a result of low customer satisfaction.
The need to reduce errors and provide better service is urgent these days. A customer relationship management solution in the healthcare industry solves these problems. How? It automates the majority of administrative processes and minimizes human interactions — the main causes of errors. A CRM system informs staff about all information that needs to be entered and all activities that need to be done.
More than that, a CRM stores all information about each patient, including their medical records. This overcomes the huge problem of lost charts (patient charts can't be found at almost 30 percent of visits).
3. Tracks referral patients to resume interrupted care
The problem with referring patients from primary care physicians to specialists is that this process is difficult to track without modern programs like a CRM. About 25 to 50 percent of referring physicians can't confirm whether their patients have visited the specialist. And if they do get notified, most doctors rate the information that they get from specialists as fair or poor. As a result, a lot of patients are simply lost in the system. Profit is lost as well.
A healthcare CRM allows doctors to manage referral patients effectively and store all relevant information in one place for fast access. If a patient is missing and there are no results from a specialist, the system informs staff to check everything and resume the interrupted care as soon as possible.
4. Facilitates inbound and outbound communications
Poor communication between clinics or doctors and patients results in insufficient treatment and the re-emergence of issues. The fact that patients have to repeat their medical histories several times to multiple providers, do the same tests again, or do unnecessary tests because of miscommunication degrades the quality of care.
The situation is even worse when it comes to treatment of chronic conditions, when constant communication is even more important. About 80 percent of all serious medical errors emerge due to miscommunication when patients are transferred.
A healthcare CRM has a bunch of tools that facilitate communication between doctors and patients, doctors and doctors, clinics and patients, and clinics and partners.
Outbound communications
The way you communicate with your patients, other clinics, and partners builds the image of your clinic or hospital. Here are the main problems of outbound communication faced by modern clinics that a CRM can solve:
Poor communication with other clinics and specialists
Problem: Because of intense competition, clinics and hospitals aren't willing to share data, even when they refer patients to each other. According to Accenture, US hospitals waste about $12 billion a year due to poor communication. This hurts not only clinics themselves but also patients.
Solution: Of course, a CRM system can't make you want to share information about patients with other healthcare providers. It's always up to you. Nevertheless, once you've decided to be more open with other providers to improve the patient experience and patient satisfaction, a CRM solution will help you share that data in a HIPAA compliant way. A CRM can allow other doctors or clinics to access information you want to share or let you automatically request information from specialists you've referred your patients to.
Poor communication with patients
Problem: Clinics and hospitals are still looking for a cheap but reliable way to communicate with their patients. They use phone calls, emails, SMS, and all sorts of chats. The biggest challenge here is to store communication history in one place and get quick access to this information.
Solution: A CRM allows employees to add every conversation, email, call, and SMS message to a special board. If you go with a custom solution, you can make this feature automatic to save time and effort. Another feature that you can automate is reminders and alerts for appointments and other important patient events.
A centralized storage system and automatic emails allow clinics to reduce errors and silos and speed up communication.
Poor marketing campaigns
Problem: To attract patients, clinics need to launch marketing campaigns. But when you send the same message to all your patients, you get a low feedback rate. Personalized emails deliver 6 times higher feedback rates than non-personalized emails. For example, emails tailored to pre-diabetic patients can not only improve their awareness of the problem but also help them lead healthier lives by improving their condition and general well-being.
Solution: A CRM system gathers and processes data about patients to provide you with valuable insights that you can use to create highly personalized messages. This will enable you to educate patients about their conditions and inform them about events or medical trials that can improve their health or help them recover faster.
Inbound communications
Outdated channels of communication inside hospitals and clinics lead to lost potential revenue of $8.2 billion annually, which is more than two percent of hospital revenue in the US. Such losses are mainly caused by the following:
Inefficient communication platforms inside hospitals and clinics
Problem: Even the simplest communication between employees can become a huge issue when they have to wait a long time for a response. The problem is so critical that now more than 65 percent of hospitals and clinics claim their nurses are using personal mobile phones to support clinical communication. Such communications are difficult to track and are easy to hack because employees use unsecure chats, SMS messages, and phone calls.
Solution: Messengers like WhatsApp aren't HIPAA compliant, which means they can't provide sufficient protection for sensitive medical data. Moreover, using them to share personal medical information is against the law in the US. Chat functionality built into a healthcare CRM that meets HIPAA requirements is a perfect solution for clinics and hospitals. Using a single, centralized system, clinics can reduce communication errors and secure communication within their establishments.
5. Provides insights on patients to create better marketing campaigns
To provide better quality of care, improve services, and build strong and loyal relationships with patients, every medical establishment has to know who their customers are, what they need, and what their preferences are.
With a CRM, you can track patients' satisfaction, moods, and likelihood of referring their doctor or clinic to friends and family. You can gather this data using an automated survey within your CRM system. The results of surveys can then be used to generate automatic reports and provide valuable insights for executives and decision-makers.
Additionally, CRM systems can measure ROI from marketing campaigns. In this way, healthcare institutions can track the results and estimate the outcomes of each marketing program to attract more patients and raise awareness about healthy lifestyles or specific illnesses.
6. Ensures the security of operations
Security is one of the main concerns in the healthcare industry. On average, 17,000 patient records are breached every day. Even today, a lot of clinics, hospitals, and individual practitioners store and transfer patient health information ways that aren't HIPAA compliant. For example, it's estimated that 74 percent of healthcare practices are not encrypting data on their mobile devices.
When building a custom CRM, you can build in as many security mechanisms as possible to protect your clinic and your patients' personal data from hacker attacks. These security measures include:
Multiple-factor authentication
Biometric identification
Data encryption
Digital signature
Multi-level user access to databases
HIPAA compliant data storage
A CRM system allows clinics and hospitals to follow federal and state legislation and helps avoid financial penalties for unlawful data storage and mishandling of patient information.
Key takeaways
A customer relationship management system in the healthcare industry isn't just a trend that will disappear soon. Real-world results from various clinics show that CRM software helps solve some of the biggest problems in the healthcare sphere, improve customer satisfaction, and boost revenue.
CRMs are no longer seen as just additional software to improve services. Today, they're a necessary tool to survive in a highly competitive market. If you're ready to start transforming your clinic, contact us today and see improvements tomorrow.