How Much Does It Cost to Make a Website Like Alibaba?
31914 views
12 min
May 17, 2019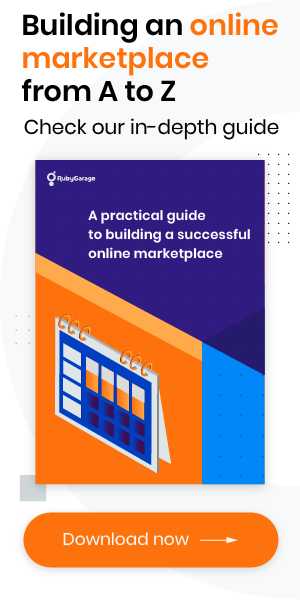 Tea, dragons, and Alibaba are probably the most famous things from China. But while tea and dragons have been there for thousands of years, Alibaba is only 20 years old. So how did it manage to get so high up the list? What's its secret weapon and how much does it cost to build a website like Alibaba? Let's find out!
What is Alibaba?
First of all, we need to understand that Alibaba is a huge company that has a lot of different products. They're responsible for 80 percent of China's e-commerce business and are rapidly breaking into the global market. Alibaba today handles more transactions than eBay and Amazon combined. From e-commerce and payment systems to cloud services and artificial intelligence, there are few fields left where Alibaba hasn't created a strong presence.
Here are some of the most famous and profitable products created by Alibaba:
Alibaba.com – a business-to-business e-commerce platform
Taobao – a customer-to-customer e-commerce platform
Tmall – a business-to-customer e-commerce platform
Alipay – an online payment system and eWallet service
Aliyun – a cloud service provider that offers elastic computing, database, and web hosting services
Aliyun App Store – an equivalent to the Google Play Market for China
Apart from these, Alibaba has a lot of other projects including smartphone production, its own mobile operating system, and a voice assistant.
How it all began
It took Alibaba 20 years to create a corporation with 636 million annual active customers. The company has grown from 18 to more than 86,000 employees. Let's take a brief look through the history of Alibaba.
These results seem unbelievable. Alibaba sells more than eBay and Amazon combined! It must have some secrets. What are they? Read below.
What's special about Alibaba?
In this article, we consider the Alibaba B2B platform, its structure, and its peculiarities. Here are the things that have helped this marketplace stand out.
#1 Unique monetization strategy
Unlike the majority of marketplaces worldwide, Alibaba allows merchants and buyers to register for free. What's more, the platform doesn't charge a transaction fee.
This move allowed Alibaba to overcome eBay China in the number of registered sellers which, in turn, attracted more buyers to the marketplace.
The platform's monetization program is focused on marketing, advertising, and technical support, which it offers as part of its membership programs. Membership programs allow sellers to get better exposure on the website and list more products.
There are two types of supplier memberships offered by Alibaba:
Free supplier membership. This membership package allows sellers to list 50 items on the website for free. Alibaba charges free members only when transactions are performed using the Alipay service. However, there are limitations that don't let everyone begin on Alibaba as a free supplier. For instance, all unverified suppliers and all suppliers located in China have to buy premium Gold Membership.
Gold Supplier Membership. To become a Gold Supplier on Alibaba, a seller has to pay a fee to prove their ability to pay and their reliability. Gold Suppliers also pay a certain fee per transaction.
#2 Safety of transactions
When Alibaba just started, one of the biggest concerns in the e-commerce sphere was security. Users wanted to be confident not only in a seller/buyer but also in the payment system and platform.
Alibaba implemented several protection mechanisms, including its own technological solutions, to assure all parties that it was secure to buy and sell on Alibaba. Here are some of them.
Escrow payments via Alipay
An escrow payment is a secure transaction that guarantees sellers will get their money and buyers will get their ordered items. How does it work? A buyer pays for an item and the money is sent to a third-party account, where it's stored until the buyer confirms delivery. After confirmation, the seller is sent the money from the third-party account. This mechanism is considered very secure because it allows both sellers and buyers to perform transactions without exposing credit/debit card or bank account details.
Buyer feedback
Feedback and a rating system builds trust toward sellers and their products. Buyers place more trust in sellers with higher ratings and better feedback.
After a deal is closed, Alibaba reminds a shopper to provide feedback and rate the item and the merchant. A buyer has 60 days to leave feedback. If or when the supplier replies to the feedback, the buyer has 30 days to revise it. Buyers can also open disputes if they aren't satisfied with their purchases.
Seller verification
Alibaba verifies each seller to make sure it's a legally registered company. This procedure is carried out by Alibaba itself and by independent verification companies.
Buyers who aren't satisfied with the usual verification procedure can order the inspection service.
Inspection service
Alibaba allows buyers to order the services of a professional third-party inspector. This person will visit the company in China that the buyer wants to check and will provide a report (with photos) as proof that all products from this manufacturer are of good quality.
#3 Block search engines from searching items on the platform
Unlike Google, which always shows items from eBay and Amazon in the response list, Chinese search engines don't show links to Alibaba, Tmall, or Taobao.
To find items on Alibaba, a buyer has to go directly to the Alibaba website or app and search there. Thus, a buyer can't see items from competitor websites.
This peculiarity has made all Alibaba customers perform their searches within its platform. Eventually, Alibaba started raking in cash by selling search ads on Alibaba and Taobao. This monetization strategy has allowed Alibaba to make money like Google does rather than like Amazon or any other marketplace does.
#4 Unique Alipay payment system
Alipay was launched in 2004 to solve the main pain point in the e-commerce sphere at the time: trust. Alipay made escrow possible on Alibaba. Its main feature at the beginning was to hold money sent by buyers until they confirmed delivery.
The escrow feature based on Alipay allowed Alibaba to build strong long-term relationships with both sides on the platform.
Alipay proved its reliability, and eventually, other platforms outside of the Alibaba group started using it. Alipay took advantage of mobile commerce and became a major payment system in China on mobile devices. After that, Alipay introduced Yu'EBao, a service that works as a money market fund for buyers' deposits.
Yu'EBao offers rates higher than banks, making it attractive for shoppers to use as a virtual wallet. The popularity of Yu'EBao allowed this service to grow into a fully fledged company, Ant Financial. In 2018, the number of active Alipay users worldwide reached 900 million. That same year, Alipay was evaluated at $150 billion.
#5 New transaction patterns
While the whole world used B2B, B2C, and C2C marketplace models, Alibaba created a brand-new transaction pattern that satisfies customer needs even better and accelerates sales: a consumer-to-business (C2B) transaction model.
Alibaba allows independent shoppers to create purchasing groups to buy small quantities of products at a wholesale price. This C2B transaction model reduces supply chain costs and cuts the time for product turnover.
Alibaba is also developing an Online-to-Offline (O2O) strategy that aims at combining online and offline sales to create an absolutely unique shopping experience. This strategy involves multiple approaches and projects. Watch the video below to find out more about them.
Alibaba believes that online and offline shopping don't necessarily have to be rivals. They can advance each other and work even better together than alone.
Feature list for an MVP like Alibaba
Alibaba is a giant platform with hundreds of features. It uses a sophisticated analytical system, big data, artificial intelligence, and a lot of other complex technologies. Starting such a project from scratch is too expensive and would take too long. That's why we suggest a feature list for a minimum viable product. An MVP will save resources and allow you to enter the market faster.
Features for sellers
Vendor registration and profiles
Registering as a seller is free on Alibaba.com. Sellers have to verify their email address and provide a business address, company name, and telephone number.
Product listings
When adding a new product, sellers have to include:
Product name
Keywords that will help buyers search for the item
Photos
A detailed description
Payment terms
Company registration and verification
Sellers also need to add some information about their company and the type of business. For business verification, sellers have to upload verification documents. They also need to fill in deposit method details and addresses from which they ship.
Product management
Sellers can indicate products that are out of stock. They can also add products to the Deals list.
Order management
Sellers can view lists of orders, see order details, and see shipping statuses. They can cancel orders, change their status, and mark them as delivered.
Messaging
A customer can contact a seller to discuss the details of a deal. A seller can receive, view, and send messages as well as upload and download files.
Subscription model
Merchants that want to become Gold Suppliers can choose among three packages:
The more the package costs, the better conditions and perks a seller gets.
Reports
Merchants get reports about their sales. If a seller is a Gold Supplier, they get more details and analytical data.
Features for buyers
Customer registration and profiles
Registering as a customer takes much less time than registering as a seller. All a customer needs to do is verify their email and create a reliable password.
User authentication and account page
Users can change their passwords and manage their accounts, including personal information, on this page. Buyers can hide their personal information from sellers and make it visible only to sellers they've done business with.
Product purchasing
Product purchasing is a set of features that allows users to search for a product, search for a seller, and form an order.
Messaging
A buyer can start a conversation with a seller before buying to clarify details or to discuss the deal.
Wishlist
Buyers can add items to a wishlist, manage their quantity, see the total price of the items, and proceed to checkout.
Payments
Buyers can choose the payment method they prefer: debit/credit card or Pay Later. Pay Later is a new service that offers businesses up to $150,000 in credit for shopping on Alibaba with repayment within six months.
Shipping
When a supplier confirms a shipment, the buyer gets the tracking number that they can use to track their order on any stage of the delivery.
Ratings and reviews
Buyers can leave feedback and rate sellers within 60 days of a sale. Buyers can rate the supplier's service, shipment speed, and product quality.
Notifications
Buyers get notifications about newsletters, trades, and hot deals from Alibaba. They also get notified about purchases, shipment, and delivery.
Disputes
Buyers can open a dispute and ask for a refund if they aren't satisfied with the quality of goods (or for some other reason). A buyer and seller have 30 days to negotiate without the involvement of Alibaba. From the fourth day onward, the buyer can request Alibaba's assistance.
Customer support
Both buyers and merchants can contact the Alibaba contact center via a form on its official website. This page also has a lot of answers to the most common questions.
Summing up
The original Alibaba website has a lot more features. We recommend beginning with the ones we've listed above to save time and money and to enter the market quickly.
Best monetization strategies
There are a lot of options for making money with your marketplace. Let's consider the approaches that Alibaba uses and some additional options for you.
#1 Subscriptions
A free Alibaba subscription allows sellers to list a few products and doesn't give them many chances to be seen by buyers. Gold Supplier Membership allows merchants to host better storefronts and get access to a bunch of advanced management and analytics tools.
#2 Value-added services
Alibaba offers a bunch of value-added services connected with advanced data analytics, cargo shipping, logistics, customs clearance, product showcasing, refunds, and many other import and export business needs.
#3 Storefront fees
Alibaba developed software called Wangpu that it now offers to sellers for a subscription. In a nutshell, Wangpu is a set of tools that help sellers update their storefronts and improve their design and management.
#4 Online marketing services
Alibaba.com has about 10 million active merchants. This leads to intense rivalry. Under such conditions, visibility matters a lot. To help its merchants, Alibaba provides display marketing services. Sellers can bid for a display position and for search keywords.
How to create a website like Alibaba
Here's an estimate for building a minimum viable product like Alibaba (in hours):
Project management - 413 
Business analysis - 604
UX design - 711
UI design - 897
Quality assurance - 820
Frontend development - 2,206
Backend development - 3,080
If you want to create an Alibaba-like app from scratch, it will take you 8,731 hours in total. To calculate the cost of this project, you need to multiply the project's duration by the hourly rate of your vendor. Below are the hourly rates for software development services in different regions.
Using these numbers, we can estimate that the for a similar project will range from around $218 to $375 thousand. 
To efficiently cut costs and developers' time, we've created a white-label solution that allows us to create a similar web app starting with $40,000 for an MVP. We can also add some unique features and custom design to help your product stand out. 
Wrapping up
Alibaba is a huge project in terms of functionality and technologies. But it wasn't created in a day. It took Jack Ma and his team 20 years to build this multi-billion company with thousands of daily active users. Bare this in mind when choosing the functionality for your marketplace. Consider starting with an MVP to shorten the development time and cost.