Why Retail Should Start Using Chatbots
29837 views
16 min
May 31, 2017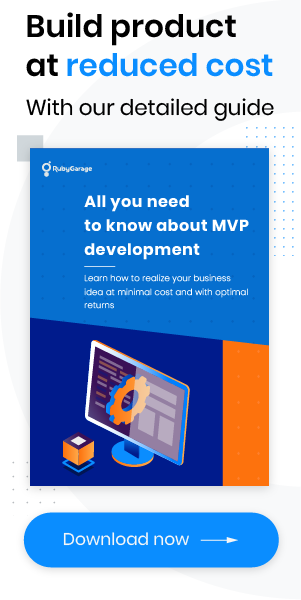 Retail businesses experience difficulties with handling many customers at the same time and assisting everyone as quickly as possible. Marketers add fuel to the flames by saying that a customized client experience is a must in modern retail and ecommerce.
To streamline and automate routine retail operations, businesses use chatbots ‒ programs that converse with people thanks to algorithms that process natural language.
In this post, we decided to take a closer look at how chatbots help retail companies engage with their audiences and build loyalty towards their businesses.
How Chatbots Help Retail Businesses
What can be better than a loyal, returning customer? Retail businesses are concerned with not only acquiring new customers, but with retaining them. To achieve this goal, retailers use marketing strategies and offer extra services that delight customers.
For instance, retail marketing activities include loyalty programs, sales, giveaways, promotions, and goodies like gift certificates, product samples, and branded products, ‒ in short, everything it takes to stand out from the crowd and improve the customer experience. Customers expect a unique shopping experience tailored specially for them: from personal greetings in emails to personalized designer heels and initials on handbags.
Besides a great shopping experience, demanding clients require quick customer support, immediate notifications about the latest order updates, and much more.
Let's take a look at how chatbots are shifting the retail industry and helping in day-to-day operations:
1. Chatbots Provide Customer Service
Whether your customers want to return a purchase or can't find the nearest store, they address their issues to customer service. The most popular means to reach customer service are by email, live chat, and phone. However, chatbots are revolutionizing the way customers solve their issues by providing online customer service straight in a mobile messenger app: no human workforce involved.
Tommy Hilfiger, an American apparel and accessories brand, has rapidly adopted this new trend and has released a chatbot for Messenger. Tommy Hilfiger's chatbot graciously deals with customer enquiries by not only proposing a list of options to choose from, but also demonstrating great language processing abilities. The bot reacts to keywords typed by customers and offers solutions.
The chatbot from Tommy Hilfiger demonstrates how chatbots will change ecommerce customer service with their great skills in contextual understanding and personalization.
Sephora, a French chain of cosmetics stores, has a Messenger chatbot that connects customers to its support team. Customers are required to leave contact information that allows customer service representatives to get in touch with them and resolve their issues.
Sephora's chatbot isn't as advanced as Tommy Hilfiger's bot. If a customer wants to solve issues on the spot and doesn't want to wait for a reply from a customer service representative, Sephora's chatbot won't help.
2. Chatbots Notify Customers about the Latest Collections
In fashion and luxury retail, notifying your customers about the latest collections and trendiest pieces is a must. Chatbots replace mainstream email marketing by suggesting new collections and items in a casual and cheerful manner, which stimulates customers to browse for more pieces and, as a result, engage with your content.
Also, it's convenient for customers to click on items straight in a messenger app ‒ there's no need to proceed to a website or a social network to look at items, as is usually the case with emails.
Burberry is a pioneer in luxury retail that launched a full-fledged chatbot on Messenger. Burberry's chatbot introduces customers to their latest collection of bags by asking them to click on a signature charm of the DK88 purse. After users choose the "Discover More" option, the chatbot let them browse a color palette of bags, get to know more about the craftsmanship, or find out how to style a bag with Burberry's apparel and accessories.
Burberry's chatbot offers pre-made suggestions that guide users through; however, its overall tone is personable and engaging.
Tommy Hilfiger has a truly playful chatbot. The Hilfiger chatbot literally chats to customers and even sends emojis. After a customer accepts an offer to view the latest collection, the chatbot provides an opportunity to either browse by looks or by categories such as accessories or bags.
3. Chatbots Help Find Items
Ecommerce companies can use chatbots as personal shoppers for their customers. One of the most cited examples is Alexa ‒ Amazon's chatbot that finds items requested by customers and then ships them.
In general, chatbots that function as personal shoppers act as Alexa does. They use keyword recognition technology and predictive modeling to provide relevant responses. For example, if a user is looking for an iPhone, a chatbot is likely to offer a choice of possible colors (silver, space gray, red, rose gold), storage capacity ( 64GB or 128GB), price range, and so on.
Chatbots that act as personal shoppers are popular among worldwide retailers and ecommerce giants like eBay, H&M, and Aerie.
In October 2016, eBay released its Messenger chatbot ShopBot for ecommerce. ShopBot can brag of its excellent contextual understanding and machine learning abilities as well as its friendly language. ShopBot understands what users are looking for by processing their text messages and images to find the best match.
After a matching item is found, a customer is offered to either make a purchase or look for the best value.
Kik users are able to use the chatbot from Aerie, an American lingerie brand. Aerie's chatbot talks to customers in a cheerful tone and engages customers not just to shop, but to play around with lingerie options as well. For example, there's an option to choose lingerie by mood or follow a gamified option – "Do a THIS or THAT" – where users choose between two variants.
4. Chatbots Send Shipping Information
Tracking a shipped order can also be as easy as a pie with a chatbot. Chatbots effectively reduce the number of steps that a user has to take in order to get shipment information. A customer simply starts a discussion with a chatbot in a messenger app and types a question or a keyword like "shipping information."
For example, the Sephora chatbot connects customers to the support team so they can leave their contact information or a tracking number and get a quick reply.
5. Chatbots Find the Nearest Store
Finding the nearest store takes time, whether customers Google, go to Foursquare, or visit your website. This hassle can be avoided with the help of a chatbot that suggests nearby stores in a few clicks.
The chatbot for WholeFoods, a chain of healthy food supermarkets in the USA, makes finding a supermarket easy. Customers can enter a zip code or an address, or simply share their geolocation and immediately get results.
Burberry's chatbot is straightforward and only asks customers to share their location to see where Burberry stores are located.
6. Chatbots Process Orders
Smart chatbots for ecommerce are able to process orders right in a messenger app. A common procedure for ordering via chatbot involves entering personal details like name, telephone number, billing address, and payment options and then either proceeding to a checkout page on the retailer's official website or finishing the checkout within the messenger app.
American floral retailer 1-800-Flowers has launched a chatbot for Messenger that allows users to order flowers and gifts.
Customers of the 1-800-Flowers bot are asked to enter the recipient's address, full name, and phone number. After the chatbot gathers this information, it displays a confirmation note and asks the customer to confirm that everything is right.
Next, the customer selects a category, like birthday or roses, and picks a gift to send to the recipient. The chatbot also asks the customer to add a note and include their email, telephone number, and billing address. To make the purchasing process more convenient next time, the chatbot offers to save this data. Finally, the customer proceeds to a checkout page that's opened in a browser.
7. Chatbots Launch Holiday Gift Guides
Customers who run out of ideas during the holiday season may take advantage of gift guides ‒ collections of items selected for a target audience. Chatbots replace "editor's picks" by suggesting gifts based on a recipient's hobbies and tastes.
For example, Nordstrom, an American department store chain, launched their own chatbot in 2016 on Messenger and Kik. The chatbot served as a gift-guiding assistant that suggested gift ideas for recipients.
The Nordstrom chatbot asked a series of questions that included questions on how recipients spend their weekends, eating habits, and emotions. After customers answered all the questions they received a selection of gift ideas, based on the recipient's tastes, that could be purchased at Nordstrom. The chatbot was available on Messenger until December 24.
8. Chatbots Assist with In-Store Shopping
In-store shopping can be backed up by chatbots too. Some examples of chatbots that assist customers in their offline shopping experience include those that book services or give customers directions in a store.
For example, the Sephora chatbot provides customers with an opportunity to book a makeover by simply clicking on "Book a Makeover." Then, the chatbot asks users to enter their zip code or city; after the location is chosen, customers are able to select an exact store and time that's suitable for them. The final step is entering an email ‒ and the booking is made!
Home Depot, an American home improvement supplier, is working on an internet of things chatbot that will help in-store shoppers find departments (like Bath) or a particular shelf (like perforators). The technology is based on Bluetooth beacons that'll help customers navigate through the store, suggest items related to previously purchased products, and indicate the number of items in stock.
9. Chatbots Provide Product Recommendations
Technologies allow ecommerce retailers to suggest relevant products to their customers, such as related items or items from a wish list. Chatbots aren't falling behind; they're ready to offer even better solutions for product recommendations.
Chatbots suggest products by analyzing customers' requests or even their hobbies and moods. For example, makeup retailer CoverGirl collaborated with Kalani Hilliker, a dancer and TV personality, to introduce a chatbot for Kik.
Kalani's chatbot elicits interactions from customers by asking them to pick up their favorite makeup products and then suggesting makeup goods from CoverGirl that match.
10. Chatbots Provide Personal Stylists
One of the useful features of chatbots is their ability to act as personal stylists. Fashion retailers like H&M use chatbots to delight their customers with styles tailored specially for them. Chatbots pick clothing that matches a customer's style by asking customers to choose their preferred look and describe their personality, taste in clothes, favorite styles, and so on.
The H&M chatbot on Kik elicits responses by displaying images with outfits and asking short questions with suggested answers. After the chatbot processes this data, it suggests items from the store and includes the total price of a look.
11. Chatbots Provide Giveaways, Promotions, and Trivia
Some chatbots entertain customers. There are chatbots that amuse customers with trivia and quizzes (Disney), chatbots that randomly give discounts during conversations (CoverGirl), and chatbots that provide giveaways (Trolli).
Kipling, a bag brand, has a Kik chatbot that entertains customers with riddles. This is tricky because the chatbot doesn't give predetermined answers, and users have to solve the riddles themselves.
How to Get a Chatbot
If you can't wait to jump on board and create a chatbot for ecommerce and retail, there are several options you can choose from.
Get a ready-made solution. Large messenger apps like Telegram and Kik have bot stores where you can choose a chatbot that suits your business goals. Other players on the mobile market like Facebook and Viber haven't launched chatbot marketplaces yet. Go for a ready-made solution if you don't want to invest much in a chatbot. However, remember that such solutions can't be customized to your needs.
Use a chatbot platform. Chatbot platforms let you create your own chatbot even if you're not a techie. Platforms like Pandorabots and Motion.ai help you build a bot for any purpose, from advertising to customer service, and for basically any messenger app including Slack, WhatsApp, Messenger, and Twitter. There are also platforms like ChattyPeople and Chatfue that are aimed at building bots for specific platforms like Messenger. The benefits of using chatbot platforms are their relatively rapid development, variety of integrations, and comprehensive tutorials to guide you. However, chatbot platforms may lack desired functionality. In addition, such platforms may get pricey due to the number of messages per months or number of bots you develop.
Build a bot from scratch. Building a bot from scratch allows you to tailor the chatbot exactly to your business goals and needs. Development teams provide services including building and maintaining chatbots as well creating excellent UI/UX designs. The disadvantage of building an online shopping chatbot from scratch is its price. Expect to spend at least $6,000 on a chatbot that's custom developed for you.
Chatbots. What's Next?
Chatbots are a big technology trend, alongside artificial intelligence and machine learning. Analysts predict big opportunities for chatbots, such as expansion to new mobile platforms, the emergence of chatbot markets, humanization, and more. Here are a few trends for chatbots in retail that are expected to boom in 2017 and beyond.
1. Chatbots Will Refine Customer Engagement
By keeping your customers engaged with your brand, you don't just encourage people to buy your goods and services. Customer engagement is about creating brand value and fostering customer loyalty. Altogether, engagement techniques stimulate your customers to spread the word about their positive experiences with your brand.
Jeff Bullas, a marketing blogger, points out that personalization and storytelling are marketing tactics that help you strongly engage with your clients.
Chatbots personalize the customer experience by analyzing personal data, demographic information, buying behavior, and much more. Chatbots will help retailers with:
Curating a customer's first impression of a brand. For example, Burberry's chatbot generates a presentation video about the brand's craftsmanship and includes the user's name in the welcome title.
Displaying only relevant content to customers. Chatbots ask questions about a customer's lifestyle, hobbies, age, and so on and generate suggestions according to this data.
Imitating human communication. Chatbots also handle customer support by being present 24/7. In addition, bots are able to imitate conversations with real humans and build rapport with users.
Storytelling naturally applies to chatbots since the main purpose of a chatbot is to hold a natural conversation. Chatbots will act as great storytellers and grip your customers' attention by becoming more humanized. Today, retailers like Disney and Mattel use chatbots to entertain their users and engage them with trivia. The language of Disney's and Mattel's bots appeals to kids, and, backed by engaging quizzes, creates a satisfying customer experience.
Besides humanization, chatbots are expected to demonstrate the ability to joke, give tips and support, and analyze contexts to use the right words, even slang.
2. Chatbots Will Help Retailers Track Buying Behaviour
Chatbots are able to automatically record incoming data from users in the form of interactions, text messages, images, and voice message.
And where there's data, there's analysis. Sentiment analysis creates multiple opportunities for capturing customers' reactions, A/B testing, creating triggers that stimulate users to engage with bots, and more.
Therefore, retailers will be able to generate content that's relevant for a specific occasion, time, or a person that chatbots are programmed to recognize.
3. Chatbots Will Sense Customers' Moods
To make chatbots empathetic, developers rely on natural language processing (NLP) technologies that analyze linguistic metrics including words, negations, sentence constructions, use of exclamation marks, and so on.
Retailers are interested in empathetic chatbots because such bots can immediately react to customer requests. For example, when a chatbot recognizes a cheerful tone, it can generate relevant responses that will keep a conversation upbeat. On the other hand, a chatbot is able to catch on to a dissatisfied mood and provide an apology or redirect a customer to a human assistant.
The ability to empathize will also help chatbots learn about suggestions and keywords that influence customers' moods and will help marketing teams build better strategies for customer acquisition.
4. Chatbots Will Help Retailers Automate Operations
Chatbots are about automating operations. With a chatbot that's available everyday, 24/7, there's no need to invest in human workforce and training. Being present on popular platforms like Messenger, WhatsApp, Kik, and WeChat, chatbots are always at hand, so customers don't need to go to a website, leave a request, or make a phone call.
It's predicted that brands will adopt chatbot technologies to enhance "conversational ecommerce" ‒ the concept of using bots to stimulate conversations with customers to push them to browse more and buy more goods. Therefore, a human workforce won't be needed to convert people into customers.
As of today, there's a distinct separation of functions that chatbots perform. There are chatbots for gift guides like Nordstrom's, shopping assistants like H&M's and VSPINK's, and store locators like WholeFoods'. In the future, chatbots are predicted to expand their abilities, so they'll act as ultimate helpers for customer support, order processing, in-store assistants, and promotions while also offering giveaways, seasonal trivia, and product scavenging.
Chatbots are undoubtedly a promising technology. In fact, chatbots are so popular that some people claim they will replace mobile applications. We recently shared our opinion on that topic, and we'll continue to keep you posted on chatbot technology. Follow us on Twitter and Facebook to stay tuned about the best chatbots for retail and other industries!