What to Consider When Choosing HRMS for Your Company
10268 views
7 min
Jul 30, 2018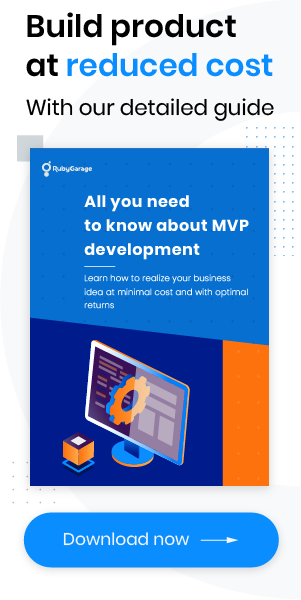 When trying to select HR software for your company, you can easily get lost in the sea of options. In order to choose the right HRMS, keep in mind several criteria that we suggest in this article.
HR managers spend 41 percent of their time running reports and payroll, posting job descriptions, and monitoring candidates. But they would like to focus more on people.
HRMS software helps HR professionals to manage employees and automates a number of HR tasks. When selecting HR software, you should take into account several things. Here are some tips to consider before making your final decision.
Understand your company's needs
Remember that the software you choose must meet your company's needs. Define what problems you want to solve using HRMS software and how this software can help your company. Knowing your company's requirements will help you better understand what features you need so you'll know exactly what you're looking for. For example, you may want to automate onboarding or create training plans for employees.
Core features of HRMS software include:
Employee database to manage information about employees
Recruiting and applicant tracking to find and hire candidates
Payroll management to organize employee payments
Benefits management to track employee benefits like insurance, vacation, and sick leave
Time tracking and attendance management to track absences
Performance evaluation to supervise employees' work, track progress, and set goals
Learning management to create training plans for employees
Reporting to create reports faster
Analytics to process HR data without using a third-party app
Consider your company's size
Another thing you should take into account is the number of employees in your company. Some HRMS software is targeted at small or mid-sized businesses, which means that large companies might need to consider other options that can handle their more complex needs.
For instance, CakeHR is targeted at small and mid-sized businesses. CakeHR helps HR specialists manage time off, create reports, and onboard and offboard employees. But CakeHR doesn't provide features like payroll and recruiting management.
On the contrary, Oracle PeopleSoft is intended for large enterprises with more complex requirements and serves various industries. PeopleSoft has all the key features of HR software and lets employees view and edit their personal information. It also enables integrations with third-party systems.
Even if your company is small now, make sure you can still use the HR software you choose when your business scales. Scalable software can handle a growing amount of data and perform well when the workload and number of users increases.
Define who will use the HR software
Knowing who will use the HRMS software will help you understand what features are most important in your particular case and what to pay attention to.
HRMS software is mostly used by HR managers and employees.
Features that HR teams use
With the help of HRMS software, HR teams can automate a number of tasks including recruiting and applicant tracking. HRMS software creates candidate profiles and lets recruiters share job postings. It also collects data so HR managers can access and track employee information. Other features that HR managers use include reporting, performance management, payroll, and learning management. The latter allows HR managers to create employee training plans according to job requirements.
Features that employees use
Employees may take advantage of many features including self-onboarding, paid time off (PTO) tracking, 360-degree reviews, benefits management, and more.
For instance, with self-onboarding, newly hired employees can receive all the information they need before their first day at work. This can help new hires feel more prepared and comfortable when they start.
Automated PTO tracking eliminates the need for emails that can be easily missed. And with direct access to the database, employees can view and make changes to their profiles without having to ask HR managers to do it. Recently, RubyGarage built a mobile app called Built for Teams that streamlines PTO tracking and helps both HR managers and employees keep track of sick, vacation, and other days.
Check integration and customization capabilities
With HRMS software, you can store all employee data in one place. To make that possible, there's often a need to pull data from other systems like payroll and accounting. So make sure you can integrate HR software with these systems.
The ability to customize HRMS software can be a key factor in your decision because there's no one-size-fits-all solution for all teams and companies. Make sure that your HR software is flexible enough to let you set up the system according to your requirements. For example, you may want to change reports or forms.
BambooHR integrates with Ximble, an employee scheduling and time tracking app. Ximble helps HR teams manage shifts and monitor attendance. The app also provides chat functionality to enable faster communication. Another tool that BambooHR integrates with is Northpass, which allows you to onboard and train employees.
Even with integration and customization, though, it may be difficult to find a perfect ready-made solution. That's why some companies opt for building their own HRMS software according to their needs.
Buy ready-made software or build your own?
Both ready-made and custom-built HRMS software has advantages and disadvantages. To understand which option is best for your company, check out our list of pros and cons for these two types of HRMS software.
Pros and cons of ready-made software
Pros:
Price. A ready-made solution offers significant cost savings. The price for HRMS software varies, but it's still cheaper than designing your own product.
Speed of deployment and implementation. A ready-made product is quicker to deploy than a custom-made solution. Cloud-based HR software takes even less time to implement since there's no need to install the software.
Maintenance and support. Many vendors provide customer support in case something goes wrong or you just have some questions. Plus, a ready-made product gives you access to a user community.
Training. Companies that sell HRMS software often provide training so you can get more detailed information about features and make full use of the product.
HR & legal compliance. It's important to make sure your company follows employment laws. Some cloud-based HRMS solutions update compliance information automatically and inform users if regulations or legal compliance requirements change.
Cons
Vendor lock-in. Vendor lock-in makes customers dependent on a product. It can be difficult to transfer data from ready-made software if you want to switch to another HRMS.
Flexibility and customization issues. Ready-made HRMS software meets the basic needs of many different companies across a number of industries. That means that you may buy software that has features your company doesn't need. At the same time, there's a chance that your software of choice will fail to meet some unique HR needs of your business.
Pros and cons of custom-built software
Pros:
Customization and flexibility. Custom-built software provides greater flexibility and control since it's made only for your company. Moreover, such software can be more scalable to handle increasing workloads and a growing amount of data.
Ability to build functionality specifically for your needs. Custom software is designed to meet your specific requirements. Designing your own software guarantees that you'll get the features that are necessary for your company. It also means that you'll spend less time teaching your employees how to use the HR software because it's built taking into account your workflow and business processes.
Cons:
Price. A custom solution costs more than off-the-shelf software. Also, since any software requires maintenance, there can be additional long-term costs. Take into account that you may need an in-house or outsourced team to maintain it.
Takes time to develop. As with all custom-built products, it takes time to develop custom HRMS software. Developing HR software with core HRMS features will take around four months.
Wrapping up
So what HRMS software should you select? It depends on your company's requirements, size, and goals. Another important thing to consider is the amount of money you're ready to pay for HR software.
Opting for a custom-made solution, you'll get a product that's designed to meet your company's unique needs. Although it takes time and effort to build, it's totally worth it if you want to get reliable and secure HRMS software designed just for your business.
So the bottom line is if you need an HR tool to meet typical needs, you can opt for a ready-made solution. But if you need specific or complex HRMS software, a custom-built solution is probably the best choice.
Want to get more information about today's technologies? Subscribe to our newsletter!