7 Ways HRMS Can Benefit Your Business
49315 views
7 min
Jul 11, 2018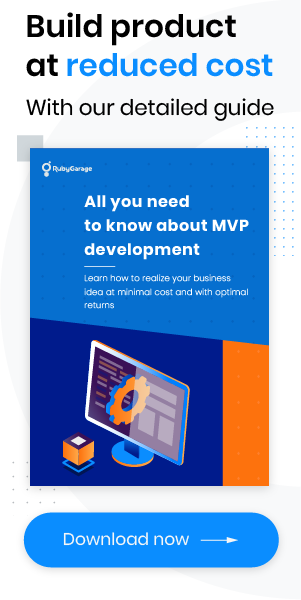 As a business grows, it usually faces issues with scaling, workflow optimization, and process automation. Managing a company's human resources also gets more and more complicated as the number of employees increases.
In order to cover all day-to-day HR tasks and personnel and payroll needs, you may take advantage of a Human Resource Management System (HRMS) ‒ specialized software that helps with HR activities.
Now let's look at typical HR issues and how HRMS software solves them.
#1 Handling routine HR tasks
In many companies, the HR department faces a dilemma. HR managers truly want to improve the overall work environment for employees, but most of the time they need to deal with paperwork and routine administrative tasks like processing employee information and answering questions. To address these routine tasks, companies can use a Human Resource Management System. Let's look at how an HRMS actually improves productivity.
Reduces paperwork. An HRMS eliminates much of the paperwork associated with HR operations. Specifically, it standardizes processes related to employee information (employment history, licenses, certifications, education, skills, performance, and compensation information etc.), hiring, changing salaries, and more.
Speeds up a creation of documents. An HRMS helps HR managers keep all employee data in one place and create any document quickly based on this information. With an HRMS, HR managers don't need to sort through piles of documents to create employee ratings, stock plans, or any other documents.
Saves time. An HRMS saves time by keeping all information in one secure place and by structuring all administrative tasks.
#2 Monitors KPIs
A Key Performance Indicator (KPI) is a measurable value that shows how effectively workers or a whole company are achieving their business objectives. Businesses should measure only things that really matter, and an HRMS can automate this process. The most important KPIs to monitor with an HRMS are:
Duration in the position
An employee's productivity decreases if they keep the same position for too long. The task of an HRMS is to monitor how long every employee stays in their position and remind HR managers when it's time to promote.
Employee retention
The retention rate measures employee retention at a company and indicates job stability within the company. It costs a company a lot when an employee quits and the company needs to hire a new one. An HRMS helps monitor the retention of talent and monitor formal retention strategies that increase overall productivity.
Absenteeism
This indicates the number of days an employee has been absent due to sick leave, delays, or other reasons. An HRMS tracks time and attendance efficiently and without any mistakes.
Time to achieve goals
This KPI measures the efficiency of the workforce and how much time it takes for an employee to accomplish certain goals.
Bamboo is a great example of efficient HRMS software that helps both employees and companies to monitor major KPIs and other features conveniently.
#3 Manages employees efficiently
Reducing repetitive administrative tasks and automating some processes within a company improves overall efficiency. Most HRMSs make it easy to centrally collect data, automate business workflows, and add visibility by means of charts and graphs. Here are major features that an HR management system can offer to improve employee management and workflow:
Time & attendance management
This feature tracks employees' work hours and ensures that employees are properly compensated for working overtime. Without an HRMS, this information is difficult to monitor without missing any details.
Training management
This feature tracks and reports instructor-led training programs and courses for employees. It organizes training curriculums, grading, records, history, and schedules.
Payroll
Payroll errors can be the downfall of a company, so it's extremely important that the payroll be well managed. An HRMS can calculate paychecks, control the pay schedule, and ensure accuracy.
Performance management
Usually, employee performance is monitored for a long time and feedback is given once a year. But it takes a lot of time and effort to save all this information about every employee. With the help of an HRMS, companies can get 360-degree feedback in real time. Constant recording of performance-related data is likely to positively affect employee performance. Moreover, performance management data can demonstrate deeper insights into compensation, rewards, planning professional goals, and so on.
Hiring and onboarding
Is your company's onboarding process simple, quick, and efficient? If not, then an HRMS is what you really need. An HRMS can increase the efficiency of onboarding by:
Controlling the onboarding process
Making each employee's role clear
Allowing companies to monitor progress
Making newcomers feel connected
#4 Improves employee self-service
Employee self-service is one of the most in-demand features of modern HRMS software. Employees often have detailed questions about terms, conditions, salaries, leave, and so on. But it's extremely difficult for the HR department to answer all these questions individually for hundreds of workers.
An automated HR management system provides better employee self-service and higher employee satisfaction. With an HRMS, if an employee wants to check their available paid time off, paid sick leave, or ability to work remotely, they can do it themselves. HRMS software usually provides employees with their own accounts where they can find any required information.
#5 Is cost-effective
By replacing time-consuming data entry tasks with automated technology, you'll save your company a great deal of money. Beyond the initial savings, automation frees a company from using paper by making all processes digital.
Let's say we have a mid-sized business that consists of 100 to 300 employees. On average, our company will need at least one employee to manage the monthly payroll. As a study by Sage shows, HR management systems cost from $1 to $3 per employee per month, which in our case comes out to much less than an HR manager's salary.
As with payroll management, companies also need an employee to monitor and track attendance and leave processes. But instead of hiring people to manage these processes, businesses can go digital and use an HRMS to streamline humdrum managerial tasks.
#6 Eliminates human error
Another leading source of unnecessary business costs is human error. Automating HR tasks reduces the likelihood of typical mistakes like double entries and gives employees the ability to double-check their work for any possible typos.
#7 Offers privacy and data security
Investing in an HRMS is an important step toward ensuring the protection of employee data. An employer is responsible for preventing personal employee data from being misused and protecting this data against outside threats. An HR management system helps protect personal information both from hackers and unauthorized users by encrypting it.
In addition, an HRMS comes with payroll functionality, offering a more secure way to process the payroll by securing this kind of data with password authorization and storing information on internal hardware.
For example, Bamboo HRMS software uses the defense in depth security principle to keep employee data locked down at every level. It provides weekly vulnerability scans, an annual penetration test with security metrics, and much more. This helps prevent any business data leaks.
Don't waste your HR department's time. Choose a modern solution for all of your HR-related tasks instead. If you'd like to discuss creating custom HRMS software for your specific needs, get in touch with our team and we'd be happy to discuss possibilities.