Shopping Cart Abandonment: 6 Tips to Increase Conversions
7304 views
6 min
Aug 30, 2019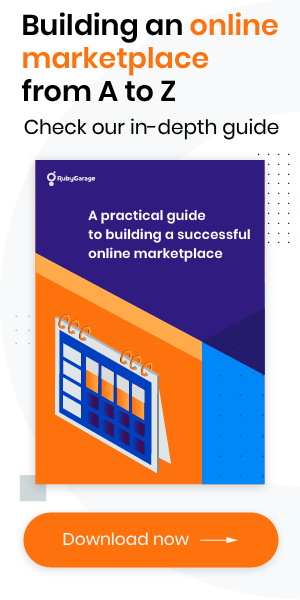 Shopping cart abandonment is one of the most common problems for ecommerce websites. According to the Baymard Research Institute, nearly 70 percent of online shoppers abandon shopping carts without making purchases. But why does this happen and how can you minimize your shopping cart abandonment rate?
In this article, we consider the most common reasons why online shoppers abandon the online purchase process, explain how you can boost your conversion rate, and show how well-known ecommerce websites deal with shopping cart abandonment.
Shopping cart abandonment
Shopping cart abandonment happens when customers add items to their online shopping cart, but leave before completing the purchase. To figure out the extent of the problem and calculate your cart abandonment rate, divide the total number of completed transactions by the total number of transactions that were interrupted. This will show you the percentage of online shoppers who didn't complete a purchase. 
What are the root causes of shopping cart abandonment? Let's find out.
The most common reasons for shopping cart abandonment
As a Baymard Institute study shows, 58.6 percent of online customers in the US have abandoned a shopping cart simply because they were just browsing and were not ready to buy.
Let's look in detail at some of the key factors that have an impact on the abandonment rate:
Website is too clingy. Asking customers to provide a lot of information or requiring them to register an account to make a purchase can make them uncomfortable and encourage them to leave.
Confusing navigation. Convenience is one of the key benefits of ecommerce. Today's customers have short attention spans. If your website is confusing to navigate, too complex, or time-consuming, people will abandon the checkout flow. With poor navigation, don't count on a high rate of conversions.
Unexpected shipping costs. Customers often abandon shopping carts after finding out how much shipping will cost.
Trust issues. People aren't always comfortable providing credit card information and purchasing online, especially when a website lacks accepted trust factors. To convert more customers, your website should contain trust elements like an SSL certificate and customer testimonials. Nobody will buy from a site that doesn't inspire their trust.
Long and confusing checkout. A long checkout process is annoying for busy consumers. As a result, they leave. 
Lack of payment options. Most customers have strong preferences for specific online payment methods. If your website doesn't offer their preferred method, they most likely won't complete a purchase.
As you may have noticed, most of these causes of shopping cart abandonment can be overcome with design revisions and some UX enhancements. In the next section, we offer ways to reduce the cart abandonment rate on your website.
6 design best practices to decrease the cart abandonment rate
Here are handy and useful design tips that can help you lower your ecommerce abandonment rate:
#1 Enable guest checkout
Many people think the more user data they have, the more efficiently they can sell. Experience has shown, however, that requiring online shoppers to create an account before making a purchase detracts from the online shopping experience. As a result, customers leave.
Let visitors shop as guests without requiring them to sign in or create an account. Make account creation optional, just like Stanfords did.
#2 Simplify the checkout process
Make your checkout process as easy and smooth as possible. Don't ask people for all information at once. Instead, minimize the number of fields and divide the checkout process into several pages. Guide users through each step and make it painless to provide information.
Take a look at how MVMT's checkout procedure is made up of four steps.
MVMT asks only for necessary information. By doing so, they streamline the checkout process and allow their customers to avoid needless pages.
#3 Offer more payment options
Most online shoppers make a purchase only if their preferred payment method is offered. As a study by ComScore shows, 56 percent of customers prefer multiple online payment options at checkout.
Some customers have no debit or credit card and prefer to use online payment services like Paypal, Amex, or Payoneer. It's better to please everyone and provide several payment options for your online store. For example, MindMeister allows customers to pay with American Express, Visa, Mastercard, PayPal, and other methods.
#4 Gain customer trust
Lack of trust is one of the most common issues ecommerce websites face. Today's users are aware of online fraudsters, so they hesitate to provide their financial information to unfamiliar websites.
To build trust between your website and its visitors and make them feel safe, use trust signs and social proof such as certification badges, customer reviews and testimonials, and a return policy. All of these trust factors can help mitigate visitors' concerns and increase confidence in your online store. See how Debenhams creates trust with a large orange Secure checkout button.
#5 Offer smart upsells
As a Forrester study shows, 44 percent of online shoppers don't complete a purchase due to high shipping prices. Shipping costs, fees, and taxes are the most frequent reasons customers abandon their shopping carts. To prevent this, you can offer special discounts, free shipping promos, or coupon codes. Discounts allow you to enhance your conversion rates and lower your cart abandonment rates.
A great way to fuel sales is by offering free shipping. Zappos writes "Ships Free!" in big bold letters just under the item price.
#6 Make getting in touch easy
Customers often have questions when shopping online. To break any possible purchase barrier, you can offer a phone number, direct customers to your FAQ page, or provide them with a live chat feature. According to Econsultancy, 73 percent of customers have the highest levels of satisfaction when they're provided with a live chat.
Victoria's Secret offers a live chat box that's highlighted in bright pink to increase its visibility.
Provide a smart way to answer all of your customers' questions and make the shopping experience as comfortable as possible.
Ready to build solid relationships with your online customers?
A high cart abandonment rate can damage your sales and revenue. Luckily, optimizing your website's user experience and checkout process, in particular, can efficiently improve things.