How Do Letgo and OfferUp Make Money: 4 Monetization Techniques
22054 views
4 min
Aug 08, 2019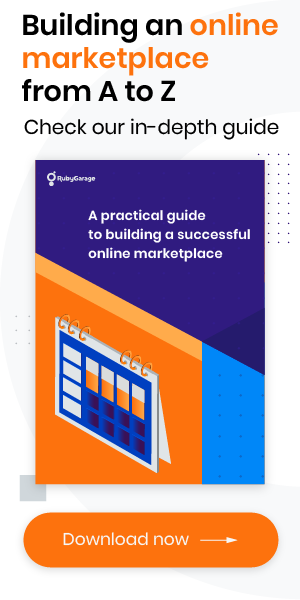 In 2016, the average OfferUp user spent 25 minutes a day in the app. This figure compares to Snapchat, one of the most popular social media apps for Millennials.
OfferUp and Letgo are popular marketplaces for selling stuff locally. Between January and August 2018, the number of people listing products on Letgo grew by 65 percent. This online platform aims to make it simple for people to publish items, chat with each other, and make sales. The concept of Letgo and OfferUp is to sell locally. Sellers set a location and buyers search for products that are close to them. 
To see whether an online marketplace is a promising idea, let's see what results the key online selling platforms have achieved and consider OfferUp and Letgo business model.
But how does Letgo make money? What's the OfferUp business model? Let's learn the sources of revenue for the biggest online marketplaces and find out how Letgo and OfferUp make money.
Ways to monetize online marketplaces
Subscriptions/membership fees
The subscription business model has proved quite successful with marketplaces. With this model, basic functionality is free. But to access more advanced features, people have to pay for them.
For example, Letgo business model contains the Letgo Pro subscription. Verified Pro sellers get special benefits like:
Phone numbers and calls from buyers through the app
Integration with major feeds to automatically list vehicles on LetGo
Seller fees
Most online marketplaces charge a commission from sellers for each sale made on the platform. For example, on Etsy, sellers pay 5 percent of the purchase price for every sale. eBay charges seller fees from 3.5 percent to 10 percent of the total value. Poshmark that takes a $2.95 commission on all sales under $15 and a 20 percent commission on all sales above $15.
However, you should bear in mind that this method of monetization is profitable only when your app provides tremendous value to both sellers and buyers and facilitates their cooperation.
Transaction fees
This is the most popular revenue channel. Most marketplaces charge a commission for transactions. When customers pay via your app, you can charge a fixed price or a percentage. This is easy to do with some third-party services like PayPal. For example, eBay charges 2.9 percent of the total sale amount plus a $0.30 fee per transaction.
Advertising
An online marketplace can provide sellers with different types of advertising such as featured listings, Google Ads, and Google Shopping. Let's consider them.
Featured listings put listed items in the spotlight by placing them above organic search results to draw more attention.
For example, eBay offers a promoted listings feature that allows items to stand out among billions of listings on the marketplace. Such listings appear as "SPONSORED" in the first spots in the search results. Sellers pay for promoted listings only when their items sell. Using promoted listings gives sellers a huge boost because their ads appear in addition to their listing's normal spot in search.
Letgo has a bump feature that's similar to sponsored ads in other apps.
Sellers pay $1.99 per day to place their item right at the top in the search results. The good thing about bump is that it shows the sponsored ad only if the item is within the radius set by the buyer and is exactly the item the buyer searched for. For this reason, bumped ads reinforce trust among buyers and sellers.
Google Ads can provide huge traffic flows every day and millions of unique visitors every month. Etsy actively uses this method of monetization allowing sellers to reach new buyers outside of the marketplace by submitting promoted listings to Google.
Sponsored ads/banners are another way online marketplaces for local buyers and sellers make money. This method of advertising allows sellers to publish special offers or internal recommendations, making products or services more visible. Displaying ads on every page can bring in a decent amount of money.
Ready to build your own online marketplace for local buyers and sellers?