A Guide on Driving Traffic to Your Ecommerce Website
3544 views
9 min
Jan 28, 2021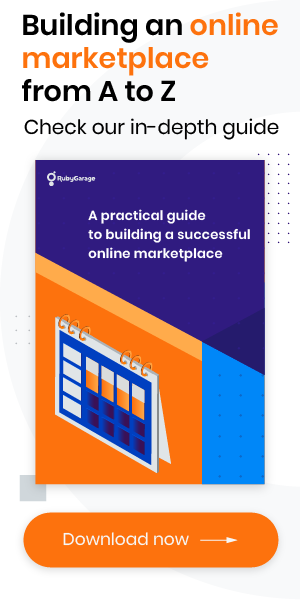 Ecommerce continues to set records. At the end of 2020, online sales in the US surged 49% compared to 2019, hitting nearly 20% of all retail sales. However, as the ecommerce market expands, the competition grows. To earn your place in the sun, it is crucial to know how to drive traffic to your ecommerce site. 
This article sheds light on how to seize traffic opportunities for your store (or marketplace) when it's already launched and running. If you're still on your way to building your ecommerce website, check out our article on approaches to promoting your up-and-coming ecommerce product. 
Practice #1 — Optimize for search engines
Search engine optimization (SEO) refers to all the ways of making your website appear at the top of the first page in search engine results. We all know SEO is essential, yet many business owners ignore it instead of giving it the attention it deserves. 
Using SEO strategically, you can even compete with giant ecommerce stores like Walmart, Amazon, and Target. To do this, here are some important steps to follow. 

Embrace the power of keywords
We've placed keywords in a separate subsection, but in the main this is part and parcel of SEO. Optimizing your store for the right keywords is one of the most vital factors in your Google ranking.
Tools like Ahrefs and Google Keyword Planner help you compile a list of words that are relevant to the products or services you offer.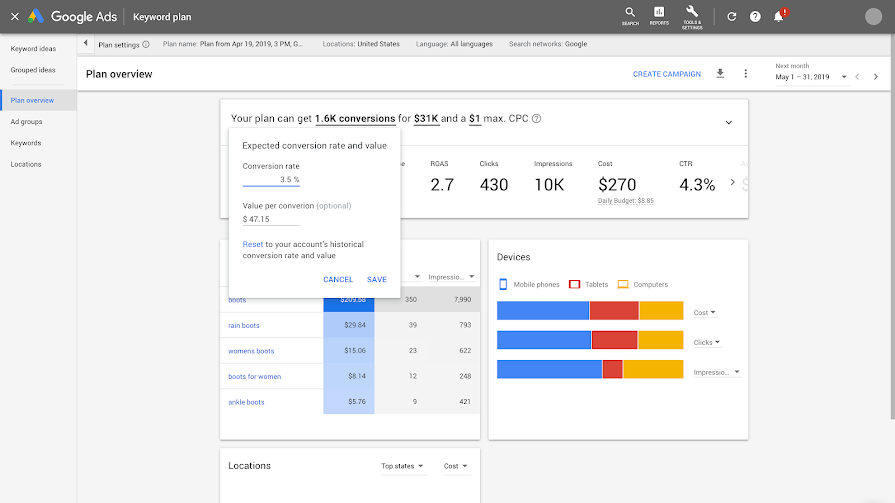 It's essential to target long-tail keyword phrases and complementary informational keywords by writing high-quality content around them, which leads us to content marketing. 
Maintain a blog
SEO is not only about product pages. Buyers are interested in exploring products before making purchases and are keen on longer experiences with brands that build trust. Blog content provides these experiences and is an excellent way to keep buyers engaged. 
To succeed in blogging, it's essential to understand your audience, divide it into groups, personalize your content and, once again, use keywords. Your content may include product reviews, tutorials, news pieces, and other informative copy about products or services. Moreover, if you own a multi-vendor marketplace, you can offer useful content for vendors you collaborate with, giving them insights on how to improve sales on your platform, meet buyers' demands, and more.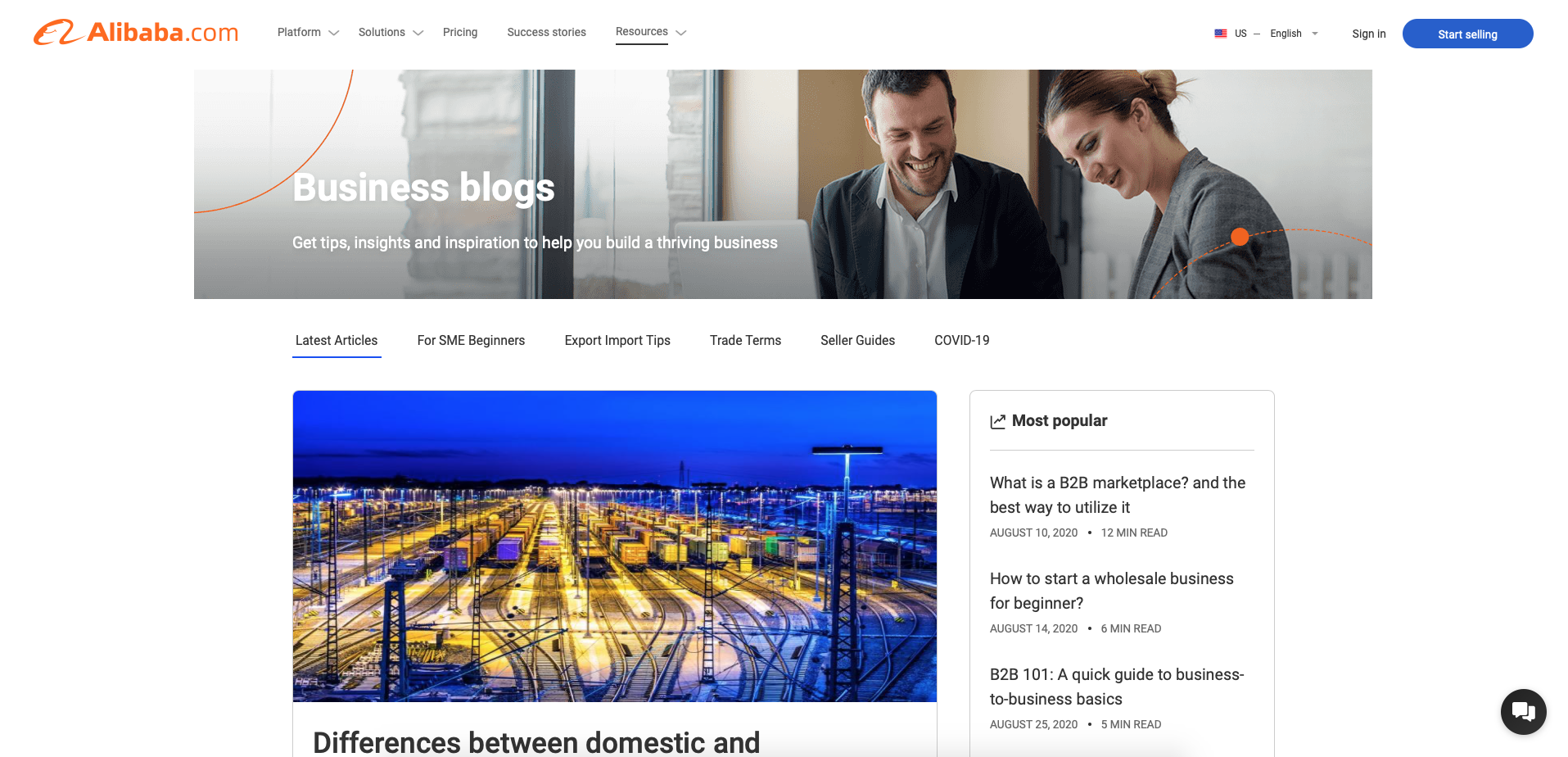 Blogging is a great way to improve your domain authority, which is vital for SEO. As your search engine ranking increases, you'll get more traffic. For this, your content should be insightful, engaging, and easy to share. To loop in new audiences to your store, you can add a blog share button. 
Contribute guest posts
While numerous link building techniques are spammy, there's one that works very well when done right – guest blogging. Although it doesn't pay off immediately, guest blogging can increase your traffic in the long term. 
Guest posts typically have a link leading back to your ecommerce website. The more links you get, the more traffic you can bring to your store. Guest blogging can not only improve your SEO but can increase your visibility in your niche and show your value as a thought leader.
Watch your website's speed 
Fast loading can ensure a better search engine ranking, but it also guarantees your visitors won't leave your ecommerce store due to the page load time. According to Google research, 53% of visitors leave if a website doesn't load within three seconds.
To avoid a high bounce rate, check your website's speed regularly. Free online tools like Web Page Test can help you with that. One of the main reasons for slow web page loading speed is the size of content. A key way to tackle this is to enable caching and use а content delivery network (CDN). Another easy way to speed up your online store is by optimizing your images. 
Practice #2 — Launch a referral program 
A referral program is a type of loyalty program. It usually means you offer something valuable to existing customers who provide you with new customers. The rewards are often freebies, bonuses, discounts, or even cash. Referral partners can spread the word about you by sharing links on social media, offering promo codes, and sending emails.
This way of driving traffic to your ecommerce website makes sense, as 81% of consumers say that a recommendation from a friend or family member heavily influences their buying decisions.
Airbnb's referral program , for example, offers a reward for each friend who signs up via an invitation and books their first accommodation or hosts their first guest.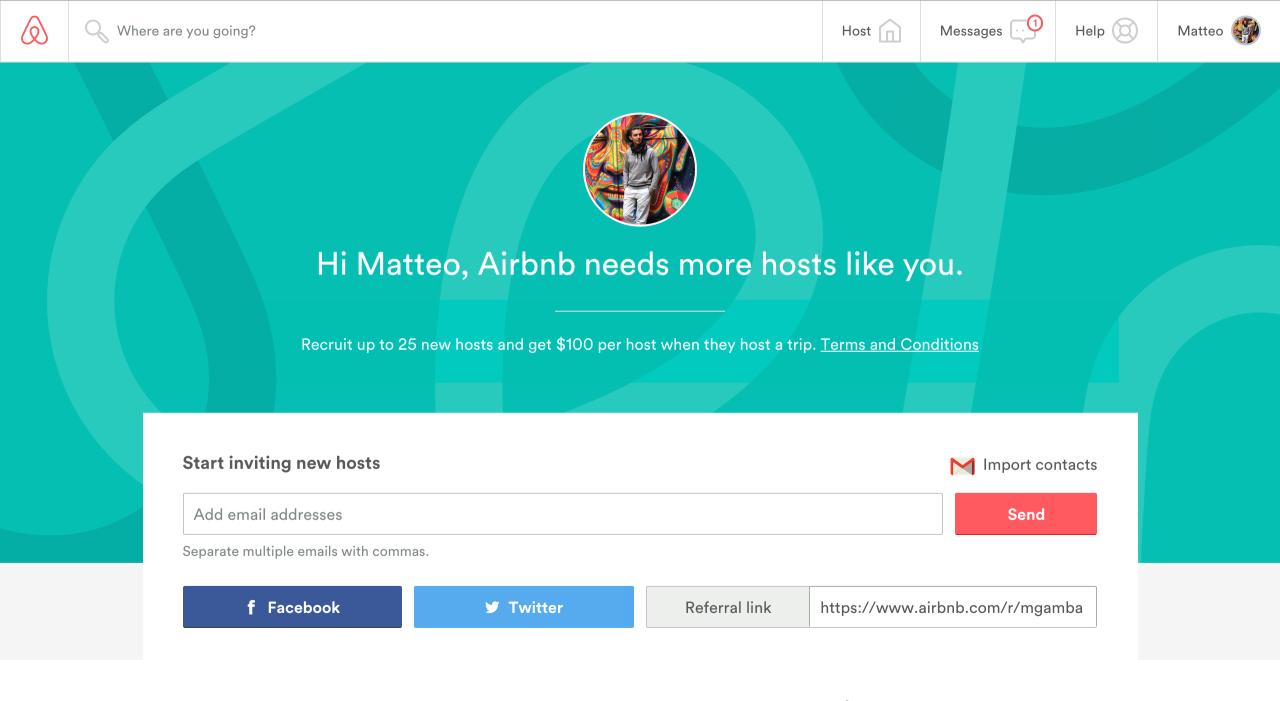 Practice #3 — Partner with influencers 
Influencer marketing is a proven way to reach a new audience and increase traffic, as 89 percent of marketers say the return on investment from influencer marketing is comparable to or better than the return from other marketing channels. During the current pandemic, collaboration with those who can affect buyers' decisions has taken new forms. For example, in 2020, the Alibaba InTime department store chain partnered with influencers to host live streaming sales events, fostering a "see now, buy now" culture.
As influencer marketing is evolving each year, it's a good idea to bear in mind its key trends. You might consider collaborating not only with star influencers but with content creators — social media users recognized for their high-quality content rather than for their follower counts. Paid amplification of influencer content and the use of short-form videos are also rising tendencies. 
Practice #4 — Start retargeting
If you wonder how to drive traffic to your ecommerce site, retargeting is noteworthy. It is the practice of enabling visitors who have left your website to see your ads on other websites. This advertising tactic is based on the premise that 92 percent of people who visit your website are not yet ready to purchase your product or service. Hence, inviting users back to your website can help you close sales. 
There are many platforms you can use for retargeting ads, but the two most popular are Google and Facebook. Ecommerce retargeting best practices include cross-selling, featuring product recommendations, and recovering abandoned carts. 
Practice #5 — Use paid ads
Paid ads are a great way to get your product and service in front of potential customers. First, it's a good idea to develop a digital advertising strategy and choose advertising channels.
With paid social media ads (Facebook, Instagram, Pinterest, Google Ads), you can create highly targeted campaigns that serve tailor-made ads to customers.
Nowadays, there's strong digital advertising competition among ecommerce stores, so just investing in an ad campaign won't be enough. Only companies and marketers that are able to create innovative advertising content will reap rewards. 
Practice #6 — Use gamification tricks 
In marketing, gamification means adding gamelike features to your promotional and sales activities ‒ whether they're on an ecommerce platform or social media. 
The goal is to give your potential customers the possibility to hunt for and track down good deals. As a result, they'll become more emotionally engaged with and loyal to your brand. 
A basic example of gamification is the daily deal system, when a vendor offers one product per day in limited quantities at a special sale price. Woot, an Amazon company, uses this method. 

Another example of gamification is a fortune wheel – an interactive feature that gives your visitors a prize (a discount, free shipping, or whatever else) in exchange for an email address. You can find an example on the Sigma Beauty website.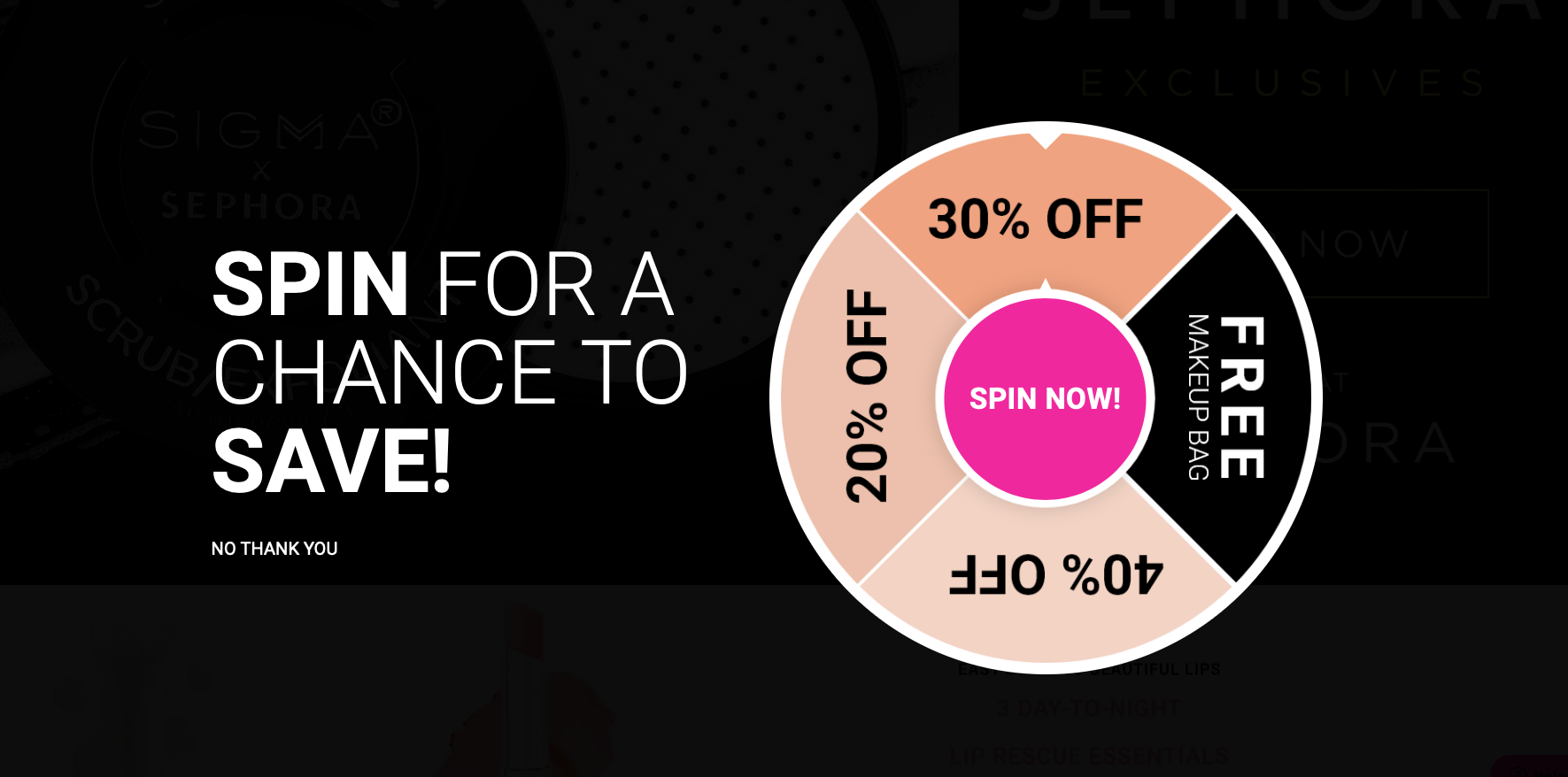 A fortune wheel is a practice where word-of-mouth marketing shines. According to Nielsen, 92 percent of consumers believe recommendations from friends and family over all forms of advertising. If users like their prizes, they'll likely share your ecommerce store link with others, driving traffic to your ecommerce website. 
Practice #7 — Run sales campaigns 
Many people love a good deal and look for the sales tab to find the best prices. Launching a sales campaign is a way to satisfy these customers, increase loyalty, and boost traffic via word-of-mouth marketing.
You can plan a sales campaign for the holidays or for no particular occasion. Sales ideas include offering a giveaway, free shipping, or a coupon towards the first purchase. As an option, you can offer BOGO (buy one, get one free) deals that attract more attention than percentage deals. 
However, if you wonder how to generate traffic to your online store, bear in mind that cooking up a sales campaign is only the first step. To avoid running down lost roads, your campaign should fit your promotion and marketing strategy. 
Conclusion 
As ecommerce stores become all the rage, the competition between them is getting tougher. Driving traffic to your platform is the primary way of rising above the competition. For this, it's important to optimize your ecommerce store for search engines. 
To increase traffic, you need your website to rank well for product names and long-tail target keyword phrases. You can also write high-quality content around these keywords, which not only improves SEO but helps you connect with potential customers. Referral programs, sales campaigns, and gamification tricks can increase traffic via word-of-mouth marketing. Paid ads contribute to the same goal, provided that you choose your advertising channels wisely.
However, all these measures to increase traffic will contribute to your success only if your platform is solid, easy to use, and well optimized for conversions. 
FAQ
Optimizing your website for search engines is the most beneficial practice for driving traffic to your ecommerce store. Search engine optimization may include maintaining a blog, contributing guest posts, and watching your website's loading speed. Referral programs, sales campaigns, and gamification can also drive traffic via word-of-mouth marketing. Additionally, retargeting campaigns, paid ads, and influencer marketing will be beneficial.

It's important to rank well for your product names and target long-tail keyword phrases. Besides that, you can maintain a blog with high-quality content, contribute guest posts to relevant media publications, and optimize your website's loading speed.

The trend today is to partner not only with star influencers but with content creators who are more than social media celebrities and are recognized for their high-quality content – not their follower counts. You might also consider paid amplification of influencer content and using short-form videos.

If you want to make your ecommerce platform more robust and easy to use, we can help you in no time. Contact our team to schedule vital improvements to your ecommerce platform.